_Disclaimer

CommentaryEditor


Categories: Warning
Please note, we do not endorse all of the material or all the sources on this page. Please read with discernment.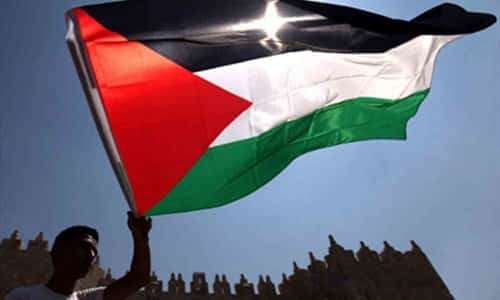 News reports suggest that the US administration is considering a historic decision to redefine who is and is not a Palestinian "refugee." I hope that the reports are true. A change is long overdue, and could actually help the search for peace.
Tragically, there have been countless refugees in the annals of history.
In the 20th century alone, tens of millions of refugees, if not more, were compelled to find new homes -- victims of world wars, border adjustments, population transfers, political demagoguery, and social pathologies.
The 1923 Treaty of Lausanne codified the population exchange of Greeks and Turks, totaling more than 1.5 million people.
Huge numbers of Hindus and Muslims moved because of the partition of the sub-continent into two independent nations -- India and Pakistan.
Refugees by the millions, unable to return to their countries, were created as a result of the 12-year Third Reich.
The exodus from Cambodia, Laos, and Vietnam after the victory of communist and rebel forces was massive.
Refugee flows from Africa's civil and tribal wars have been constant.
Yemenis were kicked out of Saudi Arabia by the hundreds of thousands during the first Gulf War, due to Yemen's support for Iraq.
Countless Bosnian and Kosovar Muslims fled, or were expelled, due to Serbian aggression.
And this is all just the tip of the refugee iceberg.
In fact, I don't have to look far to understand the unending refugee crises of our times -- or the trauma they have created. My mother, father, and wife were all refugees. Yet, instead of wallowing in victimization or becoming consumed by hatred and revenge, they started anew, grateful to their adopted lands for making it possible.
This past May, the UN High Commission for Refugees (UNHCR) counted 19.9 million refugees in its jurisdiction, with the largest populations being from Syria, South Sudan, Somalia, Sudan, and the Democratic Republic of the Congo. Over five decades, the UNHCR estimates that it has assisted 50 million refugees "help restart their lives."
And yet, of all the world's refugees, one group -- the Palestinians -- are treated entirely differently.
Indeed, the 1951 Refugee Convention explicitly does not apply to Palestinians, who fall within the purview of the UN Relief and Works Agency for Palestine Refugees in the Near East (UNRWA).
There is no equivalent UN body for anyone else in the world.
The definition of a refugee under the UNRWA mandate is also unique. It covers all descendants, without limit, of those deemed refugees in 1948. This helps explain why its caseload has quintupled since 1950.
Unlike the UNHCR, UNRWA does not seek to resettle Palestinian refugees, but rather provides social services, and, in effect, keeping them in perpetual limbo.
Despite the crocodile tears shed by Arab countries about the plight of their Palestinian brethren, they have been among the most miserly donors to UNRWA. They assert that it is not their responsibility to care for refugees created by the decisions of others. The top five donors to UNRWA until now have been the US. and European governments.
By the way, I should hasten to clarify that only those Palestinians seen as victims of the Arab-Israeli conflict are given this special treatment.
During the first Gulf War in 1991, when Kuwait evicted 400,000 Palestinians for their alleged backing of Iraq's Saddam Hussein, there wasn't much reaction from the international community. And more recently, while thousands of Palestinians have been dislocated by the Syrian civil war, again there has been silence. Arab violations of Arabs' human rights are seemingly viewed differently, if they're noticed at all.
And in Lebanon, with its large Palestinian population under UNRWA auspices, the government has long imposed strict restrictions on Palestinians' right to work in numerous fields. Where is the outcry?
So, we are confronted by something unprecedented.
Palestinians are not the world's first refugee population, but their leadership may be the first to resist a workable, long-term solution.
Think about it. In 1947, the UN offered a two-state plan to address competing national claims. The Jews accepted it; the Arabs rejected it. Or in UN-speak, the "proposed Arab State failed to materialize." Had it been otherwise, two states could have emerged, and with any luck, learned to co-exist. Apropos, to this day, that two-state concept remains the most feasible outcome.
Instead, the Arab side went to war. Has there been any war without refugees? Yet, in a case of reverse causality, Israel is blamed for the refugees resulting from hostilities triggered by five Arab countries.
Meanwhile, the Arab-Israeli conflict produced even more Jewish refugees from the Arab world (and Iran). They, however, resettled elsewhere with little fanfare and no attention whatsoever from the UN.
Then, by design, the Palestinian refugees, and their descendants ad infinitum, were kept in UNRWA camps to serve as permanent reminders of the impermanence of their situation. Taught to focus their hatred on Israel, and to believe they will one day "return," they've been denied chances for new lives.
And they've been used to create the single biggest stumbling block to achieving peace: the Palestinian fantasy of ending Jewish sovereignty in Israel.
Even now, 13 years after Israel totally withdrew from Gaza, astonishingly, over 500,000 Palestinians continue to live in UNRWA camps there. Why? Because Gaza is under Palestinian rule, not Israeli.
While the Palestinians are among the world's largest per capita aid recipients, much of that assistance has been siphoned off to line the pockets of Palestinian officials, who then turn around and seek more funds for their allegedly neglected people.
It's the same absurd logic that Hamas deploys when it decries energy shortages, while trying to shell the Israeli power plants that provide electricity to Gaza.
The whole process is abetted by an elaborate, well-funded UN apparatus, encompassing more than just UNRWA, created by a majority of member states to support the Palestinians. By contrast, among others, Kurds, who have a compelling case for statehood, and Cypriots, who have lived on a divided island due to Turkish occupation, have no comparable UN bodies to advance their causes.
This is not to say that Palestinians have had easy lives. They haven't. It is to say that their leaders, with the complicity of too many, have pulled off one of the most successful spin jobs in history. Rather than resettle the refugees, they have shamelessly exploited them and their descendants.
Therein lies the irreducible tragedy -- and the heart -- of a decades-long conflict.
Just about every website owner I know is feeling personally victimized by the recent social media purge that has been going on. But here's an interesting fact: it isn't, as is widely perceived, just conservative voices that are being silenced. It is dissenting voices.
It's the voices of critical thinkers whose ideas run the gamut of philosophies who find that they no longer have much in the way of reach.
This social media purge affects everyone, even people who are not on social media. It does so in several ways:
- Dissenting information is silenced which stifles discussion
- Young people who are avid consumers of social media are being literally brainwashed because they only see one side of the story - any story
- The social media purge harms websites that post non-establishment information because it stamps out their ability to reach readers who would be interested in their content.
- The unfairly biased search results show people who are trying to learn more about a topic only one side of the information.
- You don't have to be on a Twitter feed to see how this is an overwhelmingly anti-American problem. Like it or not, social media is a monumental source of information these days, and when it's censored to only show one point of view, the future of our republic is in peril. We are well on our way to peak censorship and this has been carefully orchestrated.
Non-establishment websites are in trouble.
Their website traffic is plummeting because they no longer show up anywhere near the top of search results. Their posts on social media are not presented to the public - or even the people who deliberately opted to "follow" them. Here's an example from my own page. I have more than 30K people who chose to follow my page, as you can see in the top image. But in the bottom image, you can see how many of those people were actually shown my post. And this was actually a more successful one than many.
And the same thing goes for social media like Twitter, too. I have an email list and if I didn't, I'd hardly reach anyone. (If you haven't signed up for my newsletter, you can do so right here.) And I really have to wonder - will our "offensive" websites one day just disappear, scrubbed from the Internet permanently?
It's only a matter of time until the web hosting companies are being pressured to get in on the censorship game.
For the record, I consider myself neither conservative nor liberal. I try to veer away from any form of extremism and I make an effort to think a situation through before automatically aligning myself with a "side." If anything, I'm a small l libertarian. My core beliefs are personal autonomy and freedom of association are to be sought in all cases that are not harmful to others. And yet, somehow, that is threatening to some people.
Don't think it's limited to website owners. Twitter recently banned 70 million accounts, claiming they were "fake." But there have been repeated accusations that conservative accounts have been at the very least "shadow-banned" if not all out deleted.
The most notable purge recently has been Alex Jones and Infowars.
Love Alex Jones, hate him, or feel utterly ambivalent aside from an occasional eye-roll, he has been the most notable victim to have been thoroughly erased from the public eye as far as the large social media outlets are concerned. He lost his voice on Twitter, YouTube, Facebook, Apple, and Google. Even his email service provider dumped him.
I'm not personally a huge fan of Jones, but I do believe what happened to him was collusion between social media giants. Big Tech got together and now Alex Jones has to find new ways to reach his very large audience. No one is going to stumble across him accidentally in a Google Search anymore. No one is going to see his videos embedded in another website anymore. Like him or not, he has the right to exist publicly.
Jones has a lot of money so this may not be the end of him, but for most website owners, this would be the absolute end of our ability to do business. And to be able to bring the information we bring, we do have to run our websites as businesses. It's far more expensive than most people realize to run a site. I know that my own operating costs every month are more than $2000. A site as big as Jones's would be many times that amount. When all your avenues of monetization are cut off, it wouldn't be hard for a site - and the dissent and information they share - to cease to exist.
If nothing else, dissent is the American way.
A little allegory on becoming an unperson.
Think back to high school lit class when you read 1984 by George Orwell.
If it's been a while, I'll recap the pertinent parts of the plot from Spark Notes.
Winston Smith is a low-ranking member of the ruling Party in London, in the nation of Oceania. Everywhere Winston goes, even his own home, the Party watches him through telescreens; everywhere he looks he sees the face of the Party's seemingly omniscient leader, a figure known only as Big Brother.
The Party controls everything in Oceania, even the people's history and language. Currently, the Party is forcing the implementation of an invented language called Newspeak, which attempts to prevent political rebellion by eliminating all words related to it. Even thinking rebellious thoughts is illegal. Such thoughtcrime is, in fact, the worst of all crimes...
...As the novel opens, Winston feels frustrated by the oppression and rigid control of the Party, which prohibits free thought and any expression of individuality. Winston dislikes the party and has illegally purchased a diary in which to write his criminal thoughts...
...Winston works in the Ministry of Truth, where he alters historical records to fit the needs of the Party.
The Ministry of Truth is control of all the things from which people could garner their opinions. They provide their own twist on history, current events, entertainment, education, and the arts. The people of Oceana believe them because there isn't enough information to believe anything else. And questioning the Ministry is a thoughtcrime, punishable by horrible torture or worse. Part of Winston's job is to turn anyone who doesn't follow the Ministry line into an unperson and erase them from history as though they never even existed.
So who is behind this mass purge of dissenting voices?
There's always a money trail to follow. Any time you wonder why or how something has occurred, look for the money. In this video by Ben Swann, an independent journalist who was mysteriously silenced for quite some time, he provides some important insight:
Rest assured, the way things are going, it isn't long before we will see only what "they" - the people with the power and money to make it happen - want us to see.
Social pressure is also limiting free thought.
And not only do we have organizations limiting our views of things that would broaden our minds, there's also the rampant social pressure that we've seen since the last election.
When we were recently looking at rental homes, a potential landlady asked me for whom I voted in the last election. I didn't even bother looking at the place because that is not a standard question one asks of a new tenant. It certainly has nothing to do with my ability to pay the rent. It has nothing to do with my potential for keeping things clean and in good shape. I just left because no house is worth dealing with a person who clearly let me know she was not someone with whom I wanted to do business.
And that is only my personal example. Employers check the social media accounts of prospective employees to see if they approve of how the person thinks. People who disagree publicly with powerful groups get doxxed. Dozens of stories have circulated about social pressure, lost friendships, disagreements, and mistreatment in the workplace that originated from differences in political beliefs.
How can people be expected to form accurate opinions without all the information? How can they do so when they're under pressure for their livelihood or their ability to rent a home or when they fear for their privacy?
It's pretty clear that there are those who don't want people to form accurate opinions. They want to gently, quietly, insidiously get everyone on board by limiting our access to the variety of philosophies and theories that make the world go round.
By making free thought something that is frowned upon and erased, they silence us all.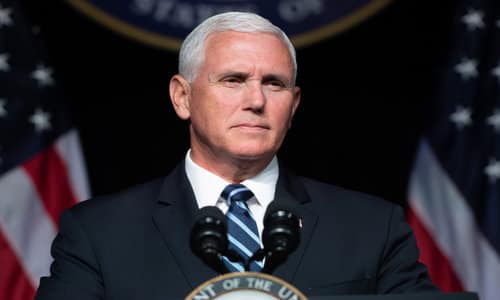 We know why President Trump is so hated. We've heard it time and again. The man is out of control. He's a threat to national security. He has damaged our international standing. He's unstable. He's volatile. He's in totally over his head. No one can work for him.
Just read the latest books about Trump. Listen to his former employees. Look at his tweets. Donald Trump must go!
In the words of Rep. Maxine Waters, "I say 'impeachment, impeachment, impeachment, impeachment, impeachment, impeachment, impeachment.'"
Is there any validity to the charges against Trump? Is there any truth to these concerns?
Perhaps there is some truth to some of them. Perhaps he has been autocratic. Perhaps he has created a White House environment that can be chaotic. He has certainly spoken out of turn at times and given his opponents plenty of fuel for their fire.
But I don't believe for a minute that these are the real reasons the left wants to get rid of President Trump.
I say that because many on the left fear Vice President Pence even more, pledging to get rid of him once they get rid of Trump.
Yet Mike Pence is an experienced politician, having served in the House of Representatives from 2001-2013 and as governor of Indiana from 2013-2017.
And Mike Pence is not unstable or volatile, nor does he have a history of alienating those who work for him, nor has he been accused of being an autocratic narcissist.
He is clearly in control of his words and actions, he has not insulted or maligned his opponents, and he has done nothing to disgrace the office of the Vice President. Yet he too must go. He too is a threat. He too must be removed.
To quote Maxine Waters once again: After getting rid of Trump, "You knock one down, and then we'll be ready for Pence. We'll get him, too."
Yes, Mike Pence must also go. Away with this man too!
Waters' words drew a sharp rebuke from Trump supporter Philip Schuyler, who tweeted, "When Maxine Waters says, 'We'll impeach Trump,' she's fantasizing, since he didn't do anything wrong. But when she says re Pence, 'We'll get him too,' isn't she admitting that her party is closer to a vengeful mob than to a lawful org?"
But it's not just Maxine Waters saying this. The anti-Pence rhetoric has been building for months. Most recently, it was Omarosa Manigault Newman who echoed these sentiments.
As reported on Yahoo News, "Ms Manigault Newman, who is busy promoting her book, Unhinged: An Insider's Account of the Trump White House, was asked by TMZ which of the top White House executives was worse - the president or the vice president? 'Pence,' she shouted, before being driven away in a black SUV."
Yes, Pence is worse than Trump!
Back in July, New York Times op-ed writer Frank Bruni penned a piece titled, "Mike Pence, Holy Terror. Are you sure you want to get rid of Donald Trump?"
His article opens with these chilling words: "There are problems with impeaching Donald Trump. A big one is the holy terror waiting in the wings.
"That would be Mike Pence, who mirrors the boss more than you realize. He's also self-infatuated. Also a bigot. Also a liar. Also cruel."
Mike Pence is a monster! The man would bring a reign of terror!
But there's something even worse, and it lies at the heart of Bruni's concerns: Pence "adds two ingredients that Trump doesn't genuinely possess: the conviction that he's on a mission from God and a determination to mold the entire nation in the shape of his own faith, a regressive, repressive version of Christianity. Trade Trump for Pence and you go from kleptocracy to theocracy."
Yes, Mike Pence wants to turn America into a Christian theocracy, with himself the earthly tyrant ruling in God's stead. Oh, the horror!
The Tylt website conducted a poll (apparently late in 2017), asking the question: "Who should liberals fear more: President Trump or a potential President Pence?"
By a vote of 51.9 to 48.1 percent, the answer was that a Pence presidency would be more dangerous.
In support of this claim, Tylt cited a New Yorker article by Jane Mayer dated October 23, 2017. According to Mayer, "Pence has the political experience, the connections, the discipline, and the ideological mooring that Trump lacks. He also has a close relationship with the conservative billionaire donors who have captured the Republican Party's agenda in recent years."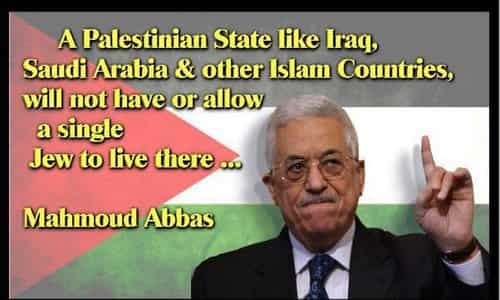 There's not a day that goes by now when Palestinian Authority leader Mahmoud Abbas (Abu Mazen) doesn't denounce through words and deeds the decline of his power, or rather, doesn't express his agony while other events occupy the Palestinian scene and its eventual, albeit difficult, development.
During a meeting with Israeli peace activists in Ramallah, Abbas repudiated for the umpteenth time his rejection of any peace plan that comes from the United States--from hated U.S. President Donald Trump, who dared to recognize Jerusalem as Israel's capital.
And it's understandable because this, more than anything, demonstrates his bankrupt policy. He hasn't achieved any historical gains, instead insisting on refusing every agreement, every possibility for his people.
He has tried to evoke a decent and pacifist image of himself abroad, managing with determination through the allocation of a great deal of money (aid coming from all corners of the world, including from you, dear reader) and the continuous push towards terrorism. He hasn't left room open for a successor, and now he is besieged by his worst enemies.
In a recent statement, Abbas condemned the idea that the Palestinians and Jordan should form a confederation--an old topic that has never been confirmed by the Americans as part of a peace plan, but which could soon be on the horizon given that it is full of economic promises and public interest.
It's a reasonable aim, and therefore hated by the unreasoning chief of the Palestinian Authority. But he sees the American plan as part of the conspiracy--one of the many he constantly talks about--to destroy the Palestinian national cause.
This, however, is not the case. Here is a possible answer to Palestinian politics, his politics, inherited by the former chairman of the Palestine Liberation Organization Yasser Arafat. But he doesn't want that. The ongoing declarations of terrorism have finally been laid bare through a series of moves by the Trump administration and its U.S. Ambassador to the United Nations Nikki Haley.
There are two main issues that have emerged in the last several days: the dialogue that hangs over Abbas's head, with the bizarre use of Qatar as a bridge and, above all, Egypt, in order to neutralize Hamas and thus avoid another war in Gaza.
It's a far-sighted strategy that could limit deaths and injuries, and leave Jerusalem able to concentrate fully on a task that is dear to the entire Sunni world: to drive Iran, which currently besieges the whole Middle East, out of Syria.
For now, there is no war. Hamas certainly hasn't become Zionist, but it was stopped. And Abbas remains very angry, declaring that the only one with the right to make an agreement with Israel is him, and that if Hamas wants to join him, it must hand over its territories and militias. Of course, that's not going to happen, and Arab peace efforts move forwards, leaving him isolated as he continues to say no to Egypt, Qatar, Trump ... and as usual, to Israel.
Abbas's allegations just keep flying. They continue to do so following another momentous choice: The United States has decided to stop recognizing as refugees those Palestinians who for 70 years declared themselves to be so after the end of Israel's 1948 War of Independence.
Those children and grandchildren, increasingly numerous, have acquired not only all the rights, but also the status of Palestinian refugees (given only to them, among all other refugees in the world), which the very benevolent United Nations has bestowed upon them. While the definition of refugee is reviewed, the ad hoc organization of the United Nations Relief and Works Agency (UNRWA) will no longer receive the annual $300 million allocated by the United States.
The so-called Palestinian refugees have, in the meantime, increased from 500,000 to 5 million. UNRWA not only impedes them from embarking on a life of normal learning and professional advancement, but has also, more than any other actor, made it its policy to prevent any solution to the Israeli-Palestinian conflict.
UNRWA has prevented the relocation of refugees, and so they stat, forever classified as such, and their children stay, going to school in structures that adopt textbooks that are full of hate and incitement to commit terrorism, and associating with extreme groups that call for Israel's destruction.
The deconstruction of this system cancels one of the main tenets of Abbas's prevailing Palestinian policy, which is the so-called "right of return." Every reasonable attempt at an agreement has sought to highlight the notion of inviting a tide of 5 million people into Israel--for all intents and purposes, bringing about the demise of the Jewish state.
From the moment he became head of the Palestinian Authority in 2005, Abbas failed to maneuver a single strategic victory, despite the fact that Israeli leaders (one after the other) have repeatedly invited him to the negotiating table for peace talks and offered him several possibilities. Now his tetragonal, angry wall has worsened.
His legacy has been stained with blatantly anti-Semitic and Holocaust-revisionist statements, and his defense of salaries to imprisoned terrorists immediately after America cut funds to the P.A. over such payments leaves observers utterly speechless.
He's a leader who can't lead, beaten by the changing political landscape and providing nothing but the wrong answers.
The U.S. government has cited a number of perfectly valid reasons for shutting down the Washington office of the Palestinian Liberation Organization, including the PLO's refusal to negotiate with Israel and its anti-Israel efforts at the International Criminal Court.
But the simplest and most obvious reason is this: The PLO is still a terrorist organization, and terrorists have no place in our nation's capital.
The shutdown of the PLO office happens to have been ordered just days before the 25th anniversary of the Oslo accords on Sept. 13. The entire premise of those accords was that Yasser Arafat and the PLO had sincerely forsaken terrorism and were committed to living in peace with Israel.
It was on the basis of that premise that Israel withdrew from all of Gaza, as well as the portions of Judea-Samaria where 98 percent of the Palestinian Arabs reside. It was on the basis of that premise that Israel released thousands of imprisoned terrorists and permitted the Palestinian Authority to create a de facto army known as the Palestinian security forces. And it was on the basis of that premise that the United States began giving the P.A. $500 million each year.
If Arafat was genuinely committed to peace, why didn't he just shut down the PLO? Why did the PLO need to continue to exist, now that there was a Palestinian Authority with its own territory to govern? Nobody asked that question. Nobody demanded the disbanding of the PLO. Big mistake.
Arafat kept the PLO in operation because he had not given up terrorism. He was simply biding his time. And in the autumn of 2000, that time came. The mass violence known as the Second Intifada erupted, led by a "new" group called the Al-Aqsa Martyrs Brigade.
How could a terrorist group spring to life overnight, fully formed, with an entire network of highly trained bombers and shooters already in place? It couldn't. It didn't. The Al-Aqsa Martyrs Brigade was quickly revealed to be just Fatah under a new name.
Fatah was, and still is, the largest faction of the 10-member PLO. Fatah was headed by Arafat. After he died, Mahmoud Abbas succeeded him as head of Fatah and head of the PLO (and, of course, head of the P.A.).
The Brigade's most notorious attacks include the January 2002 assault on a bat mitzvah celebration in Hadera, where they murdered six and wounded 33; the March 2002 suicide-bombing in front of Jerusalem's Yeshivat Beit Yisrael, in which they murdered 11 people (including two infants) and wounded more than 50; and the suicide-bombing at the Tel Aviv Central bus station in January 2003, killing 23 and injuring more than 100.
As if that wasn't proof enough that Arafat and the PLO had not given up terrorism, along came the S.S. Karine. In January 2002, Arafat was caught trying to smuggle in 50 tons of weapons onto the Palestinian freighter in the Red Sea. Fifty tons!
The evidence of Arafat's continuing involvement in terrorism was now overwhelming. Yet the Bush administration made a political decision to pretend otherwise. President George W. Bush condemned the Karine smuggling episode, but did not end U.S.-PLO relations.
And in March 2002, the State Department added the Al-Aqsa Martyrs Brigade to the official U.S. list of designated terrorist groups, yet refused to acknowledge that it was a front group for Fatah.
In November 2003, a team of investigative journalists from the BBC revealed that Fatah allocates $50,000 monthly to the Brigade. A June 2005 study by the U.S. government's own Congressional Research Service reported: "On December 18, 2003, Fatah asked the leaders of the Al-Aqsa Martyrs Brigades to join the Fatah Council, recognizing it officially as part of the Fatah organization."
And Palestinian leaders themselves openly acknowledge it. In June 2004, then-P.A. Prime Minister Ahmed Qurei declared in an interview with the London-based Asharq al-Awsat newspaper: "We have clearly declared that the Aksa Martyrs' Brigades are part of Fatah. We are committed to them and Fatah bears full responsibility for the group." (The Jerusalem Post, June 20, 2004)
Fatah is not the only member organization of the PLO that has continued to engage in terrorism. The second-largest PLO faction, the Popular Front for the Liberation of Palestine (PFLP), has continued to carry out attacks, including, most notoriously, the 2014 massacre of four worshippers in a synagogue and a Druze police officer in Jerusalem's Har Nof neighborhood.
The PFLP is still listed by the United States as a terrorist organization. Arafat never expelled the PFLP from the PLO, and neither has Abbas.
So there you have it: The PLO's two largest factions--one of them headed by PLO/P.A. head Abbas himself--continue to engage in terrorism. Meaning that the PLO is still a terrorist organization. And terrorist organizations should not be welcome in Washington, D.C.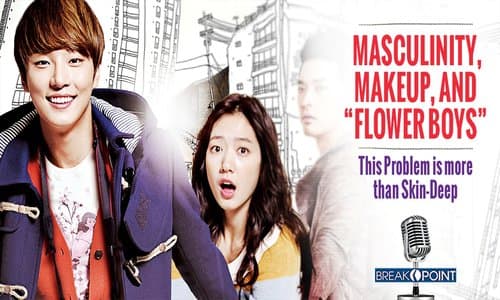 No amount of makeup will cover the fact that more and more men are walking away from vitally important aspects of masculinity.
A recent BBC article introduced readers to South Korea's latest high-profile export. Not a Hyundai, a Kia, or even the musical phenomenon known as "K-Pop."
I'm referring to men's makeup. As the BBC put it, "in South Korea, ideas about how to look good as a man are changing attitudes and influencing the world."
The BBC takes readers inside a "high-end salon" in Seoul's trend-setting and prestigious Gangnam district. There, a make-up artist "expertly applies foundation, eyeliner and lipstick on a man," choosing "from an array of products and brands that will be familiar to most women."
The goal is to look like their favorite K-Pop stars and television celebrities.
Let me be very clear. This story is not talking about gay men. Rather, it's referring to an aesthetic associated with what are called "flower boys" in Korea: "delicate, slightly feminine-looking boys." They are a staple in Korean drama, where they play a role that's analogous to the gay best friend that we see in romantic comedies in America.
While unlike the gay best friend they may have feelings for the female lead, they almost never get the girl, in large part because they aren't taken seriously as men. And that prompts an obvious question: Why would a non-gay male want to emulate these "flower boys" in real life?
The question isn't limited to just South Korea. As Joanna Elfving-Hwang from the University of Western Australia told the BBC, "I think Korea is a trailblazer in men's beauty culture, definitely in Asia at the moment, if not the world." This toying with masculinity, she says, "opens up possibilities for men on the street and eventually makes it more acceptable."
Now, whether this aesthetic remains confined to Korea or ends up bringing back a trend we haven't seen since the demise of the last 18th century French king, the struggle to define what it means to be a man in the 21st century developed world remains unsettled.
We see evidence of this crisis everywhere. One example is what Nicholas Eberstadt of the American Enterprise Institute called "the flight from work." As he writes, "America is now home to an ever-growing army of jobless men no longer even looking for work--over 7 million between ages 25 and 55, the traditional prime of working life."
To put that in historical perspective, "In 2015, the work rate for American males aged 25-54 was slightly lower than it had been in 1940, at the tail end of the Great Depression. During the Great Depression,
jobless men jumped on trains and lived in tents trying to find work. Today, most won't even get off their couch.
The "flight from work" shows how our cultural idea of masculinity has been severed from the role of men as provider. In a related trend, American men are also postponing fatherhood. "The average age of a newborns' father went from 27.4 years in 1972 to 30.9 in 2015." This reveals that young men aren't giving much thought to the idea of being a provider but instead often living for themselves.
Then there's the role of protector, as Eric Metaxas recently mentioned on BreakPoint. The decline of this ideal is reflected in the history of the expression "flower boys." The phrase originally referred to a group of men who came together to "learn the military arts and cultivate virtue" in seventh-century Korea.
One of those "virtues" was "bravery in battle." While they dressed well and even used cosmetics, protection of their society was their primary purpose.
Regaining a proper understanding of what it means to be male in our culture is one of the most urgent cultural tasks we face. No matter how much we insist otherwise, biology, physiology, psychology, even the Bible itself, tell us that men and women are different, both created in their complimentary uniqueness to bring life to the world.
Let the Headlines Speak

Daily NewsFrom the Internet


Categories: Today's Headlines
Russia: Israel provided false information regarding downing of Il-20
Russia's Defense Ministry has accused Israel of criminal negligence and misleading Moscow on downing of the Russian Ilyushin Il-20 military plane off Syria last week by providing false information about the area of the airstrike. "We believe that the blame for the tragedy of the Russian Ilyushin-20 lies entirely with the Israeli air force and those who made the decision to carry out such actions," Russian Defense Ministry spokesman Maj. Gen. Igor Konashenkov said.
In a rare moment Israel gains UN win
A peculiar thing happened on the way to the passage of a routine anti-Israel resolution in the UN in June condemning Israel for the violence along the border fence with Gaza: Israel actually won a vote in the General Assembly. That's right, in the General Assembly, that body of 193 nations that will formally open its 73rd session next week with its annual general debate and parade of world leaders taking the podium to address the globe's pressing problems.
Likud MK Haskel urges Europe to invest in progressive Middle East economy
European leaders should invest in a progressive Middle Eastern economy, MK Sharren Haskel (Likud) said as she prepared to represent Israel at a major economic conference in Berlin. "European states are at a crossroads and need to decide: Either they continue to provide economic support to aggressive states, or they join the countries protecting the free world and world order," Haskel said Friday…
Iran's Rouhani fumes at US after Ahvaz parade attack
Iranian President Hassan Rouhani has criticised the US following a deadly attack on a military parade. Gunmen opened fire at Revolutionary Guard troops in the south-western city of Ahvaz on Saturday, in an attack claimed by both an anti-government Arab group, and Islamic State militants. Mr Rouhani said the "bully" US and the Gulf states it backed had enabled the attack.
Next crash will be 'worse than the Great Depression': experts
Ten years ago, it was too-easy credit that brought financial markets to their knees. Today, it could be a global debt of $247 trillion that causes the next crash. After a decade of escalating US household debt brought on by low wages and the national debt more than doubling over the same time frame, to $21 trillion, debt could soon put the brakes on this economic recovery, analysts warn.
Trump border wall going up in Texas
The United States was to begin construction in Texas on Saturday of part of President Donald Trump's border wall designed to curb illegal immigration, which he calls a security threat. Running along four miles (six kilometers) of the 2,000-mile border with Mexico, the new section will replace existing fencing along the boundary between El Paso, Texas, and Ciudad Juarez, Mexico, US Customs and Border Protection said in a statement.
Israel sets deadline to evacuate illegal Bedouin village
Israel on Sunday told residents of Khan al-Ahmar, a Bedouin village in the West Bank slated for demolition, to clear their houses by October 1. Khan al-Ahmar consists of tin and wood shacks built on a desert hillside beside an Israeli highway that runs from Jerusalem to the Dead Sea. Israel plans to demolish the village and relocate its 180 residents to a site 12 kilometres (7 miles) away.
55 House Republicans urge Trump to allow 'Israel' on passports of Jerusalem-born
A letter from 55 US House of Representatives Republicans to President Donald Trump asks him to direct the State Department to allow US citizens born in Jerusalem to list Israel as their birth country on their passport.
When will it end? Florence's floodwaters rising in Carolinas
With muddy river water still washing over entire communities on Friday, eight days after Hurricane Florence slammed into land with nearly 3 feet of rain, new evacuation orders forced residents to flee to higher ground amid a sprawling disaster that's beginning to feel like it will never end.
Duke Energy: Dam breached at North Carolina plant; coal ash may be flowing into Cape Fear River
Floodwaters on Friday breached a dam that contains a man-made lake connected to a Duke Energy power plant in North Carolina, possibly causing coal ash to flow into the nearby Cape Fear River, the company said.
After foot-dragging, Romania pays millions to Holocaust victims
Bucharest has distributed $10 million since 2015, allowing World Jewish Restitution Organization to give extra money to 142 impoverished survivors ahead of High Holidays
Pope Francis In Poland Tells World Famous Photographer 'I Am The Devil' Then Laughs It Off
..His exacts words were 'Pope John Paul II was a saint, I am the devil." Let that sink in for a moment. The man who claims to be the 'vicar of Christ', the physical embodiment of Jesus Christ on this earth, said that he was not 'a devil' but said that he was THE Devil. Is that funny to you?
EBOLA OUTBREAK: Disease Spreads Beyond Infection Zone, Pandemic Warning
Ebola has spread beyond the designated infection zone of the Democratic Republic of Congo's North Kivu, with new cases springing up in Ituri province, just 31 miles from the Ugandan border.
Many Tentacles of George Soros in America in One Eye-Opening Chart
In President Trump's first year in office George Soros has spent more on lobbyingthan during any previous year:
ORWELLIAN: Apple monitors your phone calls and emails, then calculates a "trust score" just like the communist Chinese government… it's happening NOW, in America
If you value privacy and freedom, it may be time to ditch your iPhone (if you haven't already). Thanks to some clever fine print, Apple is now granting itself the right to monitor users' phone calls and emails.
*GRAPHIC* VIDEO: Iranian military parade is attacked by gunmen, 29 dead
Getting a taste of their own. Four gunmen dressed in fatigues opened fire at a military parade in southwestern Iran, killing at least 29 people. The brutal terrorist Iran's Revolutionary Guards targeted in the Ahvaz military parade.
The Vatican Abandons 12 Million Chinese Catholics As It Announces 'Historic Deal' With Communist Government
China's Communist "Party will frame the deal as the Vatican's seal of approval to the state-run Catholic Church, at a time when Christian believers are facing a severe crackdown on their beliefs and practices.
Hillary Clinton-Backed Charity Caught Using Pedophile Symbolism
The Florence Project describes itself as a free service for unaccompanied migrant children entering the US.The organization appears to have slipped under the radar until Hillary Clinton tweeted from her official Twitter account that she was working with the Arizona based charity.
Cornell Orientation Packet Tells Students if They Are 'Privileged' or 'Oppressed'
An orientation packet handed out to freshmen at Cornell University this year separates "privileged" from "oppressed" students.
CALIFORNIA: Children Can Now 'Aid, Advise And Encourage' Their Parents Into Killing Themselves
In the once golden state of California, children can "aid, advise and encourage" their parents into killing themselves thanks to a new bill signed into law by Jerry Brown as part of the newly-minted assisted suicide law.
Your body is no longer yours: Australia has become the first country to microchip its citizens
You may not have noticed, but there are two kinds of countries in the world these days: Dictatorships led by authoritarians and democracies that are slowly being taken over by authoritarians. Put Australia into the latter.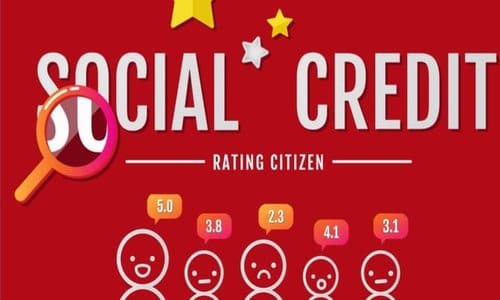 By 2020, Chinese officials plan to have about 626 million surveillance cameras operating throughout the country. Those cameras will, among other things, feed information into a national "social credit system."
That system, when it is in place in perhaps two years, will assign to every person in China a constantly updated score based on observed behaviors. For example, an instance of jaywalking, caught by one of those cameras, will result in a reduction in score.
Although officials might hope to reduce jaywalking, they seem to have far more sinister ambitions, such as ensuring conformity to Communist Party political demands. In short, the government looks as if it is determined to create what the Economist called "the world's first digital totalitarian state."
That social credit system, once perfected, will surely be extended to foreign companies and individuals.
At present, there are more than a dozen national blacklists, and about three dozen various localities have been operating experimental social credit scoring systems. Some of those systems have failed miserably. Others, such as the one in Rongcheng in Shandong province, have been considered successful.
In the Rongcheng system, each resident starts with 1,000 points, and, based upon their changing score, are ranked from A+++ to D. The system has affected behavior: incredibly for China, drivers stop for pedestrians at crosswalks.
Drivers stop at crosswalks because residents in that city have, as Foreign Policy reported, "embraced" the social credit system. Some like the system so much that they have set up micro social credit systems in schools, hospitals, and neighborhoods. Social credit systems obviously answer a need for what people in other societies take for granted.
Yet, can what works on a city level be extended across China? As technology advances and data banks are added, the small experimental programs and the national lists will eventually be merged into one countrywide system. The government has already begun to roll out its "Integrated Joint Operations Platform," which aggregates data from various sources such as cameras, identification checks, and "wifi sniffers."
So, what will the end product look like? "It will not be a unified platform where one can type in his or her ID and get a single three-digit score that will decide their lives," Foreign Policy says.
Despite the magazine's assurances, this type of system is precisely what Chinese officials say they want. After all, they tell us the purpose of the initiative is to "allow the trustworthy to roam everywhere under heaven while making it hard for the discredited to take a single step."
That description is not an exaggeration. Officials prevented Liu Hu, a journalist, from taking a flight because he had a low score. The Global Times, a tabloid that belongs to the Communist Party-owned
People's Daily, reported that, as of the end of April 2018, authorities had blocked individuals from taking 11.14 million flights and 4.25 million high-speed rail trips.
Chinese officials, however, are using the lists for determining more than just access to planes and trains. "I can't buy property. My child can't go to a private school," Liu said. "You feel you're being controlled by the list all the time."
The system is designed to control conduct by giving the ruling Communist Party the ability to administer punishments and hand out rewards. And the system could end up being unforgiving. Hou Yunchun, a former deputy director of the State Council's development research center, said at a forum in Beijing in May that the social credit system should be administered so that "discredited people become bankrupt". "If we don't increase the cost of being discredited, we are encouraging discredited people to keep at it," Hou said. "That destroys the whole standard."
Not every official has such a vindictive attitude, but it appears that all share the assumption, as the dovish Zhi Zhenfeng of the Chinese Academy of Social Sciences said, that "discredited people deserve legal consequences."
President Xi Jinping, the final and perhaps only arbiter in China, has made it clear how he feels about the availability of second chances. "Once untrustworthy, always restricted," the Chinese ruler says.
What happens, then, to a country where only the compliant are allowed to board a plane or be rewarded with discounts for government services? No one quite knows because never before has a government had the ability to constantly assess everyone and then enforce its will.
The People's Republic has been more meticulous in keeping files and ranking residents than previous Chinese governments, and computing power and artificial intelligence are now giving China's officials extraordinary capabilities.
Beijing is almost certain to extend the social credit system, which has roots in attempts to control domestic enterprises, to foreign companies. Let us remember that Chinese leaders this year have taken on the world's travel industry by forcing hotel chains and airlines to show Taiwan as part of the People's Republic of China, so they have demonstrated determination to intimidate and punish.
Once the social credit system is up and running, it would be a small step to include non-Chinese into that system, extending Xi's tech-fueled totalitarianism to the entire world.
The dominant narrative in the world's liberal democracies is that tech favors totalitarianism. It is certainly true that, unrestrained by privacy concerns, hardline regimes are better able to collect, analyze, and use data, which could provide a decisive edge in applying artificial intelligence A democratic government may be able to compile a no-fly list, but none could ever come close to implementing Xi Jinping's vision of a social credit system.
Chinese leaders have long been obsessed with what then-President Jiang Zemin in 1995 called "informatization, automation, and intelligentization," and they are only getting started. Given the capabilities they are amassing, they could, the argument goes, make defiance virtually impossible.
Technology might even make liberal democracy and free-markets "obsolete" writes Yuval Noah Harari of the Hebrew University of Jerusalem in the Atlantic. "The main handicap of authoritarian regimes in the 20th century -- the desire to concentrate all information and power in one place -- may become their decisive advantage in the 21st century," he writes.
There is no question that technology empowers China's one-party state to repress people effectively. Exhibit A for this proposition is, of course, the country's social credit system.
Yet China's communists will probably overreach. The country's experience so far with social credit systems suggests that officials are their own worst enemies. An early experiment to build such a system in Suining county in Jiangsu province was a failure:
"Both residents and state media blasted it for its seemingly unfair and arbitrary criteria, with one state-run newspaper comparing the system to the 'good citizen' certificates issued by Japan during its wartime occupation of China."
The Rongcheng system has been more successful because its scope has been relatively modest.
Xi Jinping will not be as restrained as Rongcheng's officials. He evidently believes the Party must have absolute control over society and he must have absolute control over the Party. It is simply inconceivable that he will not include in the national social credit system, when it is stitched together, political criteria. Already Chinese officials are trying to use artificial intelligence to predict anti-Party behavior.
Xi Jinping is not merely an authoritarian leader, as it is often said. He is taking China back to totalitarianism as he seeks Mao-like control over all aspects of society.
The question now is whether the increasingly defiant Chinese people will accept Xi's all-encompassing vision. In recent months, many have taken to the streets: truck drivers striking over costs and fees, army veterans marching for pensions, investors blocking government offices to get money back from fraudsters, Muslims surrounding mosques to stop demolition, and parents protesting the scourge of adulterated vaccines, among others.
Chinese leaders obviously think their social credit system will stop these and other expressions of discontent.
Let us hope that China's people are not in fact discouraged. Given the breadth of the Communist Party's ambitions, everyone, Chinese or not, has a stake in seeing that Beijing's digital totalitarianism fails.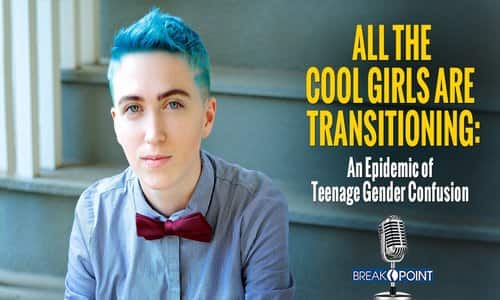 Peer pressure almost never pushes teenagers to good places. Recently, it's been pushing them to the gender clinic.
We've all seen teenagers--especially girls--adopt new fashions en masse. Their friends are doing it, so they do too. It's true of music, clothes, those ridiculous, furry Ugg boots... But lately, fashion-conscious teens are changing much more than their clothes.
The Economist recently reported a flood of adolescent girls seeking treatment for gender dysphoria over the last eight years. In 2009, less than half--41 percent--of teens walking through the doors of gender clinics in the U.K. were female. But by 2017, that number jumped to almost 70 percent.
Now, if gender dysphoria--feeling yourself to be the opposite gender from your biological sex--were actually something innate to the human condition as trans activists claim, we'd expect these numbers to remain consistent and roughly balanced between boys and girls. But they're not. According to Dr. Lisa Littman, who teaches behavioral and social sciences at Brown University, transgender identity, like Ugg boots, has become a trend.
According to Littman, droves of adolescents, with no prior history of gender confusion, are suddenly announcing they're transgender after "immersing themselves in niche websites," or "after similar announcements from friends."
Littman surveyed 256 parents of children who experienced what she terms "rapid-onset gender dysphoria." The results were astonishing: 87 percent of teenagers who suddenly came out as transgender did so after spending a great deal more time than usual online or after "cluster outbreaks" of gender dysphoria among their friends.
To put it simply, these kids wanted to transition because "everyone's doing it."
Littman describes viral gender confusion as a "social and peer contagion." In some teenage circles, particularly among girls, it's reaching epidemic proportions. In a third of the peer groups she researched, half or more of the individuals involved came out as transgender. To put this in perspective, less than one percent of Americans aged 18-24 identify as trans.
In fact, gender-transition is not only fashionable, "Most children," says the Economist, "who came out became more popular as a result."
Littman believes adolescents are embracing the idea they are the opposite gender as a coping mechanism for unrelated issues. And the numbers back this claim up. Almost two-thirds of those Littman studied had previously been diagnosed with other psychiatric or developmental disorders, and nearly half had experienced trauma or tried to harm themselves--all before expressing any gender dysphoric feelings.
Unsurprisingly, Littman's research has come under fire. Transgender activists are comparing her sources to--yes, wait for it--the KKK. This despite the fact that 88 percent of parents Littman surveyed believe
that transgender people deserve equal rights. Caving to pressure, Brown University removed the press release about her research from its website, claiming it requires "further expert assessment."
Even so, the idea that teenagers are willing to try on transgender identities like trendy shoes is well-supported. Study after study shows that the vast majority of gender dysphoric minors will eventually change their minds and, if left alone, will not continue to identify as transgender into adulthood.
But to a hammer, everything looks like a nail. And transgender ideology today will gladly sacrifice a teen's true health on the altar of life-altering decisions like hormone therapy and even gender reassignment surgery.
We must support our own teens in understanding who they are. They must know that their identity lies not in the latest mixed-up gender ideology or in keeping up with their friends' fashion choices, but only in the God Who created us male and female.
Abide in Me, and I in You - John 15:4

Morning MeditationF. B. Meyer


Categories: Commentary;Inspirational;Book Study
The unity between the Lord and His members is beautifully set forth in this exquisite parable; which was perhaps suggested by the swaying of a vine in the evening air, as they essayed to go from the upper room toward Gethsemane. In certain conservatories the plant branches are trained along roof or wall for vast distances; yet one life pervades the whole plant, from the rugged root to the furthest twig and leaf and cluster. Thus there is one holy life pervading all who have belonged, or shall belong, to Jesus. They live because He lives. His life is theirs.
We are in Christ by grace; but we need to realize and accentuate the union by meditation and prayer. Waiting more absolutely for His impulses in intercession and action. Being silent for Him to speak. Drawing on Him by the constant appeal of faith, which becomes as natural as breathing. Looking away to Him for His commendation. Seeking only His verdict on what may have been said and done. So closely joined to Him, that He may produce in and through us whatever fruit He will for the refreshment of men and the glory of God.
We are in Christ forever, so far as our standing is concerned; but we may be "taken away," so far as our opportunities of ministry are concerned. How many of us have failed to be what He desired, so that He has had to bestow elsewhere the luxury of ministering to Him!
We are in Christ, not because we hold Him, but because He holds us; therefore we must expect the Father's pruning. Yet do not dread the knife. It is His Word, wielded by a Father's hand; and if we will yield to the golden pruning knife of the Word, we shall escape the iron one of sorrow.