They Rehearsed - Acts 15:4-12
Jan 1st, 2018
Morning MeditationF. B. Meyer


Categories: Commentary;Inspirational;Book Study
There is a difference between these two assertions. They are in exquisite harmony, but each contributes a different note. In the first we have the cooperation of the Holy Spirit with every faithful worker whom He sends forth; so that, while the servant speaks to the outward ear, the Lord simultaneously addresses the heart. In the second, we have the work of the Holy Spirit wrought through a yielded life which has become His pure channel and mouth-piece. This is His twofold ministry.
His witness with us. - As we speak of Jesus crucified, risen, ascended, the blessed Spirit convicts men of sin, righteousness, and judgment. To every faithful word of testimony there is a deep resonant affirmation from this hidden but mighty Cooperant. If we say, "Behold the Lamb of God!" He adds, "He takes away the sin of the world." If we say, "He died in weakness," the Spirit adds, "He was raised in power." If we say, "Repent and believe the Gospel," He adds, "Now is the accepted time. The Holy Ghost saith To-day." If the Bride says Carne, the Spirit joins His voice to hers.
His witness through us. - "The word which ye hear," said our Lord, "is not Mine, but the Father's who sent Me." And that which was His glory may be ours also. We speak not of ourselves. This is the secret of a fruitful life - to be the yielded channel; the cleansed vessel; the bugle at the castle gate on which the King may sound His summons; the lute on whose strings the Divine hand may play. Oh, be sure that the most lasting work in this world is only possible when we can say with Paul that we will not boast of anything save what Christ has wrought through us to make men obedient to the Gospel.
Let the Headlines Speak
Jan 1st, 2018
Daily NewsFrom the Internet


Categories: Today's Headlines
Clay Seals From First Temple Found, Hint at Kings of Israel
A collection of dozens of sealings, mentioning the names of officials dated to the days of the Judean kingdom prior to the Babylonian destruction, was unearthed during excavations by the Israel Antiquities Authority in the City of David National Park in the area of the walls of Jerusalem. (VIDEO).
Likud Central Committee Votes To 'Exercise Sovereignty' Over Judea and Samaria
"To mark 50 years to the liberation of Judea and Samaria, including Jerusalem our eternal capital, the Likud Central Committee calls on Likud officials to act so as to enable free construction and to apply Israeli law and sovereignty in all the liberated settlements in Judea and Samaria," read the resolution passed by the committee. Prime Minister Binyamin Netanyahu was a notable absentee from the event held at the Airport City convention center. Knesset speaker Yuli Edelstein told the 1,500 delegates attending the event that United States President Donald Trump's recognition of Jerusalem as Israel's capital had "opened a new chapter with regard to how the international community views Israel, Jerusalem and Judea and Samaria."
Iranians take to the streets for fourth day of anti-regime protests
Anti-government protesters demonstrated in Iran on Sunday in defiance of a warning by the authorities of a tough crackdown, extending for a fourth day one of the most audacious challenges to the clerical leadership since pro-reform unrest in 2009. There were also reports of demonstrations in the cities of Sanandaj and Kermanshah in western Iran as well as Chabahar in the southeast and Ilam and Izeh in the southwest. Tens of thousands of people have protested across the country since Thursday against the Islamic Republic's unelected clerical elite and Iranian foreign policy in the region. They have also chanted slogans in support of political prisoners.
US far-left subversion is reaching Israel
An article recently appeared on Arutz Sheva quoting Deputy Defense Minister Rabbi Eli Ben Dahan (Jewish Home) and his response to a letter written by "Israeli high school seniors" calling on their peers not to enlist in the IDF. The letter claims Israel "oppresses" Palestinian Authority Arabs, and the signatories refused "to have any part" in such "oppression." The rhetoric, however, was not that of some sixteen to eighteen-year-olds in high school, but of the terrorist group PFLP (Popular Front for the Liberation of Palestine) and the Israeli and American Far Left. What's that? The American Far Left?
Crack in the Iranian Wall? Leading Iranian 'Hard-Line' Cleric Supports Protests
A top Islamic legal authority in the Iranian city of Qom – a member of the council headed by Supreme Leader Ayatollah Ali Khamenei – has announced his support for demonstrators as the protests enter their fourth day in Iran. Grand Ayatollah Hossein Noori-Hamedani, age 92, is the country's top religious authority on Islamic jurisprudence. On Saturday he was quoted by the Tasnim news agency as expressing his support for "the people," saying it was time to support their rights.
Storm Eleanor to SMASH UK: Hurricane-force winds will sweep Britain as flood alert issued
The entire country is warned to batten down the hatches for torrential downpours and 50 to 80mph gales through tomorrow. Heavy rain threatens widespread flooding sparking warnings to expect travel mayhem through the start of 2018. It is likely forecasters will name the fifth storm of the season today (Tuesday) – Eleanor – following Dylan on New Year's Eve.
Saudi Columnist Says Trump Right to Recognize Israel's Claims to Jerusalem
While much of the Arab world predictably reacted with outrage to US President Donald Trump's recognition of Jerusalem as the capital of Israel, a number of leading Arab intellectuals took a very different position. Among them was Abdulhameed Hakeem, head of the Middle East Center for Strategic and Legal Studies in Jeddah, Saudi Arabia. While Riyadh publicly decried Trump's announcement, the Saudi regime did not engage in long-winded rants against Israeli control over Jerusalem, prompting many to wonder where the oil-rich kingdom really stood on the issue. In an interview on the US-based al-Hurra Arabic-language TV channel, Hakeem tried to clarify why Trump's decision actually met with muted acceptance, even some degree of appreciation, in Saudi Arabia:
Intelligence Minister: Iran directly involved in upgrading Hamas threat
Iran is currently working on upgrading Hamas' capabilities, Intelligence Minister Yisrael Katz told the Knesset Foreign Affairs and Defense Committee Monday. "In recent days, while we face the known threat from Gaza, there is a direct Iranian intervention. Iran, Hezbollah and Hamas are involved in operative preparations to upgrade the threat to Israel from the direction of Gaza," he stated.
Kurdish-Iranian groups support protests for democracy in Iran
Three Kurdish parties have called on their supporters to join the demonstrations in Iran. Many thousands of Kurds in Iran have been protesting over the last several days, clashing with security forces. Over the weekend video from numerous Kurdish towns and cities showed protesters in the streets and scuffles with police.
North Korea's Kim Jong-un issues threats and olive branch
North Korea's leader Kim Jong-un has said a nuclear launch button is "always on my table" and warned the US it will never be able to start a war. In a televised new year speech, he said the entire US was within range of North Korean nuclear weapons, adding: "This is reality, not a threat." But he also offered a potential olive branch to South Korea, suggesting he was "open to dialogue".
Germany starts enforcing hate speech law
Germany is set to start enforcing a law that demands social media sites move quickly to remove hate speech, fake news and illegal material. Sites that do not remove "obviously illegal" posts could face fines of up to 50m euro (£44.3m). The law gives the networks 24 hours to act after they have been told about law-breaking material.
Palestinians recall envoy to US
The Palestinians have announced they are recalling their envoy to the United States for "consultations", weeks after President Trump recognised Jerusalem as the capital of Israel. Palestinian President Mahmoud Abbas said he would not accept any US peace plan in the wake of Mr Trump's move. Protests and clashes broke out in the Gaza Strip after the announcement.
China's moon mission to boldly go a step further
This time next year, there may be a new world leader in lunar exploration. If all goes according to plan, China will have done something no other space-faring superpower has been able to do: land on the far side of the moon…In 2018, they will launch a pair of missions known collectively as Chang'e 4. It is the fourth mission in a series named after the Chinese moon goddess.
Torrential downpour leads to floods in multiple regions
Israel saw heavy rainfall Monday morning in the northern and central regions accompanied by thunder storms, with flood warnings in the communities of the Coastal Plain. The rain will be spreading to the Negev later Monday, with flood warnings in the streams of the Judea Desert, Dead Sea and Negev.
"Fake News': Half of all Americans believe the media make up anti-Trump stories
Nearly half of all Americans believe media outlets fabricate negative stories about President Trump, according to a new survey. Forty-four percent of respondents in the 2017 Poynter Media Trust Survey say the media invent "fake news" to make the president look bad.
France's secret tax authority for Jews only
…"The procedure is new and questionable, and discriminates against French Jews," Itay Bracha, a tax expert who represents French clients with tax authorities in Israel and France, told the Globes. "The measure is an extremely irregular and rare one in which a tax authority in a foreign country is setting up a special division to handle Jews, and recruiting an exceptionally large number of employees for it."
Jerusalem Muslims go nuts at Israeli plan to cut the glorifying of terrorism and hatred of Jews out of its school textbooks
Parents, religious leaders, and PA officials band together protesting Israel's proposed changes to the PA curriculum of incitement.
Russia demands that US forces leave ALL of Syria immediately – the American response 'HELL NO'
In a statement sure to raise tensions between Russia and the USA, Russian Foreign Minister Sergey Lavrov stated on Thursday that US forces must leave all of Syria.
Jedi religion much like others, rabbi concludes
There's a new religion arising in Western nations – Jediism – based on the "Star Wars" movies.
America: Home Of The Human Lab Rats – Why Prescription Medications Are Mostly Unsafe Chemical Experiments That Worsen Overall Health
…Currently, about 35 million people abuse opioids worldwide. Unintentional overdoses have quadrupled since 2000. Thanks to drugs like oxycodone (think of Percocet) and hydrocodone (think of Vicodin), the U.S. is the biggest consumer of deadly prescription painkillers.
New 'SofTouch' Abortions Kill Unborn Babies In Only Minutes
A device called SofTouch performs an abortion in minutes, virtually removing all the burdens of more conventional abortion methods.
A "Monster Of A Storm" Could Hit The East Coast Next Week
"This is likely going to be one monster of a storm later this week. Seeing ensemble members between 950-970mb with an ensemble mean of 982mb is absolutely impressive for a 5 day lead time."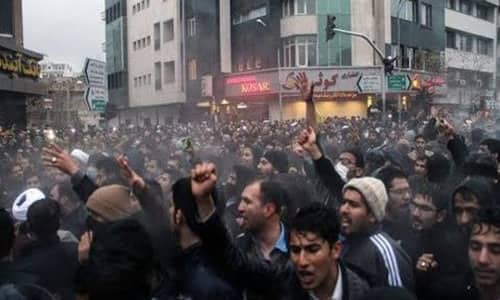 Thousands of protesters took to the streets this weekend in cities throughout Iran to demonstrate against the Islamic Republic's strained economy, corrupt regime and costly military expansion throughout the region, in what has been characterized as the country's largest wave of anti-government protests since the "Green Revolution" erupted in 2009 following a controversial presidential election.
Although experts believe it is too soon to tell how the renewed anti-regime protests will affect Israel, Meir Litvak, director of the Alliance Center for Iranian Studies at Tel Aviv University, told JNS that if the demonstrations continue to grow, Iran might be forced to divert attention and resources from fighting the Jewish state to domestic affairs.
"This is my hope," Litvak said.
Daniel Pipes, president of the Middle East Forum think tank, said that if the protests "lead to regime change, they will have immense implications for Israel, the Middle East, the Muslim world and beyond."
"The Islamic Republic of Iran has been the driving force for Islamism since it came to power in 1979, so its collapse will mark the acceleration of the Islamist decline that began in 2013," Pipes told JNS.
"For Israel, this means its most powerful enemy vanishes," he said. "I can hardly imagine better political news."
Domestic implications
Pipes noted that about "85 percent of the Iranian population feels estranged from the regime, leaving it hollow and vulnerable. If this round [of protests] is quashed, as happened in 2009, the [regime's] overthrow will be further delayed. But the counter-revolution is inevitable."
The new wave of popular protests in Iran began last Thursday with anti-regime demonstrations in the northeastern city of Mashhad, where 52 protesters were arrested. The demonstrations soon spread to other cities throughout the Islamic Republic, including the capital of Tehran.
In a rare display of anti-regime dissent, demonstrators in some parts of the country were overheard chanting slogans against Iran's Supreme Leader Ayatollah Ali Khamenei as well as the regime's elite and sternly loyal Islamic Revolutionary Guard Corps. Protestors reportedly chanted "death to the dictator" and "death to the Revolutionary Guards."
Some 80 people were detained Saturday in the city of Arak as the mass protests entered their third evening, spreading to more than 1,200 cities.
At least three protestors were shot dead by Revolutionary Guards Saturday night as the regime moved to crush the rallies. Demonstrators will "pay the price" and "such behavior will be smashed," warned Iranian Interior Minister Rahmani Fazli, while the Revolutionary Guards threatened to crush protests with an "iron fist."
The regime minimized the scale of the protests, with the state-affiliated Fars news agency reporting that 300 protesters had gathered in the western city of Kermanshah. Tehran's governor, Mohsen Hamedani, stated that fewer than 50 protesters had convened in the city's public square.
The Iranian state-controlled media also attempted to characterize the protests as being masterminded by American, British and Israeli intelligence, in what Tel Aviv University's Litvak described as "typical Iranian practice."
"This is partly motivated by genuine paranoia of the regime, which sees enemies lurking behind every corner, but [is] partly...an old practice of blaming foreign players for everything bad that happens to Iran and of course absolving the government from any responsibility," said Litvak. "By blaming the 'usual suspects,' they also seek to appeal to the genuine nationalist feeling of most Iranians."
"Hardly anyone believes this nonsense anymore," Pipes said regarding the regime's rhetoric.
What's different this time?
There are "several important differences" between the new wave of Iranian protests instigated last week and the Green Revolution of 2009, said Litvak.
"In 2009 the protests erupted when the people felt that the government had cheated them by rigging the presidential elections," he said. "The protests then lacked a clear economic agenda. This time, the agenda is clearly economic, [and related to] growing frustration over the lack of tangible improvement in the standard of living of the people following the 2015 nuclear agreement."
According to Litvak, another key difference with the new wave of Iranian protests is the way in which they have spread. The demonstrations are not "mainly confined to the big cities" like they were in 2009, but have appeared "all over the country" and in areas that had not participated in protests nearly a decade ago, he explained.
"My guess is that the economic agenda appeals more to these people" in small towns, said Litvak, who also assessed that social media has played a role in connecting smaller Iranian cities with other parts of the country.
"Iranian civilians are more aware of what is going on, and they feel that they are part of something bigger," he said.
American and Israeli response
Differing from former President Barack Obama's silence in response to the 2009 protests in Iran, President Donald Trump tweeted Saturday night that Iranian citizens are "fed up with [the] regime's corruption & its squandering of the nation's wealth to fund terrorism abroad," and that Iran's government "should respect their people's rights, including right to express themselves. The world is watching!"
Litvak said Obama was "completely silent in 2009, because he sought to negotiate with the Iranian government over the nuclear issue, and did not want to alienate them."
The former president was also likely concerned that an official U.S. statement might have been used by the Iranian regime to discredit protesters, "and he might have feared that statements in support of the protests might drive the U.S. to greater involvement," said Litvak, who also questioned the effectiveness of Trump's statements due to the American leader's unpopularity in Iran over his refusal to remove all U.S. sanctions against the Islamic Republic.
"Obama had his eye on the Iran deal that was finally signed six years later, so he kept quiet," said Middle East Forum's Pipes. "Trump feels a more populist hostility toward Tehran and is encouraging the protesters. This difference will grow dramatically in importance if the protests continue."
Although Israeli Prime Minister Benjamin Netanyahu remained silent on the anti-regime protests during his weekly cabinet meeting on Sunday, Israeli Public Security Minister Gilad Erdan tweeted Saturday night regarding the demonstrations that Iran "is wasting billions of dollars funding Hezbollah, Hamas, the Assad regime & terrorism throughout the world, rather than investing in the Iranian people."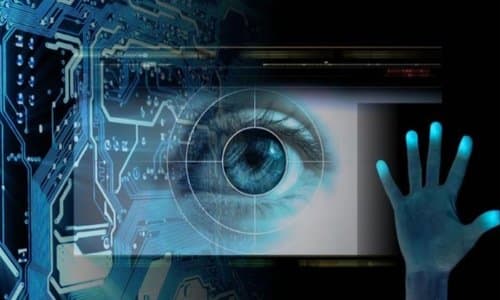 Russia is to start a biometric database for financial services starting next summer, the Central Bank of Russia said in a statement.
The system, although not mandatory, will extend access to banking by letting customers open accounts without having to visit a banking branch. This is all in an effort to "digitize" financial services. The regulator noted that data would only be stored with a person's consent.
However, what the biometric database will include is worrying to say the least.
The biometric database will incorporate images of faces, voice samples and, eventually, irises and fingerprints.
With constant hacks against corporations including credit agency Equifax here in the U.S., which was threatened in September to pay in Bitcoin or else, putting all of someone's physical identification in one place is a nightmarish scenario. Especially with the rise of using biometric data (fingerprints and facial recognition) to unlock cell phones.
Imagine someone hacks your bank biometric information - they now have your full identity and are free to access your phone and other services that use your fingerprint and face as if they were you. This enables blackmailing with access to all your private information, text, and pictures.
The biometric effort is being backed by Russian state-owned Rostelecom, and Sberbank PJSC who has been selected to run the database, Bloomberg reported.
Last month, PJSC acquired a 25% stake in a company called VisionLabs as a first step toward building a biometric platform to identify people through face, voice and retina recognition technologies.
Rostelecom's board chairman is Sergei Ivanov, a former KGB agent who was President Vladimir Putin's chief of staff until last year and is currently among those sanctioned by the U.S. for Russia's 2014 annexation of Crimea from Ukraine.
The law will take effect six months after it's passed. The database could also be expanded for use by microfinance organizations and government services, the central bank added.
Russia isn't the only country planning to implement a biometric database. China has also turned its nation into George Orwell's nightmare.
China's Ministry of Public Security, which oversees the database, has amassed biometric information for more than 40 million people it was reported in 2015. The Communist country has the world's biggest database of DNA information according to a report published by Human Rights Watch (HRW) just this year. For comparison, in the US, the FBI's national DNA index has 12.7 million offender profiles.
"Mass DNA collection by the powerful Chinese police absent effective privacy protections or an independent judicial system is a perfect storm for abuses," Sophie Richardson, China director at HRW said. "China is moving its Orwellian system to the genetic level."
A follow-up report published earlier this month by the human rights watchdog group revealed that there was even a program which has gathered biometric data--including fingerprints, iris scans, blood-type, and DNA--on millions of residents in six regions in Xinjiang in 2017 under the guise of a free public health program providing physical examinations.
That's not all. According to the organization, the Chinese government is even collecting "voice pattern" samples of individuals to establish a national voice biometric database.
The group stated authorities are collaborating with iFlytek, a Chinese company that produces 80 percent of all speech recognition technology in the country, to develop a pilot surveillance system that can automatically identify targeted voices in phone conversations.
"The Chinese government has been collecting the voice patterns of tens of thousands of people with little transparency about the program or laws regulating who can be targeted or how that information is going to be used," said Sophie Richardson, China director. "Authorities can easily misuse that data in a country with a long history of unchecked surveillance and retaliation against critics."
Here in the U.S. the DHS is planning a biometric facial recognition database for border checkpoints and to create the Homeland Advanced Recognition Technology (HART) to store 500 million people, including many US citizens' identities within its system.
HART will no doubt link into the FBI's NGI (Next Generation Identification System.) The FBI uses the system for a number of criminal cases a few are listed below.
As detailed on the FBI's website:
The Interstate Photo System contains 23 million front-facing photographs that can be used to identify suspects without human intervention.
The Repository for Individuals of Special Concern (RISC) allows agents in the field to rapidly identify detainees and criminal suspects by searching a repository of Wanted Persons, Sex Offenders Registry Subjects, Known or appropriately Suspected Terrorists, and other persons of special interest.
The Latents and National Palm Print System is an updated database of finger and palm prints that can be searched on a nationwide basis.
The Rap Back Service notifies agencies of the activity of individuals after "the initial processing and retention of criminal or civil transactions." The service can "notify agencies of subsequent activity for individuals enrolled in the service.
Including a more timely process of confirming the suitability of those individuals placed in positions of trust and notification to users of criminal activity for those individuals placed on probation or parole."
Iris Recognition is "poised to offer law enforcement a new tool to quickly and accurately determine identity."
Facebook has long used facial recognition software to identify its users that upload photographs and offers facial recognition as a method of verifying a user is who they say they are.
The Electronic Frontier Foundation is currently working with allied organizations to oppose mandatory national ID cards and biometric databases. According to EFF's website, there is an expanding list of countries that have introduced biometric ID databases including Argentina, Belgium, Colombia, Germany, Italy, Peru, and Spain.
That list will soon include Russia, the U.S., and other countries within the European Union. Privacy will cease to exist if we let it and will be a thing of the past. As Benjamin Franklin said, "Those who would give up essential Liberty, to purchase a little temporary Safety, deserve neither Liberty nor Safety."
THERE is but one answer to that question. No one can. The very angels veil their faces before the insufferable glory of his face.
"The firstborn sons of light
Desire in vain his depths to see;
They cannot reach the mystery,
The length, and breadth, and height.
Do not be surprised, then, if there should be matters in the Bible, in your own life, and in the Providential government of the world, which baffle your thought. Remember you are only a little child in an infant class, and it is not likely that you can comprehend the whole system of your instructor. God would cease to be God to us, if we by searching could find Him out.
But though we cannot find out God by the searching of the intellect, we may know Him by love. "He that loveth, knoweth God; for God is Love." There is a way of knowing God, which is hidden from the wise and prudent, and revealed to babes. Seek to be strengthened with might by his Spirit in the inner man. Let Christ dwell deep in your heart by faith. Take care to obey all his commandments, and then the Holy God will come into you, and abide. He will give you Himself, and you will know Him as a little child knows its parent, whom it cannot grasp with its mind, but loves and trusts and knows with its heart. We cannot find out God by searching, but we can by loving.
We can also find Him in the character and life of Jesus. He that hath seen Him hath seen the Father; why then ask to be shown the Father? "What is Thy name, O mystery of strength and beauty?" "Shiloh, Rest‑Giver," is the deep response.
But is It Ethical?
Jan 1st, 2018
CommentaryThe Radius Report


Categories: Warning
Four of us had been talking for over 90 minutes about some current ideas and methods commonly used by missionaries today. The discussion had been enlightening and definitely not a one-sided 'pile-on session'.
"Do Muslims need to identify with Jesus and His people (the Church) or are they free to continue to self-identify as 'Muslims' and continue to stay within the mosque?" "Is self-correction taught and modeled in scripture?" "Are those who believe that Bible studies should be taught by believers showing a lack of faith in the Holy Spirit by not entrusting the leading of a Bible study to a non-believer?" For many of God's people when first hearing of such methods and other practices being employed in foreign missions today, this question that that pastor posed is a common response: "Is it ethical that missionaries take support from local churches when employing methods that those churches would have qualms with?" The question is valid and the short answer is "no". But the reality is more complicated than that as I don't believe intentional deception is being done. Lack of awareness of, and submission to, biblical methods are much more the cause of this.
Do new missionaries intend to hide such methods from supporting churches? I'm sure that is rarely the case, but the upheaval of moving overseas into a ministry world they've never occupied causes them to be very open to 'new methods' that trainers assure them are having wonderful results.
Recently a method called 'Disciple Making Movements' (DMM) has been adopted by more and more by missionaries. It is currently the most common form of church planting (CP) training being given, and within some agencies, it is the only CP training being given. The stated goal of DMM is to see many people encounter the gospel, come to faith and multitudes of churches come into existence. This will hopefully lead to a church planting movement (CPM)....
The concern isn't regarding the goal. The concern is over the methods employed to see such rapidness happen. Lack of gospel clarity in such 'gospel presentations' commonly causes something other than the gospel of grace to be embraced. Clarity of communication is a value that DMM is extremely quiet on. In DMM new believers or even non-believers substitute Paul's method of preaching or teaching with 'facilitation'. DMM states that passive 'exposure' to scripture is all that is needed. DMM leaders assure us that "When people are simply exposed to the Scriptures, God will reveal the truth to them." Even in the face of Jesus', Peter's, Stephen's and Paul's examples in scripture, DMM advocates commonly see teaching, preaching and proclamation as outdated or 'western'. When Philip, in Acts 8, asks the god-fearing eunuch if he understands what he was reading, the eunuch's statement, "How can I unless someone explains this to me?" is perplexing. For the DMM worker, the eunuch should not have needed to ask that question.
The DMM/CPM model is not shy about the need to find 'new kinds of workers' that are not bogged down by the incarnational model of Jesus and Paul. Such approaches that caused missionaries for generations to learn the language and culture of the people at a deeply fluent level are seen as getting in the way of the quick spread of the gospel. Today the DMM/CPM workers are to be 'catalytic' facilitators finding 'key people'.... The missionary then works behind the scenes through these untrained or non-believing 'leaders'....New missionaries, due to their DMM training, are convinced that their presence as 'outsiders' is detrimental and that they MUST work through 'insiders' even if they can't follow the conversation.
DMM/CPM proponents realize that the 'churches' that are started via CPM methods tend not to last, whereas Proclamational type (NT model) churches which have strong biblical foundations, do tend to last. "Clearly, the CPM form of church is easier to start while the Proclamational form tends to stick around."...Birthing more and more 'doomed-to-fail-groups' faster and hoping that some will last seems the rationale. In the natural realm if any country in the world had an 80% infant mortality rate it would be mandatory to look at the health care system that is in place. The DMM model though seems to endorse a 'have more babies faster' mode.
"Is it ethical?" is a valid question, but truly there are no malicious intentions in any DMM/CPM practitioner I've ever met. The more pertinent question may be, "How did cross-cultural missions' methods get so far off track?" "How is it that so few churches know the realities of the methods that some of their missionaries are using?".... History tells us that even godly people can unintentionally promote a false gospel. Speed is good, but clarity is mandatory. An unclear gospel begets confusion at best but, more commonly, begets 'another gospel'. Apostles, prophets, pastors, and teachers are gifts to the church. Facilitators are not.
Methods that knowingly short-circuit healthy, maturing, biblically-grounded churches that will model and proclaim the life and message of Jesus to a watching community need to face the necessary critiques from sending churches.