_Disclaimer

CommentaryEditor


Categories: Warning
Please note, we do not endorse all of the material or all the sources on this page. Please read with discernment.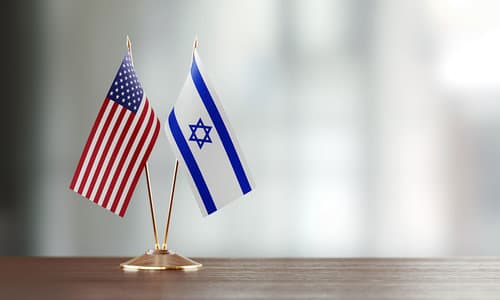 A great deal of ink has been spilled writing about the growing partisan divide in Washington, D.C. In fact, one of the few remaining bipartisan issues has been support for Israel. But even so, a recent Pew Research Center survey found that only 27 percent of Democrats sympathize with Israel over the situation regarding the Palestinians, compared to a whopping 79 percent of Republicans.
The dichotomy was on full display this week in reaction to the opening of the new U.S. embassy in Jerusalem and two days of consecutive violence in the Gaza Strip, which led to 62 Palestinian deaths and as many as 2,000 others wounded. A number of Democratic legislators blamed both the Trump administration and Israel for the violence.
The most critical among them was Sen. Bernie Sanders (I-Vt.), who is considered to be the de facto leader of the grassroots activist movement among elected liberals. Sanders, who is Jewish, was outspoken in his criticism of Israel's actions, strongly condemning the actions of the Israel Defense Forces to the tens of thousands of rioters massed at the Gaza border with Israel.
Sanders, along with 12 of his Democratic Senate colleagues, also sent a letter to U. S. Secretary of State Mike Pompeo urging the United States to "do more to alleviate the ongoing humanitarian crisis in the Gaza Strip."
"The political and security challenges in Gaza are formidable, but support for the basic human rights of its people must not be conditioned on progress on those fronts," said the letter signed by Sens. Dianne Feinstein (D-Calif.), Patrick Leahy (D-Vt.), Thomas Carper (D-Del.), Sherrod Brown (D-Ohio), Chris Van Hollen (D-Md.), Elizabeth Warren (D-Mass.), Martin Heinrich (D-N.M.), Jeff Merkley (D-Ore.), Tom Udall (D-N.M.), Sheldon Whitehouse (D-R.I.), Jack Reed (D-R.I.) and Edward Markey (D-Mass.).
The senators also called on the administration led by U.S. President Donald Trump to restore funding to the United Nations Relief and Works Agency for Palestinian Refugees, known more commonly as UNRWA.
Representing this growing divide, Senate Minority Leader Chuck Schumer (D-N.Y.) was one of the few Democrats to endorse the embassy move earlier in the week.
"I introduced legislation in 1995 that said we should move the embassy. Every country should have a right to choose its capital. There's been a tragic loss of life and violence and both sides should aim to stop the violence," Schumer, who is Jewish, said in a statement provided to JNS.
Group of 10 expresses 'deep concern'
Among the rest of the Democratic caucus in the Senate, reactions ranged from concern over the Gaza situation to full on condemnation of Israel's use of lethal force.
Sen. Elizabeth Warren (D-Mass.), who is up for re-election this year and rumored to run in the 2020 presidential elections, expressed strong concern over the escalating situation in Gaza, through stopped short of condemning Israel.
"I am deeply concerned about the escalating deaths and injuries in Gaza. Israel has a right to defend itself from violence by Hamas, but it must exercise restraint against Palestinian civilians and peaceful protesters," she said.
Similarly, Dianne Feinstein (D-Calif.), who like Schumer did vote for the 1995 Jerusalem Embassy Act, condemned the U.S. embassy move for fueling the violence, slammed the Trump administration for blocking a U.N. investigation into the Gaza deaths and also called for Israel to show restraint.
"While protests must remain peaceful, Israeli forces must exercise greater restraint in the use of live ammunition," said Feinstein, who is also Jewish. "President Trump's decision to move the U.S. embassy was a serious mistake that will reverberate throughout the region."
Meanwhile, in the House of Representative, a group of 10 Democrats, many who have received funds from J Street's political-action committee, expressed "deep concern" over the violence and loss of life at the Gaza border.
"As strong supporters of Israel and advocates for a two-state solution to the Israeli-Palestinian conflict, we respect Israel's right to defend itself. However, short of a threat to human life, we call on the Israeli Defense Forces to immediately stop using deadly force against unarmed protestors," said the group, which included John Yarmuth (D-Ky.), Jan Schakowsky (D-Ill.), David Price (D-N.C.), Lloyd Doggett (D-Texas), Earl Blumenauer (D-Ore.), Barbara Lee (D-Calif.), Steven Cohen (D-Tenn.), Peter Welch (D-Vt.) Gerry Connolly (D-Va.) and Alan Lowenthal (D-Calif.).
Among the emerging stars of the Democratic Party in the House, such Massachusetts Reps. Seth Moulton and Joe Kennedy, came no endorsement of the embassy move; however, neither criticized Israel's actions in Gaza.
"In going against the advice of national-security experts, President Trump has driven Israel and Palestine further apart, and made the world less safe," Moulton told JNS.
Moulton added that "dozens have lost their lives as a direct result of this decision, and the path to a two-state solution seems murky at best. The United States now has an obligation to work harder than ever to repair what is broken and bring willing partners to negotiate a lasting peace."
Kennedy's communications director Dan Black told JNS that "Congressman Kennedy urges Israel and Palestine to bring an end to the escalating violence along the Gaza border."
Yet Kennedy also later said in a statement, "While Israel has every right to defend her borders, the excessive use of lethal force--combined with abhorrent incitement and instigation by Hamas--has taken too many innocent lives. This must end."
The Massachusetts congressman continued, saying "neither is the United States blameless. Our embassy in Israel ultimately belongs in Jerusalem. But the Trump administration's hasty relocation was certain to spark anger, violence and unrest. Nonetheless, they barreled forward with no effort to mitigate this risk and no strategy to help facilitate the peace this region deserves."
Is an activist element turning against Israel?
As the 2018 midterm elections approach, many within the Democratic Party believe that they have a strong opportunity to take back control of the House and possibly the Senate. Driving much of this Democratic enthusiasm is an activist liberal base that has become strongly opposed to Trump and Republican control of Congress.
"Democrats are increasingly viewing Israel through the lens of American partisan politics, rather than judging Israel by an independent standard," Michael Koplow, director of the Israeli Policy Forum, told JNS.
Like the Republican Party faced with Tea Party activists several years ago, Democrats are increasingly vexed about certain grassroots leanings within its base. This was on display in congressional primaries across four states this week, when several very liberal candidates defeated party moderates, which some Democratic strategists worry may thwart their hopes of winning back the House in the November mid-term elections.
And, of course, they worry how this liberal element will affect support for Israel?
Koplow noted a marked swing within the Democratic Party, especially at the grassroots level, in recent years towards a more critical stance on Israel.
"There is no question that there is a shift within the Democratic Party, which can be observed both anecdotally and in polling data. I think it is largely being driven by Democratic voters who are responding not only to Israeli actions that they view as incompatible with liberal values, but also by the close embrace of President Trump by the Israeli government," said Koplow.
He noted that the main question is "whether this shift is a permanent one and how far it will go, and my hunch is that it is more a response to domestic politics here than an ideological shift on Israel writ large."
That shift was on display among Democrats during the 2016 Democratic presidential primary between Sanders and former Secretary of State Hillary Clinton. Sanders, who gained a strong following among young voters and party activists, inserted more pro-Palestinian language into the Democratic Party's platform ahead of its convention.
This language called for a Palestinian state with "independence, sovereignty and dignity." A plank also pushed by Sanders supporters calling for an "end to the occupation and illegal settlements" was only narrowly defeated by Clinton loyalists in a committee.
More recently, liberal movements such as Black Lives Matter and the Women's March, which have been embraced by some leading Democratic figures, such as Warren and Kennedy, have also been highly critical of Israel and Jewish groups.
Koplow countered that while these groups remain critical of the Jewish state, their main concerns center on domestic issues.
"I think that there are indeed grassroots Democrats who are far more critical of Israel than previous generations of Democratic activists, but for many of them, Israel is ancillary to more pressing concerns at home," said Koplow.
Amid the celebrations in Jerusalem this past week over the embassy opening, Republicans criticized Democrats for not making the trip to Jerusalem.
"I don't know why the Democrats will not be here, chose not to come. Every member of Congress had the option before them to come and be here. There was no way on earth we could have inaugurated this embassy without my being here to celebrate it. It's too important," said Sen. Ted Cruz (R-Texas) said on Monday from Jerusalem.
Similarly, Democrats were also absent from a celebration marking the Jewish state's 70th anniversary held at the Israeli embassy in Washington, D.C.
Let the Headlines Speak

Daily NewsFrom the Internet


Categories: Today's Headlines
Pirate attacks grow in South America and Caribbean:
Pirate attacks around South American and Caribbean waters are growing, and violence is increasingly used during robberies committed on vessels at anchor, a report showed on Wednesday. The Oceans Beyond Piracy (OBP) non-profit group recorded 71 incidents in Latin America and the Caribbean in 2017, a 163 percent increase over 2016.
FBI Agents Want Congress To Issue Them Subpoenas So They Can Reveal The Bureau's Dirt
"There are agents all over this country who love the bureau and are sickened by [James] Comey's behavior and [Andrew] McCabe and [Eric] Holder and [Loretta] Lynch and the thugs like [John] Brennan–who despise the fact that the bureau was used as a tool of political intelligence by the Obama administration thugs," former federal prosecutor Joe DiGenova told The Daily Caller Tuesday. "They are just waiting for a chance to come forward and testify."
MS-13 member named 'Animal' gets 40 years for killing 15-year-old
Last week's big question – whether it's OK to call people "animals" when they decapitate others for fun, rip out their hearts and rape and slaughter children – has been answered.
U.S. can't stop Security Council talks on protection force for Palestinians
US opposition hasn't stopped United Nations Security Council members from holding closed-door talks…about the possibility of sending a UN force to protect Palestinians in the West Bank, east Jerusalem and Gaza. A Monday meeting on a draft resolution for such a force submitted by Kuwait ended without any conclusions. The UNSC is expected to resume talks on the Kuwait draft during its closed-door session Wednesday…
Iran calls U.S. leaders cruel and disloyal, says armed forces 'prepared'
A senior Iranian military official branded US leaders disloyal and cruel on Wednesday and told parliament Tehran would not bow to Washington's pressure to limit its military activities. "Iranian armed forces are now, thanks to God, more prepared than ever and will not wait for the permission or approval of any power to develop defense capabilities," Major General Mohammad Bagheri was quoted as saying by the state news agency IRNA.
Syria says Iranian withdrawal not up for discussion
The withdrawal of Iranian forces is not up for discussion, the Syrian deputy foreign minister was quoted as saying on Wednesday, after Washington demanded they pull out of Syria's conflict. US Secretary of State Mike Pompeo has demanded Iran make sweeping changes — from dropping its nuclear program to leaving the Syrian war — or face severe economic sanctions.
Venezuela election: Maduro expels top US diplomat
Venezuela has expelled the senior US representative in the country amid an international backlash against Nicolás Maduro's re-election as president. Mr Maduro announced the expulsion of charge d'affaires Todd Robinson as his victory in Sunday's vote was being proclaimed officially. He accused Mr Robinson of conspiring against his socialist government.
Drought on tap to intensify over US Southwest
Rivers are drying up, popular mountain recreation spots are closing and water restrictions are in full swing as a persistent drought intensifies its grip on pockets of the American Southwest. Climatologists and other experts are scheduled Wednesday to provide an update on the situation in the Four Corners region — where Arizona, New Mexico, Colorado and Utah meet.
Landmark lawsuit claims Monsanto hid cancer danger of weedkiller for decades
At the age of 46, DeWayne Johnson is not ready to die. But with cancer spread through most of his body, doctors say he probably has just months to live. Now Johnson…hopes to survive long enough to make Monsanto take the blame for his fate. On 18 June, Johnson will become the first person to take the global seed and chemical company to trial on allegations that it has spent decades hiding the cancer-causing dangers of its popular Roundup herbicide products…
U.S. warns citizens in China after 'abnormal' sound injures consulate worker
An American citizen working at the U.S. consulate in the southern Chinese city of Guangzhou has reported suffering from "abnormal" sounds and pressure leading to a mild brain injury, the U.S. embassy said on Wednesday. The embassy, which issued a health alert to Americans living in China, said it could not link the case to health issues suffered by U.S. government staff in Cuba dating back to late 2016.
'The EU can go straight to hell'
Likud Minister responds to EU demands that Israel investigate use of force against Arab demonstrators in Haifa: 'Let them go to hell.'
Disagreements begin to emerge between Moscow, Tehran regarding Syria
Small cracks in ties between Iran and Russia regarding Syria emerged for the second day in a row on Tuesday, when Russian sources were quoted as rejecting the idea that Moscow would use its advanced anti-aircraft batteries in Syria against Israeli planes going after Iranian targets.
Caputo says Mueller team didn't seem to care about alleged informants in Trump campaign
"I gave this information to the House and Senate Intelligence Committees, and I gave this information to the Mueller team. They never reached out to the intermediary to check on it," he told Neil Cavuto Tuesday on "Your World." "They didn't even seem to be taking notes." "When we finally find out the truth about this, Director Clapper and the rest of them will be wearing some orange suits," Caputo said on Fox News' "The Ingraham Angle" Monday night, referring to former Director of National Intelligence James Clapper.
First Fruits' Ceremony Reenacted Overlooking Temple
…at the promenade in Armon Hanatziv overlooking the Temple Mount in Jerusalem, a group of Kohanim (Jewish men of the priestly caste descended from the Biblical figure Aaron) recreated the ritual of the first fruits as it was performed in the Temple.
Trump Mocks Dems: 'Pelosi Came Out in Favor of MS-13'
"Just the other day, Nancy Pelosi came out in favor of MS-13. That's the first time I've heard that," he said. "She wants them to be treated with respect, as do other Democrats. That's not going to be happening. We're not going to release violent criminals into our country."
Azerbaijani defense minister meets NATO generals
Azerbaijan's Defense Minister, Colonel General Zakir Hasanov on Wednesday met with Major General Odd Egil Pedersen, Chief of the NATO Staff Military Partnerships Directorate and Major General Erhan Uzun, Chief of the Staff of NATO Allied Land Command. Minister Hasanov noted that Azerbaijan attaches special importance to cooperation with NATO. He said that Azerbaijani military servicemen regularly participate in NATO-led programs, in particular, in the Resolute Support Mission in Afghanistan.
Canadian PM Justin Trudeau sides with Islam yet again and proves yet again he is no friend of Israel
While 33 ambassadors and dignitaries participated in the recent celebration of the US embassy's relocation from Tel Aviv to Jerusalem, one country was noticeably absent. Though considered by many to be one of Israel's strongest allies, Canada chose to boycott the dedication.
CATASTROPHIC DANGER: The first bee has officially been added to the endangered species list
It's official. As tragically revealing as the move might be, the rusty patched bumble bee has now joined the grizzly bear, gray wolf, northern spotted owl, and some 700 others on the endangered species list — the first bee ever to garner those protections in the continental United States.
PM Netanyahu outrages the Islamic world by promising that more country's embassies are on their way to Israel's Capital of Jerusalem
More embassies are set to open in Jerusalem, Prime Minister Binyamin Netanyahu said Monday. "I am now coming from a meeting with a great friend of Israel – the president of Paraguay," Netanyahu said at the start of the weekly Likud faction meeting.
Inuit Elders Are Warning Humanity: 'The Earth's Axis Has Shifted'
…The indigenous people of northern Canada and parts of Greenland and Alaska warn that devastating changes coming to the Earth's climate are a natural occurrence and not the result of man-made "climate change" or "global warming."
Candles in Thursday evening's 'Reclaim Jesus' White House March Destined to Sputter Out
A group of pious pastors are marching on the White House Thursday evening to "Reclaim Jesus from President Trump". They will rally with lighted candles on White House grounds claiming that "America First is heresy against Christ." But wait a minute, isn't it the job of sincere, ordained pastors to bring souls to Jesus, rather than to go about reclaiming them?
GLAAD Report: Hollywood Films Not Gay Enough
Gay advocacy group GLAAD slapped Hollywood with a failing grade on its annual report card for the lack of roles for gays and a dearth of gay storylines in films for 2017.
AI Computers Now Deciding Who Lives And Dies In US And UK Hospitals
Alex Jones breaks down how artificial intelligence computers are being installed into US and UK hospitals to help determine patients' illnesses and decide whether or not the hospital will treat them.
"It's Ridiculous" – Parents Furious As Australia Seeks To Ban Use Of "Boy" Or "Girl" In Books
…That is an example of the furious reaction from parents in Victoria, Australia where the local city council has announced plans to audit children's books and toys with a plan to ban them from kindergartens, schools and libraries if they don't meet strict gender guidelines.
Google Removes "Don't Be Evil" From Its Conduct As Employees Quit In Droves Over Project Maven
Google has removed the phrase "Don't be evil" from its Code of Conduct; this comes as at least 4,000 employees have expressed outrage over the company's decision to work with the Pentagon's Project Maven and amid a leaked video called the "Selfish Ledger" exposing internal Google dialogue to create a dystopia run by the big social giant.
White South African farmers claiming persecution at home seek refuge in Australia


A fitting illustration of the Christian life for the people of Corinth, famed for its architecture. We are all builders, whether we choose or not! We may be temple-builders! Each heart, each life, each character, may become a temple of the Holy Spirit.
Every act we do, every word we utter, the way in which we spend any moments of our time, is either a fragment of gold, silver, and precious stones, or of wood, hay, and stubble, built into the rising structure of the erection entrusted to our skill and pains. It does not so much matter what we do, but how we do it. Every time we perform any action with the best motives and spirit, we deposit a tiny grain of gold-dust; whenever, on the other hand, we do aught after a slovenly, superficial, and careless manner, we weave into the structure of character a material which will yield as inevitably in the hour of temptation as wood, hay, and stubble before flame.
We sometimes, at the end of the day, reviewing the past hours, bitterly lament that we have done nothing in the way of character-building. "There is nothing to show for this day," we say mentally to ourselves. Ah! but there is. Every moment has left its record on your heart. Every act has left you confirmed in a good habit or in a bad one. The soul-life has not halted for a second; one has been growing to moral health, or toward decrepitude, consumption, and decay. If not gold, then wood; if not silver, then hay; if not costly stones, then stubble.
We shall not be saved on account of our works. The only thing that can secure salvation is the being built into God's foundation, the Rock Christ Jesus. But we shall be rewarded according to the manner in which we have built up the structure.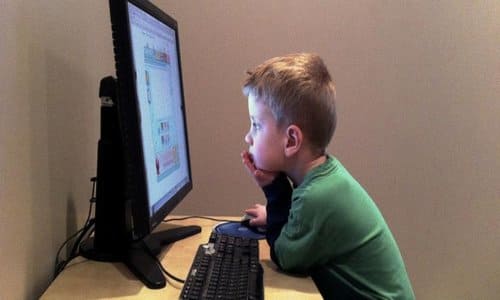 The increase of pornography use and addiction among adults is a growing concern around the world. Sadly, it is far worse for today's children who are growing up in a fully connected world. Porn is devastating an entire generation of young people.
According to ChildLine founder Dame Esther Rantzen, "Young people are turning to the internet to learn about sex and relationships. We know they are frequently stumbling across porn, often unintentionally, and they are telling us very clearly that this is having a damaging and upsetting effect on them."
How bad is the problem?
Many studies report that the average age of a child's first exposure to pornography is at 11 years old. But security technology company Bitdefender's research states that children under the age of 10 now comprise 22% of online porn viewing for youth under 18 years old. The under 10 years-old group now accounts for one in 10 visitors to porn video sites.
As licensed clinical social worker Donald P. Huerta explains, "Many kids I have seen in my private practice who are struggling with an addiction to pornography were initially exposed to it through a friend, by newspaper underwear or swimsuit ads, on an ad that popped up while searching the internet or by an accidental click on the internet while doing homework.
After the unintentional viewing and subsequently wrestling with guilt and shame, they secretively continued looking for the pictures or movies that held similar images and became more intentional in their searches for it."
Over a quarter (26%) of 13-to-17-years-old teenagers admit to viewing pornography at least once a week. And if you think the problem doesn't exist within the church, seventy percent of Christian youth pastors say they have had at least one teenager come to them in the last 12 months for help in dealing with pornography.
"Never before in the history of telecommunications media in the United States has so much indecent and obscene material been so easily accessible by so many minors in so many American homes with so few restrictions." -U.S. Department of Justice
Google Analytics data shows that pornography-related searches increase by 4,700% when children are out of school.
In view of such staggering statistics, how does porn harm children?
1. Viewing pornography affects their attitudes and values
Consider how easy it is for advertisers to influence our behavior to buy a product with just a short television commercial. Similarly, a very brief viewing of pornography can influence a child's attitudes about sex, women, and other values.
The American Bar Association reports, "Excessive media use, particularly where the content is violent, gender-stereotyped, and/or sexually explicit, skews children's world view, increases high-risk behaviors, and alters their capacity for successful and sustained human relationships."
Gail Dines, CEO of Culture Reframed, said, "If you're socializing a whole generation into porn sex, which is what we're doing because porn is the major form of sex education today, then what kinds of fathers, partners, lawyers, judges, policemen are they going to be when they've had their capacity for intimacy, connections and relationships hijacked by the porn culture?"
2. Porn interferes with their development and self-identity
There is a significant relationship between teens who use porn frequently and feelings of loneliness and major depression. They also have lower levels of self-esteem.
Pornography alters a child's normal personality development process related to their sexuality, their body, and sense of self.
"During certain critical periods of childhood, a child's brain is being programmed for sexual orientation", reports ProtectKids. "During this period, the mind appears to be developing a "hardwire" for what the person will be aroused by or attracted to.
Exposure to healthy sexual norms and attitudes during this critical period can result in the child developing a healthy sexual orientation.
In contrast, if there is exposure to pornography during this period, sexual deviance may become imprinted on the child's "hard drive" and become a permanent part of his or her sexual orientation. "
Children learn a considerable amount by imitating what they see other people do.
We have mirror neurons in our brain that help us to learn - when we learn to tie our shoe laces by watching someone else, that is those mirror neurons at work.
Neuroscientist, Dr William Struthers, who wrote Wired For Intimacy; How Pornography Hijacks the Male Brain, says, "These mirror neurons are involved when someone views pornography because what they view, they vicariously experience and learn from."
By viewing pornography, the child's brain is being programmed to what they are seeing which forms their understanding of sex and intimacy.
3. Children are not emotionally or physically able to handle pornography
When children view unfamiliar people in sex acts, it becomes an overwhelming and frightening experience that they cannot comprehend.
According to the Association for Natural Psychology, "Pornography, as well as exposure to sexual innuendo, in movies for pre-teens, can evoke emotions of worry and confusion. More often than not, children have no one, with the exception of equally confused peers, with whom to discuss what they've seen."
"Pornography, as something that children and teens do not necessarily understand, becomes overwhelming and confusing for most children and teens. This can surface in ways difficult for parents or teachers to decode, such as oppositional behavior, preoccupation with sex, and inability to concentrate.
"Exposure or over-exposure can also lead to some symptoms associated with depression and ADHD, symptoms associated with bipolar disorder, or suicidal ideation."
According to Dr. Ted Roberts, the host of the Conquer Series, the prefrontal cortex of the brain is where reasoning, decision making and judgement take place and isn't fully formed until the age of 25. This means children are being exposed to pornography long before they can comprehend the dangers associated with it or make judgments on what they are seeing.
4. Porn may cause children to act out sexually
Since children often imitate what they've seen, some studies show that pornography may lead them to act out sexually among smaller and more vulnerable children.
ProtectKids explains, "Over 66 percent of the males and 40 percent of the females reported wanting to try out some of the sexual behaviors they had witnessed. And among high schoolers, 31 percent of the males and 18 percent of the females admitted actually doing some of the things they had seen in the pornography within a few days after exposure."
Young people are also more likely to engage in 'sexting' photos or messages on their mobile phones, which can leave them exposed to cyber-bullying.
Studies have also shown that boys exposed to a large amount of pornography before the age of 14 tend to be more sexually active as adults. Additionally, new research has found a link between exposure to pornography and sexual violence.
The challenge is clear
Pornography presents a major harmful assault on today's young people. They will have to deal with the negative impacts porn has on them into adulthood unless we take action now to help them avoid a lifelong porn addiction.
Thankfully there is a growing movement of parents and teenagers who are fighting for this generation and helping them break free from pornography. Churches are beginning to run the Conquer Series not only for adults, but also for father-son groups.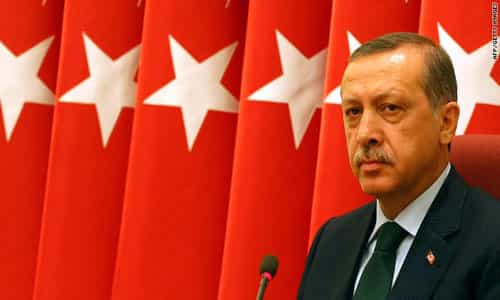 The new crisis with Israel initiated by Recep Tayyip Erdogan following President Trump's recognition of Jerusalem as the capital of Israel and the Gaza so called March of Return demonstrations, taken together with his decision to advance the presidential election, should be regarded as an integral part of his bid for regional hegemony.
Under his leadership, Turkey has become a major player in the Middle East. In order to further his vision, he is active virtually everywhere. This is a major departure from the policy of Mustafa Kemal Ataturk, the father of modern Turkey, who not only abolished the caliphate and separated religion from the state, but also turned his back on the Arab world, which he saw as a burden hampering his country's progress toward parity with the developed West.
Erdogan's new course is fraught with danger. Granted, it has given Turkey a welcome prominence on the world stage. But it has also embroiled the country in conflicts with many of its neighbors (Egypt, Iraq, Israel, Saudi Arabia and Syria), worsened already poor relations with Cyprus and triggered a confrontation with Russia. At one point, Ankara's only friend in the region was Qatar - another strong supporter of the Muslim Brotherhood.
Turkey's aggressive foreign policy was matched by boldness on the home front. The Justice and Development Party (AKP), an Islamic political group Erdogan founded with Abdullah Gul, has won the most votes in every national election since 2002, establishing a dominant position that allowed him to establish a presidential regime. The political opposition was neutralized after the failed military coup of 2016, which Erdogan used skillfully to consolidate his rule.
Yet this polarizing figure is also the same man who once pledged to pursue a "zero-problems" policy with Turkey's neighbors, in accordance with the neo-Ottoman vision propagated by Ahmet Davutoglu, for many years Erdogan's closest advisor before succeeding him as prime minister in 2014-2016. Turkey could assume a greater role in the world, Davutoglu believed, by using Muslim solidarity to regain its preeminent position in the former Ottoman lands of the Middle East. Islam would be the glue binding them together.
This program appealed to Erdogan, a devout Muslim. In 2004, he proclaimed his support for Hamas and, following its electoral success two years later, lavishly hosted Hamas leaders in Ankara, demonstrating for all to see a sympathy for the Muslim Brotherhood that would grow to the point that Turkey is considered today that organization's strongest base.
Perhaps to garner prestige in the Arab world and support for his endeavors in the region, then Prime Minister Erdogan worsened his country's traditionally good relations with Israel. In 2009, following Israel's "Cast Lead" operation in Gaza, he insulted Israeli President Shimon Peres at the World Economic Forum in Davos, calling him a murderer and walking out of the meeting. In 2010, he initiated or facilitated the Mavi Marmara flotilla to embarrass Israel and, following that incident, downgraded diplomatic relations. Previously excellent military contacts between the two countries came to an end, as did intelligence cooperation.
At the same time, Erdogan implemented a plan to neutralize the army and the courts, formerly the bulwarks of Turkish secularism. In this he had the misguided support of the European Union, which felt that the special powers granted to the army were detrimental to democracy and human rights, and thus constituted a major obstacle to the country's joining the EU. All army officers - including the chief of staff - who had regular contact with Israel were arrested and accused of plotting against the president.
In the early stages of the Syrian civil war, the Turkish authorities supported President Bashar al-Assad, but changed their view and called for his immediate ouster when they grasped that the stream of refugees endangered Turkey itself. Likewise, Erdogan's government did not immediately oppose Daesh, also known as Islamic State (ISIS), letting young Muslims transit through Turkey to join the terrorist organization and turning a blind eye to oil smuggling from Daesh-controlled territory.
Taking advantage of the chaos created by Daesh in Iraq, Turkey sent troops to the north of that country and set up a military base near Mosul. Because Erdogan then believed that good relations with the Iraqi Kurds would prevent them from siding with the Kurdish opposition in Turkey, part of their mission was to train both Kurdish peshmerga and Turkmen fighters. Ankara justified its incursion by the wish to protect the local population and the Turkish border. Strong protests by the Iraqi prime minister were to no avail.
When the government in Baghdad opened the battle to retake Mosul, Erdogan wanted Turkish forces to take part in the fighting. He pointed to Turkey's historical responsibility for the region - hinting that his country, as the heir of the Ottoman empire, held special rights. The United States joined Iraq in opposing the move, and this time he had to back down.
The situation in Egypt set off another crisis. Following the ouster of President Mohamed Morsi, a member of the Muslim Brotherhood, the Turkish government announced that diplomatic relations would be frozen until Morsi was freed and restored to office.
Meanwhile, Ankara was foiling attempts at reconciliation with Cyprus after the 1974 Turkish occupation of the northern part of the island. He also blocked efforts by the internationally recognized Cypriot government to develop offshore deposits of natural gas.
The downing of a Russian Su-24M fighter bomber in November 2015 (after it strayed into Turkish airspace for a few seconds) put a temporary end to this aggressive policy. President Vladimir Putin reacted swiftly, halting Russian tourism to Turkey and boycotting Turkish agricultural imports. Then, in Moscow, he hosted the leader of the pro-Kurd Turkish People's Democracy Party.
President Erdogan understood he had gone too far and decided to change tack. He apologized and made his peace with Russia, and even agreed to renew diplomatic relations with Israel.
However, "peace" with Russia came at a price. Turkey aligned itself with Moscow's policy in Syria: supporting the Assad regime, letting Iran entrench itself in the country and joining the fight against Daesh. In return, Erdogan was invited to the Astana summit, where Iran and Russia drew up the map of a new Syria to emerge after the civil war.
Ankara sees the Syrian Kurds as a direct security threat. Specifically, Turkey has targeted the People's Protection Units (YPG), the Syrian Kurdish militia set up with assistance from the PKK - against which the Turkish army is waging a bloody counter insurgency.
Assuming he was now free to advance his own objectives, Mr. Erdogan sent troops into northern Syria to fight the Kurdish autonomy and drive it beyond the Euphrates River (Operation Euphrates Shield August 2016 - March 2017). A second operation, code named Olive Branch, against the Kurds began in January. Erdogan sent his army to occupy the Afrin enclave in North West of Syria which borders with Turkey but in the same time increased the tension with the US who has been cooperating with the Kurds.
Lastly Erdogan severed his covert ties with Daesh and brought Turkey into the international coalition against that organization. In retaliation, the organization launched terrorist attacks that had a devastating impact on Turkey's tourist industry.
In 2016, President Erdogan fired his faithful ally, Prime Minister Davutoglu, after he opposed constitutional amendments instituting a presidential regime and denounced corruption scandals that allegedly involved Erdogan and his son. The constitutional amendments, approved by a slim majority in the referendum carried out according to the constitution, will let the president fulfill his long-term ambition of becoming the absolute ruler of his country.
Those amendments will confer Erdogan extensive powers. He will be both President and Prime Minister and will appoint the judges of the supreme court and the prosecutor general. The changes were to take effect in November 2019 after the next presidential election but recently Erdogan decided to advance the election for June 24 after having secured of the support of National Movement party for his candidacy to the presidency.
Perhaps this is the prelude to establishing a new Islamic Caliphate and bringing an end to Ataturk's revolution.
In the aftermath of the July 2016 coup, Erdogan eliminated all possible threats to his rule. This crackdown focused on his rival Fethullah Gulen, an Islamic philosopher who had established a dense network of schools, institutions and proteges that exerted great influence on Turkey's government, legal system and society.
Fearing for his safety, Gulen had chosen exile in the U.S. - but this did not shield him from accusations of having organized the coup. Turkey demanded his extradition; a demand rejected by the U.S. courts until proof of his involvement can be produced. Erdogan has responded by claiming that the U.S. was complicit in the so-called Gulenist plot.
Altogether, some 40,000 Turks were arrested for their alleged participation in the failed July coup, including more than 10,000 military personnel and thousands of judges, teachers and journalists. Most were subsequently released, but many lost their jobs. Others are still in custody and awaiting trial.
These repressive measures were calculated to instill fear and discourage people from joining opposition groups and demonstrations such as the Gezi Park protests in 2013, when secular Turks spontaneously organized a mass movement against the Erdogan government in the heart of Istanbul.
Meanwhile, the president has worked to whip up nationalist and anti-American sentiment. Students are encouraged to join uniformed paramilitary units and parade in the streets to demonstrate their fealty to the leader. The Turkish Religious Affairs Directorate is issuing directives explaining to young people the importance of martyrdom to defend a new and Islamic Turkey, while the creation of Islamic schools is encouraged. The government is also exhorting families to have three to five children.
The West has watched helplessly as a NATO ally starts to slide into what could become an Islamic dictatorship, flouting human rights and the EU's core standards of law and order. Then there is Turkey's rapprochement with Russia, which has become a serious issue for NATO.
Turkey is a major partner in NATO and one of the procurement group that is developing and manufacturing the Lockheed Martin F-35 fighter, of which it has ordered 116. Yet in December 2017, the Turkish government signed a contract to buy two S-400 air defense batteries from Russia, even though these missile systems are not compatible with NATO equipment.
Ankara has also taken to threatening the U.S., warning that when Turkish troops complete their takeover of Afrin in northern Syria, their next target will be Kurdish-held territory near Manbij, where American troops are training mostly Kurdish units that make up the backbone of the Syrian Democratic Forces (SDF). So far, the U.S. has only asked the Turkish authorities to show "moderation," but Washington has a tough decision to make. It must either withdraw from Syria, as President Donald Trump recently suggested, or risk a military confrontation with a NATO ally with the alliance's second largest army.
The EU is also in a quandary. It made a 6 billion-euro deal with Turkey to stop the flow of refugees from Syria, promising in return to restart talks on EU membership and waive entry visas for Turkish citizens. But the accession negotiations remain stalled and no EU country has shown readiness for a waiver that could allow millions of Turkish Muslims into Europe with no vetting whatsoever. President Erdogan has made threats against some EU member states, including Germany and the Netherlands, after they refused to allow the ruling AKP to hold campaign rallies on their territory. He even threatened lately France over President Macron's meeting with a SDF delegation and expressing his concern over the Afrin operation in the last Brussels summit on 24 March.
Erdogan seems to feel that he has been given free rein. That explains why his troops took Afrin, inflicting severe hardship on the Kurdish civilian population, which is largely made up of refugees. The Assad regime vigorously protested this invasion of Syrian territory and even sent reinforcements that proved no match for Turkish army and their allies in the so-called "Free Syrian Army."
Turkish troops have also set up observation points near Idlib, one of the "de-conflicting" zones established at the Astana summit. Erdogan has indicated that he wishes to take part in the attack on this largest remaining bastion of anti-Assad rebels that is being prepared by pro-Assad forces and their allies Russia and Iran.
Resumption of diplomatic ties with Israel has not cooled Turkey's support for Hamas. When Qatar expelled the movement's leaders in 2017 under pressure from Saudi Arabia and the Gulf states, they quickly found refuge in Turkey, where they continued to plan terror attacks against Israel. Ankara still sees itself a close ally of Qatar. In accordance with a 2014 treaty, Turkey set up a military base in the country and reinforced its small contingent in a show of solidarity after Saudi Arabia, the Gulf States and Egypt imposed an embargo on the emirate.
On the surface, relations between Ankara and Tehran are good; they are joint sponsors of the Astana process and have exchanged visits of their top military leadership last year. Nevertheless, Turkey is closely monitoring Iranian penetration into Iraqi Kurdistan and its efforts to set up a safe route for its militias through Syria and into Lebanon - skirting the Turkish border. Shia Iran and Sunni Turkey have conflicting interests and are both striving for regional hegemony.
Of late Turkey is extending its reach to the Red Sea. A military base was built in Somalia to train Somali soldiers according to an agreement signed in October 2017. Two months later, Sudanese President Umar al-Bashir granted Turkey an indefinite lease of the strategic island of Suakin in the Red Sea, midway between the Suez Canal and the Bab el-Mandeb strait and a departure point for ferries to Jedda in Saudi Arabia.
Suakin was once the seat of an Ottoman governor and the Turks are allegedly interested in restoring historical buildings of that era - and perhaps establishing a naval base as well. A direct Turkish presence in the Horn of Africa is perceived as a threat by Egypt and Saudi Arabia, with whom the Erdogan government is feuding. The Sudan treaty also indirectly strengthens Ethiopia in its dispute with Egypt over the Nile dam project.
Potential for escalation
Saudi Crown Prince Mohammed bin Salman has gone as far as to say that Turkey is part of a "triangle of evil" with Iran and jihadi terror movements, and he accused Erdogan of trying to revive the caliphate. Some of these views appear to have been shared by members of the Trump administration, including former National Security Advisor H.R. McMaster, who said in December 2017 that Turkey and Qatar are "sponsors of radical ideology."
Regarding relations with Israel it's believed that they will be marked by periodical crises. Erdogan will continue to vilify Israel in order to enhance his image among the Arabs as a great Muslim leader in his unrelenting march to the caliphate. Relations will probably not be severed because it might hurt the Turkish economy whose success is vital to the advancement of Erdogan's ambitions.
To sum up: the potential for escalation is there. The Arab world will never countenance a renewed Turkish hegemony in the Middle East. Washington, deeply worried by the aggressive policy of a fellow NATO country against the Kurds - American allies - along with Turkey's ties to Russia and Iran, is still looking for a suitable path of action. Moscow is unhappy with Ankara's growing involvement in Syria, which puts it at loggerheads with the Assad regime and will make resolution of the civil war more difficult.
There could be a long and costly military operation between the Turkish army and Syrian and Kurdish troops. Saudi Arabia and Egypt are looking for ways to dislodge Turkey from its new Red Sea strongholds. Finally, President Erdogan's activism and military gambles might begin to erode his public support at home, despite his apparent overwhelming popularity.