_Disclaimer

CommentaryEditor


Categories: Warning
Please note, we do not endorse all of the material or all the sources on this page. Please read with discernment.
It was a merciful warning to the rest of humanity
The lesson of the Flood had well-nigh faded from the memory of man; and, heedless of all restraint, the human family had made terrible advances in the course of open shameless vice -- so much so that there seemed an imminent danger of men repeating the abominable crimes that had opened the sluices of the Deluge. It was surely, therefore, wise and merciful to set up a warning, which told its own terrible story, and reminded transgressors that there were limits beyond which the Judge of all the earth would not permit them to go.
It is true that the visitation, if it temporarily alarmed the nations of the immediate neighborhood, did not prevent them from reaching a similar excess of immorality some centuries later, or from incurring at the edge of Joshua's sword the doom which heaven's fire had executed on their neighbors in the Jordan plain. Still, God's warnings have a merciful intention, even where they are unheeded; and this Sodom catastrophe has been well said to belong to that class of terrors in which a wise man will trace "the loving-kindness of the Lord."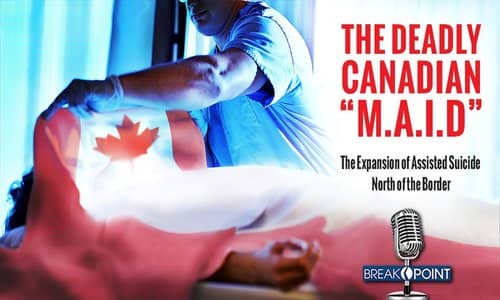 How is it that a nation known for its politeness has become so committed to killing its most vulnerable citizens?
In a horrifying scene from "The Man in the High Castle," Amazon Prime's sci-fi dystopian series where the Nazis won World War II and control more than half of North America, the son of a high-ranking Nazi officials discovers he has an incurable genetic disorder. Committed to the party and the cause, he turns himself in to the party's death doctors and saves the Reich from having to care for him.
His parents are devastated, but the public hails him as a hero. Sadly, the scenario is not as sci-fi as we might like to believe.
In 2016, Canada legalized "Medical Assistance in Dying also known as MAID. The terminology is, of course, a euphemism for euthanasia. To be eligible for MAID, persons must be at least 18-years-old and have a "grievous and irremediable" condition.
Like all such death-devoted legislation, terms like "grievous and irremediable" are moving targets. Descriptions used in the law include expressions like "serious and incurable," "irreversible decline," and suffering--both "physical and psychological"--that a person finds "intolerable."
Of course, nearly all of these words are subjective: What's "intolerable" to one person may not be to another. If Netherlands and Belgium are any indication, we can be sure that eligibility for MAID will, like gas, expand to fill whatever space is available.
Two recent stories illustrate why our fears are grounded in reality. The first story involves people with Alzheimer's and other forms of dementia. As of now, MAID "is not available to children or people with mental illnesses" and clarifies that anyone seeking to die by doctor's hands "must confirm their wish to proceed at the time of the assisted death."
One Ontario man in the early stages of Alzheimer's wants the law changed to permit an "advanced directive," since he will be unable to comply with the law's confirmation requirements later on.
The Alzheimer Society of Canada offered an obvious objection: "How will you protect [people with Alzheimer's]? ... to make sure that [they're] not vulnerable to decision-makers?" After all, it's possible that "someone could be transformed by dementia and become someone new--with a greater tolerance for incapacity and a different definition of a meaningful life."
The man from Ontario replied, "I have dementia. I'm still a Canadian citizen. I have full rights. I want those rights." And he's willing to sue to "protect" those rights. Since the right to MAID is, in large measure, a creation of the Supreme Court of Canada, I wouldn't bet against him.
The second story concerns an article in "The Journal of Medical Ethics," written by three Canadian doctors, which makes the case for extending MAID to minors. Children.
As Wesley J. Smith notes in National Review, the goal of these doctors is to "normalize" euthanizing children and "reduce the stigma" by calling the killing "a procedure." Accordingly, the authors emphasized the need to hide the identities of those killing children from the public. And, they argued against requiring parental permission--or even parental notification if it were against the child's wishes.
This is right out of "The Man in the High Castle."
As Smith asks, "Can you imagine visiting your sick child, only to learn that hospital doctors killed her because she asked to die and wanted you kept in the dark? The rage and agony would be unimaginable."
The rage and agony might be unimaginable, but the scenario isn't. It represents the logic and worldview that makes euthanasia possible: the belief that some lives are more worthy of life than others.
Once you accept that principle, people will eventually forget why they were originally repulsed by the idea of killing children and those with a disability. And when they arrive at the hospital only to find their loved one's room empty, they'll tell themselves, "Oh, well. He had his rights."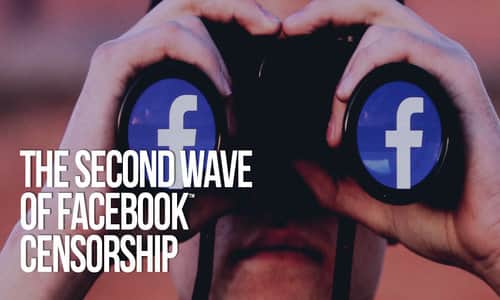 The digital nanny state strikes again... just in time for midterms. Facebook has removed 559 pages and 251 accounts they claim have been spreading misinformation and spam.
Several of the pages however - some with millions of followers, were conservatives who had spent years cultivating their followings and their "misinformation" would be seen by many as views that don't line up with the mainstream media's message.
Prophecy News Watch now finds itself one of those banished Facebook pages after establishing a loyal following of 400,000 likes. While our path to banishment was a little different than the current purge of conservative sites, we have found it more than coincidental that our case appeal to Facebook for reestablishing ownership of our site after a hack attack was denied at the same time several large alternative sites were being shut down with no warning:
Facebook has unpublished our page
After 5 years of building fans Facebook has officially unpublished our page (3.1 million fans) so we can't post on it anymore. This is truly an outrage and we are devastated. We will do everything we can to recover our page and fight back.
-- Free Thought Project (@TFTPROJECT) October 11, 2018
I've been memory holed from FaceBook! 350k followers poof gone! There is a dangerous precedent being set here where the big tech companies have appointed themselves as the gate keepers of political thought and opinion! Retweet this if you care about free-speech!
-- Dan Dicks (@DanDicks Press For Truth) October 11, 2018
Our @facebook page with over 2.1 million followers has been unpublished, along with over 800 other pages and accounts. The purge of alt-media is upon us.
-- Anti-Media (@AntiMedia) October 11, 2018
Facebook claims that "domestic actors" have been creating "fake pages and accounts to attract people with shocking political news," reports Bloomberg.
"The people behind the activity also post the same clickbait posts in dozens of Facebook Groups, often hundreds of times in a short period, to drum up traffic for their websites," Facebook said in a Thursday blog post. "And they often use their fake accounts to generate fake likes and shares. This artificially inflates engagement for their inauthentic pages and the posts they share, misleading people about their popularity and improving their ranking in news feed."
Some pages Facebook removed had large followings of real and fake accounts. Nation in Distress, a conservative meme page, was followed by more than 3 million people, according to the Internet Archive, which stores historical versions of websites and other online content. –Bloomberg
The midterm election is being used as an excuse to purge social media accounts and thus reduce traffic to websites on the target list.
First it was alt-right figures like Milo Yiannopoulos and Mike Cernovich who had their accounts pulled for behavior that is an everyday occurrence by others on social media.
Then Alex Jones was taken down. This was a landmark event that served notice on other websites diverging from the establishment narrative and spreading dangerous "alternative facts."
Now the effort has moved on the the next level of targets, those with moderate to high social media traffic and successful websites with growing viewership. Not millions like Jones, but a couple hundred thousand all the way down to tens of thousands.
Numbers are now way down for sites that are banished or shadow banned (algorithms purposely send traffic elsewhere so you essentially don't exist) from the corporate social media kingdom. Traffic is drying up and thus support.
This is precisely what the establishment and its political class have in mind. It has nothing to do with "inauthentic" content as they claim. It is a concerted effort to wipe out for good entire segments of the alternative media.
If Democrats take control of Congress next month, watch out. They will make it impossible for anyone holding alternative views to be heard.
Google, Facebook, Twitter, and others are building an algorithmic filter. This slow boil censorship will eventually make it so entire segments of the population will be silenced on political issues during federal elections and most won't even know it.
If successful in November, it will be further implemented after the election.
The European model (not based on constitutional liberties) will be adopted. This is a collectivist arrangement where certain groups are protected by the government while individuals are singled out and prosecuted for criticizing the arrangement on social media.
Somewhere down the line many of us can expect to be barred access to the Internet if we appear on a government list similar to the no-fly list. This will be easy to implement. Pass a law forbidding ISPs from selling service to Americans espousing political ideas considered racist, homophobic, misogynistic, transphobic, etc., by the government.
In the current political climate, it's easy to fall into one of these categories. Others will be memory holed simply due to their political philosophy, most notably conservatives and libertarians.
The internet as we know it is changing rapidly and if we don't stand up to this censorship it will soon be too late when you discover your voice is silenced as well.
Let the Headlines Speak

Daily NewsFrom the Internet


Categories: Today's Headlines
President Trump: Climate Change is NOT Manmade, Scientists Have Political Agenda
Speaking during an interview on CBS's 60 Minutes, the president also accused the scientists behind the data, that suggests Global Warming is manmade, of having a "political agenda." Trump also clarified his stance on Climate Change – as his critics often accuse him of denying its existence – saying that he doesn't believe it is a hoax; the Earth's temperature rises and falls naturally but not due to manmade causes.
Facebook, Twitter, Google, Etc. are Subversive to American Government
Facebook, Twitter, YouTube, Google and other big tech companies are subversive to American government; and what they are advocating is completely illegal in this country? Facebook sells itself as an American online social networking service company. Apparently, it is only for those who are willing to socialize in pushing the same illegal propaganda. For example, they advance homosexuality and sodomy (Jude 1:7). For those who have not taken the time to peruse the United States Constitution and its enumerated laws you may want to do so, that is if you would like to remain a free people (2 Corinthians 3:17). In every state in our Union, homosexuality and sodomy is a felony.
U.S. government begins hunt for military molecules
"The ultimate goal of AMD is to speed the time to design, validate, and optimize new molecules with defined properties from several years to a few months, or even several weeks," explained Anne Fischer, a manager in the agency's Defense Sciences Office. "We aim to develop the AI tools, models and experimental systems to enable autonomous design of molecules to quickly meet DoD needs."
North, South Korea agree to reconnect roads, rail amid U.S. concern over easing sanctions
North and South Korea agreed on Monday to begin reconnecting rail and road links, another step in an improving relationship that has raised U.S. concern about the possible undermining of its bid to press the North to give up its nuclear program.
Congo Ebola Outbreak Nears 'Tipping Point' As Death Toll Hits 125
An Ebola outbreak in the Democratic Republic of Congo is threatening to spiral out of control as overstretched health workers contend with armed rebels and a distrustful local population. Authorities have recorded 200 total cases and 125 deaths since the outbreak began Aug. 1 in the northeastern part of the country, according to World Health Organization figures released Friday.
FBI Has Evidence That 'Directly Refutes' Premise Of Trump-Russia Probe, GOP Rep Says
Texas Rep. John Ratcliffe provided Sunday the clearest picture to date of what the FBI allegedly withheld from the surveillance court. what happened here was Department of Justice and FBI officials in the Obama administration in October of 2016 only presented to the court the evidence that made the government's case to get a warrant to spy on a Trump campaign associate,"…
President Trump says Defense Secretary Mattis is 'sort of a Democrat' and 'may leave'
"He may leave," Trump said of Defense Secretary Jim Mattis, according to an interview excerpt released by CBS News. "I mean, at some point, everybody leaves. Everybody. People leave. That's Washington." But, Trump added, "it could be" that Mattis is leaving.
Hillary Clinton says husband's affair was not an abuse of power
Hillary Clinton vehemently denied in an interview Sunday that her husband's extramarital affair with then-White House intern Monica Lewinsky was an abuse of power and added that former President Bill Clinton was right not to resign amid a scandal that led to his impeachment on perjury and obstruction charges.
Pastor Brunson Prays For President Trump in the Oval Office
Following his incarceration in a Turkish jail on exaggerated political conspiracy charges, Pastor Andrew Brunson returned to the United States. President Trump welcomed the pastor in the Oval Office in the full glare of global media. There was time, however, for Pastor Brunson to pray for the president. (video)
Brooklyn Witches to Hex Brett Kavanaugh
In what is becoming a regular political expression of the left-wing, an occult bookstore in Brooklyn is organizing a gathering to hex newly appointed Supreme Court Justice Brett Kavanaugh.
Israeli Scientists Say Public Genealogy Databases Can Be Used to Identify Everybody
Consumer genomics databases have reached the scale of millions of individuals, say the authors of the report, noting that recently, law enforcement authorities have exploited some of these databases to identify suspects via distant familial relatives. "Using genomic data of 1.28 million individuals tested with consumer genomics, we investigated the power of this technique. We project that about 60% of the searches for individuals of European-descent will result in a third cousin or closer match, which can allow their identification using demographic identifiers," the report states.
Judicial Watch Uncovers More Classified Material on Hillary Clinton's Unsecure Email System
Judicial Watch announced today that it received 288 pages of newly uncovered emails of former Secretary of State Hillary Clinton that were transmitted over her unsecure, non-"state.gov" email system, three of which contain classified information. Judicial Watch obtained the documents in response to a Freedom of Information Act (FOIA. These new classified and other emails appear to be among those that Clinton had attempted to delete or had otherwise failed to disclose.
Yoav Gallant advocates long-term cease-fire with Hamas
Construction Minister and former IDF Southern Commander Yoav Gallant called on Monday for continuing to try to reach a long-term cease-fire deal with Hamas before jumping to war, as some other politicians seem to be pushing for. Speaking from the Maariv Conference in Jerusalem, Gallant attacked those calling for going to war as persons who lack experience and do not really understand war or the limits of IDF power.
Bennett calls to intensify military response to attacks from Gaza
Bayit Yehudi leader and Education Minister Naftali Bennett said on Monday that Israel should respond to ongoing attacks from Gaza more aggressively and kill any terrorist who infiltrates Israel. Bennett's comments come amid a significant escalation in tensions between Israel and Gaza due to ongoing attacks of various kinds from terrorists in the coastal enclave.
Yang Kaili: China live-streamer detained for 'insulting' national anthem
A Chinese live-streaming celebrity has been detained for five days for "insulting" the country's national anthem. Yang Kaili, a 20-year-old with tens of millions of followers, had appeared on camera singing the anthem while flailing her arms around. The live-streaming platform, Huya, had earlier taken down her video and banned her channel.
France weather: Red alert as flash floods kill six in south-west
At least six people have been killed by flash floods in the Aude region of south-western France. Local authorities say several months' worth of rain fell in just a few hours overnight, leaving roads blocked in some areas. One woman was swept away by the River Aude, local broadcaster BFMTV reports.
Yemen could be 'worst famine in 100 years'
The United Nations is warning that 13 million people in Yemen are facing starvation. It's calling on the military coalition, led by Saudi Arabia, to halt air strikes which are killing civilians, and contributing to what the UN says could become "the worst famine in the world in 100 years".
Exclusive: Vietnam cyber law set for tough enforcement despite Google, Facebook pleas
Vietnam is preparing to strictly enforce a new cybersecurity law requiring global technology companies to set up local offices and store data locally despite pleas from Facebook, Google and other firms, a government document showed. Vietnamese lawmakers approved the new law in June overriding strong objections from the business community, rights groups and Western governments including the United States…
Deepfake Videos Are Ruining Lives. Is Democracy Next?
Seeing isn't believing anymore. Deep-learning computer applications can now generate fake video and audio recordings that look strikingly real. In a recent video published by researchers…an actor sits in front of a camera moving his face. The computer then generates the same expressions in real time on an existing video of Barack Obama. When the actor shakes his head, the former president shakes his head as well. When he speaks, Mr. Obama speaks as well.
Israel-Syria border crossing reopened after 4 years
The Israel-Syria Quneitra border crossing in the Golan Heights was reopened on Monday morning, four years after it was closed because of the civil war raging in the country. The crossing, which was mostly used by the Druze population in the Golan Heights, was opened to UN observers only. The UN observers had left the Quneitra crossing in 2014 for the first time since deploying there in 1974 to monitor a cease-fire and a demilitarized zone.
North, South Korea agree to reconnect roads, rail amid U.S. concern over easing sanctions
North and South Korea agreed on Monday to begin reconnecting rail and road links, another step in an improving relationship that has raised U.S. concern about the possible undermining of its bid to press the North to give up its nuclear program. The agreement on transport links came during talks in the border village of Panmunjom aimed at following up on the third summit this year between South Korea's President Moon Jae-in and North Korean leader Kim Jong Un, last month.
Honduran migrant group grows, heading for United States
A growing group of more than 1,500 Honduran migrants headed for the United States moved toward the Guatemalan border on Sunday, witnesses and organizers said. The migrants, who included families of adults and children, and women carrying babies, began a march on Saturday from the violent northern city of San Pedro Sula, days after U.S. Vice President Mike Pence called on Central America to stop mass migration.
Macron popularity plummets at home as he pushes globalism on world stage
French President Emmanuel Macron has presented himself as the international leader defending multilateralism and globalism against the rising forces of nationalism — but at home he is facing a bleaker political outlook and plummeting poll numbers.
Twitter Is Being Formally Investigated Following a GDPR Complaint
Twitter is being investigated by Irish privacy authorities over its refusal to give a user information about how it tracks him when he clicks on links in tweets.
Portugal issues red alert for rare Atlantic hurricane
Hurricane Leslie has left 27 people injured in Portugal, as high winds and rain brought down trees and cut power. It is one of the most powerful storms ever to hit the Iberian peninsula.
Over 17 Inches of Snow Fell in North Dakota and It's Only October
Over 17 inches of snow fell in parts of eastern North Dakota – the area's first significant snowfall of the season – when snowstorm swept through the area this week.
New York City Legalizes 'Third' Gender 'X' on Birth Certificates, Mayor Signs Bill
As of Jan. 1, 2019, the "third" gender, designated as "X" instead of "M" or "F," will be an officially recognized option for birth certificates in the largest city in the United States.
With new donations, Adelsons close to $100 million for Republicans
Casino mogul and Jewish megadonor Sheldon Adelson and his wife, Miriam, have poured at least $25 million more into Republican super PACs to ensure Republican control of the House and Senate after the midterm elections.
Snow warnings issued across eight states as the Rockies brace for record-cold
Winter weather is creeping in early this year as snow storm advisories are issued across eight states. Snow continues to fall in parts of the Rocky Mountains, blanketing Colorado, western Kansas and northern New Mexico reaching up to 12 inches in some areas.
Christian cross destroyed on Greek island because it might offend Muslim invaders
Locals reacted with anger after a Holy Cross was destroyed by unknown vandals earlier in the week on the Greek island of Lesvos.
Switzerland votes overwhelmingly to jail citizens for 'homophobia,' 'transphobia'
By an almost two-to-one vote met with ringing approval by pro-LGBT groups, the National Council of Switzerland voted this month on a measure to criminalize "homophobia" and "discrimination."
Trump's Last Stand Against the Communist Take Over of America
In many ways, America is a great nation. America is an amazingly resilient nation. The attempted take down of the United States was formerly announced with the assassination of American president, John Kennedy. For 55 years, the subversive communist influences in America have been engaged in a covert operation to turn America into a communist nation. America still has fight left within her. It has proven to be a difficult nation to kill, despite the best efforts of the globalists.
Walmart's Creepy Shopping Carts Invade Your Privacy
Walmart is getting new shopping carts. They are creepy beyond belief. You will not believe what these shopping carts can do.
Rouhani: Trump's is the most 'spiteful' US administration ever to Iranians
Iran's president on Sunday accused the Trump administration of being the most "spiteful" in its position on Tehran, in the history of American leadership.
Hurricane Michael: Death Toll Rises To 18; More Than 1,000 Still Reported Missing
At least 18 people have died, and more than 1,500 are informally missing as a result of Hurricane Michael, which made landfall in the Florida panhandle on Wednesday as a Category 4 storm, carrying sustained winds of 155 mph.
Even the CDC has admitted that flu vaccines don't work
Vaccines are truly one of modern medicine's biggest farces. The flu vaccine is one of the best examples of this. After all, if the vaccine really worked the way it was supposed to, why would you need to be vaccinated every year? Well, as Mike Adams reports in a Natural News article, the CDC says, "Vaccines wear off."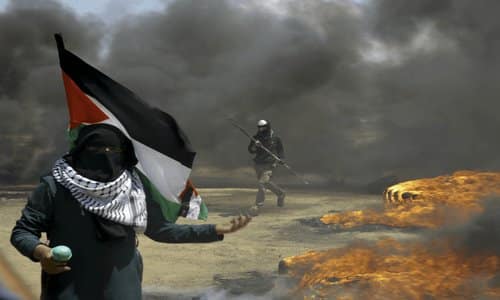 Friday was particularly violent on the border of the Gaza Strip. Around 15,000 people participated in demonstrations in which seven Palestinians were killed and 250 wounded. An especially severe incident occurred in the vicinity of Bureij in central Gaza.
Hamas leader Ismail Haniyeh made a surprise appearance at one of the demonstrations, fanning the flames further.
Hamas announced the next day that it was responding to violent incidents on the Gaza border, stating "the Palestinian people have a strategic arsenal of unending heroism and fighting ability, which is making the Occupation's attempt to conquer it impossible."
The announcement continued: "The great struggle at the Gaza border expresses real progress in standing against the enemy at point-blank range."
From an IDF investigation, it emerged that Palestinians detonated a large explosive device on the border fence. The explosives blew a large hole in the fence, through which around 20 terrorists infiltrated into Israel under the cover of a dense cloud of smoke created by burning tires.
An IDF force fired at them to push them back. Most of them turned back into Gaza, but three of them continued to move on toward a military outpost, where they were shot and killed.
It appears that this was an attempt to test the IDF's reaction to see if a deadly attack or kidnapping of soldiers on the Gaza border could be carried out to change the balance of the conflict, giving Hamas the upper hand. After abducting soldiers, the Palestinians would demand the complete removal of the embargo on the Gaza Strip.
The violent events at the Gaza border are no surprise. Anyone who believed that the diplomatic-security measure of allowing Qatari industrial fuel into the Gaza Strip to increasing the electricity supply would calm the situation was much mistaken. Appetite increases with food, and Hamas did not launch its "March of Return" war of attrition against Israel on March 30 just to be satisfied with the minor step of increasing the supply of electricity to the Gaza Strip.
Hamas interpreted the entrance of Qatari industrial fuel to Gaza as the beginning of Israel's capitulation. But six months of ineffective demonstrations have not achieved anything connected with easing the embargo. Therefore, Hamas has decided to increase military pressure on Israel.
The ultimate goal of Hamas has not changed. It is the complete removal of the Israeli embargo, and until this is achieved the violent demonstrations at the border fence will continue.
Defense Minister Avigdor Lieberman announced the halt of industrial fuel supplies into Gaza in response to the violence at the border on the weekend. This step follows a restriction on the fishing zones permitted to Gaza fishermen, but these measures will not put a stop to Hamas's strategic decision to continue the demonstrations.
An attempt to gain bargaining chips
Over the past few weeks, Hamas has intensified the violence on the border after the failure of talks with Egyptian intelligence services in Cairo about reconciliation and calm and after the refusal of P.A. leader Mahmoud Abbas to remove the sanctions that he imposed on the Gaza Strip.
The number of participants in the demonstrations has risen to 20,000 people. Extensive use has been made of lethal tactics such as throwing explosive charges and grenades at IDF soldiers, and there has been a rise in terror attacks caused by sending incendiary balloons and kites into Israel.
At the same time, Hamas supplemented its burning tires and started to use smoke generators at the border to create heavy smoke screens to shield Gazan rioters and allow them to get closer to the border fence and infiltrate into Israel.
Hamas has turned the violent demonstrations at the Gaza border into 24/7 events to get the IDF soldiers accustomed to the ongoing presence of Palestinian activists at the fence, including at night.
These nightly activities are carried out by a special unit called the "night confusion units," which burn tires, sound sirens, blind IDF soldiers with lasers and more.
Hamas's overall objective is to take the IDF by surprise by blowing up the fence at several points and infiltrating into Israeli territory to harm IDF soldiers or abduct them and take them into the Gaza Strip.
Hamas is making significant efforts to take the IDF by surprise. The precedent of the Gilad Shalit deal in 2011--in which one Israeli soldier was traded for 1,027 Palestinian prisoners--has strengthened the feeling among Hamas that Israel is prepared to pay a heavy price for bringing back captured soldiers alive.
Therefore, the objective of Hamas is to cut through the fence under a heavy smokescreen, creating a diversion so that it can get into Israeli territory and kidnap soldiers from their outposts along the border fence.
At the same time, under the ground, Hamas continues its tunnel digging. On Oct. 11, Israel uncovered and destroyed another Gaza tunnel (the 15th in the last year) that penetrated 100 meters into Israeli territory. Using such a tunnel in 2006, Hamas abducted Shalit.
Attrition of the IDF
In the internal dispute among the Palestinian factions in the Gaza Strip, the winning side has been those who believe that the border demonstrations should not be moderated to reduce the injuries among Palestinian youth from IDF fire. They seek to keep the nature of the demonstrations "peaceful and non-violent" to gain the support of the international community.
Hamas has concluded that the absence of violent friction with the IDF reduces pressure on Israel, and therefore the demonstrations must be extreme.
The establishment of the "night confusion units" is intended to bother the IDF at all hours of the day and night, making it harder for it to strike at the demonstrators operating under cover of darkness.
Sources in Hamas claim that the continuing "March of Return" campaign is disturbing the sense of security of the residents of the Israeli communities bordering Gaza, deterring more "settlers" from coming to live in the towns along the border. This way, the campaign is scuppering Israel's plans to expand the population of the Negev and the southern parts of the country.
Hamas believes that the campaign is also strengthening its position in Palestinian society and is getting the international community to understand that the Palestinian problem is still alive and that the residents of Gaza need to receive their full rights.
The Hamas leadership is not interested in an all-out military confrontation with Israel. The Gaza street i strongly opposed to this, and the Hamas leadership understands that a new war with Israel will result in substantial damage to the organization. Therefore, the idea is to continue with the "March of Return" campaign, which will not cost the organization too much and will maintain its rule without paying too high a price for terror.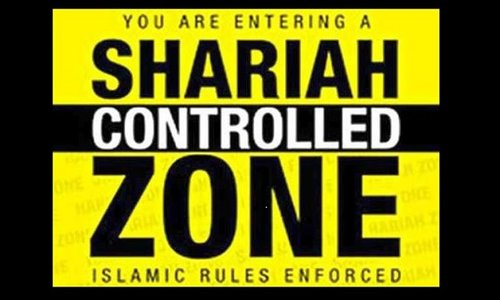 Frequently, Shiite Islamic preachers and leaders can be heard stating that Islam recognized "People of the Book," which refers to Christians and Jews. This assertion sounds as if Islam gives Christian and Jews the same level of status and respect as their Muslim counterparts.
That argument was recently confirmed when the President of the Islamic Republic of Iran, Hassan Rouhani, claimed that "Christians have the same rights as others do." With that confirmation, it might be easy to assume that Christians are relatively safe in Iran. But are they?
In speeches, and on paper, these words probably give the impression that Christians are not only welcome in Iran, but given equal rights and protections. However, the everyday experiences of Christians in Iran, tell a very different story.
Violence and persecution against Christians have, under the sharia law of Iran, increased significantly. One recent case documents the traumatic experiences of Pastor Victor Bet-Tamraz and his wife Shamiram Issavi, ethnic Assyrian Christians, along with Amin Afshar Naderi and Hadi Asgari, who converted to Christianity from Islam. Each were sentenced by the Revolutionary Court in Tehran to a combined total of 45 years in prison. Despite Iran's claims that they have equal rights and protections, they may never see freedom again.
What terrible crime must they have committed to warrant such a harsh punishment? Surely it had to be more than simply being Christians? After all, the President of Iran had made it clear that Christians enjoy equal rights. The ambiguous charges they faced included vague terms such as conducting "illegal church activities" and threatening "national security."
Why would there be animosity toward Christians in Iran that might drive the kind of persecution these four faced? Even though Christians make up a very small part of the population, they have always been viewed, under Iran's sharia law, as a threat to "national security". Iran's total population is roughly 80 million, with anywhere between 117,000 and 3 million of that total being Christians, according to various estimates.
The international community has recently taken note of the abuse of power wielded against Christians in Iran. The latest report, from Amnesty International, pointed out that, "Christians in Iran have been a target of harassment, arbitrary arrest and detention, unfair trials, and imprisonment on national security-related charges solely because of their faith." Yet, atrocities against them continue.
It is worth noting that, before the Islamic revolution, in order to gain support and power, fundamentalist Muslim leaders promised the Christians in Iran that they would have the same rights as Muslim citizens. They also assured Christians that they would be able freely to practice their faith.
As a result, many Christians, trusting that they would enjoy the freedom that was promised to them, supported the Muslim leaders. Instead, after the Islamic revolution, anyone who did not believe in the Islamist and revolutionary ideals of the sharia theocracy became the enemy. Even recently, the Iranian president stated:
"Our revolution was victorious when we were all together... All Iranian races, all Iranian religions, Shiites and Sunnis, Muslims, Christians, Jews and Zoroastrians -- whoever believes in the constitution, that is our criteria. He is a revolutionary and he must be respected."
Unfortunately for the Christians of Iran, they are not being respected at all.
In response to the latest abuses against Christians, Amnesty International has initiated an "urgent action" appeal. It has called on the Iranian regime to "quash the convictions and sentences of Victor Bet-Tamraz, Shamiram Isavi, Amin Afshar-Naderi, and Hadi Asgari, as they have been targeted solely for the peaceful exercise of their rights to freedoms of religion and belief, expression, and association, through their Christian faith." However, there are far more stories of Christian persecution throughout Iran, than just these four.
Many other Christians are being jailed for baseless charges such as "Propagating against the Islamic Republic in favor of Christianity." The organization "Article 18," which promotes religious freedom and supports persecuted Christians living under sharia law, wrote on Twitter on August 9, 2018:
A Christian couple have reported that a court in Boushehr has just sentenced them & 10 other Iranian Christians to one year in prison each for "Propagating against the Islamic Republic in favour of Christianity". This group of Christian converts were arrested on April 7th, 2015
There does not yet exist any information about their release.
The oppression does not end here. Another Christian couple who converted from Islam, was also recently charged with "orientation toward the land of Christianity," according to Mohabat News. Even though the Christians have been told they have the right to practice their religion, they are being arrested and tormented for it.
Pastor Youcef Nadarkhani was sentenced to death in 2010 for "apostasy," because he converted from Islam to Christianity. After significant pressure from legal and human rights groups, in a retrial, a court acquitted him of the charge of apostasy that carried the death sentence. The retrial ended with a guilty verdict on the charge of "evangelizing Muslims," but he was sentenced to the prison time he had already served, and released.
In 2016, Nadarkhani was "charged with 'acting against national security.' He also was accused of Zionism and evangelizing." On July 6, 2017, he was sentenced to 10 years in prison and an additional two years in exile in Nikshahr (southern Iran). He was allowed to appeal and was out on bail when, on July 22, 2018, police raided Nadarkhani's home and took him to Evin Prison. He will have 10 years of his life stolen from him, just because he practiced his faith.
The American Center for Law & Justice in Washington, D.C., has launched a petition for Nadarkhani's release. As of October 2nd, more than 112,000 people has signed the petition. The ACLJ pointed out that "Iran's actions violate its own constitution that guarantees religious freedom, and multiple international human rights treaties." However, he remains in prison.
This may seem confusing and contradictory to some; what is important to note is that in countries run by sharia law, the constitution becomes inferior to the Islamist laws of the land.
When radical Islam gains power, every article in the constitution becomes contingent on compliance with sharia. The rights that are promised in the constitution therefore become null and void. The Christians in Iran who believed that by supporting the Islamic revolution they would be gaining protections and equal rights are now instead living in constant fear.
Only increased pressure from the international community may create a change within Iran that might afford these innocent people some protections against the brutal acts that they face.
It is not enough to hope that one day Christians will be able to practice their faith in Iran without fear of persecution or death; action must be taken by the global community to ensure that the Iranian regime stands by its own constitution and provides its Christian citizens with equal rights and protections.