My unsaved friend, God loves you and wants to bless you. He wants to make you His child. He wants to take you to live with Him in heaven forever. He wants to make you the object of His infinite, divine love. The Bible says,"…in His presence is fullness of joy and at His right hand are pleasures forevermore."
But God has a problem with you! Your sins have separated you from God, both now and forever. "For all have sinned, and come short of the glory of God" (Romans 3:23). "But your iniquities have separated between you and your God, and your sins have hid his face from you, that he will not hear" (Isaiah 59:2).
Unless you invite Christ to cleanse you from your sin you will spend eternity in torments in the lake of fire forever. "And whosoever was not found written in the book of life was cast into the lake of fire" (Revelation 20:14). This is a hard message, but we share it because we care about you.
The good news is that God in Christ came into this world. He lived a perfect sinless life that qualified Him to die a substitutionary, saving death for you on the cross. He shed His blood, dying in your place. "For Christ also hath once suffered for sins, the just for the unjust, that he might bring us to God, being put to death in the flesh, but quickened by the Spirit" (1Peter 3:18).
If you turn to God in repentance and faith, He will accept Christ's sacrifice for your sin and give you the righteousness of Christ and eternal life. "He that believeth on the Son hath everlasting life: and he that believeth not the Son shall not see life; but the wrath of God abideth on him" (John 3:36).
Unsaved friend, you are standing at the crossroads of forever. You will be forever in the lake of fire, or forever the object of God's blessing. Do not go to the place that burns with fire and brimstone and to be there forever and ever, having no hope of ever escaping.
Understand that the love, mercy and helping grace of God is infinite, as high as the heavens. The hatred of God for sin is also limitless, as deep as the bottomless pit. God has no choice but to judge sin. If God was to allow one sinner into heaven, heaven would be destroyed in the same way sinful Adam destroyed the present world. Sin always destroys and God must judge it and put it away from His presence forever.
Choose your forever! Fall on your knees and ask God to save you.
We are seated with Christ above the power of the enemy, but we are still assailed by it in our daily experience. We wrestle not against flesh and blood, but against principalities and powers. The darkness of the world, and especially of heathen lands, is the vail beneath which malignant and mighty spirits set themselves against the Lord, and against his Christ. What are we, that we may hope to prevail, either in our own temptations, or in our efforts to dislodge them from human wills, unless we have learnt to be empowered in the Lord, and in the strength of his might?
By his own conflicts, and notably by the mighty act of his Ascension, our Lord Jesus has become, in his human and representative capacity, the storehouse of spiritual force, which has proved itself more than a match for all the power and craft of Satan. He holds in Himself a plenitude of spiritual power, which is destined finally to issue in the binding of Satan and the destruction of his realm. That power is not yet exerted to its full measure. But it is nevertheless in Him, and in Him for us. We may be strengthened with might by his Spirit in the inner man (Ephesians 3:16). We may become strong in the Lord, and in the power of his might; and able to do all things through Christ that strengtheneth us.
Let the Headlines Speak

Daily NewsFrom the Internet


Categories: Today's Headlines
America Helps Israel Prepare: 2 More F-35s Touchdown in Jerusalem
Two brand new F-35 "Adir" jet fighters touched down at Nevatim Airbase in southern Israel on Sunday, raising the number of advanced stealth aircraft in Israel's arsenal to 16. Israel was the second country after the United States to receive the state-of-the-art fighter jet.
FTC Fines Facebook $5 Billion
Following the Cambridge Analytica scandal, the Federal Trade Commission (FTC) moved to fine Facebook $5 billion for violating the terms of a consent decree. The settlement represents the largest fine the FTC has ever levied against a company. In early 2018, reports that Cambridge Analytica had detailed information about millions of Facebook users began to spread. The company (through third parties) created an app called "This is Your Digital Life" that claimed to be a personality quiz. Everyone who took the quiz shared information about themselves to Cambridge Analytica. But, they also shared data about every one of their friends to the company as well.
EU agrees sanctions against Turkey for drilling off Cyprus
European Union officials on Monday agreed political and financial sanctions against Turkey after Ankara went ahead with drilling operations off Cyprus despite repeated warnings, European diplomats said. "The conclusions on Turkey have been adopted and they will be made public in the coming hours," the EU's foreign policy chief Federica Mogherini told reporters after a meeting with members states' foreign ministers. The most serious measure is understood to be a cut of 145.8 million euros ($164 million) in the European funds allocated to Turkey for 2020.
Ancient Babylon continues to inspire
The UN World Heritage Committee held its 43rd session between June 30 and July 10 in the capital of Azerbaijan, Baku. The committee deemed the site of Babylon to be "the most exceptional testimony" of the Babylonian civilization, which "exerted considerable political, scientific, technological, architectural and artistic influence upon the human settlements in the region, and on successive historic periods of antiquity." The designated site includes the ancient city's surviving structures of walls, gates, palaces and temples, along with the villages and agricultural areas around it.
Senior member of Gaza's Islamist rulers encourages killing "every Jew possible"
A senior member of Gaza's Islamist rulers Hamas has encouraged Palestinians across the globe to kill Jews, drawing outrage from both Israeli and Palestinian officials as well as a UN envoy. In a video from a speech to participants of weekly protests on Friday, Fathi Hamad, a member of the movement's top political body, can be heard calling on Palestinians across the globe to carry out attacks.
EU works to save Iran nuclear agreement
European Union nations have thrown their diplomatic weight behind the unravelling Iran nuclear deal, trying to rescue the pact from collapsing under US pressure. The 28 EU foreign ministers insisted recent Iranian actions surpassing uranium enrichment thresholds set by the 2015 deal did not necessarily condemn the whole agreement.
Indonesian tourist hotspot struck by 'very strong' magnitude 5.7 quake
A "very strong" earthquake has hit the resort region of Bali, with witnesses saying the "walls of their house were shaking". Authorities say the quake struck southwest of Bali, however there is no tsunami warning. The European earthquake monitoring agency EMSC initially said the quake was 6.2 magnitude but later downgraded it to a 5.7 magnitude earthquake.
Israel warned: Lift 'siege' or we'll kill every Jew on Earth
Hammad said the 7 million Palestinians who live abroad have been "warming up" and "preparing" to attack. "Enough warming up. … We must attack every Jew on planet Earth and slaughter and kill them," he said. "We say to the Zionist enemy that it has exactly one week – until next Friday. If it does not lift the siege by then, and if it does not implement the understandings [with Hamas] … we have many methods and means up our sleeves, and they are just waiting for the green light to powerfully explode in the face of the enemy,…
Lindsey Graham unloads: 4 Dem lawmakers 'bunch of communists'
House Speaker Nancy Pelosi has introduced a House resolution calling President Trump's tweets over the weekend "racist" and "xenophobic," but Republican U.S. Sen. Lindsey Graham said Monday the focus of outrage should be the four "communist" congresswomen Trump was condemning. "Well, we all know that [New York Rep. Alexandria Ocasio-Cortez] and this crowd are a bunch of communists, they hate Israel, they hate our own country," Graham said in an interview with "Fox and Friends."
Joke or Not, Raid on Area 51 Would be Dangerous: Air Force
More than a million people have signed up to raid Area 51 in a hunt for aliens, a joke event posted on Facebook. Nearly another million indicated they're interested in going. The Air Force is starting to become concerned that everybody isn't in on the joke,.. A Facebook post says, "They can't stop all of us." That prompted an Air Force spokeswoman to warn that "any attempt to illegally access military installations or military training areas is dangerous."
Trump Accuses Democrats of Hating Israel With a 'True and Unbridled Passion'
"So sad to see the Democrats sticking up for people who speak so badly of our Country and who, in addition, hate Israel with a true and unbridled passion. Whenever confronted, they call their adversaries, including Nancy Pelosi, 'RACIST.' Their disgusting language and the many terrible things they say about the United States must not be allowed to go unchallenged.
Iran nuclear deal breaches not yet significant, EU says
Iran's recent breaches of the 2015 nuclear deal are not significant and can be reversed, the European Union's foreign policy chief says. "We invite Iran to reverse the steps and go back to full compliance," Federica Mogherini said on Monday. Iran has broken restrictions on its production of enriched uranium, used to make reactor fuel but also potentially nuclear bombs.
The Number Of Global Earthquakes Is 3 Times Above Normal
Within the last 48 hours we have seen large earthquakes going off like firecrackers all along the Ring of Fire. As you will see below, a magnitude 6.1 quake just hit Japan, a magnitude 6.6 quake just hit Australia and a magnitude 7.3 earthquake just hit Indonesia. And of course all of this comes just about a week after southern California was hit by the two largest earthquakes that it has experienced in more than two decades.
Swedes are getting implants in their hands to replace cash, credit cards
Thousands of people in Sweden are having futuristic microchips implanted into their skin to carry out everyday activities and replace credit cards and cash. More than 4,000 people have already had the sci-fi-ish chips, about the size of a grain of rice, inserted into their hands — with the pioneers predicting millions will soon join them as they hope to take it global.
'He dropped to his knees and started throwing up blood': Georgia man, 31, becomes 13th U.S. citizen to die on vacation in the Dominican Republic after complaining about drinking a soda that 'didn't taste right'
A Georgia man has died of a 'respiratory illness' while on holiday in the Dominican Republic – becoming the 13th American to die there in under a year. Jerome Jester Jr. of Forsyth, Georgia, died on March 17 this year just a day after going sightseeing in the Caribbean nation, according to his family. The 31-year-old had been on vacation with his sister, who called for an ambulance after he started having difficulty breathing.
As Hamas shows restraint, security officials discuss allowing 5,000 Gazan workers into Israel
Secret negotiations between Israel and Hamas became known in recent days, as the Gaza Strip's ruling terror group showed restraint after one of its men was killed by IDF soldiers on Thursday, later deemed by the IDF as a mistake in a near-apology. Hamas' decision to launch two rockets into Israel, rather than firing a larger barrage or starting border-fence riots, is considered minor in comparison to earlier events.
Netanyahu: EU response on Iran reminiscent of appeasement of Nazis
Prime Minister Benjamin Netanyahu condemned a European Union response on Monday to Iran's breaches of nuclear limitations, saying it recalled failed diplomacy with Nazi Germany ahead of World War Two. "(It) reminds me of the European appeasement of the 1930s," Netanyahu said in a video statement in Hebrew that was posted on Facebook.
North Korea says nuclear talks at risk if U.S.-South Korea exercises go ahead
The United States looks set to break a promise not to hold military exercises with South Korea, putting talks aimed at getting North Korea to abandon its nuclear weapons at risk, the North Korean Foreign Ministry said on Tuesday. The United States' pattern of "unilaterally reneging on its commitments" is leading Pyongyang to reconsider its own commitments to discontinue tests of nuclear weapons and intercontinental ballistic missiles (ICBMs)…
50 killed by floods in Nepal; Sweltering heat remains across Delhi
Since Friday, flooding has killed 50 in Nepal while dangerous heat and humidity remain across northern India.
The Number Of Global Earthquakes Is 3 Times Above Normal
Within the last 48 hours we have seen large earthquakes going off like firecrackers all along the Ring of Fire. As you will see below, a magnitude 6.1 quake just hit Japan, a magnitude 6.6 quake just hit Australia and a magnitude 7.3 earthquake just hit Indonesia. And of course all of this comes just about a week after southern California was hit by the two largest earthquakes that it has experienced in more than two decades.
UCLA Professor Faces 219 Years in Prison for Selling Missile Technology to China
A UCLA adjunct professor in the Engineering Department faces up to 219 years in federal prison for stealing missile technology and selling it to a Chinese company.
Boston Sued For Booting Christian Flag, While Allowing Islamic Symbols
The city of Boston is facing a federal lawsuit after officials refused to allow a Christian flag to be flown at city hall.
The Number One Reason China Wants to Occupy America with Hundreds of Millions of Colonists
…From a globalist perspective, the US must be destroyed as it is the number one barrier to the full implementation of the satanically inspired New World Order. Further, Americans, themselves, must also be totally destroyed because of their proclivity to believe in individual liberties and their propensity to defend their rights with 300 million gun estimated to be in private American hands. America and Americans are targeted for complete obliteration by both the Chinese and the United Nations.
More Ebola Preparations Underway As CDC, NYC Quietly Brace for Congo Migrant Surge
The nonprofit Greenville Health System in South Carolina recently published a job posting for an Emergency Preparedness Program Manager whose qualifications should include familiarity with "Ebola grants."
Scottish Child Abuse Inquiry: Boys raped by priests at 'satanic parties'
A child abuse inquiry witness has told how he was raped by priests during "satanic" drink-fuelled sex parties.
Report: Facebook and Twitter consult with terror-tied CAIR over who gets banned from platforms
The Hamas-tied Council on American Islamic Relations (CAIR), which is best known as an unindicted co-conspirator in the largest terrorism financing case in U.S. history, appears to have access to high-ranking Facebook and Twitter executives and has communicated with these individuals about who should be allowed to stay on their platforms, according to a Wall Street Journal report published Tuesday.
Weaponized Immigration-Infected Immigrants Are Being Deployed Across the Breadth of the Country
I recently interviewed Paul Martin and he discussed an insider's revelation that pre-selected immigrants are being "weaponized" in order to infect as many Americans as possible. This ultimately goes back to the Communist Chinese. Here is the complete story…
Identity Politics Devours Itself

CommentaryMICHAEL BROWN/ASKDRBROWN.ORG


Categories: Contemporary Issues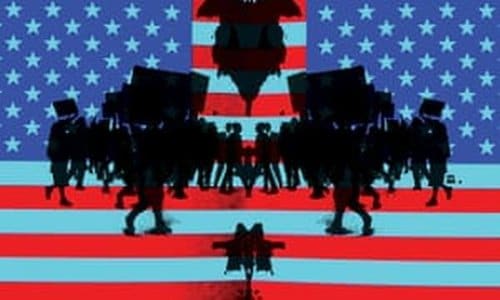 There is a biblical principle that everything produces after its own kind. Cats produce cats. Dogs produce dogs. Apple trees produce apples. Orange trees produce oranges. Love produces love. Hate produces hate. What does identity politics produce?
It produces bigotry. It produces division. It produces a victim mentality.
We're seeing it today in the Democratic party. Joe Biden is now a racist. Nancy Pelosi is a racist. The party is reaping what it sowed. Everything is seen through the lens of identity politics.
Disagreement Characterized By Identity, Not Issues
There can be no disagreement about issues. Instead, the disagreement is based on race or ethnicity or skin color or social status.
If I'm a Hispanic woman and you differ with my position, it has nothing to do with my position. It has nothing to do with my ideology. No, you differ with me because you're anti-woman or anti-Hispanic (or, probably, both!).
If I'm a Muslim man and you take issue with my views, it has nothing to do with differences in philosophy. It's because you are an anti-Islamic bigot, plain and simple.
If I'm a Muslim man and you take issue with my views, it has nothing to do with differences in philosophy. It's because you are an anti-Islamic bigot, plain and simple.
Where does all this lead?
It leads to Kamala Harris portraying Joe Biden as an anti-busing racist. A friend of segregationists. More like a Republican than a Democrat.
This is what happens to the trusted running-mate of America's first African-American president. This is the fruit of identity politics.
AOC Accuses Pelosi of Singling Out Minorities
It leads to Rep. Alexandria Ocasio-Cortez implying that Nancy Pelosi is racist for targeting the so-called "squad," referring to AOC, Ilhan Omar (MN), Rashida Tlaib (MI) and Ayanna Pressley (MA).
Forget the fact that AOC is espousing hopelessly extreme, completely unworkable socialist positions.
No. Pelosi is pushing back against AOC because she doesn't like non-whites.
Forget the fact that Omar and Tlaib are making openly antisemitic statements.
No. Pelosi has a problem with women of color.
In AOC's own words, "When these comments first started, I kind of thought that she was keeping the progressive flank at more of an arm's distance in order to protect more moderate members, which I understood. But the persistent singling out ... it got to a point where it was just outright disrespectful ... the explicit singling out of newly elected women of color."
This is what identity politics has created. It must ultimately eat its own.
This is what happens when you build a movement based on victimology. On division. On class warfare.
This is what happens when you focus on race more than issues. Skin becomes more important than substance and outward appearance than material differences.
As expressed by Rep. Dan Crenshaw, "Madam Speaker, welcome to the true nature of identity politics -- where you're accused of being racist for no reason at all, and where intellectually lazy insults are used against you as a way to replace substantive debate of your argument or idea."
Self-Entitlement Versus Self-Sacrifice
The sword always cuts both ways. And so, when you produce a mentality of self-entitlement, in the end, it's all about me. "I deserve more! Give me more!"
You cannot cater to self-entitlement and then expect any kind of self-sacrifice.
In the same way, when you build a movement based on identity politics, which by nature divides, you cannot expect to cultivate unity. You cannot expect to bring people together across their ideological fissures. You can only expect more and more fragmentation.
And if you ride the wave of being a victim, you will soon be attacked as the victimizer. The formerly oppressed quite quickly become oppressors.
A Boston Herald headline warned, "Progressive firebrand Ayanna Pressley needs to think about her priorities."
Unfortunately, the story was written by Hillary Chabot, who is a white woman herself. Perhaps she too is bigoted? Condescending? Perhaps she writes from the viewpoint of the superior class?
Conquered by Division
This is the way identity politics thinks. This is the trap it creates for itself, the pit that it digs before its own feet.
Ironically, presidential candidate Pete Buttigieg recently condemned President Trump's alleged embrace of "peak white identity politics," claiming that such politics are "designed to drive apart people with common interests."
Yet he made these comments at "a fundraiser in Las Vegas for the LGBTQ advocacy group Human Rights Campaign," one of the classic examples of an organization based on identity politics. The irony is beyond rich.
In short, if you conquer by dividing you will ultimately be conquered by division. The fragmentation has only begun.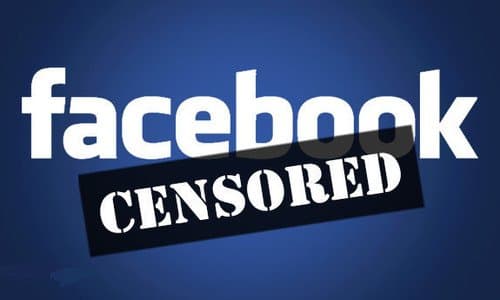 Facebook has promised to crack down on "misinformation" (opinions they don't like or posts that violate their agenda) in the months leading up to the 2020 election.
For those who haven't been paying attention to social media giants and tech giants silencing of dissent, this means even more censorship is coming for the Internet.
In a blog post, Facebook COO Sheryl Sandberg stated that the social media giant will be introducing a new policy which will protect against "misinformation" related to the census.
Sandberg also stated that the company would be partnering with "non-partisan groups" to encourage participation in the census, according to a report by Breitbart.
Axios further reported that social media giant Facebook has issued a civil rights report which boasts of the company's progress and promises to crack down on misinformation ahead of the 2020 presidential election.
To protect elections, we have a team ... already working to ban ads that discourage people from voting, and we expect to finalize a new policy and its enforcement before the 2019 gubernatorial elections. This is a direct response to the types of ads we saw on Facebook in 2016. It builds on the work we've done over the past year to prevent voter suppression and stay ahead of people trying to misuse our products.
Just as civil rights groups helped us better prepare for the 2018 elections, their guidance has been key as we prepare for the 2020 Census and upcoming elections around the world. -Sheryl Sandberg, Facebook COO
Sandberg also stated that Facebook would be creating a "civil rights task force" comprised of senior leaders across key areas of the company in order to make sure information they dislike will be cast as "misinformation" and silenced.
The task force will onboard civil rights expertise to ensure it is effective in addressing areas like content policy, fairness in artificial intelligence, privacy, and elections. For example, we will work with voting rights experts to make sure key members of our election team are trained on trends in voter intimidation and suppression so they can remove this content from Facebook more effectively.
We're also introducing civil rights training for all senior leaders on the task force and key employees who work in the early stages of developing relevant products and policies. The training is designed to increase awareness of civil rights issues and build civil rights considerations into decisions, products, and policies at the company.
We know these are the first steps to developing long-term accountability. We plan on making further changes to build a culture that explicitly protects and promotes civil rights on Facebook. -Sheryl Sandberg, Facebook COO,
Civil rights for everyone - just as long as you fall in line and promote the official narrative and make sure you agree with Facebook's agenda. This is becoming too easy to see as censorship anymore. Anyone falling for this is a victim of propaganda designed to manipulate thoughts and opinions. Don't fall for it