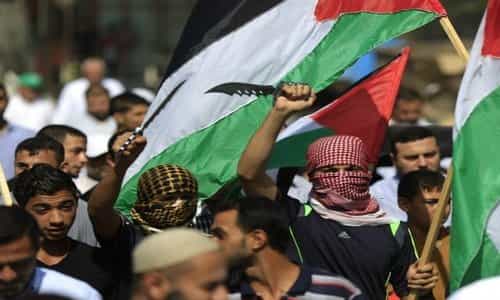 What do the Palestinians think about the murder of a young rabbi and father of six? They "welcome" it with open arms.
So what if Rabbi Raziel Shevach was said to have maintained good relations with his Palestinian neighbors?
The Palestinians are still happy that he was gunned down last week as he was driving his car in the northern West Bank. They are happy because the victim was a Jew. They are happy because the victim held a religious position: Rabbi. They are happy because the victim was a "settler."
The fact that Rabbi Shevach was the father of six children does not faze the Palestinians one bit.
For them, what is important is that another Jew has been murdered. This meant, for the Palestinians, that his presence in the West Bank also carried religious weight. A rabbi living in the West Bank is emblematic of Jews' historic and religious attachment to the land.
For all those reasons, the Palestinians are happy about the murder. Notably, the rabbi's political affiliation is irrelevant. He could be from the most extreme left-wing or right-wing party in Israel – this still would not make any difference. Rabbi Shevach was not murdered because of his political views.
The Palestinian Authority and its leader, Mahmoud Abbas, have thus far refused to condemn the murder. Abbas has been quick to condemn terror attacks around the world, from Russia to France, Germany, Turkey and Egypt. When it comes to the murder of Jews by Palestinian terrorists, however, Abbas and his aides are quick to go into hiding.
Yet, in their world, the failure of Abbas and the Palestinian Authority to condemn the murder of the rabbi makes sense. They cannot do so because they themselves have been inciting their people against Israel and Jews for decades. In the past few weeks, the anti-Israel incitement has even intensified due to U.S. President Donald Trump's announcement recognizing Jerusalem as Israel's capital.
Abbas fears that if he condemns the murder of the rabbi, his people will turn against him and accuse him of being a traitor and of "selling out" to the Jews.That view partially accounts for why leaders such as Abbas remain silent before the ruthless killing of a Jewish father of six. Fear, however, is only one reason; there is another, deeper one: Abbas and his senior officials actually rejoice in the news of this atrocity.
Here is where it gets tricky: Abbas and the Palestinian Authority cannot express their true feelings in public. That admission would jeopardize international aid lose them the sympathy of many in the
international community. It would strip their masks and show them as the terror supporters and anti-Semites they truly are.
Until a few years ago, Abbas and the Palestinian Authority would issue laconic and ambiguous communiqués denouncing "all forms of violence, regardless of the identity of the perpetrators or victims." This was done merely for public consumption, to appease American and European donors.
Now, the tide has turned. The Palestinians do not even feel the need to condemn terror attacks against Jews, because the international community is no longer demanding that they come out against terrorism.
The message that the Palestinian Authority leadership is now sending to its people is that the murder of Rabbi Shevach is a "heroic" attack that brings "pride" to all Palestinians. Instead of condemning the murder, the Palestinian Authority has been condemning Israel for launching a manhunt for the terrorists and imposing strict security measures around some Palestinian communities in the aftermath of the murder.
The tone on Palestine TV and Palestine Radio (both of which are controlled by Abbas) has been one of joy over the murder of the rabbi.
Abbas not only no longer feels the need to condemn the murder of the rabbi, he also seems outraged by U.S. officials who dared to call him out on his failure to condemn terrorism.
After the murder, U.S. special envoy Jason Greenblatt and U.S. Ambassador to Israel David Friedman had the "audacity" to criticize the Palestinians for incitement and rejoicing over terrorism. What was Abbas's response to this criticism? He sent Osama Qawassmeh, a Fatah spokesman, to launch a scathing attack on Greenblatt and Friedman, and accuse them of sharing the views of right-wing extremists in Israel.
"Greenblatt and Friedman only see things through Israeli eyes," Qawassmeh charged. "They don't see the Israeli crimes or violations of international law."
This Palestinian response is meant to accuse the two U.S. envoys of being Israeli "agents," as if to ask: "How dare you criticize us?" This represents a new degree of Palestinian arrogance; they are not used to hearing any form of criticism from foreign governments, and certainly not from the Obama administration.
For Abbas and many Palestinians, any U.S. official who dares to criticize the Palestinians must be on the payroll of the Jewish lobby or in collusion with the Israeli government and the Zionists.
What the Palestinians are saying is that when they celebrate murder and terrorism, they expect to be considered immune to criticism. The Palestinians want the Trump administration to return to the Obama administration's policy of scapegoating Israel and turning a blind eye to Palestinian incitement and terrorism.
The Palestinians object to interference in their terror party. They wish to continue, unimpeded, the handing out of candies on the streets each time a Jew is murdered. They wish to celebrate each and every death of an American, as they did with the celebrations that swept the West Bank and Gaza Strip after 9/11.
Now, the Palestinians are celebrating the murder of Rabbi Shevach and they do not want anyone to spoil the festivities -- not Trump and not any of his emissaries.
Why do the Palestinians not want anyone to call them out? Because they are planning more killings, more terrorism, in the form of a new intifada. They are hoping that the rabbi's murder will help trigger a new holy war to destroy Israel. Just one problem marred the recent murder: Only one Jew was killed. Yet, even one killing offers Palestinians "hope" for pursuing the murderous campaign against Israel and Jews.
"The Palestinian people have not been as happy [in a long time] as they were after the killing of the rabbi," said Palestinian columnist Ibrahim Al-Madhoun. "True, the operation did not result in the death of several Israelis, but only one settler. However, it gave momentum to the effort to revive and escalate the intifada (against Israel)."
Some Palestinians should be given credit for being more honest than their leaders about their true goals.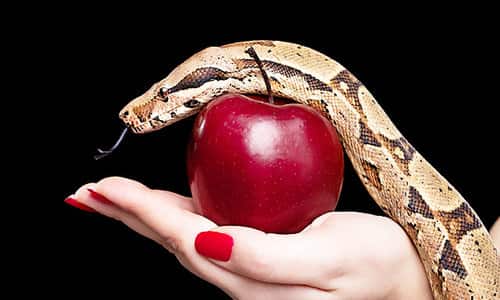 Have you ever wondered why sexual sin is against your own body?
1 Corinthians 6:18 warns of negative physical consequences to sexual sin: "Flee fornication. Every sin that a man doeth is without the body; but he that committeth fornication sinneth against his own body."
Now, science confirms exactly how this works.
Whether it be premarital sex, adultery, or viewing pornography, sexual sin alters our brain function and, when indulged in repeatedly, can lead to a seared conscience - an actual brain phenomenon that numbs us to guilt and conviction of our wrongdoing.
Four Times Stronger than Morphine
When porn is viewed, several things happen to the brain involving powerful hormones--two of which are Oxytocin and Vasopressin.
Often called "the love hormone," oxytocin is released when we hug or kiss a loved one. It regulates social interaction and sexual reproduction, playing a role in empathy, generosity, orgasm, and human bonding.
Vasopressin is a hormone found in most mammals which is also used as a medication... it numbs the pain.
When we watch pornography and "act out," the sexual sin releases a powerful concoction, creating a perplexing issue for the human body.
Fundamentally, the bonding hormones of Oxytocin and Vasopressin form a rewiring of the brain with the wrong material, that lures the individual deeper into a prison of their own making.
An intoxicating combination of hormones - intended to bring loved ones closer together and promote mental healing - are instead operating out of sinful activity, completely confusing the mind.
Dr. Doug Weiss, Executive Director of Heart to Heart Counseling Center and expert contributor to the Conquer Series, a cinematic DVD series that helps men break free from pornography, elaborates:
"When you have a sexual experience, your brains makes these opiates which are four times stronger than morphine. Boom! It hits your brain, your brain lights up like a Christmas tree. This is the highest chemical reward your brain gets for anything. That's why a lot of guys get in trouble, even in ministry. They don't know their brain is defective."
When the brain has been changed in this way, sexual sin takes a profound toll.
The individual knows that watching porn is a shameful act and one to be kept a secret.
Yet each time they view porn, they find themselves trusting it more, pairing with the porn stars or the activity with a deep mental bond, and feeling healed by the sexual sin... they are trapped in a destructive cycle.
Searing Your Conscience
There is a part of your brain that is responsible for convicting you of wrongdoing.
It's that little voice inside of you... we call it our conscience.
If you continue to participate in wrong behavior, however, eventually you become desensitized to this convicting presence. That part of your brain simply stops responding.
In effect, your conscience is seared, just as the Bible says in 1 Timothy 4:2: "Speaking lies in hypocrisy; having their conscience seared with a hot iron."
That's not all. When this area of your brain stays active chronically, you will eventually impair your ability to feel pleasure as well.
Dr. Tim Jennings explains: "People who damage their pleasure centers in this way will often be disinterested in healthy relationships, will often become apathetic, and they will seek out either more high-risk behaviors or drugs or other types of things to stimulate the pleasure centers so they can feel this."
If you recognize yourself in this, there is hope.
Hope of Victory over Pornography is Here
From a five-year Pure Desire Ministries national survey of churches entitled Porn Use in the Evangelical Church, we know that 68% of male attendees and 30% of the females view porn on a regular basis.
So one must understand that this journey is a tough one.
While there are many in bondage to pornography, there is an increasing number of men who are finding freedom through the Conquer Series, for example. Host of the series, Dr. Ted Roberts, former Marine Fighter Pilot and pastor, has a 90% success rate in helping men break free from porn and sexual addiction.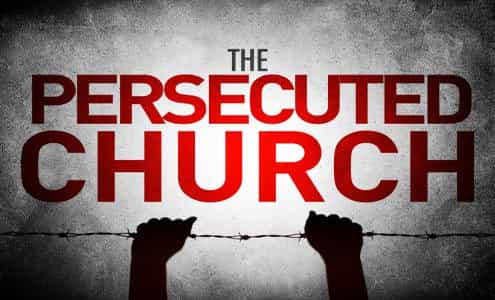 While Christianity traces its birthplace to the Middle East, that region has been arguably the most hostile area for the religion in recent years. A new report by the Christian charity group Open Doors has found that most of Israel's neighbors, including Egypt, Jordan, Syria and the Palestinian territories, are among the world's most dangerous places for Christians.
Susan Michael, U.S. director for the International Christian Embassy Jerusalem (ICEJ), told JNS that "Islamic extremism originated in the Middle East and is the main cause of persecution of Christians in the world today. It is a dangerous and violent ideology that must be stopped."
Egypt
Egypt's embattled Christian minority, which comprises roughly 10 percent of the country's population and stands as the largest Christian community in the region, has been the frequent target of Islamic terrorism. Coptic churches in Alexandria and Tanta were struck by suicide bombers last April, killing 45 people on Palm Sunday. Last December, at least eight Christians were killed in a terror attack on a Coptic church south of Cairo.
According to the Open Doors report, Egyptian Christians suffer in "various ways" such as pressure on Christian converts to return to Islam, severe restrictions on building places of worship and congregating, and violence.
"Egyptian Christians have had significant attacks and pressure from extremist elements seeking to impose sharia standards on minority faiths, as well as from ISIS factions that want to use Christians as a useful target to undermine the Egyptian government and economy," David Curry, president and CEO of Open Doors USA, told JNS. He added that the report "shows that people who want to make a decision to explore or practice the Christian faith face great cultural pressure, if not violence."
Adel Guindy, the former president of Coptic Solidarity, a U.S.-based human rights organization that promotes equality for Coptic Christians in Egypt, told JNS that the situation for the Copts has worsened considerably under President Abdel Fattah El-Sisi--despite his rhetoric in support of Christians and against radical Islam--and has reached "an all-time high."
"El-Sisi is quick to blame it on 'external forces,' [but] it is in fact homegrown. It's a direct result of a permeating hate culture that dominates the entire public space," Guindy said.
"Furthermore, the 'big violence' events that attract international media's attention are in fact a mere tip of an iceberg of systemic and systematic discrimination and persecution that amount to a state-sanctioned 'war of attrition,'" he said.
The rest of the Middle East
Elsewhere, the Open Doors report noted that Christian converts in Jordan face "a great deal of persecution, Christians in the Palestinian territories (Gaza Strip and West Bank) are "caught in the middle of the ongoing Israeli-Palestinian conflict," and that "Islamic militant groups are the clear threat" to Syrian Christians.
"The persecution of Christians in Egypt, Jordan and the Palestinian territories does not necessarily come from their governments, but from their populations who have been indoctrinated with Islamic theological teachings that are hostile to non-Muslims. It will take a significant amount of years of intentional education to change that attitude," said ICEJ's Michael.
The report identified North Korea as the country where Christians face the highest level of discrimination, followed by Afghanistan and Somalia. More than 3,000 Christians were killed worldwide due to their faith last year.
Other Middle Eastern and North African countries that were ranked among the top 10 most dangerous places for Christians were Libya, Iraq, Iran and Yemen.
"Whether in North Korea, Afghanistan, Iran, the Palestinian territories or elsewhere, the persecution of Christians has reached near-epidemic levels," said Rabbi Yechiel Eckstein, founder and president of the International Fellowship of Christians and Jews.
"We urge world leaders and international organizations like the U.N. to bring this crisis to the top of their collective agenda and seek to protect endangered Christian minorities and all people of faith."
The persecution of Christians in Muslim-majority countries presents a stark contrast to the world's only Jewish state, where the Christian population has steadily increased in recent years to about 170,000, according to Israel's Central Bureau of Statistics. Israeli Christians enjoy freedom of worship, and even regularly outperform their Jewish and Muslim counterparts in high school matriculation exams.
"The Arab-Christian minority in Israel is a minority within a minority and faces some challenges, but they are citizens of a democracy that protects their freedom of speech and freedom of religion," Michael said. "This is in such contrast to the Muslim countries around them, where Christians and their places of worship are regularly attacked.
There is a growing number of Christians voluntarily serving in the Israel Defense Forces in order to protect their country and their freedoms from the forces of Islamic militants wanting to destroy Israel."
Pence's trip
Vice President Mike Pence is slated to visit Israel, Egypt and Jordan from Jan. 19-23. According to his spokesperson, Alyssa Farah, Pence is expected "to reaffirm our commitment to work with the U.S.'s allies in the region to defeat radicalism that threatens future generations."
Coptic Solidarity's Guindy said that Pence, who is a devout evangelical Christian, should take the opportunity to press Egypt's El-Sisi on human rights and the protection of Christians.
"It's certainly important to engage Egypt as a partner in the war against Islamic terrorism. But this should not come at the expense of human rights, civil society and upholding equal citizenship rights for all--including, and especially, Christians and others who do not belong to the Sunni-Muslim majority," he said.
Michael said that Pence "should require that [countries where Christians are widely persecuted] educate their people to be peaceful and respectful of religious minorities by placing controls on their imams, school textbooks and the media; and make future U.S. financial assistance contingent upon them doing so."
The future for Mideast Christians
Guindy said that recent trends "make it difficult to predict" whether Mideast Christians can survive "the current tsunami" of persecution.
"The picture is rather gloomy, and the fact that Christians' presence in the Middle East has shrunk from one-fifth of the population a century ago to barely 3 percent today speaks volumes....Islamist pressure, coupled with the West's lack of action beyond hollow words of sympathy, make it difficult to be realistically optimistic," he said.
Let the Headlines Speak
Jan 15th, 2018
Daily NewsFrom the Internet


Categories: Today's Headlines
Abbas Furious: Trump Wants Palestinian Capital in Abu Dis
"What would you want if Jerusalem were to be lost? Would you want to make a state with Abu Dis as its capital?" Abbas asked rhetorically. "That's what they are offering us now. I call on the Central Council to revise all the agreements signed between the PLO and Israel because Israel has brought these agreements to a dead end," said Abbas. "Israel has ended the Oslo agreement, so the PLO Central Council must decide where should we go from here?"
Prince Alwaleed Moved To Highest Security Saudi Prison After Refusing To Pay $6 Billion For Freedom: Report
Goodbye Ritz Carlton. Saudi Arabia's billionaire prince Alwaleed Bin Talal, has been carted off to Al Ha'ir prison, south of Riyadh, after refusing to pay a reported $6 billion to Crown Prince Mohammed Bin Salman to secure his freedom, following a massive consolidation of power on November 4, 2017 in which over 300 princes, ministers and other elites were rounded up in an "anti-corruption" purge. Bin Salman came to power last summer after King Salman changed the order of succession and made Bin Salman crown prince. In addition to his "anti-corruption" puge to consolidate power and wealth, the country has embarked on an ambitious plan called "Vision 2030"- which aims to modernize Saudi Arabia and break its dependence on oil production, as well as combat human rights violations.
New U.S.-backed 'border force' in Syria infuriates Ankara, Damascus
Syria, Turkey and Russia responded vehemently on Monday to new U.S.-backed plans to set up a 30,000-strong "border force" inside Syria to protect territory held by Washington's mainly Kurdish allies.
Donald Trump: 'DACA Is Probably Dead'
"DACA is probably dead because the Democrats don't really want it," Trump wrote on Twitter on Sunday. He suggested that Democrats were preparing a government shutdown over the issue after they leaked details of a private conversation with them to the media. "They just want to talk and take desperately needed money away from our Military," Trump wrote.
PA President Abbas Damns U.S. Aid Money, Says 'Israel a Colonial Project … Nothing to Do with Jews'
Mahmoud Abbas lashed out at Jews, Israel, Europe's leaders and U.S. President Donald Trump in a two-hour speech full of bile and embittered regret. Addressing a conference of the Palestine Liberation Organization (PLO)'s Central Council on Sunday, Mr. Abbas declared that "Europeans wanted to bring the Jews here to preserve their interests in the region. They asked Holland, which had the world's largest fleet, to move the Jews."
New U.S.-backed 'border force' in Syria infuriates Ankara, Damascus
Syria, Turkey and Russia responded vehemently on Monday to new US-backed plans to set up a 30,000-strong "border force" inside Syria to protect territory held by Washington's mainly Kurdish allies. The Syrian government vowed to drive the US presence from the country. Turkey, an increasingly estranged US ally within NATO, accused Washington of setting up a "terror army" on the Turkish border, and said it would take steps to protect itself.
Abbas confirms Palestinians being offered Abu Dis as capital of future state
The Palestinians are being offered Abu Dis as the capital of a future Palestinian state…Abbas said on Sunday. Abu Dis is a Palestinian town on the outskirts of Jerusalem, where Al-Quds University, one of the largest Palestinian universities, is located…"We can say no to anyone… And we have now said 'no' to Trump and others. No, we will not accept his plan," Abbas said. "We told him that the deal of the era is the slap of the era… We will repel it."
Russia says no to Trump fixing or nixing Iran nuclear deal
Russian Foreign Minister Sergei Lavrov said on Monday Moscow will not support attempts by Washington to modify the Iran nuclear deal, arguing such a move could also complicate diplomacy over North Korea's nuclear weapons program. Lavrov spoke days after US President Donald Trump said he would waive nuclear sanctions against Iran for the last time to give Washington and its European allies a chance to fix the "terrible flaws" of the 2015 nuclear deal.
Chile complains of World Bank unfair treatment
Chilean officials have accused the World Bank of treating the country unfairly for several years. Foreign Minister Heraldo Muñoz, tweeted "fake news was becoming fake statistics". He was responding to an interview given by the bank's chief economist, Paul Romer, who said indicators for Chile may have been manipulated for political reasons to show a decline in Chile's business conditions.
Baghdad double suicide attack kills many
At least 35 people have been killed in a double suicide bombing in the Iraqi capital Baghdad, medical sources say, the second attack in three days. More than 90 were injured in the attack in Tayaran Square, in the city centre. Baghdad has repeatedly been the target of bombings and armed attacks since the Islamic State (IS) group overran large areas of the country in 2014.
Non-believers call on God when faced with a crisis – despite insisting they're not religious
A new survey has revealed that one in four non-believers pray when confronted by tough times – despite insisting they are not religious. For atheists and agnostics, personal crisis or tragedy is the most common reason for them to resort to prayer, with a quarter admitting they pray for comfort or to feel less lonely.
Criminal charges against street preachers dismissed
A group of five Washington state Christian street preachers who received prior approval of their public evangelism efforts but were nevertheless charged criminally under the guise of violating a noise ordinance won dismissals with the assistance of a nonprofit First Amendment legal defense group. Police in Washougal, Washington, cited the five for disturbing the peace outside a high school in November.
Britain scrambles two Typhoon jets to intercept Russian planes
Britain scrambled two Royal Air Force Typhoon jets on Monday from Scotland to intercept Russian planes near the United Kingdom's airspace, a defense ministry spokesman said. The Typhoons were scrambled from RAF Lossiemouth in Moray, Scotland.
Pope Francis Claims It's A Sin To Reject Migrants and Refugees
Pope Francis has defined hostility and rejection of refugees and migrants as sin, encouraging people to overcome their "fully comprehensible" fears that these new arrivals might "disturb the established order" of local communities.
US Set to Cut UN Money for Palestinian Refugees
The Trump administration is preparing to withhold tens of millions of dollars from the U.N. agency for Palestinian refugees, cutting the year's first contribution by more than half or perhaps entirely, and making additional donations contingent on major changes to the organization, according to U.S. officials.
Australia's Hard Choice Between China And US
Canberra has always deftly balanced between Beijing and Washington but it may soon need to choose one over the other…
Conservative Message Continues To Disappear From Social Media
Twitter has become so adept at keeping Conservative masses from finding the truth that it even gets away with hiding the Tweets of the President of the United States of America from public view.
Attorney: Google Has 'Re-Education' Camps For Its Conservative Employees
Those who don't toe the party line on any politically sensitive topic tend not to last very long – they're either removed or forced to change their way of thinking to match the prevailing power until diversity of thought is a thing of the past.
Canadian PM Justin Trudeau: Pro-Life Groups Are 'Not In Line' With Canadian Government Or Society
On Wednesday, Canadian Prime Minister Justin Trudeau held a town hall at McMaster University in Hamilton, Ontario. During the event, a first-year student asked the PM about free speech as it relates to the pro-life movement.
Trump To Dems: 'DACA Is Probably Dead'
Democrats may use failure to compromise on DACA as opportunity to shut down government on Jan. 19
Belgium Euthanizing People Sans Consent
Medical professionals and leaders of the Belgian Catholic Church claimed Belgian officials are abusing euthanasia laws to kill people without reasonable consent.
Famous Christ Statue Set Ablaze
A fire of dubious origin damaged the famous Christ of the Pacific statue in Lima, Peru, charring it days before Pope Francis' visit to South America.
STUDENT: I'm a first-year student here at McMaster, and I just wanted to know your views on freedom of speech, and if it's important to you because in today's society, it's turning more into a leftist view, and if people don't have the same opinions, then they are ridiculed and called racists, bigots, and everything. For example, abortion. If you're pro-life, then you are ridiculed and insulted, but if you're pro-choice, then you're praised. And I just want to know if this is important to you?
TRUDEAU: Listen, I think I've demonstrated time and time again that defending rights and freedoms is at the core of who I am, and, quite frankly, is at the core of what Canada is. In this country, we defend each other's rights, even when they're unpopular, as we've seen a couple of times. At the same time, we need to know that there is a difference between freedom of expression and acting on those expressions and beliefs. A great example that I was wondering whether you'd bring up is the current kerfuffle around the Canada Summer Jobs program, and expecting that any organization that gets funding to bring young people through the Summer Jobs program – which hundreds of thousands of young people go through – will respect the Charter of Rights and Freedoms.
Now, that doesn't mean that religious groups and faith groups can't apply for that. On the contrary, so many of the great community organizations that we have working incredibly hard are faith-based across this country and it's an important and wonderful part of our society. It does, however, mean – and this is where we get to the crux of the matter – that an organization that has the explicit purpose of restricting women's rights by removing rights to abortion, the right for women to control their own bodies, is not in line with where we are as a government, and quite frankly where we are as a society.
Fire is the chosen emblem of God; and as these fire-emblems passed slowly between the divided carcases it was as though God accommodated Himself to the methods of human oath-taking, and solemnly bound Himself. But in all His dealings with us He is prepared to be both a furnace and a torch.

God as a Furnace. - Take up a piece of iron ore, and see how the metal is scattered amid commoner substances. How can it be disintegrated? The chisel cannot do it, but fire will. Plunge it now into the fire; let it fall in the heart of the glowing furnace, and presently the stream of liquid metal will issue forth, pure and beautiful. It is thus that God deals with human hearts; the blood makes propitiation, but the fire cleanses. The love of God, the purity of God, the spirituality of God brought home to us by the Holy Ghost, search and try us to the innermost fibre of our being, and burn out of us the evils which had long held empire.

Refining Fire, go through my heart,
Illuminate my soul;
Scatter thy life through every part,
And sanctify the whole.

God as a flaming Torch. - The torch guides the footsteps through the dark; and God's Spirit waits to shed light on many dark and hidden things, and to guide us into all the truth. It is one thing to comprehend by the intellect; it is altogether another to apprehend by the heart. There is no such teacher as God; and the mistake of our modern religious life is to receive so much from man, instead of waiting in rapt silence until God Himself communicates His truth to us. The conditions are purity of desire, cleanness of heart, and willingness to obey.