The First Book to Read
Jan 22nd
CommentaryPastor Cornelius R. Stam


Categories: Bible Salvation
In years gone by, when life was simpler, men had more time to ponder over the really important questions: What will become of me when I die? Is there a heaven — and a hell? Can I know God? Will He forgive my sins? If so, on what basis? What must I do to be saved?
The materialism, commercialism and technology of our day, however, have so complicated life that secondary problems hinder many people from even considering at leisure that which is most important.
Yet, despite all the hurry and anxiety, all the noise and distraction, there are troubled souls, hungering and thirsting for true satisfaction, for hearts cleansed from sin, for deliverance from the awful burden of a guilty conscience.
Such people should read Paul's Epistle to the Romans and meditate on its great message of salvation. In fact, this is the first book they ought to read.
In Romans the inspired Apostle declares that "all have sinned" (3:23) and that "the wages of sin is death" (6:23). But this is not all. Romans also proclaims the good news that the Lord Jesus Christ "was delivered for our offences, and was raised again for our justification" and that therefore we may have "peace with God through our Lord Jesus Christ" (4:25; 5:1).
More than this, Romans offers abundant grace to all who trust in Christ. "The law entered that the offence might abound, but where sin abounded grace did much more abound" (5:20,21). Thus believers are "justified freely by [God's] grace, through the redemption that is in Christ Jesus" (3:24) and "the [free] gift of God is eternal life through Jesus Christ our Lord" (6:23).
We urge those who are not sure of salvation to read carefully and prayerfully this great Epistle to the Romans. You may be thanking God for the rest of your earthly life — and forever — that you did.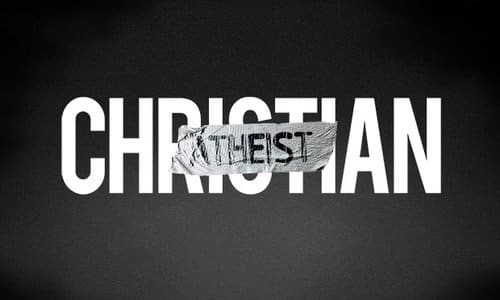 One would assume believing in God would be a prerequisite for any person who calls themself a minister. However, at least in the case of self-proclaimed atheist Reverend Gretta Vosper, this requirement has become more of a suggestion.
Read on to learn more about this atheist minister and the congregation that supports her:
About Reverend Gretta Vosper
Reverend Gretta Vosper is a Canadian minister at West Hill United Church of Canada in Scarborough. She calls herself an atheist but doesn't believe that fact should disqualify her from serving as a minister. Instead of a supernatural God, Vosper preaches about kindness, love and the human connection.
What goes on At West Hill United Church
Vosper has been an outspoken voice within the movement towards downplaying the Bible and Jesus in the United Church. Under the guidance of Vosper, West Hill moved further and further away from traditional values. Spokesperson Andrea DiPede explains:
"We have moved away from language that references God in order to create an environment without barriers to participation. The services are themed around love, justice, compassion, care, responsibility and living in a right relationship with ourselves."
The United Church of Canada Doesn't Believe an Atheist Minister Can Serve
The UCC General Council considered the issue of Vosper serving as a minister. The Conference Interview Committee determined that Vosper was "not suitable" to remain a minister. The committee ruled 19-4 against Vosper and made the following statement:
"In our opinion, she is not suitable to continue in ordained ministry because she does not believe in God, Jesus Christ or the Holy Spirit."
Although the committee ruled that Vosper was unsuitable to lead, it didn't make any sweeping judgments to move her out of her position of leadership.
Vosper's Long-Term Outlook
The committee said the following about how Vosper's situation would be handled according to the executive secretary Rev. David W. Allen "...until the results of the formal hearing (this hearing would determine whether Vosper should be removed as a minister and face disciplinary action) are known, no call, appointment, or transfer for Ms. Vosper will be approved by Toronto Conference.
No further restrictions will be placed on Ms. Vosper's functioning at this time.
Presently, any action to issue disciplinary action towards Vosper has been put on hold.
Vosper is Still Serving With Her Congregation's Support
In December 2016, Vosper was crucial to the founding of a secular community called Toronto Oasis. On the organization's website, they explain the purpose of their meetings:

"Each week we gather to discuss real-world principles based on reason, not tradition, which are supported by evidence, not scripture or revelation."
What Christians Can Learn From This Situation
Learning about a minister who doesn't believe in God being allowed to continue in a leadership role is troubling to say the least. Of course, many who support Vosper within her congregation call themselves atheists or agnostics.
Therefore, it's worth wondering why this group defines themselves as a church anyway, why not just say they are a club? Seems like that would make things less confusing, but then, Satan is a master at deception, "blinding the minds of them that believe not". (II Corinthians 4.4)
Unfortunately, this sad trend towards more liberal pulpits and congregations is a sad sign of the times to be sure. This situation serves to remind all Christians to remain committed to upholding the holiness of the Word of the God and the sanctity of churches.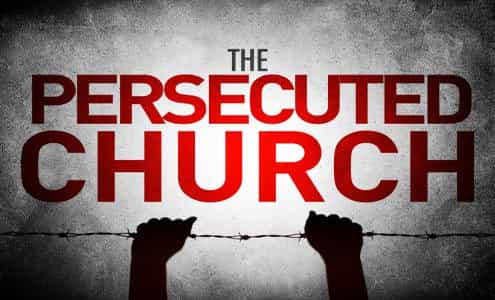 As if North Korea weren't taking up enough headlines, Open Doors USA just added another one: Kim Jong Un's country is topping the list of the world's "Most Dangerous Places to Be a Christian."
Of course, the distinction is nothing new for the regime, which has owned the No. 1 spot for the last 15 years. "Nearly one of every 12 Christians in the world today lives in an area, or in a culture, in which Christianity is illegal, forbidden, or punished," Open Doors President David Curry explained. In North Korea, where 50,000 people are suffering in prison or labor camps for their faith, few are surprised.
What is surprising, experts say, is the alarming new trend in places like Afghanistan. The struggling country, which is a routine offender on the list, climbed into the second worst spot—a frustrating development for nations like America that continue to pour resources and troops into the area. Even in the Bush years, religious liberty was a problem in the area.
As Open Doors points out, Islamic extremism is the biggest driver of persecution, "initiating oppression and conflict in 35 of the 50 countries on the list." Now, with reports that Pakistan has been aiding Muslim radicals in Afghanistan, we're starting to see the effects. President Donald Trump, to his credit, cut off aid to Pakistan, one of our supposed "allies" in the region, hoping he could persuade it to stop giving "safe haven to the terrorists we hunt in Afghanistan."
Amazingly, "Afghanistan and North Korea are nearly tied. Never before," Curry told reporters, "have the top two countries been so close in incidents. Both countries are extreme in intolerance and outright persecution of Christians in every area Open Doors monitors. Afghanistan now meets the same level of persecution as North Korea in five out of six areas. This is a tragedy considering the efforts being made by the international community to help rebuild Afghanistan are failing to ensure freedom of religion."
Radical Islamists continue their march of savagery through most of the Middle East and Africa, burning schools and villages to the ground in their war against non-Muslims.
Pakistan, meanwhile, the accomplice to Afghanistan's rise to infamy, scored the highest in "churches or church building attacks, abductions, and forced marriages."
The Trump administration, which has done an admirable job cleaning up Iraq and driving the Islamic State out of the country, has another hill to climb in the surrounding nations. The problems of violence and extremism, which have mushroomed in the last decade, point back to President Barack Obama's failures as an international leader—not only on terrorism, but religious liberty.
As we've said before, America's silence under the last administration led to a rise in the global threat that Trump is now working furiously to control. Conservative leaders like former Rep. Frank Wolf spent the better part of Obama's two terms begging him to get off the sidelines and defend the persecuted church. But if the president wouldn't recognize the First Freedom of Americans here at home, how could he fight for the world's? Fortunately, the new White House has no interest in tip-toeing around the issue of persecution.
Trump has been a staunch advocate for freedom.
In a landmark address to the Knesset on Monday, US Vice President Mike Pence pledged the US would relocate its embassy from Tel Aviv to Jerusalem by the "end of next year," called on the Palestinians to return to the negotiating table for peace talks, and vowed Washington would withdraw from the "disaster" Iran nuclear deal unless it was "fixed.
Let the Headlines Speak
Jan 22nd
Daily NewsFrom the Internet


Categories: Today's Headlines
Will Turkish Invasion of Syria Bring About Pre-Messianic Conflict With Russia?
A massive Turkish ground force crossed into the Afrin region of Syria to fight the Kurdish militia and push them out of Syria. The Turkish government claims their goal is to establish a 19-mile buffer zone against the Kurdistan Workers Party (PKK), a militant group based in Syria. If the conflict intensifies, it could pit Turkey directly against Russia, which has boosted its military presence and bases in Syria in an effort to support the Syrian government in the country's nearly seven-year-long civil war. A conflict between Turkey and Russia was predicted over 200 years ago by Rabbi Elijah ben Solomon Zalman, known as the Vilna Gaon, …
California to register illegal aliens to vote – automatically
The state has long provided driver's licenses to all who simply claimed, without proof, that they were citizens of in the country legally. There were no checks made or documentation required. But beginning April 1 every person who gets a California driver's license will be automatically entitled to vote.
Report: Trump suggests annexation of 10% of Judea and Samaria
Palestinian Authority chief negotiator Saeb Erekat revealed in a report prepared for the PLO Central Committee meeting last week details of the American proposal for a "deal of the century" aimed at advancing an agreement to resolve the Arab-Israeli conflict. According to the report, the outline drawn up by US President Donald Trump's negotiating team included the annexation of 10% of Judea and Samaria by Israel and the placement of the capital of the future state of Palestine in the suburbs of Jerusalem.
Analysis: A new anti-Israel axis is forming
With Hamas running out of options in its terror war against Israel from Gazan soil, the Islamist terrorist organization is looking for other options to hit Israel. After Israel proved it can virtually neutralize every rocket launched at southern Israel from Gaza and developed what is dubbed 'an underground Iron Dome' in order to combat the increasing threat of Hamas' terror tunnels, the Palestinian terror group is now threatening Israel from the north.
The age of Neo-Stalinism
Today, the judicial system has turned into a disgusting parody of itself; supported by politicians, Academia, media and NGOs, it is now a powerful lever used by prominent people to promote the ideology of political correctness and multiculturalism. The goal of this ideology is ethnic and cultural substitution and, as a consequence, Islamization. It is not actively displayed, although it is not concealed.
Pope shocks Chile by accusing sex abuse victims of slander
Pope Francis accused victims of Chile's most notorious pedophile of slander Thursday, an astonishing end to a visit meant to help heal the wounds of a sex abuse scandal that has cost the Catholic Church its credibility in the country. Francis said that until he sees proof that Bishop Juan Barros was complicit in covering up the sex crimes of the Rev. Fernando Karadima, such accusations against Barros are "all calumny."
Israeli Obstacles to Peace
Abbas has never met an offer he liked. In 2008, then prime minister Ehud Olmert offered him everything he demanded, and Abbas walked away. In 2014, then-president Barack Obama offered him even more than Olmert did. And Abbas walked away.
Iran says warplanes warned off 2 Western vessels during drill
Iranian warplanes warned off two "coalition vessels" during military drill in waters off the country's southeast, a senior naval officer said, in the latest confrontation between Iranian and Western forces that patrol the Gulf. The vessels approached the area of the drills early on Monday to monitor Iranian ships, said Rear Admiral Mahmoud Mousavi, spokesman for the drills, according to Tasnim news agency.
French prison guards in nationwide strike after attacks
A series of attacks against prison guards by inmates at institutions across France has led to a nationwide strike in the country. Unions have vowed a "total blockade" of prisons on Monday as their dispute with the government over safety improvements and wage rises enters its second week. France's Justice Minister Nicole Belloubet said she would meet union leaders to try to end the crisis.
Syria offensive: Turkish troops 'capture villages' in Afrin
Turkish forces have captured a number of villages in north-western Syria, on the third day of an offensive to oust Kurdish fighters, Turkish media report. Turkish troops, accompanied by allied Syrian rebels, reportedly seized control of several areas in the region of Afrin on Monday. But Kurdish fighters later said they had recaptured two of the villages.
US shutdown: Government services closed as working week begins
Hundreds of thousands of federal workers will be unable to report for work on Monday, as the US Senate struggles to end a government shutdown. Some will not be paid until the stalemate is resolved. A rare Sunday session of the Senate yielded no agreement between Democrats and Republicans, with immigration one of the main sticking points.
Scientists are worried a mysterious "zombie" disease killing deer could spread to humans
Deer across North America are dying from a mysterious disease that gradually destroys the animals' nervous systems. And scientists are concerned that the infection could make its way to humans. Chronic wasting disease — or "zombie deer disease" — was first observed in 1967 in Fort Collins, Colorado, and has since infected wild herds in 24 states and Canada, as well as in South Korea and Norway, NPR reported.
China, Unhampered by Rules, Races Ahead in Gene-Editing Trials
In a hospital west of Shanghai, Wu Shixiu since March has been trying to treat cancer patients using a promising new gene-editing tool. U.S. scientists helped devise the tool, known as Crispr-Cas9, which has captured global attention since a 2012 report said it can be used to edit DNA. Doctors haven't been allowed to use it in human trials in America. That isn't the case for Dr. Wu and others in China.
Paris dustmen film swarming plague of rats as Paris faces up to mass rodent infestation
Paris rubbish collectors have released a video to sound the alarm over a plague of rats that have invaded the banks of the Seine, claiming that the rodents now pose a physical threat to dustmen. Shot last month between the tourist landmark of the Musée d'Orsay and the Pont Royal, the film shows a huge group of the large vermin desperately trying to escape from a deep plastic municipal rubbish bin.
PROPHECY COMING ALIVE: Just Like The Bible Said, Israel Will Turn The Desert Into Paradise
"G-d will console Zion..and He will make her wilderness like Eden and her desert like the garden of G-d" Isaiah prophesied and the prophecy is happening now…
A workshop on how women can dress in accordance with Islam has been approved by city officials in Dresden, Germany
A course offered by an educational center in Dresden that tells how to properly wear the burqa is going forward, despite some outcry from those who say the class contributes to the oppression of women. What's even more outrageous is that this course has been sanctioned by city authorities.
Number of young women using ADHD medicine up by 700 percent, CDC says
Are more people suffering from attention-deficit/hyperactivity disorder? More prescriptions are certainly being filled, because the number of women in their late 20s using ADHD medicine jumped to 700 percent, according to the U.S. Centers for Disease Control and Prevention.
Brazil declares yellow fever emergency in Minas Gerais
Brazil's south-eastern state of Minas Gerais has declared a public health emergency following a deadly outbreak of yellow fever. At least 15 people have died there since December. Many areas, including the state capital Belo Horizonte, have been affected. A mass vaccination programme is in place in three southern states.
BREAKING: FIVE MONTHS Worth of Peter Strzok Text Messages GO MISSING – FBI Cites Mystery "Glitch"
Additional text messages sent and received by disgraced FBI agent Peter Strzok have been handed over Congress, reports the Associated Press. In yet another twist to the Peter Strzok saga, the FBI failed to hand over a block of the agent's text messages because they have gone missing.
Major state to register illegal aliens to vote – automatically
California will take the next step in blurring the lines between citizens and non-citizens beginning April Fool's Day when the state complies with a court order to begin automatically registering to vote all those who are granted driver's licenses.
Look who's suing to quash U.S. terrorist screening
A group established as a front for the Muslim Brotherhood in the U.S. is suing the federal government's Terrorist Screening Database, contending it stigmatizes its targets without due process.
HHS Rescinds Obama-Era Rule Banning States From Excluding Planned Parenthood From Medicaid Program
The Department of Health and Human Services (HHS) has rescinded an Obama-era rule that banned states from excluding the abortion giant Planned Parenthood from their Medicaid program.
Amazon's Automated Grocery Store of the Future Opens Monday
…The Seattle store, known as Amazon Go, relies on cameras and sensors to track what shoppers remove from the shelves, and what they put back. Cash registers and checkout lines become superfluous – customers are billed after leaving the store using credit cards on file.
Ryan Zinke Signs Over Road For King Cove
Interior Secretary Ryan Zinke will swap federal land with the Aleut of King Cove, Ak., on Jan. 22, answering decades of pleas from local officials to build a road on roughly 500 acres.
Trump Undoes Obama's Legacy In First Year
As president, Barack Obama repeatedly mocked Donald Trump's political ambitions, laughing at the idea of Trump ever winning the presidency.
More than 25,000 Murdered in Mexico in 2017, Country's Deadliest Year
Mexico saw a total of 25,339 murders last year, official data has shown, after 2017 was already established as a record-breaking year based on killings carried out until November.
NEW WORLD (DIS)ORDER: George Soros Suffers Embarrassment of the Century, May Be Banished from His Own Country That Detests Him
Hungarian-born US billionaire Soros has been called "a public enemy" by Prime Minister Viktor Orban who accuses the 87-year-old of orchestrating migration into Europe since the refugee crisis began in 2015. Hungary erected fences on its southern borders in 2015 and last year began holding all adult asylum-seekers in guarded border camps.
Key Words #15: The Christian Armed
Jan 22nd
Morning MeditationF.B. Meyer


Categories: Meditation;Inspirational;Book Study
EACH Christian has to meet with the powers of hell, in his own life, and in his capacity as a soldier of the Gospel of Christ. It is with the latter aspect of the conflict that the apostle is specially concerned, in the last chapter of the Epistle we have been studying. We do not question that there is a reference to the personal conflict which each believer has to maintain with the principalities and powers of evil. But the stress laid on the fact that they are the world-rulers, or the rulers of the darkness of this world, is significant of that wider conflict which the Church, and each member of it, is called upon to maintain with the grim hosts of evil that lie unseen behind those systems of superstition, cruelty, and pride, which oppose the Gospel of Jesus Christ.
It is well for us to recognise this supernatural element in the evil by which our work for God is confronted, and often sorely pressed. We have to wrestle, not simply with the stupidity, barbarism, or intellectual acumen of flesh and blood, but with the spiritual hosts of wickedness which are in the heavenly places. (See Dan. 16.)
There is no need, however, for us to abate one jot of courage, for in his Ascension all these principalities and powers were put under the feet of our Redeemer; and as we abide in Him, we share his conquest; we are more than a match for the mightiest forces of hell; we walk upon our high places.
But the apostle makes it clear that we must possess certain personal qualities before we can avail ourselves of the victory or power of the Captain of our Salvation. This is what he means by urging us to put on the whole armour of God, that we may be able to withstand in the evil day, and having done all to stand. Let us ponder this; for to neglect it is the cause of much of the failure of Christian workers. They are not careful enough as to their personal character, and so the devil laughs them to scorn; for by their inconsistencies they cut the sinews of their faith and dissociate themselves from the only source of victory that he dreads. (Compare 2 Peter 1:5-11)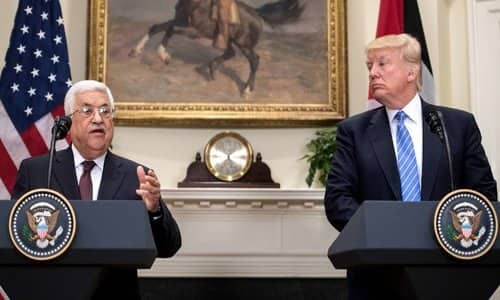 Those who care about the Jewish state know that the Israeli people ardently desire achieving a lasting and true peace. But the pursuit of that noble aspiration has during the course of the last 25 years been largely based on a delusion.
It has always been a matter of wishful thinking, rather than serious analysis, to assume that the Palestine Liberation Organization and the Palestinian Authority (PA) created from it after Oslo are as interested in peace as Israel is.
The world got another reminder of this reality when PA President Mahmoud Abbas gave a speech in which he not only rejected any further negotiations with the U.S. and Israel, but also engaged in a wild anti-Semitic rant denying Jewish history and making it clear he had no desire for peace.
Yet when faced with this fact, many on the left prefer to focus their anger at a favorite target rather than admit that Abbas, like his predecessor Yasser Arafat, was an opponent of peace rather than a credible negotiating partner.
That's why some in the so-called peace camp prefer to blame Palestinian misbehavior on President Donald Trump rather than own up to the truth about Abbas.
That disconnect between hope and reality has set up a vicious cycle in which negotiations are always undone by the reality of Palestinian politics. While Palestinian rejectionism has been a constant since the signing of the Oslo Accords in 1993, there have been two moments when their actions were so unambiguous that it exposed the peace process as a sham.
One was in 2000, when, after then-Prime Minister Ehud Barak went to Camp David and offered the Palestinians an independent state in almost all of the West Bank, Gaza and a share of Jerusalem. Arafat said no. Within weeks, he began a terrorist war of attrition known as the second intifada that took the lives of more than a thousand Israelis and many more Palestinians.
That war created a broad consensus in Israel in which the vast majority of Israelis came to understand that the Palestinians aren't ready to make peace. But some hoped Arafat's successor would be different. Abbas disappointed those hopes with rejections of more peace offers, refusals to negotiate and inflammatory rhetoric that set off new rounds of violence, such as his assertion that "stinking Jewish feet" should not pollute the holy sites of Jerusalem.
Yet still the peace camp clung to him, and President Barack Obama praised him as a champion of peace.
But no rational person could hear Abbas's January 14 diatribe and still believe he has any interest in two states or coexistence. His complaints were not so much about the U.S. recognition of Jerusalem as Israel's capital as they were about the entire Zionist project.
He denounced Trump but made it clear his real problem was with Arthur James Balfour and the origins of Jewish statehood as well as in denying the historical ties between the Jewish people and their ancient homeland. He vowed to go on supporting terrorism and his violent words confirmed a commitment to incitement.
Yet rather than confront the truth about Abbas, many on the left prefer to blame Trump.
It's true that the president's Jerusalem statement as well as his efforts to pressure the PA to give up terror funding offended the Palestinians. They also resent his willingness to use U.S. aid as leverage to get them to embrace peace.
But nothing he did foreclosed the possibility of two states or even a negotiation in which he would use his leverage to pressure Israel to get the "ultimate deal" he craves. A Palestinian leader who wanted peace would have exploited that opening. Instead, Abbas demonstrated why he didn't take advantage of the eight years when Obama was hammering Israel to make concessions: he isn't interested in deal that will end the conflict on any terms.
Trump didn't make him give that speech. Nor did Israeli Prime Minister Benjamin Netanyahu. But for those who always blame Israel and deny Palestinian intentions, admitting that they've been duped is painful. It's time for the "peace camp" to understand Abbas and the Palestinians just aren't that into them.
To understand that peace isn't possible in the foreseeable future doesn't mean it can't happen eventually, when the political culture that makes Abbas's stand popular is rejected in favor of one rooted in an admission that their failed century-old war on Zionism is over.
But for those who have always blamed Israel and now Trump for the lack of peace, Abbas's speech was a long-overdue reality check. Those who won't accept that have forfeited the respect of fair-minded observers.
Palestinian Authority Chairman Mahmoud Abbas threatened war if US President Donald Trump does not allocate Jerusalem as the capital of a future Palestinian State.
In a Cairo speech, Abbas said, "Jerusalem is the key to peace if it is our capital, and if it is not - it is the key to war. Trump will need to chose."
According to Abbas, Trump provoked millions of Muslims by choosing to recognize Jerusalem as Israel's capital.
"There is no such thing as a Palestinian who will give up even one millimeter of Jerusalem," he claimed.
Last week, Abbas told the Palestine Liberation Organization's Central Committee that the international community "wanted to bring the Jews here from Europe, in order to preserve European interests in the area. They asked Holland, who had the largest fleet in the world, to transfer the Jews."
"Israel is a colonialist project that has no connection to Jews."
Cursing Trump's threat to cut funding to the Palestinian Authority, Abbas said, "I saw his tweet saying that the US won't give Palestinians money because 'we refuse to negotiate.' May your home be destroyed. Where did you offer that to me? On the phone? On television?"
New layer...