We need not discuss the nature of Paul's thorn in the flesh. It is enough that he calls it "a stake," as though he had been impaled. It must have, therefore, been very painful. It must also have been physical, because he could not have prayed thrice for the removal of a moral taint, and been refused. It came from Satan, permitted by God, as in the case of Job, to buffet his servant. It is not unlikely that he suffered from weak eyes, or some distressing form of ophthalmia; hence the eagerness of the Galatian converts to give him their eyes (see Gal 4:15).
God does not take away our thorns, but He communicates sufficient grace. He always answers prayer, though not as we expect. Let the music of these tender words soar unto thee, poor sufferer! "My grace is sufficient even for thee." Sufficient when friends forsake, and foes pursue; sufficient to make thee strong against an infuriated crowd and a tyrannical judge; sufficient for excessive physical exertion and spiritual conflict; sufficient to enable thee to do as much work, and even more, than if health and vigor were not impaired, because the very weakness of our nature is the chosen condition under which God will manifest the strength of His.
Do not sit down before that mistaken marriage, that uncongenial business, that physical weakness, as though thy life must be a failure; but take in large reinforcements of that Divine grace which is given to the weak and to those who have no might. It is clear that Paul had reached such a condition, that it was a matter of deep congratulation to him to be deficient in much that men hold dear, and to have what most men dread. He rejoiced in all that diminished creature-might and strengthened his hold on God.
WALK IN LOVE. (Ephesians 5:2)
Jan 18th
Morning MeditationF. B. Meyer


Categories: Meditation;Inspirational;Book Study
We are to imitate God's love in Christ. The love that gives, that counts no cost too great, and, in sacrificing itself for others, offers all to God, and does all for his sake. Such was the love of Jesus--sweet to God, as the scent of fields of new-mown grass in June; and this must be our model.
Not to those who love us, but who hate; not to those who are pleasant and agreeable, but who repel; not because our natural feelings are excited, but because we will to minister, even to the point of the cross, must our love go out. And every time we thus sacrifice ourselves to another for the sake of the love of God, we enter into some of the meaning of the sacrifice of Calvary, and there is wafted up to God the odour of a sweet smell.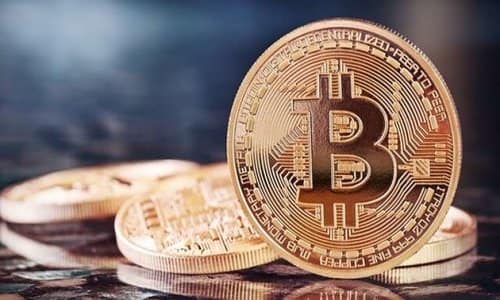 2017 ended with Bitcoin making daily headlines. If you're not familiar with Bitcoin, it's a specific type of cryptocurrency (a secure digital currency). It made daily headlines mostly due to the mania surrounding its steep rise in price.
Why are so many people euphoric about Bitcoin? Many think it will replace the U.S. dollar. They say it's the future of money. Others say Bitcoin is worthless, and its price run-up is a bubble certain to burst. So which one is it? Is Bitcoin the future or a passing fad? I don't know. Time will tell.
However, I do know this. Cryptocurrencies and electronic transactions will dominate the future. And many believe the technology behind Bitcoin will be the reason that happens. So what is this technology? It's called blockchain, and many believe it's the future of financial transactions.
Blockchain Transactions
So what is blockchain? In simple terms, blockchain is a growing online record. Here's a simplified example. Let's say Citizen A agrees to buy a product from Citizen B using Bitcoin. When he does, the blockchain records the transfer of the Bitcoin from Citizen A to Citizen B.
When Citizen B eventually buys something using the Bitcoin, his transaction is added to the existing record. This goes on and on forever, generating a record of every transaction in the life of a specific Bitcoin. If this is all blockchain did, it wouldn't be revolutionary. But a second component makes blockchain groundbreaking.
Unlike other electronic transactions, blockchain records are public. They don't exist in a centralized location such as a commercial bank or the U.S. Federal Reserve. Instead, they're stored over a large decentralized network. This means blockchain records are on computers all over the world.
And this makes cryptocurrency counterfeiting almost impossible since altering any past records requires widespread collusion across the entire network.
This is the main reason so many people are excited about Bitcoin. They believe the public records make it less susceptible to fraud and theft. But that's not the only benefit. They point to others as well. One of Bitcoin's benefits is its limited supply. Unlike many government-backed currencies, Bitcoin features a fixed number of coins.
So a central bank can't print more Bitcoins and destroy their value. Many also believe Bitcoin offers a greater level of privacy protection and anonymity. Why? Because even though blockchain records are public, each transaction is tied to an online address rather than any information related to a person's identity.
Because of these benefits, many people believe Bitcoin (or perhaps some other cryptocurrency) will become the money of the future. Is this realistic? Yes. I think so. First, the decentralized nature of blockchain records make their transactions more secure.
And as more and more business is conducted online, people will demand greater levels of security. Second, all paper money will soon be obsolete. And when that happens, cryptocurrencies will be the most efficient and convenient alternative.
The End of Paper Money
Whether it's blockchain-backed cryptocurrencies or some other form of electronic currency, paper money will soon disappear. It won't just fall out of favor due to inconvenience. Outside of museum showcases, it will disappear forever. How can I be so sure? Because counterfeiting will soon be impossible to prevent. Advanced technology makes it certain.
New technologies will soon lead to desktop printing of 3D objects where every molecule is perfectly positioned. With such technologies, we can't stop counterfeiters. They'll flood the world with perfect copies of every national currency.
No one will be able to tell the difference between a fake dollar bill and a real dollar bill. And when that happens, both will be worthless. World governments won't have a choice. They'll quickly do away with all physical currency, and all economic transactions will go electronic.
Because of the benefits mentioned earlier - security, supply stability, and privacy - the use of non-government-issued cryptocurrencies such as Bitcoin will become more widespread. But do cryptocurrencies really provide the promised benefits? While many insist they do, I believe history proves otherwise.
Bitcoin and Global Government
Unregulated cryptocurrencies like Bitcoin take power away from government. They also invite tax evasion and other illegal activities. And trust me - government loves taxes, and government loves control. Is it realistic to believe governments will continue to take a hands off approach when it comes to Bitcoin and other cryptocurrencies?
I don't think so. And in the face of government power, I don't have a lot of confidence in the security and anonymity of Bitcoin and other cryptocurrencies.
Let's take security for instance. Many say Bitcoin can't be hacked. Is that really true? Maybe, but I'm a bit skeptical. I find it hard to believe national governments with their massive resources won't be able to hack Bitcoin.
Even if counterfeiting of Bitcoin proves impossible, Bitcoin exchanges and user accounts are still susceptible to fraud and hijacking. I believe in due time, the idea Bitcoin offers total security will prove
And what about personal privacy? Those who champion Bitcoin say it offers anonymity because each coin is linked to a specific public address rather than a person's name or home address. But is it realistic to believe governments (or even individual hackers) can't unmask the identity of each person behind a Bitcoin address?
I think the answer is obvious. Government, with its massive resources, can identify every Bitcoin user. And since Bitcoin transactions use blockchain, which is an open and public record, governments can track and follow every Bitcoin transaction in the world.
In a world where paper money no longer exists, that last sentence should grab your attention. Why? Because the Bible described such a system nearly two thousand years ago.
The Coming Global Economic System
Long ago, the Book of Revelation foretold the establishment of an end time economic system eerily similar to a world dominated by cryptocurrencies. The Bible says a time will come when a global dictator will require everyone on earth to receive a mark on the right hand or the forehead (Revelation 13:16).
Without this mark, the people of the world won't be able to buy or sell anything (Revelation 13:17). How will this work? It remains to be seen. But the rise of cryptocurrencies provides us with a glimpse as to how it might function.
Cryptocurrencies require all transaction records exist in the public domain. While names and other identifiable information won't necessarily be part of the public record, governments have the resources to unmask those identities.
This will especially be true of the Antichrist's global government, which will have power over all the people on the face of the earth (Revelation 13:7). Hacking cryptocurrencies will be easy for such a government.
With cryptocurrencies and ecommerce, mark of the beast technology is already here. In order to control who can buy and who can sell, the Antichrist will need a system capable of tracking every transaction on earth. Cryptocurrencies and public blockchain records provide such a system.
So what does all this mean? It means we're fast approaching a time the prophets warned about. The end times are near. The tribulation, the Antichrist, and global government are all near. But that also means something else. It means the return of Jesus is also near. So have no fear, Jesus is coming (Revelation 22:20)!
Let the Headlines Speak
Jan 18th
Daily NewsFrom the Internet


Categories: Today's Headlines
Player Who Refused to Kneel for Anthem Drops Incredible Statement About Jesus After Winning Play
Besides being a dignified NFL player who's reportedly never once kneeled for the national anthem, Minnesota Vikings quarterback Case Keenum is also a stalwart Christian who truly prizes his personal relationship with Jesus Christ.
Trump Sends "Silent Death" Ship to NK Conflict Zone
the USS Wasp — an amphibious assault ship with stealth attack capabilities — has been deployed to Yokosuka Naval Base in Japan, joining the 7th Fleet's show of force against Pyongyang. The ship will be replacing the USS Bonhomme Richard as the flagship of Task Force 76. One of the key features of the Wasp is that it's been modified to carry F-35B Lightning II stealth aircraft, allowing for nearly silent strikes against the North Koreans should the situation arise.
Canadian Christians say they can't apply for federal job funding due to abortion clause
Canadian Christians say they can't apply for a federal job funding program called the Canada Summer Jobs program because it would require them to voice support for abortion, the Ottawa Citizen reported. The clause states that "reproductive rights" includes "the right to access safe and legal abortions."
Kabbalist: New High-Speed Train Necessary For Third Temple
The new high-speed train nearing completion connecting Israel's recently upgraded international airport directly to the Temple Mount is expected to be complete just in time for Passover, which one mystic sees as fitting since so many esoteric hints indicate the road to the Third Temple will be paved with train tracks.
Damascus warns Turkey against Afrin attack
"We warn the Turkish leadership that if they initiate combat operations in the Afrin area, that will be considered an act of aggression by the Turkish army," deputy foreign minister Faisal Meqdad said in comments reported by state media.
India test-fires missile amid perceived threats from China, Pakistan
India tested its longest-range intercontinental missile on Thursday, the defense ministry said, part of efforts to build a nuclear deterrent against neighboring Pakistan and China. The 5,000-km range (3,107-mile) Agni missile was tested from an island in India's eastern coast in the Bay of Bengal, the ministry said on its official Twitter account.
Saudi Arabia to allow Israel flyover rights?
During his official state visit to India, Prime Minister Netanyahu dropped tantalizing hints that Saudi Arabia would soon allow Israel-bound planes to fly over its territory. Netanyahu told a group of Indian businessmen that "One of the things we are trying to do is promote a simple thing – an efficient and direct route between Israel and India, the kind we have between Israel and Silicon Valley, the kind we now have between Israel and China".
US Palestinian rep. says UNRWA funds 'not a bargaining chip'
The head of the Palestinian mission to Washington slammed the US Trump administration Wednesday over its decision to withhold $65 million to Palestinian aid agencies, saying that making basic humanitarian services such as food, medical supplies and education accessible to Palestinians is not a bargaining chip, but an American and international obligation.
North Korea crisis: South to continue talks with 'clear eyes'
South Korea says it will continue high-level talks with North Korea with "clear eyes" amid global warnings that Pyongyang might be playing for time to continue its nuclear-arms programme. "We have to make the most" of the opportunity, South Korean Foreign Minister Kang Kyung-wha told the BBC. The two Koreas earlier agreed to march under a "unified Korea" flag at next month's Winter Olympics in the South.
'Code red' storm halts Dutch trains and flights
Dutch authorities have suspended all flights to and from Amsterdam Schiphol airport because of a severe storm. Most rail traffic has also stopped as winds gust at up to 140km/h (90mph) across the Netherlands. Schiphol, one of Europe's busiest airports, gave no estimated time for flights to resume.
At least 10 deaths from snow, ice and record cold in South
Snow, ice and a record-breaking blast of cold closed runways, highways, schools and government offices across the South and sent cars sliding off roads Wednesday in a corner of the country ill-equipped to deal with wintry weather. At least 10 people died, including a baby in a car that plunged off a slippery overpass into a Louisiana canal.
Turkey says could act in Syria unless U.S. withdraws support for Kurdish force
Turkey said on Wednesday it would not hesitate to take action in Syria's Afrin district and other areas unless the United States withdrew support for a Kurdish-led force there, but Washington denied such plans and said "some people misspoke". Turkish President Erdogan has repeatedly warned of an imminent incursion in Afrin after Washington said it would help the Syrian Democratic Forces (SDF), led by the Kurdish YPG militia, set up a new 30,000-strong border force.
Erdogan, Pope to discuss Trump's Jerusalem move
Turkish president to visit Vatican, discuss response to US recognition of Jerusalem as the capital of Israel.
100 Victims Testify In Court Over Massive Child Molestation Cover-Up In USA Gymnastics
…Nearly 100 women will read victim impact statements this week, sharing their accounts of the horrific sexual assault they endured when they were young girls, at the hands of Larry Nassar—and in doing so, they are also revealing that USA Gymnastics enabled the predator.
TOM FITTON WARNS: "Tsunami of Information" Set To Expose "Obama/Clinton/Deep State Scandals" (VIDEO)
Echoing statements he made on Fox News program "Hannity" last week, Judicial Watch president Tom Fitton warned on Tuesday that a "tsunami of information" exposing "Obama/Clinton/Deep State scandals," will soon be released.
Dow Breaks 26,000! First Time Ever! President Trump Now Owns EVERY MAJOR DOW RECORD in History!
New All Time Highs! Records Shattered! Every Dow record imaginable shattered. President Trump owns the Dow. Although President Trump has not yet been in office for a full year, his first year in office is already the greatest year in stock market history! Today it got even better.
Former Chief Asst. U.S. Attorney: Trump Admin's Espionage Act Enforcement May Spell Trouble For Hillary Clinton
The Justice Department announced Tuesday that it had charged ex-CIA agent Jerry Chun Shing Lee with a felony for unlawfully retaining classified information. Chief Asst. U.S. Attorney Andrew C. McCarthy believes Lee's arrest demonstrates the Trump administration is doing what the Obama administration, in part, refused to do — enforce the Espionage Act. The move may spell trouble for Hillary Clinton.
Report: Medicaid And Obamacare May Be Incentivizing Opioid Trafficking And Abuse
One of the largest entitlement programs in the country is incentivizing prescription drug trafficking and exacerbating the national opioid epidemic, according to a Senate report.
REPORT: Homeland Security Is Preparing To ARREST Leaders Of Sanctuary Cities
The move follows the Justice Department issuing a "final warning," to various sanctuary cities around the country. Cook County, Illinois, Chicago, Illinois, New Orleans, Louisiana, New York, New York and Philadelphia, Pennsylvania are on the Justice Department's hit list for failing to enforce federal immigration laws.
BREAKING VIDEO: James O'Keefe EXPOSES Twitter Bans Users Under Pressure From Chinese Government
Project Veritas founder James O'Keefe released a brand new video exposing Twitter's practice of banning users due to pressure from foreign governments. On January 1st, Conrado Miranda, a former senior software engineer at Twitter admitted to Project Veritas that the social media giant routinely bars users at the behest of the Chinese government.
Deep State, in Panic, Tries to Drop Fusion GPS Dossier, As Predicted by QAnon
Nunes to reveal Obama electronic surveillance evidence
SODOM AND GEMORRAH: California Gov. Jerry Brown To Force Schools To Show Kids 'Gay Sex' As Part Of LGBT-Inclusive Curriculum
California Governor Jerry Brown has mandated the use of gay pornography in elementary schools in order to teach children about LGBT sex.
Racist Google (Youtube) Censors MLK's Niece and Her Message of Racial Harmony
In the aftermath of President Trump's alleged "S-hole" comment, that he denies, Alveda King, Fox News contributor and the niece of the late, great Dr. Martin Luther King spoke out and said that President Trump was no racist and provided examples. I published those examples and Youtube (Google) chose to to censor Ms. King's comments regarding President Trump and his lack of overt racism as well as Ms. King's message of racial unity by demonitizing the following video (see below).
Rev. Graham: 'Darkness Is Spreading,' 'Forces of Evil' Working to Destroy Moral Society
Evangelical leader Franklin Graham, son of Pastor Billy Graham, said, "darkness is spreading rapidly" across the globe — the sins of pornography, sexual abuse, drugs, religious persecution — and that the "forces of evil are" are doing all they can to "destroy the foundations of a morally healthy society." He added that the light of Truth, which is Jesus Christ, will dispel the darkness but believers need to help spread this truth in their everyday lives.
Trump: Freedom Doesn't Come From Govt, It's a 'Sacred Right From Almighty God'
Today, President Donald Trump issued a proclamation declaring January 16, 2018 as Religious Freedom Day, wherein he noted that, "Our forefathers, seeking refuge from religious persecution, believed in the eternal truth that freedom is not a gift from the government, but a sacred right from Almighty God."
9 of 12 National Park Service advisers resign, cite differences with Zinke
A majority of the members of the U.S. National Park Service advisory board resigned this week — citing Interior Secretary Ryan Zinke's unwillingness to engage with them. Nine of the panel's 12 members — a bipartisan panel appointed by former President Barack Obama — signed off on a letter of resignation on Monday.
Diversity Visa Lottery Winner Offered to Kill Obama for ISIS
"The defendant in this case lived in Brooklyn while making plans to travel to Syria to support a design(at)ed terrorist organization," O'Neill said. "If that was not successful, the defendant schemed of bombing Coney Island or killing the president of the United States." This story starts in 2011.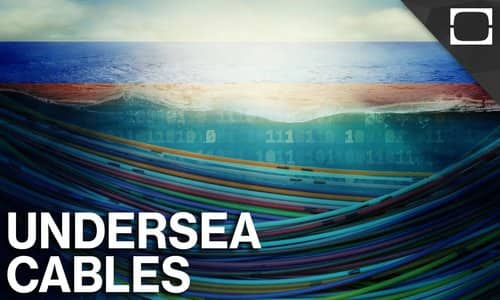 The internet is a powerful and useful tool. Unfortunately, at least in terms of the undersea cables, which make communication via the internet possible between countries, it might have a dangerous vulnerability.
This issue was recently brought to the forefront by British Armed Forces Air Chief Marshal Sir Stuart Peach and US Navy Admiral Andrew Lennon, who is the commander of NATO's submarine forces.
The Potential Risk
In a speech given to the Royal United Services Institute in December 2017, Air Chief Marshal Sir Stuart Peach laid out the potentially devastating scenario:
"There's a new risk to our way of life, which is the vulnerability of cables which crisscross the seabeds. Can you imagine a scenario where those cables are cut or disrupted? That would immediately and potentially catastrophically affect our economy and other ways of living if they were disrupted."
Russia Has Been Identified as The Most Likely Country That Could Commit The Act
US Navy Admiral Andrew Lennon, the commander of NATO's submarine forces, claims Russian activity has reached an unprecedented level. He said the following, "We are now seeing Russian underwater activity in the vicinity of undersea cables that I don't believe we have ever seen. Russia is clearly taking an interest in NATO and NATO nations' undersea infrastructure."
More on The Risk Russia Poses
It is believed that Russia has a Yantar-class spy 'intelligence ship'. This ship holds two submarines that are capable of tapping or destroying the cables. Lennon shared the following in a Washington Post piece:
"We know that these auxiliary submarines are designed to work on the ocean floor, and they're transported by the mothership, and we believe they may be equipped to manipulate objects on the ocean floor."
Where Russia Might be Targeting Their Attack
According to various sources, it seems Moscow's subs are most interested in privately owned lines that carry insulated fiber-optic cables. These cables happen to carry some 95% of the world's communications and contain around $10 trillion worth of daily transactions.
If damaged, this would cause the internet to become scrambled. Of course, the Russians could also tap into the lines, instead of damaging them, which would give them an inside look at the data flowing through the lines of communication. This would be just as devastating, if not more so, than if they simply damaged the cables.
Actions Being Taken to Protect The Cables And Prevent Disaster
Air Chief Marshal Sir Stuart Peach, who is also Chief of Defense Staff of the UK, said Britain's way of life is at catastrophic risk from Russia. To prevent this from happening, Sir Stuart says the Navy is now making it a priority to "protect the sea lines of communication".
He went on to say, "We are continuing to develop our maritime forces with our allies to match and understand Russian fleet modernization."
The Threat is Known
If there is any good that can come from this news it's the fact that British, American and NATO forces are aware of the vulnerability issue. Thankfully, since they know it exists, they can begin working on ways either to monitor Russia's activity more closely or to reinforce the cables themselves, so as to reduce their vulnerability.
This intelligence has, at the very least, identified this huge Achilles heel of the internet that could be its undoing if proper action isn't taken.