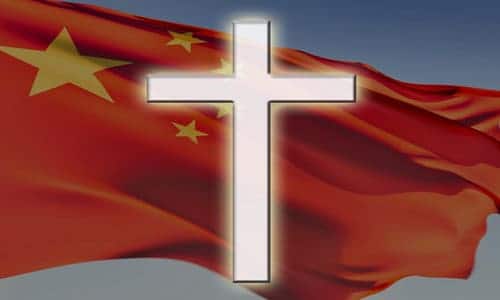 Many Christians in the United States and around the world feel free to put up Christian symbols, such as crosses, scripture passages, and pictures of Jesus, inside and outside their homes.
Christians in Southeastern China, however, were recently told by state officials to take down these images and symbols. Instead, they were given posters of President Xi Jinping to display.
Most of them complied since, in impoverished rural areas, they feared the loss of government support.
In another incident in 2015, over 1,200 crosses were torn down from church buildings in Zhejiang Province and hundreds of house church leaders were arrested. "Many rural people are ignorant," said one official. "They think God is their Savior." The Communist Party prefers that people look to the state for help.
It appears that the Communist Party in China is gearing up to crack down on Christians who are independent of the state-sanctioned church.
Since the majority of Chinese Christians operate in underground "house churches" outside of government control, officials are concerned that these groups could create negative views of the Party.
The state-approved church, sometimes known as the "Three Self Church" in connection with China's Three Self Patriotic Movement, does not allow complete freedom of worship.
For instance, Wu Weiqing, pastor of Haidian Church in Beijing, has said, "We have to remember first of all we are a citizen of this country. And we are a citizen of the Kingdom of God. That comes second." For most Christians, that philosophy is contrary to true faith.
A new law is scheduled to take effect on February 2 that will prohibit unofficial religious bodies from teaching children, receiving donations and posting information online. Government officials say that they are concerned about "extremist thought."
Some observers are predicting that China will soon contain the largest Christian population of any other nation. Christians already outnumber members of the Communist Party. But Xi Jinping has said that Party members themselves "should be firm Marxist atheists and must never find their values and beliefs in any religion."
In addition, he has said that China's youth should "believe in science, study science, spread science, and... have a correct worldview."Although the Communist Party in China is reluctant to face worldwide criticism, they are clearly drawing lines that could create conflict. Church leaders would do well to keep a close watch on these developments.
Not long ago, a pastor gave an impassioned plea for the persecuted church in China, that God would grant them freedom and liberty to worship. After the service, he was approached by a Chinese national who happened to be visiting that day.
He thanked him for his concern but, said he, in China we do not pray for political change or relief from persecution. Rather, we pray that God will give us grace to endure and to glorify His Name. How many western Christians would be so bold in their faith?
A public policy analyst cautions his fellow Christians who might be thinking of supporting an Oprah Winfrey bid for the presidency in 2020.
The Left is giddy over the news that the popular media mogul is actually considering making a run in 2020. Calls for Winfrey to enter the fray reached a crescendo after her impassioned speech this weekend at the Golden Globes about sexual abuse, invoking the #MeToo movement.
OneNewsNow spoke with Abraham Hamilton III, general counsel and public policy analyst for the American Family Association. He recalled a different reaction from "progressives" regarding Winfrey when the idea of her involvement in politics came from then-candidate Donald Trump.
"He floated the idea of having Oprah Winfrey as his vice president, if you remember that – and the media excoriated him," says Hamilton. "The talking heads all roundly concluded that Donald Trump was not a serious candidate because he was considering Oprah Winfrey as his vice-presidential candidate.
"Now they want Oprah Winfrey to be president," he continues. "It just shows the rank hypocrisy that's resident among people with regressive ideologies."
Hamilton
And what about the issue of the #MeToo movement regarding the sexual abuse of women, which Winfrey so passionately addressed at the Golden Globes?
"An overwhelmingly high percentage of people in the very room that celebrated Oprah Winfrey's speech at the Golden Globe Awards – many of those people knew about the #MeToo moments far prior to the #MeToo movement and were absolutely silent about it," says Hamilton.
The Christian attorney also offers the following advice to believers who might find a Winfrey 2020 presidential bid appealing, pointing out "her denial of the divinity of Jesus Christ, rejection of biblical Christianity, and her being one of the primary purveyors of pagan spirituality in American society."
"I would encourage you to really reconsider whether or not she is the type of person you should be clamoring for," Hamilton states.
Watchman Fellowship – an apologetics and research ministry based in Georgia – makes the following statementregarding Winfrey's faith: "Although raised Baptist, Oprah Winfrey's faith has undergone a significant transformation towards New Age spirituality." And the co-founder of Berean Research pointed out in 2012 that the multi-billionaire "holds to religious pluralism – the worldview that no religion is the absolute source of truth."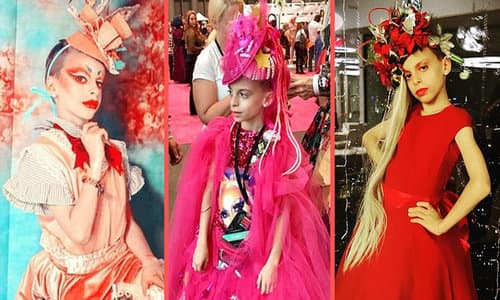 Unless you think it's fine for a 10-year-old boy to form an online drag club for kids and you're not bothered by a website offering fake penises for transgender children, then you can safely ignore this article. Otherwise, keep reading.
First, consider this story from Germany, which begins with this mind-bending sentence: "Germany's highest court has ruled that a transgender woman whose frozen sperm was used to father a child cannot be the child's mother."
Is this clear to you? Clear as mud?
A woman does not have sperm, and a woman cannot father a child. And if the person has sperm and fathers the child, then that person cannot be the child's mother.
In this case, the man, who now identifies as a woman, wanted to be listed as the mother of his child, which was born to his female partner.
So, this man fathers a child with his female partner (using previously frozen sperm), but since he now identifies as a woman (obviously, a lesbian woman, since his partner is female), he wants to be registered as the baby's mother. That being the case, if I'm following things, the baby would have two mothers and no father.
My heart goes out to this poor soul, but I'm glad that the German court showed some sanity.
Second, this story from Arizona: "Modern family: Mom, dad, 11-year-old son and daughter, 13, ALL identify as transgender."
This is not a joke. Not for a minute. As the Daily Mail reports, "Daniel Harrott, 41, the biological parent of two trans children, was assigned female gender at birth and is a transgender man.
"His son and daughter also say they were assigned the wrong gender at birth, and he has met a transgender woman, Shirley Austin, 62, who was assigned male gender at birth. Harrott and Austin are now engaged."
The man is now a woman, the woman is now a man, the boy is now a girl and the girl is now a boy.
Perhaps there's some deeper confusion going on with this family?
I'm not condemning them as wicked sinners, but I would love to see them find harmony with their biological sex. Surely a whole family is not trapped in the wrong bodies.
Third, we return to this story reported on Lifesite News about an online drag club (meaning, drag queen club) for young children: "'Haus of Amazing,' purportedly the 'first ever drag house established exclusively for kids who are doing amazing drag, will be a 'positive, encouraging and safe on-line community for drag kids to connect with each other, according to an on-line flyer for the club.
Some websites have promoted the concept as an online dating club for transgender children.
"Desmond Napoles has been showing interest in dressing in drag since he was a toddler, a Daily Mail report said, and has gained fame on the New York drag circuit as his drag alter ego, Desmond is Amazing."
I do not find this story amazing. I find it tragic, pathetic, and revolting.
Desmond needs some godly parenting. To encourage him to dress (and perform in drag) and to encourage other impressionable little kids to join in with him is inexcusable.
Fourth, this report from the Daily Wire: "Not content to simply allow children to be, well, children, a hardcore sex toy manufacturer has introduced 'TransKids,' a website and shop designed to provide burgeoning transgender children with the "supplies" they need to experiment with the opposite gender.
"As Mindy Robinson reports, TransKids is designed to serve parents of children as young as two or three years of age, and sells everything from prosthetic penises -- circumcised and uncircumcised -- to special 'tucking trunks' to help kids who don't identify with their birth gender more accurately portray themselves as the opposite."
Need I say more?
These are just some of the reasons I will continue to raise my voice against transgender activism, while at the same time encouraging every effort to be made to help these men, women, and children find true wholeness.
The loins are significant of strength; and girded loins represent the opposite of self-indulgence, slothful ease, or carelessness. Hence the need for the girded loin; and our Lord solemnly insists on it as a prime necessity for his servants. "Let your loins be girded about, and your lamps burning.''
We must gird ourselves with truth. We must be true to the laws of our nature, never overstepping the limits of moderation, never using for self-indulgence the powers which were intended only for the maintenance of the fires of life; never yielding to that worse self which lurks in us all, as the miasma in the fairest landscapes of southern climes. We must be true to God who made and redeemed us; true to our best selves, our noblest ideals; true to those with whom we live, and who are certainly affected for good or evil by our self-restraint or the reverse.
There is the strongest obligation that we should often stand foursquare before the mirror of truth; which is Christ--Christ the Light that lighteth every man--Christ in conscience--Christ in the Word. There is no severer or straighter test than this. With unfailing accuracy we shall discover our true selves, as we come face to face with Him, who is girt with righteousness as the girdle of his reins, and faithfulness as the girdle of his loins. Let there be any obliqueness, or irregularity, or inconsistency, it will be at once and unerringly revealed. No distortion of the inner life can escape detection or condemnation before the judgment-seat, whose decisions are ratified by each soul's secret convictions of justice. Would that we were all in the habit of submitting to that faithful scrutiny--not the greater matters only, but all the smallest details of our lives!
Then let us, in the name and by the power of Jesus, put away all that has been shown to be inconsistent with his character and claims, and let us submit in everything to his control. It will cost us something. We may have difficulty with our judgment, warped and injured by self-preference. We may have to contend with our will, reluctant to sign the death-warrant of some favourite habit. We may feel singularly powerless to carry into effect what we know, in our loftiest moments, to be our only safe and blessed policy. But happy are we, if we dare to catch up the trailing robes of self-indulgence, and restrain them under the cincture of inexorable truth and purity.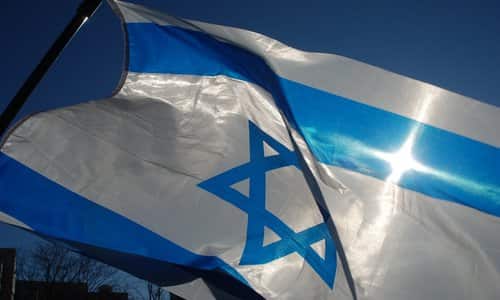 A group of Jewish students responded to a pro-Palestinian rally in Austria last month by displaying an Israeli flag -- and now face a €100 fine or two days in jail for the "provocation."
Avi, a member of the group who spoke to The Algemeiner on condition of anonymity, said he and three friends were present at a Dec. 8th rally near the American Embassy in Vienna, held in protest of US President Donald Trump's decision to recognize Jerusalem as Israel's capital.
Protesters at the rally chanted "very antisemitic messages," including shouting in Arabic, "Khaybar, Khaybar, oh Jews, the army of Muhammed is returning."
The slogan refers to a 7th-century battle fought by the Islamic prophet Muhammad against Jewish tribes near Medina, and is often invoked by Islamist terrorist groups including Hamas and Hezbollah.
Angered by these calls, two members of the group decided to display an Israeli flag in defiance of the crowd.
But they first approached one of the police officers securing the rally, "and asked her what would happen if they take the flag out," Avi said. "They wanted to be sure that they're not acting against some laws."
The officer told them to "try it out and see what happens," he recalled.
The friends decided to display the flag minutes later. Almost immediately, "one of the protesters came behind the guys who held the flag and started beating them from behind," Avi said.
The police officers rushed into action, stopping the attack and taking the flag holders from the rally to the entrance of a nearby parking garage.
The officers then searched the group members, asking them to take off all their outerwear, Avi recounted. "They were very unfriendly to us, they started calling us idiots and telling us that they should have left us out there and let the protesters take care of us."
The incident didn't end there. On Monday, Avi said he and his three friends received a letter from Vienna police, claiming that "they drew an Israeli flag, clearly visible to the participants of the rally, in a most provocative manner, generating considerable displeasure and provocation among the Palestinian protesters present."
Nonetheless, Avi said the group members thought "what we did was the right thing to do in the moment."
The story -- first reported by the Israeli Public Broadcasting Corporation -- led to expressions of support from peers and colleagues, Avi said. The group also received offers of legal assistance from the Jewish Communities of Austria (IKG), the leading representative of local Jewry.
IKG Secretary-General Raimund Fastenbauer told The Algemeiner that the students will be advised not to pay the fine, and rather take the case to court. He indicated that he was unaware of any similar cases that took place in Austria.
"I cannot understand how showing the Israeli flag in a democracy in the middle of Europe can be a provocation," Fastenbauer emphasized. "This cannot be understood by us, and we will not accept it."
Sin
Jan 11th
CommentaryHoratius Bonar


Categories: Warning
The tendency of the present day is to underestimate sin and to misunderstand its nature. From the cross of Christ men strike out the very elements which intimate the divine opinion of its evil. Sin is admitted to be an evil, greater or less according to circumstances; a hereditary poison, which time and earnestness will work out of the constitution; an unruly but inevitable appetite, which is to be corrected gradually by moral discipline and wholesome intellectual diet, rendered medicinal by a moderate infusion of the "religious element"; a sickening pain, sometimes in the conscience, sometimes in the heart, that is to be soothed by the dreamy mysticism, which, acting like spiritual chloroform, dulls the uneasiness without touching its seat; this is all!...Yet such are the representations of sin with which we find a large amount of the literature and the religion of our day penetrated. Humanity is struggling upward, nobly self-reliant! The race is elevating itself (for the Darwinian theory has found its way into religion); and Christianity is a useful help in this process of self-regeneration! Thus does many a prophet speak peace where there is none, bent on "healing the hurt" by the denial of its deadliness. Of what avail this calling evil good and good evil, this putting darkness for light and light for darkness, this putting bitter for sweet and sweet for bitter, will be in the great day of reckoning, a coming hour will show.
In reference to Washington State now allowing three choices for sex on a birth certificate -- "Male, Female, or X" -- evangelical leader Franklin Graham said that society may change but God's Word does not change and, as Jesus Christ instructed us, from the beginning God made them "make and female."
"Washington state just made it law that people can change the sex on their birth certificate, and they have three choices: Male, Female, or X," wrote Rev. Graham in a Jan. 8 post on Facebook.
The Center for Health Statistics director quoted in this article is right about one thing, 'social norms are changing'—Yes they are, and not for the better," said the reverend.
"But isn't it comforting to know that God's laws and His Word never change, regardless of social norms?" he said.
Rev. Graham continued, "As Jesus said, 'Have you not read that He who made them at the beginning 'made them male and female,'" (Matthew 19:4).
Let the Headlines Speak
Jan 11th
Daily NewsFrom the Internet


Categories: Today's Headlines
Warning to Christians: Don't board the Oprah bandwagon
The Christian attorney also offers the following advice to believers who might find a Winfrey 2020 presidential bid appealing, pointing out "her denial of the divinity of Jesus Christ, rejection of biblical Christianity, and her being one of the primary purveyors of pagan spirituality in American society." "I would encourage you to really reconsider whether or not she is the type of person you should be clamoring for," Hamilton states.
The Madness of the Anti-Trump Shrinks
The 'Duty to Warn' march had begun at New York Law School where the experts demanded that Trump be removed from office based on their inability to understand the 25th Amendment. And then the mental health experts marched to the beat of Fraenkel's drum ….
Seal calls out Oprah Winfrey for hypocrisy, calls her 'part of the problem'
Seal slams Oprah as a hypocrite after Golden Globes speech. In a fiery Instagram post Wednesday, Seal republished a pair of photos of Winfrey with disgraced movie mogul Harvey Weinstein, including one in which she appears to be kissing the producer's cheek. Overlayed on the photos, in all-caps, is the text: "When you have been part of the problem for decades, but suddenly they all think you are the solution." "Oh I forgot, that's right…..you'd heard the rumours but you had no idea he was actually serially assaulting young stary-eyed actresses who in turn had no idea what they were getting into. My bad," Seal wrote.
Exclusive: Canada increasingly convinced Trump will pull out of NAFTA
Canada is increasingly convinced that President Donald Trump will soon announce the United States intends to pull out of NAFTA, two government sources said on Wednesday, sending the Canadian and Mexican currencies lower and hurting stocks. The comments cast further doubt on prospects for talks to modernize the trilateral North American Free Trade Agreement (NAFTA), which Trump has repeatedly threatened to abandon unless major changes are made.
Rabbi identifies 'Gog,' enemy of God's people
"Gog" is defined as the name of the enemies of God's people, "apparently a ruler from the land of Magog," or even a "nation under the dominion of Satan." Many people would understand the description as very uncomplimentary. But that's what one prominent rabbi has labeled the United Nations, according to Breaking Israel News. BIN's Adam Eliyahu Berkowitz reports Rabbi Mendal Kessin, who "interprets modern events from a Torah perspective, lectured that U.S. President Donald Trump is bringing the world close to the Messiah, and the United Nations is Gog."
Feinstein Makes Startling Admission: "I Got Pressured" To Release Fusion Transcripts
"I meant to tell him, and I didn't have a chance to tell him, and that concerns me," Feinstein told CNN Congressional correspondent Manu Raju, adding "I just got pressured, and I didn't do it." When asked to elaborate, Feinstein walked back her statement, saying "I wasn't pressured," without any further comment. Her office later said she misspoke and that she wasn't pressured to release the transcript.
Defense, finance ministries agree on NIS 150 million to boost northern defenses
Defense Minister Avigdor Lieberman and Finance Minister Moshe Kahlon have agreed to allocate NIS 150 million to strengthen and fortify buildings in the north and to create a team to examine the defense establishment's demand for an increase in the state's budget. The team will present its recommendations to the Security Cabinet.
Abbas to meet Putin in February to discuss Trump's Jerusalem moves
Palestinian Authority President Mahmoud Abbas will meet Russian President Vladimir Putin in Russia in the first half of February to discuss US President Donald Trump's changes to American policy on Jerusalem, a Palestinian diplomat said on Thursday…Abbas last visited the Russian president in Moscow in May, where he said "it is impossible to solve the Palestinian issue without Russia's meaningful participation in the peace process."
Tunisia hit by new anti-austerity protests
More than 300 people have been arrested in Tunisia overnight, as anger over the government's austerity measures spilled into the streets once more. Police used tear gas against large crowds demonstrating against price rises affecting basic goods. The army was deployed into towns across the country to protect government buildings, which have become targets.
By 2040, Islam could be the second-largest religion in the US
The Muslim population is growing, and in the next two decades Muslims could become the second-largest religious group in the United States, according to a Pew Research study…According to their data, the Muslim population is growing at an accelerated rate, and will more than double from an estimated 3.45 million in 2017 to an estimated 8.1 million in 2050.
Trump administration will allow states to test Medicaid work requirements
The Trump administration said on Thursday it would allow states to test requiring some Medicaid recipients to work or participate in community activities such as volunteering or jobs training as a condition of eligibility for the government health insurance program for the poor…Certain Medicaid populations would be exempt from the rules, including those with disabilities, the elderly, children and pregnant women.
Rev. Graham: Washington State Grants 3 Sexes, M,F, or X, But God's Word, Male, Female, Never Changes
In reference to Washington State now allowing three choices for sex on a birth certificate — "Male, Female, or X" — evangelical leader Franklin Graham said that society may change but God's Word does not change and, as Jesus Christ instructed us, from the beginning God made them "make and female."
Trump's Airstrikes Destroy Acres of Poppy Fields, Ends Afghanistan's Opium Trade
The Trump administration's relentless airstrikes on the vast opium fields in southern Afghanistan has destroyed Taliban's a top funding source of heroin and opium.
BOMBSHELL REPORT: Hillary-Funded Russia Dossier Used to Obtain Trump FISA Warrant – More Systemic "FISA Abuse" to be Revealed Soon
…Of course the Russia dossier was used to obtain a FISA warrant to spy on Trump's camp. Hillary Clinton didn't pay over $10 million for mere gossip about Trump and Russian hookers. Hillary paid for a document that could pass as 'intelligence' in order to spy on her political opponent. This is precisely why fake news New York Times and other Deep State operatives are desperate to shift focus from the dossier to George Papadopoulos. Hint: It's not working.
Our World: The Palestinians' race to the bottom
The problem for the PLO/PA is that the world has changed fundamentally while they were busy embracing terrorists and getting away with it.
BREAKING: Activist Judge Temporarily Blocks Trump From Ending Obama's DACA Program
A judge granted a pretrial injunction barring the Trump administration from rescinding Obama's DACA program Tuesday.
SODOM AND GEMORRAH: Grammar school bans teachers calling pupils 'girls' to not offend transgender children
TEACHERS at a leading all-female school have been ordered not to refer to its pupils as girls. The ban is said to be to avoid upsetting youngsters who are questioning their gender. And it comes despite the word featuring in the single-sex school's name: Altrincham Grammar School for Girls. The school, in Trafford, Greater Manchester, confirmed that the term will no longer be encouraged when staff address the pupils.
TARGET INFIDEL: 'Terrorist dream come true' ISIS using Bitcoin to fund deadly attacks and buy weapons
Terrorists are using anonymous cryptocurrencies to fund their operations and evade detection as they move huge sums of money across international borders, former US Treasury advisor Elizabeth Rosenberg and Centre for a New American Security researcher Edoardo Saravalle have warned.
A Planned Genocide In the Making: The Final Solution for White Males
From Hollywood to college campuses, the war on whites continues unabated. The rhetoric against white, conservative males grows stronger by the day. This article contains word-for-word proof that a war against white males is under way.
CBP Offers Daily Tally of Drug Seizures: 14-Year-old Meth Smuggler; Heroin, Cocaine, Pot Pouring In
Here's a sample of those CBP news releases — just for this past Monday and Tuesday — documenting recent drug seizures and arrests:
Dems Admit They Need Illegals For Their Votes
…Democrats at the Left's premier think tank have finally admitted in a leaked memo that illegal immigration is key to their party's future electoral success. Republicans may not be angels but they have never wielded compassion as a cudgel the way Democrats do. But this memo ought to end Democrats' phony compassion shtick for all time. Power is the only thing that matters to them. They don't care about America or Americans. They care only about winning. Honest observers have known this for years.
"It Looks Like A Battlefield" -Photos Show California Mudslides' Devastating Aftermath
…The storm may be over, but the hunt for survivors isn't. So far, 13 people have been confirmed dead, while 25 more were injured and another 50 had to be rescued. But those numbers could rise as the search is deepened and expanded Wednesday, with a major search-and-rescue team arriving from nearby Los Angeles County and help from the Coast Guard and National Guard along with law enforcement, according to the Associated Press
Anger as 'Underage' Migrant in Controversial 'Teen Love' Children's Documentary Revealed as Adult
An "underage" migrant, who was presented as being in a romantic relationship with an underage girl in a controversial German children's channel television programme, has admitted he is actually an adult.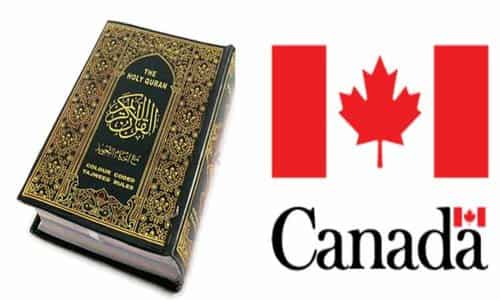 Prime Minister Justin Trudeau of Canada has an nine-year long record of supporting the Islamist cause while refusing to engage with reformist Muslims. With respect to ISIS fighters returning to Canada, Trudeau has argued that they will be a "powerful voice for deradicalization" and that those who oppose their return are "Islamophobic."
Furthermore, the Government of Canada is not adding the names of returning ISIS fighters to the UN committee responsible for the listing of international jihadists.
Many Canadians are starting to believe that Prime Minister Trudeau's position on reintegrating and deradicalizing ISIS fighters is unreasonable, if not delusional. Canada's "Centre for Community Engagement and Deradicalization" has no leader and no deradicalization centre.
Nor does it appear to have plans for a program which could operate inside or outside of government. It is also not clear that the law of Canada could force a returning ISIS fighter to attend such a program, even if it did exist. In France, a similar government sponsored program was a failure.
Canada also has an unclear position on the arrest of returning ISIS fighters, with few facing any consequences to date. The number of ISIS fighters in Canada is unclear; estimates back in 2015 suggested that about 60 had returned. The Government of Canada has tried to claim that his number has not changed since 2015, despite the near total collapse of ISIS over the last several months.
Prime Minister Trudeau's earlier comments on politicians needing a position of "responsible neutrality" on the issues of wife beating and female genital mutilation render his current positions on Islamist groups such as ISIS even more troublesome.
Perhaps most disturbing were Trudeau's comments to a gathering of Islamist front groups: he told them that he shared their beliefs, their set of values and their shared vision. Adding to this concern is his 2014 interview, as a Member of Parliament, to the Montreal-based newspaper Sada al-Mashrek.
This paper is known to be Khomeneist in nature and supports Iran (as well as Hezbollah). In this interview, Trudeau told the paper that he would have a special immigration program that was more open to "Muslims and Arabs."
The degree to which Islamist extremism has spread in Canada can be demonstrated by the number of fighters who have travelled to ISIS. According to the Soufan Center, 180 Canadians went overseas to fight for for "terrorist groups" (ISIS) in Iraq & Syria while only 129 Americans did the same.
Given that the US population is about ten times that of Canada, the American number should have been closer to 1800 rather that the 129 reported.
Prime Minister Trudeau's position on Islamists should be of concern to both Canadians and Americans. While the history of Canada and American relations is largely positive, Islamist attacks against America have been attempted from Canada.
Among these attempted attacks have been Ahmed Ressam in 1999, Chiheb Esseghaier in 2013 and Abdulrahman El Bahnasawy, convicted of an attempted attack in New York City in 2016.
In addition to his support for Islamists, Prime Minister Trudeau appears to be re-engaging with Iran after the previous Prime Minister (Stephen Harper) closed the Embassy of Iran in Canada and deported all of its diplomats.
During the 2015 federal election, Trudeau said he hoped Canada "would be able to reopen its mission" and he was "fairly certain that there are ways to re-engage." Progress to date on this has been uneven, but talks appear to be continuing.
Prime Minister Trudeau's support for the Islamist cause has been consistent since he was first elected as a Member of Parliament in 2008. This position appears to have been reinforced since he became Prime Minister in 2015. In addition to his own position, Canada's Liberal Party also has an entryist problem as it has been targeted by Islamist groups.
Unfortunately for all concerned, the global Islamist ideology and its inherent problems of confrontation, oppression and violence are growing. Canada appears to be doing little to address these issues while accommodating those who form the ideological basis of the problem.
Canada will not be able to plead ignorance or inability while facing accusations of complicity from any future American terrorist victims. The price of Canada's submission to the Islamists may indeed be high.
BOMBSHELL: Phony Hillary-Funded Russia Dossier Was Used to Obtain Trump FISA Warrant – More to be Revealed Soon
Hillary Clinton's dirtiest political trick to date is the multi-million dollar Russia dossier her campaign paid for to not only smear a political opponent, but to illegally spy on the campaign as well.
A large portion of the evidence presented in the salacious 35-page dossier put together by former British spy Christopher Steele, has either been proven wrong or remains unsubstantiated. However, the FBI gained approval nevertheless to surveil members of Trump's campaign and "it's outrageous and clearly should be thoroughly investigated," said a senior law enforcement source, with knowledge of the process.
Multiple sources told this reporter that the dossier was used along with other evidence to obtain the warrant from the Foreign Intelligence Surveillance Court, known as FISC. The sources also stressed that there will be more information in the coming week regarding systemic "FISA abuse."
"(The dossier) certainly played a role in obtaining the warrant," added another senior U.S. official, with knowledge of the dossier. "Congress needs to look at the FBI officials who were handling this case and see what, if anything, was verified in the dossier. I think an important question is whether the FBI payed anything to the source for the dossier."
Fox News' Sean Hannity also reported that three separate sources confirmed to him the Russia dossier was used to obtain a FISA warrant to spy on Trump's camp.
One very senior source said the dossier played "a significant role" in obtaining the warrant Hannity said on his radio show Wednesday.
It was first reported by The Daily Caller that the House Intel Committee received all docs requested on the Russia dossier from the DOJ and FBI Monday.