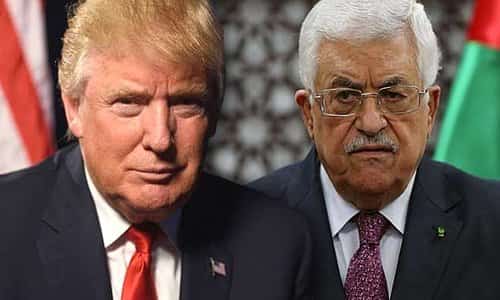 Since taking office nearly a year ago, President Donald Trump has not shied away from challenging conventional stances on domestic and international issues, including the decades-old Israeli-Palestinian conflict.
Will Trump's approach extend to U.S. policy towards UNRWA, the United Nations refugee agency that is solely dedicated to the Palestinians?
Following Trump's Dec. 6 announcement recognizing Jerusalem as Israel's capital, reversing decades of American policy, Palestinian Authority (PA) President Mahmoud Abbas said the U.S. is "no longer an honest mediator in the peace process."
But Trump has fired back, questioning the Palestinians' commitment to negotiations as well as the sensibility of U.S. aid to the PA.
"We pay the Palestinians HUNDRED OF MILLIONS OF DOLLARS a year and get no appreciation or respect...with the Palestinians no longer willing to talk peace, why should we make any of these massive future payments to them?" Trump tweeted Jan. 2.
After Trump's tweet, U.S. Ambassador to the U.N. Nikki Haley told reporters that the U.S. remains committed to the peace process, but implied that America would cut off aid to the U.N. Relief and Works Agency for Palestine Refugees in the Near East (UNRWA) if the Palestinians refuse to participate in negotiations.
"I think the president has basically said that he doesn't want to give any additional funding until the Palestinians are agreeing to come back to the negotiation table," Haley said. "We're trying to move for a peace process, but if that doesn't happen the president is not going to continue to fund that situation."
Most of the mainstream media treated that idea as being as loopy as the latest exchange of insults with North Korea's dictator. But while it's easy to mock Trump's social media habits, this one made sense and showed that, not for the first time, the president's instinctual distrust of experts and the foreign policy establishment may have served him well.
The minuscule amount of the national budget that goes to foreign nations generally serves American interests. In the case of Israel, which is the largest recipient, almost all of the money it gets is spent in the U.S. It's also part of a strategic alliance in which America receives a great deal back in terms of intelligence and technology.
But not all foreign aid serves U.S. interests. The money sent to the Palestinians illustrates this painfully obvious conclusion. Yet despite the abundant proof that keeping it flowing is counterproductive, the so-called experts seeking to restrain Trump can't seem to grasp this fact.
Aid to the PA is seen as necessary to prop up the only available interlocutor for peace with Israel. We're also told that funding the PA is a necessary part of its security cooperation with Israel.
There are elements of truth to these assertions. If the PA were to collapse, that would likely lead to Israel having to reassert direct control of the West Bank rather than the current situation in which the overwhelming majority of Palestinians are governed by the corrupt Fatah party led by PA leader Mahmoud Abbas.
But the PA's need for cash to prop up its kleptocracy is exactly why the U.S. should be using its financial leverage to make it clear to Abbas that a quarter century of his organization holding the U.S. hostage in this manner can't continue. Abbas's threats of dissolving the PA are bluffs that should have been called long ago.
The same is true of security cooperation. Abbas relies on Israel to ensure his survival against the plots of his Islamist rivals as much, if not more, than the Israelis rely on the PA to help keep terror under control in the West Bank.
The PA also uses the hundreds of millions of dollars it gets from the U.S. to provide salaries and pensions to terrorists and their families. Congressional efforts to hinge U.S. aid to ending the PA's subsidies via the Taylor Force Act deserve the president's support.
The same is true about the massive American contributions to UNRWA, the United Nations refugee agency that is solely devoted to the Palestinians. While UNRWA is credited with feeding and educating Palestinians, its main role is in maintaining the Arab refugees as a stateless people to perpetuate an ongoing threat to Israel's existence.
An equal number of Jews were forced to flee their homes in Arab and Muslim countries after 1948, but they were absorbed in Israel and the West. Yet UNRWA has been part of the effort to prevent Palestinian Arabs from being absorbed elsewhere, thereby allowing them to cling to their dream of destroying the Jewish state.
UNRWA's schools have courses and books that promote hatred of Israel and Jews. Just as outrageous is the fact that UNRWA employees are often involved with Palestinian terror organizations, and its schools and other facilities have been used to store Hamas weapons where they would presumably be safe from Israeli retaliation.
American governments have tolerated this situation because they felt there was no alternative. But whether or not it is because he isn't so versed in policy, and therefore is not burdened with the conventional wisdom that has made destructive programs seem reasonable, Trump appears to be unwilling to keep throwing good money after bad.
You don't have to be supporter of Trump or Prime Minister Benjamin Netanyahu's government to understand that he is right to demand that if the Palestinians want U.S. money they must, at the very least, come back to the negotiating table and cease funding and fomenting terror.
It isn't so much a case of "America First" to demand that recipients of U.S. largesse cooperate with U.S. policy, as it is one of common sense.
" Put on the breastplate of righteousness." This righteousness is not primarily that which is reckoned to us, so soon as we believe in Jesus, but rather that personal righteousness which is wrought in us by the Holy Spirit, and in virtue of which our characters are conformed to that of Jesus Christ the Righteous. The apostle refers to it when he reminds Titus that the grace of God instructs us to deny ungodliness and worldly lusts, and to live soberly, righteously, and Godly, in this present world. It is the temper we should cultivate and manifest in all our dealings with men. The breastplate is worn upon the heart, the seat of our affections and emotions. In these especially we must be right.
It is very necessary to remember this. Of what use is it to speak of Jesus to those who are rankling under a sense of our injustice, or are sensible of some glaring inconsistency in our character? The effect of our most eloquent entreaties is neutralized by our deeds, which speak even louder.
What a beautiful contrast there is between the laxity of too many of us and the scrupulous care of the apostle Paul! How watchfully he exercised himself to have a conscience void of offence toward man as well as God! How sensitive to the least appearance of self-seeking, that he might cut off occasion from them which desired an occasion! How gladly he went without what was in itself lawful, lest his ministry should be blamed!
It becomes the Christian to put it beyond the power of man or devil to point to some inaccuracy in life or conversation, and to say, "This man belies his profession, and contradicts his own teaching." Rather let us suffer wrong, and submit to overcharge, and give men even more than they can justly claim. Anything of loss or suffering may be cheerfully met, in order that night after night we may wash our hands in innocency, and feel that we have not put a stumbling-block in the path of any man.
This is only possible as we abide by faith in Christ our righteousness. And when we have done our best, we shall have nothing to boast of. We are always unprofitable servants, who have only done what they ought.
Let the Headlines Speak
Jan 5th
Daily NewsFrom the Internet


Categories: Today's Headlines
5 Biblical Prophecies Fulfilled in 2017 and 5 More Expected in 2018
A retrospective of Breaking Israel News reveals that so many remarkable and unprecedented events occurred in 2017, conforming to prophecy and bringing the world closer to the Messianic era. Other articles presented hints of prophecies that are still waiting to be revealed in their entirety.
Israeli Lawmakers Approve Preliminary Bill on Death Penalty for Terrorists
Israeli lawmakers on Wednesday approved a preliminary piece of legislation easing the threshold for military courts to carry out executions of convicted terrorists. The bill was approved in a 52-49 vote in its preliminary reading by the Knesset. Currently, military courts have the power to carry out executions only if a panel of three military judges passes a sentence unanimously. The new bill would lower that requirement to a majority verdict.
Russia: US demand for UN meeting on Iran is 'destructive'
The United Nations Security Council on Friday afternoon will hold an emergency meeting to discuss the recent protests in Iran. The uprising, the largest since a series of mass protests in 2009, began in the city of Mashhad, when demonstrators denounced Iranian President Rouhani over the failure to reduce the country's high unemployment rates. Efforts to contain the protests have led to the deaths of at least 21 people. However, Russia considers the US-initiated meeting to be "harmful and destructive," RIA reported
Justice Department investigating Clinton Foundation over 'pay to play' allegations
The Justice Department has launched a new investigation into allegations the Clinton Foundation used "pay to play" politics while Hillary Clinton was U.S. secretary of state, Fox News has confirmed. A source familiar with the investigation told Fox News late Thursday the investigation is being led by the U.S. Attorney's office and the FBI in Little Rock, Ark.
'World is doomed': Erdogan denounces U.S. justice after Turkish banker trial
In his first public comments on Wednesday's verdict, the Turkish president cast the case as American plot to undermine Turkey's government and economy – an argument likely to resonate with nationalist supporters. A U.S. jury convicted an executive of Turkey's majority state-owned Halkbank (HALKB.IS) of evading Iran sanctions, at the close of the trial which has strained relations between the NATO allies. Some of the court testimony implicated senior Turkish officials, including Erdogan.
ISIS declares war on Hamas with new video execution
The extremist ISIL group's branch in Egypt's Sinai peninsula has taken a simmering dispute with the Palestinian Hamas group based in nearby Gaza to new levels in a 22-minute video calling on its followers to attack the group and executing what it said was a collaborator. It's an escalation that analysts say has the potential to destabilize an already fragile security situation in Gaza, the Palestinian enclave that Hamas has controlled for the past decade.
Pot bad, offshore drilling good: Trump rolls back two signature Obama-era policies
On the judicial front, Attorney General Jeff Sessions rescinded an Obama-era policy that paved the way for legalized marijuana to flourish in states across the country. The Obama policy was to discourage federal prosecutors from charging people in states that had legalized pot. Sessions said that undermined the rule of law and he will now allow federal prosecutors in those states to decide how aggressively to enforce cannabis laws. On the energy front, the Trump administration moved to vastly expand offshore drilling in Atlantic waters near Maine, California's Pacific Ocean and the eastern Gulf of Mexico — areas where drilling had been banned by Obama.
Egyptian academic under fire for lecture at Israeli university
One of Egypt's most distinguished academics is facing a torrent of condemnation for traveling to Israel and giving a lecture at Tel Aviv University in violation of a taboo on "normalization" of relations. Sociologist Saad Eddin Ibrahim, 79, attended an international conference about Egyptian society at the university on Tuesday and lectured to a packed auditorium on "Lessons from 100 Years of Changes in Egypt.
Israel privately urging Trump to back down from UNRWA funding threat
There were cries of joy in Israel Tuesday when the United States threatened to cease funding for the Palestinian refugee aid organization UNRWA as long as Palestinian Authority President Mahmoud Abbas refuses to return to the negotiating table. But the Israeli Foreign Ministry, led by Prime Minister Benjamin Netanyahu, has privately urged President Donald Trump's administration to back down from its threat, according to an Israeli TV report Thursday.
U.S. issues new sanctions on Iran over missiles
The Treasury Department on Thursday sanctioned five Iran-based entities involved in Tehran's ballistic missile program and announced its intent to add more sanctions on Iran over its treatment of anti-government protesters this past week, just as critical deadlines approach for US President Donald Trump on sanctions related to Iran's nuclear work.
Syria war: 'Russian strikes' kill 25 in rebel-held Eastern Ghouta
Twenty-five civilians are reported to have been killed in air strikes on two towns in the rebel-held Eastern Ghouta area outside Syria's capital, Damascus. The Syria Civil Defence said one of its rescue workers was among 18 people who died when what witnesses identified as Russian jets bombed Misraba. Another six people died in suspected Russian strikes on Arbin, it added.
Major chip flaws affect billions of devices
Two major flaws in computer chips could leave a huge number of computers and smartphones vulnerable to security concerns, researchers revealed Wednesday. And a U.S. government-backed body warned that the chips themselves need to be replaced to completely fix the problems. The flaws could allow an attacker to read sensitive data stored in the memory, like passwords, or look at what tabs someone has open on their computer, researchers found.
Genetically-modified animals could be sold in UK after Brexit, says Michael Gove
Genetically-modified animals could be sold in the UK after Brexit, Michael Gove has said. The Environment Secretary said that "bio-tech changes" are coming which will "challenge us to think about the future" as he suggested gene editing could be used to create "more valuable livestock". But he admitted that the science was still "in its infancy" and that its use would raise "political and moral questions".
Heavy rains, ferocious winds whip Israel from north to south
Israelis awoke to a morning of harsh weather conditions Friday as heavy rains and furious storms lashed the country from north to south, inflicting floods on various areas and causing trees to come crashing down on parked cars in Tel Aviv. Police officers and municipal crews were forced to nip the first signs of danger in the bud by the early morning after two drivers found themselves ensnared in a puddle 60cm deep at the HaSira Interchange in…Herzliya.
Strong Earthquakes Hit San Francisco And Mount St. Helens And Experts Warn They May Be Foreshocks For 'Something Larger'
Just when it seemed like things may be settling down, two very unusual earthquakes have hit the west coast within the past couple of days. A 4.4 magnitude quake struck Berkeley, California just prior to 3 AM on Thursday morning, and a 3.9 magnitude earthquake hit Mount St. Helens in Washington state on Wednesday. Overall, there have been 68 earthquakes in the vicinity of Mount St. Helens since New Year's Day, and there have been a total of 629 earthquakes in the state of California within the last 30 days. Could it be possible that all of this activity is leading up to a historic seismic disaster on the west coast?
FBI Launches New Investigation Into The Clinton Foundation
The probe will focus on pay-for-play schemes and tax code violations.
Israel recently performed one of the greatest medical miracles in history
When we think of modern medicine, we think of pills and advanced scans. But we'd be overlooking a modern marvel: how advanced focused ultrasound technology has been used by Israelis to treat tremors.
Trump Announces Massive Expansion In Offshore Drilling; Environmentalists Outraged
In December 2017, during the twilight days of the previous administration, as one of Barack Obama's last executive actions the former president formally blocked offshore oil and gas drilling in most of the Atlantic and Arctic Ocean, responding to a call from environmentalists who say the government needs to do more to prevent drilling in environmentally sensitive areas of U.S.-controlled oceans.
PM 'concerned' about Yemen crisis
Despite being almost eradicated worldwide, diphtheria is returning to Yemen as a result of the country's civil war.
Lab Develops DNA Vaccine That Could Lead to One-Dose Flu Vaccination
…a professor in the university's Department of Microbiology, explained the DNA vaccine in a news release, saying, "The current flu vaccine is an inactivated virus. The whole virus is first grown in eggs, then it's inactivated and injected. DNA vaccines are different. Instead of producing the vaccines in eggs, we instead inject a genetic code for proteins from the virus into our own cells.
College Kid Makes Case For Infanticide
A University of Knoxville, Tenn., student claims it is okay to kill young children, because they cannot communicate like adults do, the pro-choice college male said in a video released Thursday.
Earthquake Alert: Swarms Reported Near Mt. Saint Helens Volcano
A magnitude 3.9 earthquake that hit near Mount St. Helens early Wednesday was followed by a swarm of aftershocks. This earthquake swarm is sparking fears that the volcano could be awakening once again.
John Kerry wanted Israel to abandon the strategically important Golan Heights – to ISIS
MK Motti Yogev to Arutz Sheva: We are in an amazing and wonderful time period. We are finished with the eight years of Obama's freeze.
Are You OK With a Muslim Judge Being Sworn In With A Koran?
Patriots, are you comfortable having a Muslim Judge sworn in with her hand on the Koran? Is this even compatible with the U.S. Constitution?
North Korea Missile Hits Own City
A North Korea missile reportedly hit one of its own cities and destroyed several buildings after a failed launch during a test, The Diplomat reported citing a U.S. government source. News of the failure sharply escalates concerns that such an errant missile could lead to war if it lands in a country like Japan or South Korea.
Trump pushes to scale back welfare programs has Republicans on edge
Emboldened by his victory in the passage of the biggest U.S. tax overhaul in decades, President Donald Trump now wants to rein in social welfare programs even though some Republicans are wary of tackling the volatile issue in a congressional election year.
DNC Deputy Chair Keith Ellison Endorses Antifa (A Terrorist Group)
DNC Deputy Chair Keith Ellison has stoked controversy by appearing to endorse Antifa, a group that is formally classified by the federal government as a domestic terror organization.
China: President Xi Jinping Tells Army Not To Fear Death at Enormous Military Assembly
At 10 a.m. in the northern province of Hebei, Xi told 7,000 heavily armed officers and soldiers standing in formation that they should not fear "hardship or death" as they fight for their country's Communist values. The address was simultaneously broadcast to 4,000 other military bases across the country—spanning China's army, navy and air forces—who were ordered to watch Xi's address via a live feed, according to the state-owned Xinhua News Agency.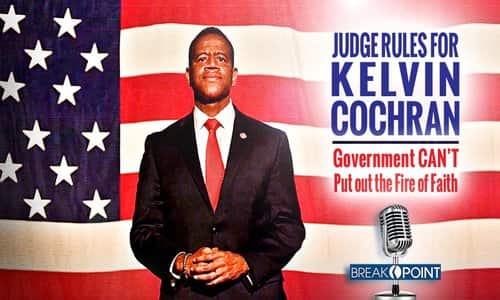 Another big religious freedom case in federal court. And in this case, there's a ray of hope.
For more than three decades, Kelvin Cochran built a record of service and expertise that made him one of the most respected Fire Chiefs in the country. He was the first African-American Fire Chief in Shreveport, Louisiana. He was among the responders to Hurricane Katrina. President Obama appointed him as the U.S. Fire Administrator, whose job is to improve both fire prevention and response across the country.
And until a few years ago, he was the Chief of the Atlanta Fire Department, a job he would probably still hold if city officials had any respect for Cochran's rights to freedom of religion and freedom of speech.
Cochran got into trouble over a book he wrote on his own time for a small group that he led in his church. The book entitled "Who Told You That You Were Naked?," was directed at Christian men seeking to fulfill their biblical roles as "husbands, fathers, community and business leaders."
Six of the book's 162 pages--yes, that's 3.7 percent--addressed a biblical perspective on sexuality. As David French summed up, Cochran took "the completely conventional, orthodox Christian position that sex outside of male-female marriage is contrary to God's will," which "is the position of every orthodox Christian denomination in the United States."
Unfortunately, "orthodoxy" is defined very differently at Atlanta's City Hall. When the contents of Cochran's book came to the attention of Mayor Kasim Reed, Reed ultimately fired Cochran, but not before saying "when you're a city employee, and [your] thoughts, beliefs, and opinions are different from the city's, you have to check them at the door."
That makes it sound like Cochran was fired for his beliefs; but the city denied that. Instead it claimed that he was let go because he didn't obtain permission before publishing the book.
The problem is that, constitutionally-speaking, the city cannot require employees to get permission before expressing their religious views.
Late last month, a federal court agreed. It concluded that the Atlanta pre-clearance policy "does not pass constitutional muster" because it does not "set out objective standards for the supervisor to employ."
As a result, the opinion continues, it "would prevent an employee from writing and selling a book on golf or badminton on his own time and, without prior approval, would subject him to firing. It's unclear to the Court how such an outside employment would ever affect the City's ability to function, and the City provides no evidence to justify it . . . The potential for stifled speech far outweighs an unsupported assertion of harm."
Unfortunately for Cochran, that glass is only half-full. The court rejected Cochran's claim that his rights to free speech and freedom of religion were violated by his firing.
Still, as Alliance Defending Freedom attorney Kevin Theriot emphasizes, the court ruled that Cochran's firing was unconstitutional. According to Theriot, who represented Cochran, the ruling "sets a precedent that says that government employers have to be very careful about how they restrict the speech of their employees when they're talking about non-work related stuff."
This is a real concern. Rules like Atlanta's have had a chilling effect on the free speech of people on platforms such as social media. People have legitimately feared the consequences of speaking up for traditional Christian beliefs even on their own time. This ruling is an important step in the direction of eliminating that chill.
Where does that leave Cochran himself? Despite media reports to the contrary, he's in a position to recover his lost wages and benefits. There's even a remote possibility he could get his job back.
In a just and sane world Kelvin Cochran would not have had to endure what he has endured. But I'm grateful for his courage and I pray that he'll receive some compensation for the wrong done to him.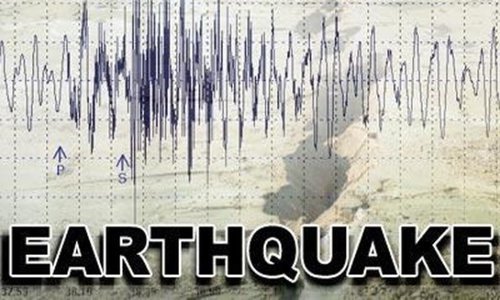 Just when it seemed like things may be settling down, two very unusual earthquakes have hit the west coast within the past couple of days.
A 4.4 magnitude quake struck Berkeley, California just prior to 3 AM on Thursday morning, and a 3.9 magnitude earthquake hit Mount St. Helens in Washington state on Wednesday.
Overall, there have been 68 earthquakes in the vicinity of Mount St. Helens since New Year's Day, and there have been a total of 629 earthquakes in the state of California within the last 30 days.
Could it be possible that all of this activity is leading up to a historic seismic disaster on the west coast?
The 4.4 magnitude earthquake along the Hayward fault very early on Thursday jolted people out of bed all over the San Francisco area...
A strong 4.4 magnitude earthquake has rattled the Bay Area shortly before 3 a.m.
USGS is reporting the quake was centered in Berkeley. On KRON4's real time earthquake map it shows the epicenter.
The quake struck at 2:39 a.m. and was centered near the Claremont hotel. The earthquake had a preliminary depth of 8 miles, according to USGS.
This wasn't a soft and gentle earthquake that everyone kind of laughs about after it is over.
Rather, this was the kind of extremely intense earthquake that puts the fear of God into people. In fact, one Bay area resident said that it "felt like a truck hit my house"...
"I was actually awake putting my shoes on for work. It felt like a truck hit my house from the back which pushed my against the staircase railing, the walls were cracking and threw my cell phone and keys down the stairs. Pretty scary"
If this was the worst quake in this particular swarm, it won't ultimately be that big of a deal.
However, USGS Geologist David Schwartz is warning that this 4.4 magnitude earthquake could potentially be "a foreshock of something larger"...
"It is centered on about a five-mile-long section of the Hayward Fault that in the past 10 years has produced 30 earthquakes of magnitude between 3-4," he told KPIX 5. "So it is a hot spot along the fault and this morning's earthquake was the largest of that group."
Schwartz said the real question in the hours after the quake was "is this a foreshock of something larger? That's the concern."
I have been writing about the shaking that has been happening on the west coast quite a bit lately, but I don't think that people understand the seriousness of what we are facing.
Scientists assure us that the "Big One" is coming, and when it does arrive the devastation will be absolutely off the charts. Just consider the words of seismologist Peggy Hellweg...
Speaking to Daily Star Online, seismologist Peggy Hellweg, from the University of California, said the region is not prepared to deal with the fallout from such an earthquake.
She said that a magnitude 7 or greater earthquake could kill "tens of thousands of people".
In financial terms, such a quake would likely cause "tens to hundreds of billions of dollars in damage", she said.
And remember, she is talking about a magnitude 7 earthquake in her scenario.
A magnitude 9 earthquake would be many, many times more powerful, and it would easily be the worst natural disaster in the recorded history of the United States.
Meanwhile, Mount St. Helens was hit with a very unusual 3.9 magnitude earthquake on Thursday, and some believe that this could be a sign that the volcano is "recharging"...
A series of 68 tremors, peaking with a magnitude 3.9 quake, have been detected in Washington state by scientists since New Years day.
The 3.9 quake is the second largest since 1981, the year after the natural disaster which killed 57 people and came minutes after a magnitude-5.1 earthquake.
Last month, seismologists at the University of Washington logged more than 80 quakes, four times as many as the average.
Earthquake swarms at Mount St. Helens are not unusual, but what we have seen over the first four days of 2018 has definitely gotten the attention of seismologists.
They are hoping that things will calm down at the volcano, but one seismologist did warn that "a larger quake could follow within 48 hours".
We haven't had a major volcanic eruption in the United States in a very long time, and so there is a lot of complacency out there right now.
But we should remember that the eruption of Mount St. Helens in 1980 was "the deadliest and most economically damaging volcanic event in the history of the United States." The following comes from Forbes...
Mount St. Helens is most commonly known for its major eruption in 1980, the deadliest and most economically damaging volcanic event in the history of the United States. The stratovolcano is situated just 96 miles from Seattle and 50 miles from Portland, making an eruption especially dangerous.
And Mount St. Helens is certainly not the only threat. Personally, I am so concerned about a potential eruption of Mount Rainier that I even included one in my novel.
With each passing year it appears that our planet is becoming increasingly unstable. Many believe that we have entered a time when seismic activity will be much higher than it has been previously, and that is going to have dramatic implications for our society.
Our tech industry is very heavily concentrated along the west coast. When the "Big One" does finally strike, it could literally crash our economy overnight.
What the day arrives, are you ready for what will happen next?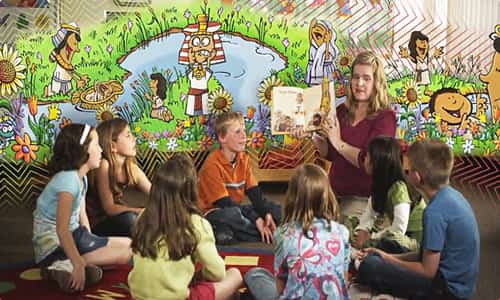 As all the studies started coming out in the last decade on how at least two-thirds of young adults are turning away from Christianity, a lot of attention started turning toward high schoolers.
That attention is rightly placed, given that high school-age kids need strong spiritual preparation for the college world they're approaching.
Some attention has also been given to middle school-age kids. This is critical, as studies have also shown that much of a child's spiritual formation is set by age 13 and these kids need a far more robust spiritual training than they've traditionally received.
Meanwhile, most elementary-age children are still coloring pictures of Noah's ark. Over and over again.
OK, that's an exaggeration. But not a big one. There seems to be a huge gulf between the level of spiritual training elementary-age kids are typically getting on Sunday mornings and the level they need for today's world. It seems that either no one thinks they're capable of more, or no one thinks more is necessary.
I firmly believe kids this age are capable of much more, and that much more is hugely necessary.
If I had the ear of every person in charge of a church's elementary Sunday school, these are the five changes I would suggest most urgently need to be made.
1. Shift from a focus on teaching individual stories to teaching the significance of those stories in the big story.
After going to church for 18 years, my understanding of the Bible when I left home was basically a loosely-knit tapestry of popular stories. God created the world, Noah built an ark, Jonah was swallowed by a whale, Daniel was in a lion's den, and Jesus was born, performed miracles, died for our sins, and came back to life.
After 18 years in church, this was pretty much all I had down.
I couldn't have told you one thing about how it all fit together. The Bible as an overall story of salvation history? Covenants, Promised Land, divided kingdom, exile, promised Messiah, fulfilled prophecies? Huh?
I see this playing out exactly the same way in my kids' Sunday school. They learn the individual stories in the Bible, but there is zero emphasis on how they all fit together as part of a big picture.
Why does it matter? In the same study that I referenced in last week's post, researchers found this lack of connected understanding was one of the most significant reasons that college-age atheists had left Christianity.
They "heard plenty of messages encouraging 'social justice,' community involvement, and 'being good,' but they seldom saw the relationship between that message, Jesus Christ, and the Bible."
Sunday schools need to better connect the dots...starting at an early age.
2. Stop treating important topics like simple facts and start spending time on in-depth understanding.
"Jesus died for my sins."
That was like a mantra I learned throughout childhood. It was repeated so many times that I never even questioned what it meant. I just knew that He did, like I knew that 5 + 5 = 10. It was a fact.
A fact I had no understanding of until I was an adult, even though I had heard it a million times.
Sunday schools need to dig much deeper to give kids the understanding they need. What would that look like for elementary-age kids? Here are some key points we've talked about with our 6-year-olds as one example:
- What is sin? This should go way beyond "bad things I do." This should include a discussion of why sin only exists if God exists (God is the Law Giver whose moral laws we are breaking), how we know what those laws are (from our conscience and from the Bible), and how our moral conscience is actually a piece of evidence for God's existence.
- Why would God need to punish people for sin? This should be a discussion of what it means for God to be both loving and just.
- What is God's penalty for sin? This question should explore the meaning of Romans 6:23 (the "wages of sin" is death).
- Why was Jesus' sacrifice necessary for us to be forgiven? This should be a discussion of how God was able to justly forgive us by paying our penalty Himself (which, as the offended party, He was uniquely able to do).
Some other important "facts" that need deeper discussion include the nature of miracles (their purpose and possibility) and that Jesus rose from the dead (why we should believe that when we don't see anyone else coming back to life).
3. Encourage an active dialogue on the questions kids have.
Sunday school is almost always a passive learning experience--information being directed at the kids. Obviously, that's a hugely critical component of learning (see the last two points). But what about addressing the questions kids already have?
The most spiritually productive times we have with our kids are the nights when we "open the floor" to their questions. Kids have tons of questions if you take the time to let them ask. Here are some recent ones our kids have raised:
- Why did God create the Garden of Eden if He knew Adam and Eve would disobey?
- Why doesn't the Bible tell us more about what we want to know?
- If we can't see or hear God, how are we supposed to have a "friendship" with him?
- How can God exist with no beginning or end?
- How do I know what to say to God when I pray?
- Why is free will so important to God?
- Why did Jesus pray to God if He was God?
- Why was Jesus baptized if He was without sin?
If these are the kinds of questions raised by 6-year-olds, the typical Sunday school experience comes nowhere near engaging on what they're thinking about.
Every Sunday school should have a morning regularly set aside for kids' questions, or allocate time each week to answer one question from the class.
4. Start directly addressing what nonbelievers believe.
With an increase in the number of atheist parents today, kids are encountering atheist peers earlier than ever. Nearly all of my friends' elementary-age kids have had classmates comment to them that "there is no God" or that they "believe in science instead of God."
My kids go to a private Christian school, and a girl in the other Kindergarten class told them she doesn't believe in God because her dad doesn't (clearly the mom enrolled her in school)!
Sunday schools should actively acknowledge this and help kids understand why there is good reason to believe that God exists, that Jesus was God, and that Jesus rose from the dead.
With more and more kids being surrounded by nonbelieving family members and classmates, it can't be taken as a given anymore that all kids need is a good understanding of Bible stories.
"Jesus loves me, this I know, for the Bible tells me so" is a beautiful song for young hearts, but those young hearts need so much more for the day when their 7-year-old atheist friend tells them the Bible is a stupid book and God doesn't exist.
5. Simultaneously equip the parents.
I firmly believe that it is first and foremost the parents' responsibility to provide the spiritual training for their kids. I don't suggest any of this as a replacement for the home.
But given that most parents don't actively take on that role as they should, Sunday schools could make a giant impact by taking the lead on better equipping young hearts and minds for the specific pressures they will face today.
As part of that lead role, they should work to simultaneously equip the parents--to educate them on the most significant faith challenges today, answers to those challenges, and how to better develop their kids' spiritual life at home.