Why Pro - Lifers Have Cause for Hope
Jan 23rd, 2018
CommentaryMONICA BURKE/DAILY SIGNAL


Categories: Contemporary Issues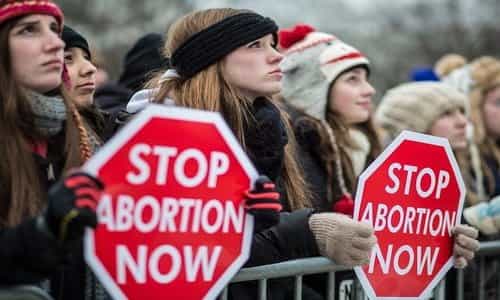 Forty-five ago Monday, the Supreme Court issued its decisions in Roe v. Wade and Doe v. Bolton, inventing a constitutional right to abortion-on-demand.
Since then, over 59 million babies have been lost to abortion, and the U.S. remains one of only seven countries that allows abortions after 20 weeks, the age when studies suggest preborn infants can feel pain.
Yet there remains cause for hope. This past Friday, tens of thousands of Americans gathered in Washington, D.C. for the 45th annual March for Life in order to show their support for women facing unplanned pregnancies as well as the unborn.
This year's theme, "Love Saves Lives," served as a reminder that love has the ability to overcome all obstacles and grant women and children the opportunity to experience life to the full.
This year's March was a historic one. While Presidents Ronald Reagan and George W. Bush had addressed the March for Life via phone during their respective terms, President Donald Trump became the first president to address the March for Life rally via broadcast from the Rose Garden.
"The March for Life is a movement born out of love: you love your families; you love your neighbors; you love our nation; and you love every child born and unborn, because you believe that every life is sacred, that every child is a precious gift from God," the president told the crowd.
Congress was in session during the March for Life this year. As people gathered at the National Mall before the march, the House passed the Born-Alive Abortion Survivors Protection Act over on Capitol Hill. This bill ensures that children who survive failed abortions are treated as persons and given appropriate medical care. The bill augments a 2002 law by providing for criminal consequences for health care providers that fail to care for an infant who is born alive. Treating a baby that is born alive after an abortion with the same medical care as any other newborn should not be controversial.
Speaker of the House Paul Ryan addressed the crowds shortly after the bill had passed, saying:
You know, I've been participating in the March for Life for years. One thing that has always struck me—and there's one thing that strikes me again right now—is the vigor and the enthusiasm of the pro-life movement.
Looking out on this crowd, I can see there are people here of all ages, from all walks of life, but the young people here is what is so inspiring because it tells me this is a movement that is on the rise.
He is right. Millenials are increasingly pro-life. And a recent poll show that 76 percent of Americans support substantial limits on abortion. Among the 51 percent of citizens that identify as pro-choice, 60 percent support restrictions on abortion.
Approximately 2,200 pregnancy resource centers nationwide continue to provide women not only with the physical resources necessary to choose life, but the emotional support and social networks that they need. Lawmakers at the state and federal level have passed common-sense laws to protect children. And the day before the March, the Department of Health and Human Services announced a new division charged with protecting the consciences of medical professionals who will not participate in abortions.
Although the pro-life movement is already changing the culture, the March for Life was also a reminder that there remains much to be done.
In order for women to have access to as many resources as possible, pregnancy resource centers and faith-based adoption agencies must be free to operate according to their missions. And additional measures must be taken to protect the consciences of pro-life medical personnel.
The pro-life movement will continue to fight for life on all of these fronts.
On the anniversary of Roe and Doe, we remember the millions of children who have been denied their first and most fundamental right, the right to life. But we also reflect on the truth and beauty of the pro-life cause: that every human life, no matter how small or weak, has inherent dignity and worth.
Until our laws reflect this most essential truth, we will continue to gather and march, thousands strong, to proclaim the joy of the pro-life message. While we sorrow for what is lost, we hope for what is to come, and allow love to bring healing to all who have been affected by the pain of abortion.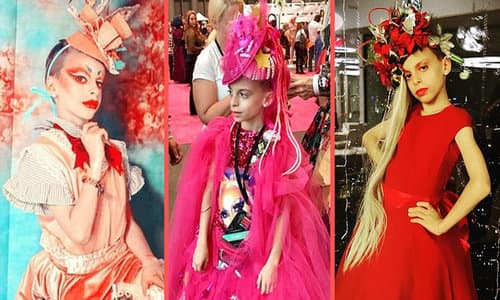 Twenty-eight years ago, the release of "When Harry Met Sally" highlighted one big debate: whether men and women could really be just friends.
That question may still be up in the air, but now we are being forced to confront a more fundamental debate: whether men can really become women.
America is in the midst of what has been called a "transgender moment." In the space of a year, transgender issues went from something that most Americans had never heard of to a cause claiming the mantle of civil rights.
But can a boy truly be "trapped" in a girl's body? Can modern medicine really "reassign" sex? Is sex something "assigned" in the first place? What's the loving response to a friend or child experiencing a gender-identity conflict? What should our law say on these issues?
These shouldn't be difficult questions.
Just a few years before "When Harry Met Sally" hit theaters, Dr. Paul McHugh thought he had convinced the vast majority of medical professionals not to go along with bold claims about sex and gender being proffered by some of his colleagues. And as chair of psychiatry at Johns Hopkins Medical School and psychiatrist-in-chief at Johns Hopkins Hospital, McHugh put a stop to sex reassignment surgery at Hopkins.
Once the elite Johns Hopkins did this, many medical centers across the nation followed suit.
But in recent years we have seen a resurgence of these drastic procedures—not in light of new scientific evidence, mind you, but as a result of a growing ideological movement. Such is our transgender moment.
The people increasingly in the spotlight of this moment are children.
In the past 10 years, dozens of pediatric gender clinics have sprung up throughout the United States. In 2007, Boston Children's Hospital "became the first major program in the United States to focus on transgender children and adolescents," as their own website brags.
A decade later, over 45 gender clinics had opened their doors to our nation's children—telling parents that puberty blockers and cross-sex hormones may be the only way to prevent teen suicides.
Never mind that according to the best studies—the ones that even transgender activists themselves cite—80 to 95 percent of children with gender dysphoria will come to identify with and embrace their bodily sex.
Never mind that 41 percent of people who identify as transgender will attempt suicide at some point in their lives, compared to 4.6 percent of the general population. Never mind that people who have had transition surgery are nineteen times more likely than average to die by suicide.

These statistics should stop us in our tracks. Clearly, we must work to find ways to effectively prevent these suicides and address the underlying causes. We certainly shouldn't be encouraging children to "transition."
Many psychologists and psychiatrists think of gender dysphoria as similar to other dysphorias, or forms of discomfort with one's body, such as anorexia. The feelings of discomfort can lead to mistaken beliefs about oneself or about reality, and then to actions in accordance with those false beliefs.
The most helpful therapies focus not on achieving the impossible—changing bodies to conform to thoughts and feelings—but on helping people accept and even embrace the truth about their bodies and reality.
Operating in the background is a sound understanding of physical and mental health—proper function of one's body and mind—and a sound understanding of medicine as a practice aimed at restoring health, not simply satisfying the desires of patients.
For human beings to flourish, they need to feel comfortable in their own bodies, readily identify with their sex, and believe that they are who they actually are.
In my new book, "When Harry Became Sally: Responding to the Transgender Moment," I argue that McHugh got it right. The best biology, psychology, and philosophy all support an understanding of sex as a bodily reality, and of gender as a social manifestation of bodily sex. Biology isn't bigotry.
In my book I offer a balanced approach to the policy issues, a nuanced vision of human embodiment, and a sober and honest survey of the human costs of getting human nature wrong.
Despite activists' best efforts to put up a unified front, Harry cannot become Sally. Activists' desperate insistence to the contrary suggests that the transgender moment is fleeting.
Abram's life was one of an ever-perfecting separation. But out of these experiences sprang his rarest joys. The separate and obedient soul may reckon on:-

Fresh Revelation. - Whenever Abram dared to step out in obedience, the Lord spake freshly to him. But in Egypt we find no trace of the Divine voice. If God spake there, it would be in warning and rebuke. Has the voice of God long been silent to thee - no fresh command, no deeper insight into truth? See to it that thou art not in Egypt. Separate thyself, not only from Haran, but from Lot; not only from what is clearly wrong, but from all that is questionable; and the Lord will speak to thee things it is not possible for men to utter.

Further Vision. - Lot lifted up his eyes to espy what would make for his advantage and well-being, and beheld only the plain of Sodom, which indeed was well-watered, but the seat of exceeding sin. But when Abram lifted up his eyes, not to search out ought for himself, but to see what God had prepared, he looked northward, and southward, and eastward, and westward-words which remind us of the length, and breadth, and depth, and height of the love of Christ. The single eye is full of light; the far climber gets the widest horizon; if thou wilt do His will, thou shalt know.

Hundredfold old Compensation.-Whatever Abram renounced, when he left his home, or gave Lot the right to choose, he received back in the usual measure of God, with an overflowing overpass. God gave him the entire land, including Lot's -portion. We can never give up for God, without receiving in this life more than we gave.
The Intent of the Ten
Jan 23rd, 2018
CommentaryPastor Ricky Kurth


Categories: Exhortation
"Now the end of the commandment is charity out of a pure heart, and of a good conscience, and of faith unfeigned" (I Timothy 1:5).
"The commandment" here is a reference to the ten commandments, commandments which God sees as one (James 2:10,11). The "end" of the commandment refers to the goal or intent of the ten commandments. We use the word "end" that way when we ask, "To what end are you doing what you are doing?" God's goal in giving the ten commandments was charity, a Bible word for love. God's goal in giving the commandments was to get men to love God and their neighbor. If you love God, you won't take His name in vain, and if you love your neighbor, you certainly won't bear false witness to him or steal his stuff!
But the intent of the ten commandments wasn't just to get people to love God and their neighbor. It was to get them to love "out of a pure heart," and the only people who have a pure heart are saved people (Ps. 24:3,4). That's why the Lord said, "Blessed are the pure in heart: for they shall see God" (Mt. 5:8). So God's goal in giving the ten commandments was to get everyone saved and obeying them out of a pure (saved) heart.
Now don't get me wrong, God approves when unsaved people obey His commandments. We know this because that's what will happen in the millennial kingdom! The kingdom will begin with the deaths of all of earth's unbelievers at the battle of Armageddon. No one but the pure in heart will enter the kingdom that Christ will then establish on earth. But the saved people who enter the kingdom will then bear children who must themselves choose to be saved.
And the majority of children in the millennial kingdom will choose not to be saved, just as has always been the case with the children of men. This will eventually result in the Lord ruling in the midst of His "enemies" (Ps. 110:2), "with a rod of iron" (Rev. 19:15) "in righteousness" (Isa. 32:1), the righteousness of the ten commandments. In that day, everyone on the planet will obey the ten commandments, including the unsaved, who will obey the commandment out of an impure heart.
The problem with obeying the commandment out of an impure heart is that it doesn't change a man's heart. We know this because after the millennial kingdom, the enemies that God will have to defeat at the battle of Gog and Magog will number "as the sand of the sea" (Rev. 20:7-9). Clearly, 1,000 years of obeying the ten commandments with an impure heart will not have changed the hearts of the vast majority of men!
That's why God's goal in giving the ten commandments was never to have men obey them outwardly while inwardly seething, just waiting for their chance to rebel against Him, as will be the case in the millennial kingdom. No, God's goal in giving the commandments was to get people saved and obeying them out of a pure heart. That was the intent of the ten.
The process starts when the unbeliever hears the commandments and gains "the knowledge of sin" (Rom. 3:20; 7:7). He then can see his need of a Savior and believe the gospel. This then enables him to obey the ten commandments out of a pure heart and out of "a good conscience." Unbelievers cannot obey the ten commandments out of a good conscience, for "even their mind and conscience is defiled" (Tit. 1:15).
But when a saved man obeys God's commandments, he does so out of "faith unfeigned." The word "feign" means to pretend (I Sam. 21:13), so unfeigned faith was genuine faith, the kind Timothy himself had! (II Tim. 1:5). In the millennial kingdom, the unsaved will have to feign faith, but the goal of the commandment in the dispensation of grace is "charity out of a pure heart, and of a good conscience, and of faith unfeigned." Are you living up to God's intent?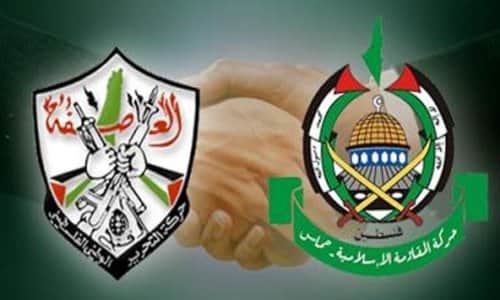 Is there any difference between the "moderate" Fatah faction headed by Mahmoud Abbas and Hamas?
In recent weeks, Fatah, which is often described by Westerners as the "moderate" and "pragmatic" Palestinian faction, has escalated its rhetorical attacks against Israel and the US to a point where one can no longer distinguish between its rhetoric and that of Hamas.
Like Hamas, Abbas's Fatah regularly glorifies terrorists and encourages Palestinians to take them as role models. This is the very Fatah that is supposed to be Israel's peace partner and whose leader, Abbas, claims that he is still committed to the "two-state solution."
The latest example of Fatah's glorification of terrorists came last week, when the Israel Defense Forces killed Ahmed Ismail Jarrar, of Jenin, in the northern West Bank. Jarrar belonged to a terror cell whose members murdered Rabbi Raziel Shevach two weeks ago.
Although Jarrar is believed to be a member of Hamas, Fatah was quick to publish posters depicting him as one of its "martyrs." In one of the posters, Fatah described the slain terrorist as a "hero" and "martyr of Jerusalem."
Fatah's student faction at Al-Quds University also confirmed that Jarrar was one of its members. In a statement published hours after the terrorist was killed, the Fatah Shabiba [Youth] Movement at Al-Quds University boasted that he was "one of our prominent leaders and a member of our administrative body."
Palestinian activists in Jenin claimed that Jarrar had served as an officer with the Fatah-dominated Palestinian Authority (PA) security forces in the West Bank. However, a Palestinian security official denied the claim.
The denial is seen as an attempt by the Palestinian Authority to distance itself from the involvement of one of its members in terrorism. The Palestinian Authority has good reason to be worried: its security forces are funded and trained by American and European experts.
By heaping praise on the terrorist and endorsing him as one of its "heroes" and "martyrs," Abbas's Fatah is sending a message to Palestinians that murdering a rabbi and father of six is a noble act. By describing the terrorist as a "martyr of Jerusalem," Fatah is also implying that Rabbi Shevach was murdered in response to President Donald Trump's announcement from last December in which he recognized Jerusalem as Israel's capital.
Since Trump's announcement, Fatah has been spearheading a new Palestinian campaign of incitement against Israel and the US. Fatah leaders, who often appear in Western media outlets as "moderate" and "pragmatic" figures, have since been urging Palestinians to take to the streets to protest against Israel and the US.
The Fatah leaders employ the same rhetoric used by their colleagues in Hamas to such an extent, that sometimes it seems as if Fatah and Hamas are competing to show which party hates Israel and the US more.
Consider, for example, the following remarks by Fatah official Samer Abu Khalil, who accused Trump of giving Israel a "license" to kill Palestinians:
"President Trump's announcement on Jerusalem gave Israel a license to kill Palestinians. Trump has committed a crime against the Palestinians, who will never give up their lands and holy sites."
Referring to Trump's purported plan for peace in the Middle East, the senior Fatah official added: "The Palestinians won't allow this conspiracy to pass. The era of peace is over. Now, the era of resistance has begun". "Resistance" is a Palestinian euphemism for terrorism against Israel.
Similarly, here is what senior Hamas official Salah Arouri had to say about Trump's announcement on Jerusalem: "This is a criminal and bad announcement. Trump is in collusion with the Zionist entity."
In addition to glorifying terrorism, Fatah and Hamas appear to agree on the need to "escalate" the violence against Israel in response to Trump's announcement.
Hardly a day passes without a call by both Fatah and Hamas for another "day of rage" against Israel.
Abdel Jaber Fukaha, a senior Hamas official, recently called for escalating Palestinian and Arab protests against Trump's announcement by staging violent demonstrations in the West Bank and Gaza Strip. Fukaha also repeated calls by some Fatah leaders to the Arab countries to cut off their ties with the US and any country that recognizes Jerusalem as Israel's capital.
Fatah issued a similar call on January 19. In a statement published in Ramallah, Fatah called on Palestinians to "escalate the popular and comprehensive resistance" against Israel. Fatah also called on Palestinians to "turn the lives of Jewish settlers into hell."
This call is a clear message to Palestinians to launch more terror attacks like the one that resulted in the murder of Rabbi Shevach. This, in fact, is the real "license to kill" that Fatah has been talking about. It's not Trump who gave Israel a "license to kill." The real license is being issued here by Abbas's Fatah.
Moreover, there are growing signs that Fatah and Hamas were coordinating their policies regarding Vice President Mike Pence's visit to the Middle East. Hours before Pence's arrival in Israel, Fatah and Hamas issued separate statements calling on Palestinians to boycott the vice president. Again, the language used by the two Palestinian groups is strikingly identical.
Hamas spokesman Fawzi Barhoum said that Pence was "unwelcome in Palestine," adding that there was no "justification for any Palestinian official to meet with Pence and called on Palestinians to "thwart Israeli-American schemes directed against the Palestinians and their rights."
In Ramallah, Fatah spokesman Osama Qawassmeh echoed the Hamas position verbatim (although he also used harsher language): "Pence is unwelcome. Fatah and the Palestinian people reject Pence's visit and we call on our Arab brothers to boycott him." The Fatah official, who is closely associated with Abbas, went on to accuse Pence of being a "racist" and "extremist."
Such examples, which showcase how hard it has become to distinguish between Fatah and Hamas, can easily be multiplied. Abbas himself is also beginning to sound like a Hamas leader. His recent speech, in which he described Israel as a "colonial project that has nothing to do with Jews," sounds as if it were taken directly from the mouth of Hamas leader Mahmoud Zahar.
Make no mistake about it, however; neither Fatah nor Abbas woke up one morning and decided to change its position towards Israel and the US.
For those who have been following the rhetoric and actions of Abbas and his Fatah faction, the extremist anti-Israel and anti-US views and remarks do not come as a surprise. The glorification of terrorists and the denial of Jewish rights and history have always been a main pillar of the ideology of Abbas and Fatah.
Abbas and Fatah have worked hard over the past two decades to create the false impression that they differ from Hamas. It now appears that the jig is up: their true colors are showing for all to see.
Indeed, Trump's announcement helped to expose the true sentiments of Abbas and Fatah. It is all out in the open -- Fatah and Hamas belong to the same school of thought: both advocate violence; both propagate the same hostility towards Israel and the US, and both seek the destruction of Israel and the murder of Jews -- as many as possible.
Let the Headlines Speak
Jan 23rd, 2018
Daily NewsFrom the Internet


Categories: Today's Headlines
Avalanche kills one in Japan ski resort after volcanic eruption
At least 11 people have also been injured, several of them critically. The eruption sent rocks raining down over a kilometre-wide area near Kusatsu in central Japan, say local media. Mount Kusatsu-Shirane, 150km (93 miles) north-west of Tokyo, erupted on Tuesday but officials are still investigating whether it caused the avalanche. Images of the volcano showed a vent on its side appeared to have blown out, while video footage shows a large cloud of black ash and rock being thrown down the mountainside.
Strong earthquake sets buildings swaying in Indonesia
Indonesians wait outside an office building after a 6.4 magnitude quake hit Jakarta, Jan. 23, 2018. There were no immediate reports of injuries and no tsunami was generated.
Alaska hit by 7.9 earthquake; tsunami warning canceled
ANCHORAGE, Alaska (AP) — A 7.9 magnitude earthquake struck off Alaska's Kodiak Island early Tuesday, prompting a tsunami warning for a large swath of the state's coast and sending some residents fleeing to higher ground.
Netanyahu to travel to Davos less than one week after India trip
Just five days after returning from India, Israeli Prime Minister Benjamin Netanyahu will leave Tuesday afternoon for the World Economic Forum in Davos, Switzerland, and meet a number of international leaders. Among those Netanyahu is slated to meet include German Chancellor Angela Merkel, French President Emmanuel Macron, Presidents of Ukraine, Azerbaijan and Switzerland, as well as, the Prime Ministers of Belgium, Canada and Netherlands.
Israel accuses UN rights forum of bias over Palestinians
Israel accused the United Nations on Tuesday of continuous discrimination against it over its treatment of Palestinians and called for reforms of its human rights body. The Human Rights Council's regular examination of Israel's record, the first since 2013, comes after US President Donald Trump recognized Jerusalem last month as the capital of Israel, angering Palestinians, Middle East leaders and world powers.
Avalanche kills one in Japan ski resort after volcanic eruption
A Japanese soldier has been killed in an avalanche in central Japan that may have been triggered by a volcanic eruption. At least 11 people have also been injured, several of them critically. The eruption sent rocks raining down over a kilometre-wide area near Kusatsu in central Japan, say local media.
Syria offensive: Turkey warns US over Kurdish militia group
Turkey has urged the US to stop backing the Kurdish YPG in Syria, as it steps up an offensive against the militia. A spokesman for President Recep Tayyip Erdogan said YPG fighters were using US-supplied weapons against troops trying to clear the Afrin region. Turkey says the YPG is an extension of the Kurdistan Workers' Party (PKK), which is fighting for Kurdish autonomy in Turkey, and is a terrorist group.
US slaps 'America First' tariffs on washing machines and solar panels
The US has approved controversial tariffs on imported washing machines and solar panels. The move is in line with President Donald Trump's "America First" trade policy, which aims to protect local manufacturers from foreign competition. A spokesman said the administration would "always defend American workers, farmers, ranchers and businessmen".
Alaska tsunami fears prompt evacuation
A tsunami warning was lifted hours after a 7.9-magnitude earthquake struck off the coast of Alaska in the US. The quake hit 280km (173 miles) south-east of Kodiak, at a depth of 25km, at 00:31 local time (09:31 GMT), the US Geological Survey said. The US National Weather Service (NWS) said tsunami waves of less than one foot (0.3m) had been confirmed.
Senior Qaeda leader calls for killing Jews, Americans over Jerusalem
A senior Al-Qaeda leader has called on Muslims "everywhere" to rise up and kill Jews and Americans in response to US President Donald Trump's decision to recognise Jerusalem as Israel's capital. In a video released Monday, Khalid Batarfi said Trump's decision was "a declaration of a new Jewish-Crusader war" and every Muslim had a duty to "liberate" the holy city, the SITE Intelligence monitoring group reported.
As U.S. goes quiet on close naval patrols, China speaks out
While the Pentagon plays down patrols close to Chinese-controlled reefs and islands in the South China Sea, Beijing is sounding the alarm about them… Chinese officials publicized the latest U.S. "freedom of navigation patrol", protesting the deployment last week of the destroyer USS Hopper to within 12 nautical miles of Scarborough Shoal, an atoll west of the Philippines which Beijing disputes with Manila.
U.S., European powers set up working group to address Iran deal concerns
UK's Johnson says Jerusalem decision can prove helpful with "symmetrical movement in the other direction." The Trump administration has entered talks with the governments of Britain, France and Germany on ways to address their joint concerns with an international nuclear deal brokered with Iran in 2015.
Council of Europe takes up PA challenge to Trump
The Council of Europe will discuss a Palestinian Authority-led resolution on Tuesday, which calls for all negotiations between Israel and the PA to be based on the two-state solution and the 1967 borders with territorial exchanges. It explicitly states that Israel must refrain from unilateral steps – including construction – beyond the 1949 Armistice Line and calls for European countries to take a more significant role in bringing the parties to the negotiating table.
What the Media Really Wants
President Trump's end-year remarks to the New York Times acerbically summed up his relationship with the media. "I'm going to win another four years… because newspapers, television, all forms of media will tank if I'm not there." The answering outburst of rage and contempt from the media burned all the hotter because the statement was not only intentionally provocative; it was also true.
Flu outbreak: 100 people a week dying in US as virus continues to spread
A deadly flu virus has been killing around 100 people per week in the US since mid-December, the Center for Disease Control has warned. A report published by the CDC with the latest figures showed there were 759 flu deaths between 7 October and 23 December.
Will Missing Texts Save Manafort From Mueller's Probe?
"Throw in this evidence that the investigation may have been tainted before Mueller even took over, and that the DOJ could be covering up damaging information, and a motion to dismiss alleging prosecutorial misconduct is a near certainty."
Shocker! L'Oreal Muslim Hair Model Amena Khan Is Fired After Series of Anti-Jew Tweets
…someone found tweets she posted several years ago, per the Jerusalem Post, in which she referred to Israelis as "child murderers," among other insults. She also called Israel a "sinister state," an "illegal state" and hoped for the country to be defeated. Other tweets found the model accused Israel of committing "Torture. Murder. Rape. Genocide" and, quite falsely, noting that "Orthodox Jews themselves condemn the actions of Israel."
Same-sex active-duty couple marries at West Point}
Two Army captains who met at West Point returned there to be married, in what is believed to be the first same-sex marriage of active-duty personnel at the storied New York military academy.
Prophetic update: Is the Great Deception here?
..Some call it fake news. Jesus called it deception. When His disciples asked about the signs of the last days, Jesus began by giving His followers this warning: "Take heed that no one deceives you" -Matthew 24:4
Here comes a 'super blue blood moon eclipse'
…As if the total solar eclipse last August and the "blood moons" of 2014 and 2015 weren't enough, there will be a "super blue blood moon eclipse" on Jan. 31 – something that hasn't happened for 150 years. And this rare event could herald war and turbulence on earth, according to a leading researcher of astronomical signs and how they interact with Scripture.
Socialist Bolivia Makes Evangelism a Crime
This coming Sunday, evangelical churches in Bolivia will observe a day of prayer and fasting in the wake of their socialist government introducing potentially severe restrictions on religious freedom.
Two More Children Dead as 'Deadly' Flu Shot Causes Fatal Influenza Epidemic
…The tragic stories of children dying of the flu after receiving the flu shot is sadly not uncommon. Eight Santa Barbara County residents have died from the flu in the last fortnight. Seven of them had the flu shot… President Donald Trump has warned citizens to be vigilant when it comes to taking 'deadly' flu shots, urging the American public to "avoid them at all costs."
WANKER: I read the Koran every day, says former UK PM Tony Blair who claims it keeps him 'faith-literate'
Mr Blair, who converted to Catholicism months after leaving Number 10, has now spoken of how he reads the Koran every day. Reading the Islamic religion's holy book – considered by Muslims to be the exact words of God – ensured he remained 'faith-literate', the former Labour leader said. In an interview with the Observer magazine, published yesterday he said: 'To be faith-literate is crucial in a globalised world, I believe.
Entitled Muslim Migrants Reportedly Leaving In Droves Due To Simple 2-Word Requirement
…Austria is reporting an exodus of veil-wearing Muslims and their families after passing a law that requires migrants to sign an "integration contract," which includes prohibiting them from wearing the burqa and niqab and requires them to take courses in German language and Western values.
Ex-CIA Clandestine Officer Confirms False Flag Missile Attack Upon Hawaii
…One should realize that the "attack" upon Hawaii and later Japan happened very shortly after is was announced that the two Korea's would march under the same flag and form a joint hockey team. This development is being undertated in the mainstream media. This development is monumental in its implication because this represents two nations who are saying no to World War III.
VP Pence Confirms US Will No Longer Certify Iran Deal
…Pence has received a warm welcome in Israel, which has praised the American decision last month to recognize Jerusalem as the capital of Israel. Prime Minister Benjamin Netanyahu is among the fiercest opponents to the nuclear accord the Obama administration reached with Iran, saying it could pave a path for the Islamic Republic acquiring a nuclear weapon that could threaten Israel's existence.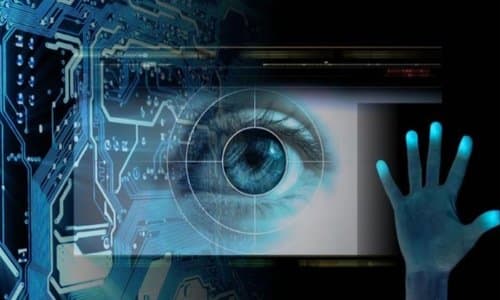 Earlier this month, Rep. Bob Goodlatte [R-VA] introduced H.R.4760 - Securing America's Future Act of 2018, a sweeping bill that entails everything from Education and the Workforce to Homeland Security to the military.
Also, tucked away in this 400-page behemoth of a bill are the details of a new biometric National ID card that could soon be required for everyone.
Not surprisingly, there is almost no media coverage on this legislation
H.R. 4760 establishes a mandatory National Identification system that requires all Americans to carry a government-approved ID containing "biometric features." Without this card, according to the legislation, you will not be able to work in this country.
The legislation was drafted under the auspices of providing a legislative solution for the current beneficiaries of the Deferred Action for Childhood Arrivals (DACA) program.
However, as Ron Paul points out, "this bill would give DACA recipients a 3-year renewable legal status while forcing a biometric National ID card on virtually everyone else."
Naturally, this bill is wholeheartedly supported by the anti-immigration sect and has gained 70 co-sponsors already in only a few days. As with most police state-promoting legislation, fear of illegal immigration is being pushed to garner such support.
However, as Ron Paul points out, the bill won't just target illegals--it targets everyone--and it will use your most private information to track you.
"Under the statists' National ID scheme, you'd be forced to carry around your National ID card, tied to this massive database, chockfull of biometric identifiers like fingerprints and retina scans," Paul noted. "Without this ID, you won't be able to legally hold a job -- or likely even open a bank account or even board a plane!"
Paul said there is a very good chance this bill will become law as the support for it seems overwhelming. He laid out three key factors that are detrimental to the freedom of all Americans.
Allow federal bureaucrats to include biometric identification information on the card, potentially even including fingerprints, retinal scans, or scans of veins on the back of hands, which could easily be used as a tracking device;
Be required for all U.S. workers regardless of place of birth, making it illegal for anyone to hold a job in the United States who doesn't obtain an ID card; Require all employers to purchase an "ID scanner" to verify the ID cards with the federal government.
Every time any citizen applies for a job, the government would know -- and you can bet its only a matter of time until "ID scans" will be required to make even routine purchases, as well.
The control freaks in the US government have been trying for years to pass a National ID card law and it has been successfully resisted every time. This time, however, it appears that the Republicans--who used to be vocally opposed to such measures--are now fully on-board likely because of the bill's anti-immigration language.
As Paul points out,
For years now, statists in BOTH parties have been fighting to RAM their radical National ID-database scheme into law.
In fact, this scheme was a key portion of the infamous failed "Comprehensive Immigration Reform" bills BOTH parties tried to ram through during the Obama administration.
Now, using the momentum behind Trump's tough talk on immigration and border security, I'm afraid the statists believe the best way to finally enact their National ID scheme is by promoting their bill on Capitol Hill as a "DACA fix" while they sell it to the GOP base as a border "security" measure.
Of course, that's nothing more than a buzzword meant to trick Americans from all over the country into thinking that Congress is going to seal our southern border.
But in reality, it means something far different.
The "security" members of BOTH parties in the U.S. House want doesn't target any U.S. border. Instead, it's meant to create an all-out police state within them.
The truth is, this is exactly the type of battle that often decides whether a country remains free or continues sliding toward tyranny.