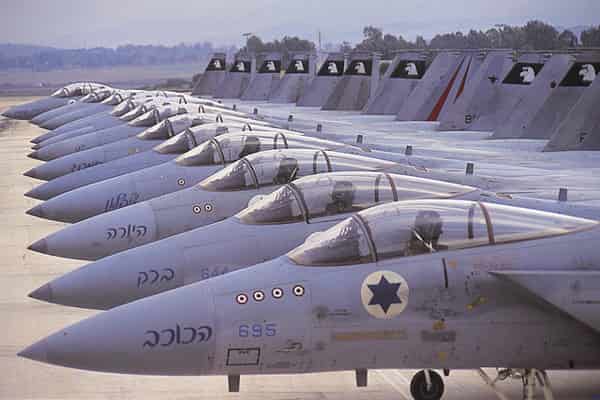 In a rare contribution by an Israeli official to Arab media, IDF spokesman Brig. Gen. Ronen Manelis warned in a op-ed on a Lebanese opposition website that a war could break out between the two countries if Iran and Hezbollah's presences in the country continue to grow.
"Lebanon has become -- both by its own actions and omissions and by a blind eye from many members of the international community -- one large missile factory," Manelis wrote for the Lebanese website Ahewar.
"It's no longer a transfer of arms, funds or consultation. Iran has de-facto opened a new branch, the 'Lebanon branch.' Iran is here," he said.
At the same time, Manelis pointed out that Hezbollah has continued to grow its control over the Lebanese government, while simultaneously building its own terror infrastructure.
"In Lebanon, Hezbollah does not conceal its attempt to take control of the state," he said, adding that Hezbollah has built "terror infrastructure and factories to manufacture weapons under the nose of the Lebanese government."
While Manelis acknowledged that this past year, like every year since the 2006 Second Lebanon War, has seen "relative stability on the Lebanese front," he emphasized that Hezbollah and Iran are making Lebanon increasingly unstable.
"The past year has been further proof that Hezbollah serves as an operational arm of Iran. In every place where there was instability, we discovered the fingerprint of Iran and everywhere we discovered Hezbollah's involvement," Manelis wrote.
Israeli leaders have repeatedly warned both Lebanon and the international community of Hezbollah's buildup in southern Lebanon since the 2006 conflict.
The IDF believes that Hezbollah has at least 100,000 short-range rockets and several thousand longer-range missiles that can strike Tel Aviv.
While the terror group has been preoccupied with fighting in the Syrian Civil War in recent years, many experts believe that with that conflict winding down, Hezbollah could focus its attention toward Israel once again.
"The future of Lebanese citizens is in the hands of a dictator who sits in Tehran," Manelis wrote, adding, "I think it is right to warn the residents of Lebanon of the Iranian game in their security and in their future."
In his meeting with Russian President Vladimir Putin on Monday, Israeli Prime Minister Benjamin Netanyahu warned Putin that Israel will "stop" Iranian encroachment in Syria and Lebanon.
"The question is: Does Iran entrench itself in Syria, or will this process be stopped. If it doesn't stop by itself, we will stop it," Netanyahu told reporters as he was leaving Moscow.
The Israeli leader said that Iran is "in the process of" building weapons factories inside of Lebanon.
"I explained our policy. These are not idle words," he said. "The Russians understand our position, they understand well the significance that we give to these threats."
Let the Headlines Speak
Jan 31st
Daily NewsFrom the Internet


Categories: Today's Headlines
Trump is getting ready to dump the PLO
President Trump and America's UN Ambassador Nikki Haley – virtually within hours of each other – have laid the groundwork for Jordan to replace the PLO as Israel's negotiating partner under President Bush's 2003 Roadmap – endorsed by the United Nations, European Union, and Russia – and Bush's 2004 Congress-endorsed commitments to Israel.
Greenblatt: Trump won't force an agreement on Israel
"I want to take this opportunity to cut through the noise," he said. "Our approach is rooted in the belief that instead of working to impose a solution from the outside, we must give the parties space to make their own decisions about their future. Our approach is also guided by the belief that instead of laying the blame for the conflict at the feet of one party or the other, we must focus on unlocking new areas of cooperation that benefit both Israelis and Palestinians."
Top U.S. diplomat warns Iran against missile proliferation, destabilizing region
US Assistant Secretary of State David Satterfield warned against Iran's growing regional interventions in Syria, Lebanon and Yemen, and cautioned that the US would not stand idly by all the while. Iran will not escape punishment if it continues advancing the production of sophisticated missile technology in the region, US Assistant Secretary of State David Satterfield said on Wednesday.
Paris officials investigate suspected anti-Semitic attack on schoolboy
An eight-year-old boy wearing a Jewish skullcap, or kippa, has been attacked in a suburb of the French capital, Paris, in what officials suspect is the latest case of anti-Semitic violence. Two teenage suspects, who fled the scene, did not shout any insults or steal anything from the boy, who also wore a traditional Jewish belt. President Emmanuel Macron has condemned it as "an attack on the republic".
Anguished Germany raises anti-Semitism alarm
German leaders are increasingly alarmed about a resurgence of anti-Semitism 73 years after the Holocaust, stemming from an emboldened far right and an influx of refugees from countries hostile to Israel. Germany is marking the 1945 liberation of the Nazi death camp at Auschwitz with solemn ceremonies, but also warnings of the need for stronger vigilance.
House Intel Committee Shocks the World, Votes to Release Controversial FISA Memo, Heads to Roll
President Trump and his party just made a move. And not simply any move: a monumental, history-changing, power move. If you've been paying attention to the news the past couple of weeks, you know the #ReleaseTheMemo campaign has been under full swing and is gaining momentum. Regardless of who is right and who is wrong, we are about to find out the truth. The House Intelligence committee has voted in favor of releasing the memo, much to the relief of those who have been pushing for the truth on this matter. It's being reported that this memo will radically shake the foundation of the FBI and result in numerous firings—and possibly even criminal charges.
Trump rocks America in 1st State of the Union
"Over the last year, we have made incredible progress and achieved extraordinary success," President Trump said. "We have faced challenges we expected, and others we could never have imagined. We have shared in the heights of victory and the pains of hardship. We endured floods and fires and storms. But through it all, we have seen the beauty of America's soul, and the steel in America's spine.
Trump renews aid threat against countries opposing Jerusalem decision
Trump will seek to draw a distinction between foreign nations aligned with his administration and those that are not. US President Donald Trump called on Congress Tuesday night to pass legislation that would undergird his threat against countries which vote against his policies at the UN, following a scathing referendum there last month on his recognition of Jerusalem as Israel's capital. In his first State of the Union address, Trump took note that his December 6 decision on Jerusalem to move the US embassy there from Tel Aviv has previously earned bipartisan support from lawmakers.
A Chinese Cardinal Met With The Pope And Came Out Accusing The Vatican Of Selling Out The Chinese Church
The former Bishop of Hong Kong accused the Vatican of "selling out" the church in China after holding a private audience with Pope Francis. Cardinal Joseph Zen asserted that the Vatican was betraying the Chinese church and strengthening the communist party's control over it by requesting that two bishops of China's underground church step down and be replaced by Chinese government approved bishops, according to Catholic Herald. Zen published an open letter to Facebook, saying that while Francis' response to the situation during their private audience on Jan. 12 comforted him, he still believed that the Vatican was "selling out" the Chinese church.
EU urges US not to go it alone with Mideast peace efforts
EU foreign policy chief Federica Mogherini said at a launch of an emergency meeting of an international committee coordinating Palestinian development aid that "nothing without the United States, nothing with the United States alone." The meeting is the first of its kind since President Donald Trump recognized Jerusalem as Israel's capital, breaking with an international consensus that the holy city's status should be resolved in negotiations between Israel and the Palestinians.
6.1 magnitude earthquake strikes Afghanistan; tremors felt across North India, one child killed in Pakistan
A powerful 6.1-magnitude earthquake jolted Afghanistan, Pakistan, eastern Uzbekistan and several parts of India around noon on Wednesday.
Persistent dryness 'worrisome' for Southern California as drought, water supply shortage issues loom
Unlike the winter of 2016-2017, this season is turning out quite dry for Southern California and the majority of the southwestern United States. While a seemingly endless string of warm, dry days may make travel and outdoor plans a breeze, this dry spell is threatening to become a prolonged drought.
Swine flu, bird flu hit North Korea and South Korea days before Winter Olympics kickoff
Super flu outbreaks are ravaging the Korean Peninsula less than two weeks before the Winter Olympics — leaving North Korea scrambling to treat more than 81,000 people infected with swine flu as the South kills off nearly 1 million chickens to contain the bird flu on its side of the border.
Flu Vaccine Bombshell: 630% More "Aerosolized Flu Virus Particles" Emitted By People Who Received Flu Shots, Flu Vaccines Actually SPREAD The Flu
A bombshell new scientific study published in the Proceedings of the National Academy of Sciences (PNAS) finds that people who receive flu shots emit 630% more flu virus particles into the air, compared to non-vaccinated individuals.
Jim Caviezel: New 'Passion of the Christ' to be 'biggest film in history'
Jim Caviezel, who stunned the world with his portrayal of Jesus in the 2004 blockbuster "The Passion of the Christ," is now confirming he's on board with director Mel Gibson for a sequel, and predicts it will be "the biggest film in history." "There are things that I cannot say that will shock the audience," the 49-year-old actor told USA Today. "It's great. Stay tuned."
Health Experts Tell Zuckerberg to Delete New Messenger App for Kids
…"Younger children are simply not ready to have social media accounts. They are not old enough to navigate the complexities of online relationships, which often lead to misunderstandings and conflicts even among more mature users," the letter states. "They also do not have a fully developed understanding of privacy, including what's appropriate to share with others and who has access to their conversations, pictures, and videos."
Shocking New Twilight Zone Predicts Trump Assassination!
Episode One: The Big Event
Since 2015 Nuclear Deal, Iran Fired 23 Missiles – And International Community Did NOTHING According to a report obtained by Fox News, Iran has fired some 23 missiles since signing the nuclear deal in 2015, with as many as 16 of them nuclear-capable.
Europe orders the British press NOT to reveal when terrorists are Muslims, in crackdown on freedom of speech
European human rights chiefs have told the British press it must not report when terrorists are Muslim. The recommendations came as part of a list of 23 meddling demands to Theresa May's government on how to run the media in an alarming threat to freedom speech.
Muslim US soldier "obsessed" with bloody jihad videos, watched them for hours daily, laughed and insulted the victims
This is more of the poison fruit of the Obama administration's refusal to acknowledge that Islamic terrorism was Islamic. The U.S. government was desperate to have Muslims to prove that this was not a war on Islam. Those Muslim soldiers were golden boys who could get away with anything. Whoever is responsible for this treatment of Ikaika Kang should be court-martialed and disgraced, but won't be.
DOMINATION OF THE SKIES: Israeli Air Force Ranked Mightiest in the World
The Israeli Defense Forces is the strongest military in the Middle East in spite of its relatively small size, according to a new ranking by Business Insider. The Israeli Air Force was ranked as not only the best air force in the Middle East, but in the entire world.
#Releasing the Memo Will Unleash Extreme Deep State Revenge Upon America
The release of the memo regarding illegal FISA issued spy warrants on Candidate Trump and his staff should send Deep State servants to prison including Obama and Clinton. Now that the memo is being released, how far will the DOJ go in bringing the guilty to justice? How far will the Deep State go in diverting attention away from the memo?
Trump: 'We Don't Want to Talk to the Taliban. We're Going to Finish What We Have to Finish'
President Trump said Monday he opposes talks with the Taliban, signaling an apparent departure from U.S. Afghanistan policy in the aftermath of two deadly terrorist attacks in Kabul.
CBO Claims: A Late-Term Abortion Saves Feds $7,000
The federal government saves an average of about $7,000 for each unborn child 20 weeks or more into pregnancy it allows a doctor to terminate in his or her mother's womb, according to a cold-blooded "estimate" published by the Congressional Budget Office.
The Return Of Sumptuary Laws? Dutch Cops To 'Undress' Youths Wearing "Clothes Deemed Too Expensive For Them"
The Independent reports that police in the Dutch city of Rotterdam have launched a new pilot program which will see them confiscating expensive clothing and jewellery from young people if they look too poor to own them.
US, Turkish Troops Headed For Military Showdown In Syria
Two days after we reported that Turkey valiantly demanded that US forces vacate military bases in the Syrian district of Manbij, when Turkey's foreign minister Melet Cavusoglu also said that Ankara is calling upon the US to cease any and all support to Syrian Kurdish forces and militias, not surprisingly the US refused, and on Monday a top American general said that US troops will not pull out from the northern Syrian city of Manbij, rebuffing Ankara demands to withdraw from the city and risking a potential confrontation between the two NATO allies.
SOLOMON had chosen wisdom and knowledge that he might honour God in the sight of his people. And in return God honored him, and supplemented his choice with abundant wealth.
This reminds one of the constant teaching of Jesus. He who seeks his life loses it; but to lose it is to save it in the best and deepest sense. Seek first the kingdom of God and his righteousness, and all these things shall be added.
The conception of life given in the Bible differs by a whole heaven from the maxims and practices of some good and earnest people. Their notion is that they must work for their living, \"keep the wolf from the door,\" educate their children for successfully meeting the demands of life. These objects are legitimate; but they were never meant by God to be the supreme aim of his servants.
His object in our creation, redemption, and regeneration, was that we might serve his redemptive purposes in the world, manifest his character, do his will, win souls for his kingdom, administer the gifts with which He had entrusted us. He asks us to rise to this high calling, and give our whole life to its realization. He will be responsible for all else. It is surely his will that we should give ourselves to useful trades, and fill our days with honest toil; but the main purpose should ever be his glory, and the exemplification in word and act of his holy character. It we ask for wisdom to do this well, we shall get all else into the bargain. God is a being of perfect honour and integrity. And if we dare to make his service the main end of life, we shall find that no good thing will fail. He paves the streets of heaven with gold, and will not withhold it from his children, if they really need.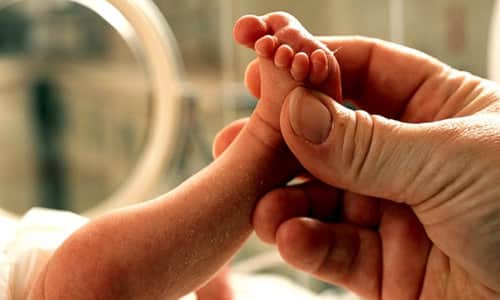 It is almost unimaginable that 46 senators would vote against the Pain-Capable Unborn Child Protection Act. But that's just what happened yesterday, with two Republicans joining 44 Democrats to cast their truly vile vote.
We're talking about outlawing abortions for babies 20 weeks old or more, and even then, with exceptions for abortions deemed necessary "to save the life of the pregnant woman, or . . . when the pregnancy is the result of rape or incest."
How could 46 senators (including all but two Democrats) vote against this humane act?
Abortion is evil enough even in the early stages of a pregnancy. But aborting a baby 20-weeks or older is an act of savagery, and to vote against passing the Pain-Capable bill is an act of moral perversion.
For some years now, the Democratic Party has distinguished itself as the party of death, with its abortion plank getting more and more radical with each election. As pro-life leader Marjorie Dannenfelser pointed out in Time magazine in 2016, the Democrat position has been on a steep and steady decline for the last two decades.
In 1996, "the DNC adopted a platform that characterized abortion as a 'difficult issue' and because of that, 'we respect the individual conscience of each American.' It called for making abortion 'less necessary' and 'more rare.'"
In contrast, as noted on Lifesite News, "The Democratic Party's 2016 platform pledges to 'stand up' for Planned Parenthood, fund abortion nationwide and around the world, vows to 'overturn' state and federal restrictions on abortion, proposes cracking down on pro-life sidewalk counselors, and affirms abortion as 'core' to people's 'health and well-being.'"
In keeping with this platform of death, 44 out of 46 Democrats voted against the Pain-Capable bill, to their lasting shame and reproach. (That shame and reproach is shared by the two Republicans who joined them.)
But what makes this whole story all the more ironic is that the one leading the way in slamming the Senate is none other than Donald Trump, the man who has become the staunchest, most outspoken pro-life president in our history. Three years ago, who would have believed this?
This was the statement he issued on the official White House site:
"Recently, when I addressed the 45th annual March for Life, I called on the Senate to pass the Pain-Capable Unborn Child Protection Act, important legislation that would protect our most vulnerable. It is disappointing that despite support from a bipartisan majority of U.S. Senators, this bill was blocked from further consideration. Scientific studies have demonstrated that babies in the womb feel pain at twenty weeks.
The vote by the Senate rejects scientific fact and puts the United States out of the mainstream in the family of nations, in which only 7 out of 198 nations, including China and North Korea, allow elective abortions after 20 weeks of pregnancy. We must defend those who cannot defend themselves. I urge the Senate to reconsider its decision and pass legislation that will celebrate, cherish, and protect life."
Kudos to you, Mr. President.
In 2015, Newsweek reported on a major study published by the New England Journal of Medicine that indicated that, "Premature babies born at 22 weeks are more likely to survive outside the womb than previously thought."
Last November, CNN ran a story about the daughter of Courtney Stensrud and her husband, born at just 21 weeks and four days but three-years-old at the time of the article. She is described as "fun-loving" and "spunky" and even attending pre-school.
In the words of her mom, "If you didn't know that she was so preemie, you would think she's a normal 3-year-old. In her school, she is keeping up with all the other 3-year-olds. She loves playing with other kids. She loves everything I think a normal 3-year-old likes. She loves her baby dolls, she loves books, and she loves make-believe. She loves anything and everything her (older) brother is doing."
Her survival and health are truly miraculous, but they also stand as a reminder of just how developed a 21-week-old baby is in the womb.
Take a moment and look at the picture of this precious little girl at three-weeks old, wearing her parents' wedding rings on her tiny arm. Then think of the 46 senators who voted to continue killing babies like this in the womb. What possible justification could they have for their vote?
And how can it be, that after 45 years of pushing back against Roe v. Wade and with such a committed pro-life movement in America, we are one of just 7 countries that allows abortions for babies of this age? How can it be?
The painful answer is that the majority of Americans are still asleep in the light, still failing to take seriously the horror of abortion, still looking to far too few to change our culture and our laws.
May God have mercy on America, and may He help us to repent before it's too late.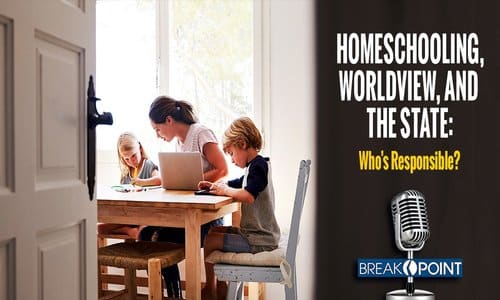 Beyond the crazy guilt-by-association stories, the debate over homeschooling boils down to this: Who is responsible for our kids' education?
Hi, I'm John, and my wife and I homeschool our children.
I hope in the future that's not how we'll have to introduce ourselves as a sort of public warning to others. But make no mistake, the phenomenally successful homeschool movement does have its enemies: enemies constantly working to turn public opinion against parents who have chosen this way to pursue their children's education.
A recent and -obscene example comes from the New Republic, where writer Sarah Jones is using the horrible story of the torture inflicted by David and Louise Turpin on their 13 children as a means to attack the idea of homeschooling itself.
Under the inflammatory headline, "The Turpins Won't Be the Last: How Lax Homeschooling Laws Enable Child Abusers," Jones argues that this horrifying case is representative of a larger trend of child abuse enabled by the freedom to homeschool.
Now folks, to use a phrase I introduced a few weeks ago on BreakPoint, this is nutpicking nonsense. There's nothing inherent to homeschooling that creates abuse. Abuse happens in all educational, parenting, ecclesial, and for that matter, cultural contexts.
My BreakPoint colleague Shane Morris, a product of homeschooling himself, tackled Jones' cheap-shot article in a sharp-elbowed but necessary response to Jones at The Federalist. Shane writes, "In [Jones's] mind, the fact that some homeschooling parents abuse their children is proof that something is wrong with liberal homeschooling laws. But we might also apply her line of reasoning to public schools.
"In New Jersey," he continues, "93 teachers pleaded guilty to sexual relationships with students from 2003 to 2013." And "Reuters reports that in 2014, 'almost 800 school employees were prosecuted for sexual assault.'"
It would be absurd to conclude from these statistics that public and private schools "assist abusers." No one thinks that way.
But that's exactly what Jones does to homeschooling, when she and other proponents for increased regulation worry that what they call the "state of deregulation" "actually assists abusive parents."
Not surprisingly, Jones also questions the motives of groups like the Homeschooling Legal Defense Association and downplays the impressive academic achievement displayed by homeschooled children, as well as the research "that shows homeschooling produces, on average, better-educated and more college-ready students."
There are, as Shane writes, good schools and bad schools--schools that produce college-ready students by the boatload, and there are schools that graduate kids who can barely read. In the same way, there are parents succeeding at homeschooling and there are those that aren't.
If you're not calling for the state to abandon public education for the bad apples, you've got no business calling for a crackdown on homeschooling because of the evil deeds of these two California parents.
In the end, I think Shane is right: "On a more fundamental level, those who want to place additional barriers in the way of homeschooling families have a different worldview. They see the state, not the family, as ultimately responsible for rearing and educating children."
That's a worldview that Christians don't share, no matter how we choose to handle our own children's education.
Kids belong to God, who entrusts them to parents. Whether parents choose homeschooling, private education, charter schools, public education, or like many of us do some amalgamation and combination of those options, the bottom line is, kids don't belong to the government.
And that means at least two things for us. First, Christian parents ought to take that responsibility just as seriously and intentionally as it sounds.
And second, we should call out the lie that abuse--which sadly happens everywhere--discredits an educational choice that's blessed over a million-and-a-half kids.
Instead we should ask what's broken in our society that's making abuse so common.
Artificial Intelligence is the Weapon of the Next Cold War
Jan 31st
CommentaryJEREMY STRAUB/THE CONVERSATION - By Jeremy Straub, Assistant Professor of Computer Science, North D


Categories: Contemporary Issues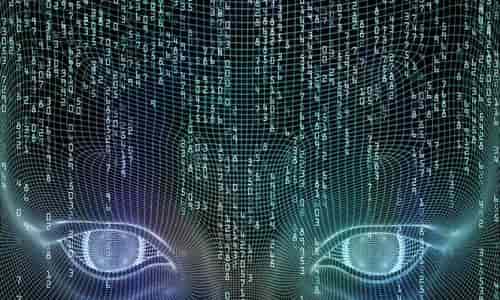 It is easy to confuse the current geopolitical situation with that of the 1980s. The United States and Russia each accuse the other of interfering in domestic affairs. Russia has annexed territory over U.S. objections, raising concerns about military conflict.
As during the Cold War after World War II, nations are developing and building weapons based on advanced technology. During the Cold War, the weapon of choice was nuclear missiles; today it's software, whether its used for attacking computer systems or targets in the real world.
Russian rhetoric about the importance of artificial intelligence is picking up – and with good reason: As artificial intelligence software develops, it will be able to make decisions based on more data, and more quickly, than humans can handle. As someone who researches the use of AI for applications as diverse as drones, self-driving vehicles and cybersecurity, I worry that the world may be entering – or perhaps already in – another cold war, fueled by AI. And I'm not alone.
Modern cold war
Just like the the Cold War in the 1940s and 1950s, each side has reason to fear its opponent gaining a technological upper hand. In a recent meeting at the Strategic Missile Academy near Moscow, Russian President Vladmir Putin suggested that AI may be the way Russia can rebalance the power shift created by the U.S. outspending Russia nearly 10-to-1 on defense each year. Russia's state-sponsored RT media reported AI was "key to Russia beating [the] U.S. in defense."
It sounds remarkably like the rhetoric of the Cold War, where the United States and the Soviets each built up enough nuclear weapons to kill everyone on Earth many times over. This arms race led to the concept of mutual assured destruction: Neither side could risk engaging in open war without risking its own ruin. Instead, both sides stockpiled weapons and dueled indirectly via smaller armed conflicts and political disputes.
Now, more than 30 years after the end of the Cold War, the U.S. and Russia have decommissioned tens of thousands of nuclear weapons. However, tensions are growing. Any modern-day cold war would include cyberattacks and nuclear powers' involvement in allies' conflicts. It's already happening.
Both countries have expelled the other's diplomats. Russia has annexed part of Crimea. The Turkey-Syria border war has even been called a "proxy war" between the U.S. and Russia.
Both countries – and many others too – still have nuclear weapons, but their use by a major power is still unthinkable to most. However, recent reports show increased public concern that countries might use them.
A world of cyberconflict
Cyberweapons, however, particularly those powered by AI, are still considered fair game by both sides.
Russia and Russian-supporting hackers have spied electronically, launched cyberattacks against power plants, banks, hospitals and transportation systems – and against U.S. elections. Russian cyberattackers have targeted the Ukraine and U.S. allies Britain and Germany.
The U.S. is certainly capable of responding and may have done so.
Putin has said he views artificial intelligence as "the future, not only for Russia, but for all humankind." In September 2017, he told students that the nation that "becomes the leader in this sphere will become the ruler of the world." Putin isn't saying he'll hand over the nuclear launch codes to a computer, though science fictionhas portrayed computers launching missiles. He is talking about many other uses for AI.
Use of AI for nuclear weapons control
Threats posed by surprise attacks from ship- and submarine-based nuclear weapons and weapons placed near a country's borders may lead some nations to entrust self-defense tactics – including launching counterattacks – to the rapid decision-making capabilities of an AI system.
In case of an attack, the AI could act more quickly and without the potential hesitation or dissent of a human operator.
A fast, automated response capability could help ensure potential adversaries know a nation is ready and willing to launch, the key to mutual assured destruction's effectiveness as a deterrent.
AI control of non-nuclear weapons
AI can also be used to control non-nuclear weapons including unmanned vehicles like drones and cyberweapons. Unmanned vehicles must be able to operate while their communications are impaired – which requires onboard AI control. AI control also prevents a group that's being targeted from stopping or preventing a drone attack by destroying its control facility, because control is distributed, both physically and electronically.
Cyberweapons may, similarly, need to operate beyond the range of communications. And reacting to them may require such rapid response that the responses would be best launched and controlled by AI systems.
AI-coordinated attacks can launch cyber or real-world weapons almost instantly, making the decision to attack before a human even notices a reason to. AI systems can change targets and techniques faster than humans can comprehend, much less analyze. For instance, an AI system might launch a drone to attack a factory, observe drones responding to defend, and launch a cyberattack on those drones, with no noticeable pause.
The importance of AI development
A country that thinks its adversaries have or will get AI weapons will want to get them too. Wide use of AI-powered cyberattacks may still be some time away.
Countries might agree to a proposed Digital Geneva Convention to limit AI conflict. But that won't stop AI attacks by independent nationalist groups, militias, criminal organizations, terrorists and others – and countries can back out of treaties. It's almost certain, therefore, that someone will turn AI into a weapon – and that everyone else will do so too, even if only out of a desire to be prepared to defend themselves.
With Russia embracing AI, other nations that don't or those that restrict AI development risk becoming unable to compete – economically or militarily – with countries wielding developed AIs. Advanced AIs can create advantage for a nation's businesses, not just its military, and those without AI may be severely disadvantaged. Perhaps most importantly, though, having sophisticated AIs in many countries could provide a deterrent against attacks, as happened with nuclear weapons during the Cold War.
Jeremy Straub is the associate director of the NDSU Institute for Cyber Security Education and Research. He has received funding related to AI and robotics from the North Dakota State University, the NDSU Foundation and Alumni Association, the U.S. National Science Foundation, the University of North Dakota and Sigma Xi. The views presented are his own and do not necessarily represent the views of NDSU or funding agencies.