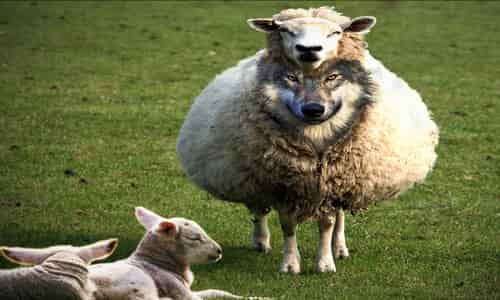 Apostle's Paul and Peter warned Christians of their times about false teachers who would arrive on the scene during the last days.
Over the ensuing centuries critics, both Christian and non-Christian alike have attempted to downplay these verses, saying that there have always been false teachers, children have always disobeyed their parents, sin was always present etc. in an attempt to obscure the plain prophetic meaning behind the passages.
While their statements about there always being some people who fit the warnings are true, we are now seeing so-called pastors who are openly touting their beliefs that Peter called "damnable heresies."
"But there were false prophets also among the people, even as there shall be false teachers among you, who privily shall bring in damnable heresies, even denying the Lord that bought them, and bring upon themselves swift destruction." (I Peter 2:1)
Jesus made it plain that in order for a person to be saved, they must be born again. When the Philippian jailor asked the Apostle Paul in no uncertain terms, "Sirs, what must I do to be saved," he was told "Believe on the Lord Jesus Christ, and thou shalt be saved, and thy house." Then in I Corinthians 15, Paul explained how the resurrection of Jesus Christ is an essential part of this belief.
While there have been various debates over various doctrines and even church practices, the resurrection and belief in Jesus Christ has long been a given and not even a point of debate. Even non-believers, when asked will openly admit that Jesus is a key part of Christianity.
However, today we now have a movement within the church to actually separate Christ from Christianity.
John Shuck is an ordained Presbyterian minister. This is the church that was founded by John Calvin, one of the reformers who brought in the Reformation. Among their ranks in years past are Billy Sunday, the man who led over a million souls to Christ and thundered judgment across America about the dangers of alcohol.
After a Billy Sunday crusade, many of a town's bars were shut down because they no longer had any patrons since they had all gotten saved. The phrase "fall off the wagon" was a direct reference to Sunday's crusades, as those who made a decision for Christ were encouraged to publicly proclaim it by climbing aboard a wagon he used as a platform. In fact, he was immortalized in the song Chicago, by Frank Sinatra in the line that says, "the town that Billy Sunday couldn't shut down."
The great preacher John Knox, who is considered the founder of the Presbyterian Church in Scotland, likewise sounded forth righteousness, leading many souls to Christ. Knoxs prayers and sermons put fear into the heart of many political leaders of his day.
However, Shuck is as far removed from these great heroes of the faith as a minister could possibly be. He has come forward to admit that he does not believe in God. While there have been stories of Christian leaders who have left the faith over doubts about God, Shuck has no intention of stepping down and even brags about how he considers himself to be a "proud minister."
Shuck has gone even further, to where he denies that Jesus is God manifest in the flesh, one of the most important doctrines in Christianity. Indeed, Jesus himself made this bold claim when he said he was the "I Am" of the Old Testament. Shuck states "Jesus may have been an historical figure, but most of what we know about Him is in the form of legend."
This is precisely what Peter warned about when he said there would be those who are "denying the Lord that bought them."
Shuck goes even further saying that "God is a symbol of myth-making and not credible as a supernatural being or force," and human consciousness is the result of natural selection, so there's no afterlife."
While it would be easy to dismiss Shucks claims as the rantings of a single individual, the reality is Shucks form of infidelity is becoming more and more the norm among the major denominations.
Rev. Andrew Frater of Cairns Church in Scotland has openly been critical of Christians who have the audacity to believe the Bible when it talks about Jesus being virgin-born.
Shortly before Christmas last year, Scotland's Herald reported that Frater said Christians need to "move on from the 'fanciful fairy tale' Nativity story and 'disentangle the truth from the tinsel." He said Christians need instead to "look for the symbolism in the Nativity," and that the virgin birth leaves people hung up."
A 1998 poll of 7,441 Protestant clergy in the U.S. show that Fraters beliefs are far from being a fringe belief. Among those who deny the virgin birth in various denominations are:
American Lutherans, 19 percent
American Baptists, 34 percent
Episcopalians, 44 percent
Presbyterians, 49 percent
Methodists, 60 percent
The Apostle warned in II Timothy 3 about those "having a form of godliness, but denying the power thereof." He compared them to the heathen Egyptian priests who duplicated Moses miracle of turning his rod into a snake.
"Now as Jannes and Jambres withstood Moses, so do these also resist the truth: men of corrupt minds, reprobate concerning the faith. But they shall proceed no further: for their folly shall be manifest unto all men, as theirs also was."
This could be a perfect description of Jim Rigby who pastors St. Andrews Presbyterian Church in Austin, Texas. Two days before Christmas, Rigby celebrated the holiday by saying, "I dont literally believe the cadaver of Jesus got up again, but I do believe the resurrection actually happened when the disciples began to see 'Christ' in each other, and in everyone else as well."
He went on to mock the importance of salvation by pooh-poohing the reality of Hell, which Jesus spoke about far more than he talked about Heaven.
"God loves us very much, but mindless obedience is VERY important to God. So God decided to barbecue us eternally for the mistakes of our ancestors," Rigby wrote. "But God has a son named Jesus who asked God to abuse Him instead. And so God killed Jesus in our place. And we call this story the 'good news.'"
"All that matters is that we admit that we are worthless trash, but that Jesus likes us anyway. Oh, and we have to LITERALLY believe Jesus corpse got up... So, anyway, if you believe the 'good news,' your physical cadaver will get up too. Hopefully someone will remember where you are buried and come dig you up," he mocked.
This is the epitome of what Jesus warned about when he talked about "blind leaders of the blind" and warned that by claiming to speak for God they were making their listeners "two-fold more the child of hell."
Another core teaching is that we are all individually responsible for our reaction to the gospel. The Apostle Paul said "every one of us shall give account of himself to God."
Yet, now, 2,000 years later, Rev. Katharine Jefferts Schori claims to have more insight into this area then Paul, who talked with Jesus on the road to Damascus.
In her opening address to the Episcopal Churchs general convention recently, she said what Paul said about individual accountability amounted to "heresy."
Schori said the teaching "that we can be saved as individuals, that any of us alone can be in right relationship with God." This "individualist focus," she declared, "is a form of idolatry."
Schori seems to have something against the Apostle Paul. She also seemed to advocate for demon possession. In a sermon in Venezuela, she said Paul did a sinful act by casting the demon out of a slave-girl.
"Paul is annoyed, perhaps for being put in his place, and he responds by depriving her of her gift of spiritual awareness," Schori said.
"Paul can't abide something he won't see as beautiful or holy, so he tries to destroy it. It gets him thrown in prison. That's pretty much where he's put himself by his own refusal to recognize that she, too, shares in God's nature, just as much as he does maybe more so!"
By this logic, Jesus must have been a dunce for casting out the demons from the maniac of Gadera because, if he had just as been as smart of Schori, Jesus would have realized the demons and the maniac were "sharing in Gods nature" more than He did. What nonsense from a so called "leader of the church".
While people espousing such teachings have always been around, they mostly didnt even try to claim they were mainstream Christianity, even going so far as to admit they were opposed to the Bible. However, the Apostle Paul had the numbers of preachers like Schori, Rigby, Shuck and others perfectly pegged nearly 2,000 years ago.
And no marvel; for Satan himself is transformed into an angel of light. Therefore it is no great thing if his ministers also be transformed as the ministers of righteousness; whose end shall be according to their works. (II Corinthians 11:14-15)
Let the Headlines Speak
Jan 18th, 2016
Daily NewsFrom the Internet


Categories: Today's Headlines
"The Days of Ishmael Ruling in the Land of Israel Are Over," Proclaims Rabbi Baruch Abuhatzeira
It is finished and from today on, the years in which Ishmael (the Arabs) rule over the Jews are finished," he stated. "There are signs the Messiah is imminent." Beseeching God, Rabbi Baruch called out, "Enough already! The nation of Israel can no longer bear it. Everything that is happening today, in Israel and all over the world, may the evil ones be cursed, it is spoken about in Kabala."
Five places where Pope Francis' political lightning might strike next
What we're looking for are places where the stars seem aligned in such a way that a nudge from Francis, at the right moment, could mean the difference between real change and a return to the status quo.
Prime Minister Netanyahu: "We Will Not Allow Iran To Have Nuclear Weapons"
"Pursuant to the nuclear agreement with Iran, Israel will continue to monitor all international violations by Iran including the nuclear deal, the agreement on ballistic missiles and terrorism," said Israel's Prime Minister. "Israel's policy was and continues to remain exactly as it was, not to allow Iran to acquire nuclear weapons," added Netanyahu.
'Death list' and IRS ravaged 'women of Clinton'
Women in Clinton's past were targeted by the IRS and reportedly found themselves on death lists. Clinton paramour Monica Lewinsky and Lewinsky confidante Linda Tripp – who secretly recorded phone conversations about the White House intern's trysts with the president – found their names on those death lists.
Pope visits Rome synagogue in sign of interfaith friendship
Pope Francis made his first visit to a synagogue as pope Sunday, greeting Rome's Jewish community in their house of worship as his two predecessors did in a show interfaith friendship at a time of religiously-inspired violence around the globe.
New York Values? Video Shows Trump Supporting 'Gays' in Military, Partial Birth Abortion
In light of the controversy over Ted Cruz' remarks during Thursday's Republican presidential debate that Donald Trump espouses "New York values," video has surfaced of Trump himself expressing how his New York upbringing influenced his support for open homosexuals in the military and partial birth abortion.
Muslims 'practically impossible' to integrate into Europe - Czech president
Existing ghettos and the recent sexual harassment scandals involving Muslim migrants in European cities are evidence the integration of the Muslim community into Europe is next to impossible, Czech President Milos Zeman said in an interview on Sunday.
Mega sandstorm brings with it suffocating air pollution
The massive sandstorm due for Monday has already caused air contamination levels in the coastal region and south to spike, as dust particulates clog up the airways.
CHANCE OF STORMS
On Jan. 15th, a magnetic filament in the sun's southern hemisphere exploded. Debris from the blast formed a CME that could sideswipe Earth's magnetic on Jan. 18-19. NOAA forecasters say there is a 45% chance of minor geomagnetic storms when the storm cloud arrives.
Officials: Earthquake widely felt in Anchorage area
Officials say a moderate earthquake was widely felt as it rumbled beneath the Anchorage area, but there were no immediate reports of damage. The Alaska Earthquake Center says the magnitude-4.8 temblor struck at 7:05 p.m. Sunday and was centered about 70 miles northwest of Anchorage.
Modern Day "Pastors" Or False Teachers Of The Last Days?
While their statements about there always being some people who fit the warnings are true, we are now seeing so-called pastors who are openly touting their beliefs that Peter called "damnable heresies."
Podcast: Why Israel's new gas prospect is a bombshell
For over a year there's been a very loud political conversation in Israel on how to regulate its two large natural gas reserves, Tamar and Leviathan. On Sunday, Israelis awoke to the prospect that a third reserve, Daniel, would enter the mix. ...Energy and environment reporter Sharon Udasin explains what the new prospect could mean for Israel's gas market and how it will affect the controversial gas outline.
Iran says new US sanctions illegitimate, citing 'war crimes' against Palestinians
Iran on Monday said new US curbs on the Islamic Republic's ballistic missile program were illegitimate, vowing to continue developing its conventional military deterrent. The United States imposed sanctions on 11 companies and individuals on Sunday for supplying Iran's ballistic missile program in a move delayed by over two weeks so as not to endanger this weekend's release of US prisoners.
ISIS cuts fighters' salary in half amid financial hardship
A new document released in December by Bayt al-Mal, the Treasury Ministry of ISIS, in Raqqa, reveals that ISIS has decided to cut the salaries of all its fighters in half due to the "exceptional circumstances" ISIS has been witnessing. The "exceptional circumstances" ISIS has been witnessing were not detailed in the document...
'Death to heathen Christians' scrawled on walls of Jerusalem's Dormition Abbey
The Israeli police have opened an investigation into a graffiti attack on the Dormition Abbey in Jerusalem, where messages scrawled on the walls by vandals called for the death of Christians.
Iran sanctions: Middle East stock crash wipes £27bn off markets as Tehran enters oil war
Stock markets across the Middle East saw more than £27bn wiped off their value as the lifting of economic sanctions against Iran threatened to unleash a fresh wave of oil onto global markets that are already drowning in excess supply.
Suicide bomber kills 13 in attack on prominent Afghan family
A suicide bomber targeting a gathering in a volatile eastern province of Afghanistan killed 13 people, including seven members of a prominent pro-government clan, Afghan officials said.
Four die in violence in Turkey's mainly Kurdish southeast
A Turkish police officer and a soldier were killed by sniper fire and two Kurdish militants were shot dead in separate incidents in the mainly Kurdish southeast's biggest city, security sources said on Sunday.
U.S. working to locate Americans reported missing in Iraq
The U.S. government is aware of reports that three U.S. citizens have gone missing in Iraq and is working with Iraqi authorities to find them, a U.S. State Department official said on Sunday.
San Jose Shakes to 4.7 Earthquake
according to OVSICORI-UNA, the epicenter was located 11.6 km southwest of the Cerro de la Muerte in San Isidro De El General. This is near Los Quetzales National Park in the southwestern part of the country. The earthquake's depth has been listed at 13 km.
5.5 magnitude earthquake jolts Indonesia
Eight people were hurt and about 120 houses damaged when a 5.5-magnitude earthquake shook remote eastern Indonesia on Sunday, a government official said.
3.0 earthquake reported in West Va.
A 3.0 earthquake on the West Virginia and Virginia border rattled some homes and nerves of those in the area Sunday evening, according to Quake Reports. The earthquake occurred about two miles from Bolivar, West Virginia.
Approaching the Jewish people under a Christian banner, even when connected to "Zionism," has always been a liability. The memory of forced conversions and unbridled Christian anti-Semitism is too ingrained to be quickly set aside. So even though Christian support for Israel has been quite forthcoming over the last 40 years, it wasn't until recently that many Israelis began to accept our support as genuine. And to reciprocate with a generous measure of trust.
However, the problem I'm alluding to concerning the term 'Christian Zionism' is not coming from Jews, but the Church. It seems there is a growing hostility within the Traditional Church towards those members whom they feel love Israel too much! A church in my own hometown of Pennsylvania recently spilt over support for Israel.
The hostility is being spearheaded, of course, by pastors and denominations still in the grip of Replacement Theology. But they are being increasingly joined by other Christians who aren't anti-Semitic or anti-Zionist, but who just don't get it. Not having awakened yet to the Hebraic roots of their faith they can't understand why Zionist Christians love Israel so much. They feel we're putting our love for Israel above our love for the Church.
If things continue, Christian Zionists could one day be unwelcome within the Christian tent.
Inflaming this problem, of course, is the false narrative being pushed by both religious and secular anti-Semites who keep insisting the so-called Palestinian/Israeli conflict is the reason Muslims hate the West. And Israel, they say, is responsible for both the cause and continuation of the problem. If Israel would just give back the land they took from the Palestinians, then peace would come to the Middle East and joy to the rest of the world. That this is a complete nonsense is besides the point. The lie has been repeated so many times, in so many ways, it has become the reality.
The Supreme Court of Canada decided on Friday to allow doctor-assisted suicide across the country under certain circumstances, while giving the government more time to pass a law governing the practice.
The decision came as officials confirmed that a patient had already been helped to die in the French-speaking province of Quebec.
The court had overturned a ban on physician-assisted suicide last February, putting Canada in the company of a handful of Western countries to make it legal.
But it had said the decision would not take effect for a year, giving the government time to produce legislation.
The work got off schedule because of the October election and the defeat of the Conservative government by Prime Minister Justin Trudeau's Liberals. The newly elected justice minister had asked for the decision to be suspended for an extra six months.
Instead, the court gave the go-ahead for assisted suicide to begin now under certain conditions and granted the federal government four more months to come up with a national law.
The Canadian government said it respected the judgement and the additional time would help it develop an approach "that protects the most vulnerable among us while respecting the inherent dignity of all Canadians."
Polls show physician-assisted suicide has broad support but the issue has divided politicians in Parliament as they grapple with how to protect vulnerable Canadians while respecting their rights and choices at the end of life.
The court ruled doctors would be allowed to facilitate the death of patients in Quebec, which had already put its own law into effect in December.
Since the change in provincial law on Dec. 10, one person carried out an assisted suicide in Quebec City, a spokeswoman for the health and social services centre for the Quebec City region said in an email.
There is no way to say whether this was the first assisted-suicide under the new laws as Quebec does not currently keep such statistics, said Joanne Beauvais, a spokeswoman for provincial Health Minister Gaetan Barrette.
The Supreme Court ruling said people outside Quebec can apply to their provincial superior court for judicial authorization "to those who wish to exercise their rights" to doctor-assisted death.
Friday's decision was split 5-4, with Chief Justice Beverley McLachlin and three others disagreeing with giving an exemption to Quebec and to other individuals.
The case is Carter v. Canada (Attorney General), 2016 SCC 4.
For a country that is said to be predominantly Christian and built on Judeo-Christian foundations, it is ironic indeed that the United States is today largely predisposed to fighting Christianity while bending over backward to accommodate other faiths, secular/atheistic/humanistic views and virtually everything that is anti-Christ in nature.
In an article recently published by Breitbart.com, James Zumwalt pointed out significant aspects of some of these contradictions. It seems that Christmas and the celebration of the birth of Jesus Christ have become some of the major targets for those eager to eliminate all references to the Christian faith in America while exalting any other alternatives.
Zumwalt provides examples of how America has become "a nation so intimidated by political correctness" and how that weakness especially plays out in America's schools.
In one instance, after the ACLU took legal action, Zumwalt reports that Concord Community schools in Indiana were prohibited by court order from including any historical account of Christ's birth during its annual Christmas program. This was on the basis that the program conveys a message of endorsement of religion, or that a particular religious belief is favored or preferred.
Meanwhile Blaine, Minnesota school officials instructed students to sing a song in their Christmas program saluting the Muslim holiday of Ramadan. The words "Allahu Akbar" are included in the songwords attesting to the greatness of Allah. Yet, Ramadan is a Muslim holiday occurring many months earlier with no connection in timing to Christmas.
On the other hand, Christians living in certain other Muslim countries run risks attempting to celebrate Christmas. In Brunei, for example, one who celebrates Christmas "excessively and openly" today could well end up serving a five-year jail sentence.
Other intimidation of students has been even more overt. School officials at Riverbeds High School in Virginia instructed students, as part of an assignment on learning calligraphy, to write the "shahada", Islam's statement of faith.
In Massachusetts, schools have been guilty of undertaking field trips to mega-mosques where students are subjected to Islamic propaganda. Male students visiting the mosques reportedly had to prostrate themselves before Allah alongside Muslim male worshippers."
In a Chicago, Illinois high school, an event dubbed "Walk a Mile in Her Hijab Day was held ostensibly to give non-Muslim girls a 'better understanding' of the Muslim faith. Former Iranian Muslim and Sharia expert Daniel Akbari says the Hijab is a clear symbol of Islamic law and in no way does wearing it promote humanity. What it does represent, he says, is "support for a hard-line ideology that leads to sharia, honor violence, and honor killings."
Zumwalt concludes: "But most disturbing is that educators and political correctness advocates fail to grasp the hypocrisy of eradicating Christian values in our schools while promoting those of Islam".
Both Christians and former Muslims are now asking how it can be argued that the state is not promoting a religion when it allows all this. They also question the selective and deafening silence of the ACLU when Islam is fully accommodated. Meanwhile, the ACLU has aggressively and persistently resisted even the most basic expressions of the Christian faith anywhere in Christian America.
Matthew Vadum for Frontpagemag.com in October reported the case of High Mount School in Swansea, Illinois, which has reportedly been teaching impressionable young students that Islam bears no responsibility for the 9/11 terrorist attacks in the United States.
In the face of a reaction of outrage from the schools parents, High Mount school superintendent Mark Halwachs stated in an interview with the Belleville News-Democrat: "We have to present, with 9/11 or anything, it wasnt a religion that did that. It was bad men that did that. I think you have to take moments like that and use them as teachable moments...You have to look at the age group and your students, and to me you can talk about different things in the world and teach about tolerance."
Parents have also reportedly complained about the teachings of Islamic doctrine to levels not necessary for non-Muslims or students who have not directly opted in for such training with parental approval.
It seems that some mitigating measures are underway at least in some states. Vadum refers to a proposed Tennessee law that would forbid public schools in the state from teaching the principles of Islam and all religions until the 10th grade. The bill was introduced by Republican Sheila Butt, the Majority Floor Leader in the Tennessee House of Representatives.
Butt is championing the legislation, according to a news report, after parents complained about "what they perceive as an inappropriate focus on Islam in history and social studies courses in taxpayer-funded middle schools." She expressed concern that students "are not able to discern a lot of times whether it's indoctrination or whether they're learning about what a religion teaches."
Similarly, school texts designed to push the Islamic perspectives on history, geography and politics have found their way into America's school curricula. Five years back, CBN.coms Erick Stakelbeck rhetorically asked: "& did you know that Muslims discovered America? Or that Jerusalem is an Arab city? That's just some of the "history" that students in America's K-12 classrooms have been taught in recent years - with the help of taxpayer money".
In some cases, heavy funding from the Saudi government, under the guise of 'educational support', is used as a means to infiltrate the American educational system.
Sandra Stotsky, commissioner at the Massachusetts Department of Education from 1999 until 2003, wrote a book about her experience developing standards and professional development for history teachers called The Stealth Curriculum.
Said Stotsky: "We heard from a number of groups who were outraged because they didn't want what they called a 'Euro-centric' version of history...They literally wanted an Islamo-centric version of history. This means you look at the world from the perspective of Islam and you dont talk about any negative aspects of Islam."
Someone once said that if you stand for nothing, you fall for everything an apt description of the loss of Americas spiritual foundations and all that once made her great. Its all coming to the fore in America's schools and the battle is just beginning.