How do you read a scroll you can't open? Modern technology provides the answer, and shows that Scripture is more durable than the material it's written on.
Is the Bible we read today the same Bible that was written millennia ago by prophets and apostles? That was a question that consumed scholars for generations. You see, prior to 1947, the earliest manuscript copies of the Old Testament were from the Middle Ages. Critics seized on this as a major hole in the Bible's reliability.
How, they asked, could we trust a text that had been copied hundreds of times in the thousands of years since its authors wrote it? Surely it had suffered corruption through all those duplications.
But seventy years ago, a Bedouin shepherd boy shattered those doubts when he threw a rock into a cave, breaking some clay pots containing the Dead Sea Scrolls.
These ancient manuscripts of the Old Testament were near matches to the medieval text, confirming our modern Bible's antiquity and pushing the earliest known evidence for the Hebrew Scriptures back a millennium.
Now, thanks to another discovery on the shores of the Dead Sea, and an exciting technological breakthrough, that date has moved back even further.
This story begins in 1970, when archaeologists at En-Gedi found a burnt scroll that was little more than a lump of charcoal. A fire in 600 AD had destroyed the synagogue there, leaving its ancient documents so brittle that a touch would cause them to disintegrate.
Unable to read the scroll, curators merely preserved it, hoping that someday, the technology necessary to peek at its contents would be developed.
Well, that day has arrived. The New York Times reports that computer scientists at the University of Kentucky partnered with biblical scholars in Jerusalem to pioneer a technique for "unfurling" this badly-damaged scroll.
Thanks to traces of metal in the ancient ink and a new method for reconstructing 3-D surfaces, known as "volume cartography," these scientists were able to read the charred parchment, without ever opening it.
The results were stunning. Dr. Michael Segal of the Hebrew University in Jerusalem marveled: "Much of the text is as readable, or close to as readable as actual unharmed Dead Sea Scrolls."
That text is the first two chapters of Leviticus--ironically, a set of instructions for burnt offerings to the Lord. But what's really amazing is that the fragment is identical--letter for letter--to the Masoretic text that forms the basis of modern Old Testament translations.
And how old is this incredibly accurate copy? Experts in Hebrew paleography say the script style strongly suggests an origin in the first century A.D., around the time of Christ. And that, reports the Times, would make it the oldest fragment of the Hebrew Pentateuch--aka, the first five books of the Bible--ever discovered.
"Never in our wildest dreams did we think anything would come of it," said Pnina Shor, head of the Dead Sea Scrolls Project at the Israeli Antiquities Authority.
Yet despite being burnt itself, this chapter about burnt offerings is now as visible to us as it was to the scribe who copied it two-thousand years ago.
Folks, the Bible we have in the twenty-first century has been providentially--one might even say miraculously--preserved against the ravages of time.
And with each discovery of an older manuscript, it becomes clearer that what we hold today is the same word that God inspired thousands of years ago--no matter what it's written on. If I may paraphrase Isaiah, parchment smolders and papyrus flames, but the word of our God endures forever.
Let the Headlines Speak
Oct 1st, 2016
Daily NewsFrom the Internet


Categories: Today's Headlines
China's yuan joins elite club of IMF reserve currencies
China's yuan joins the International Monetary Fund's basket of reserve currencies on Saturday in a milestone for the government's campaign for recognition as a global economic power. The yuan joins the U.S. dollar, the euro, the yen and British pound in the IMF's special drawing rights (SDR) basket, which determines currencies that countries can receive as part of IMF loans.
China paper says U.S., South Korea will 'pay the price' for planned missile system
The United States and South Korea are destined to "pay the price" for their decision to deploy an advanced missile defense system which will inevitably prompt a "counter attack", China's top newspaper said on Saturday. Tension on the Korean peninsula has been high this year, beginning with North Korea's fourth nuclear test in January, which was followed by a satellite launch...and its fifth and largest nuclear test last month.
Employee reports potential drone sighting over Savannah River Site
The drone was reported in a site-wide security alert around 10:30 a.m. Thursday. Since the first sighting earlier this year, investigators have been searching for the drone operations. If investigators confirm that Thursday's sighting was a drone and not another aerial vehicle, it would be the 10th drone sighting since June.
Katla Volcano Continues to Tremble
Seismic activity in Katla volcano, South Iceland, continues. No less than 200 tremors have registered there in the past 24 hours, Vísir reports. Three quakes in excess of magnitude 3 hit the volcano overnight, the largest one at 4:41 am, of magnitude 3.7. It was preceded by another one of magnitude 3.1 a minute earlier. The third one measured 3.2 at 2:43 am. All three were shallow.
Russia said to send more warplanes to Syria, diplomacy 'on life support'
Russia is sending more warplanes to Syria to ramp up its air campaign...as the United States said diplomacy to halt the violence was "on life support" but not dead yet. Fighting continued to intensify a week into a new Russian-backed Syrian government offensive to capture rebel-held eastern Aleppo and crush the last urban stronghold of a revolt against Syrian President Bashar al-Assad that began in 2011.
Bid to block US net handover rejected
A judge in Texas has rejected a last-ditch legal challenge to halt the final handover of internet naming power from the US government to a non-profit group. The Internet Corporation for Assigned Names and Numbers (Icann) has administered the naming system since 1998. But from Saturday it will operate without the ultimate oversight of the US government.
Syria conflict: Aleppo hit air strikes and barrel bombs
The divided Syrian city of Aleppo has seen a morning of air attacks, with reports of barrel bombs hitting a hospital already bombed this week. The Russian and Syrian air forces have been attacking the rebel-held east of the city, causing international outrage at the mounting civilian death toll. Government forces began a ground offensive against the rebels more than a week ago as a truce collapsed.
Syria conflict: US says Russia driving rebels into extremists' camp
Russia's increasing military action in Syria is forcing moderates within the opposition into the hands of extremists, the US has said. It was making a difficult situation "more confused", the state department said as the US warned it might stop co-operating with Moscow over Syria. But Russia accused America of trying to spare a jihadist group in its bid to oust Syrian President Bashar al-Assad.
Libya: More than 100 families at risk of starvation in Benghazi
More than 100 families trapped in a Libyan neighbourhood are at risk of starving to death, Amnesty International has warned. Children have been reduced to "skin and bones" as no food or water reaches the district of Ganfouda, in Benghazi. All entry roads are blocked by fighting or by the Libyan National Army militia, which has cut off supplies.
Jordanians protest multi-billion dollar gas deal with Israel
Thousands of protesters staged a protest in Amman on Friday to demonstrate against a $10 billion gas deal between Jordan and Israel. The deal will supply 1.6 trillion feet (tcf) of gas to Jordan's National Electric Power Company and marks a significant step forward in Israel's efforts to exploit its offshore gas reserves.
White House corrects Obama speech transcript listing Jerusalem in Israel
US President Barack Obama offered heartfelt condolences at the funeral of...Shimon Peres, on Friday...in a show of support. But whether he was on Israeli ground to pay respects to one of the founding fathers of the Jewish state is a question that now risks eclipsing his gesture, after the White House issued an embarrassing correction on Friday night indicating that Jerusalem is, in fact, disputed territory.
WHO says 338 killed in eastern Aleppo in past week
Fighting in Syria's besieged eastern Aleppo has killed 338 people since Sept. 23, including 106 children, and 846 have been wounded, including 261 children, the World Health Organization said on Friday.
Hacked Audio of Clinton Fundraiser Raises More Suspicions of Russian Meddling
Another day on the campaign trail, another hack of Hillary Clinton's campaign. This time it's an audio recording of the Democratic presidential candidate speaking to donors at a February fundraiser in northern Virginia, and the subject isn't just the usual stuff of politics: It goes to the heart of American nuclear strategy.
Atlanta Church Opens Worship Service with Prince's 'Purple Rain'
With the understanding that it may be a "which came first, the chicken or the egg" type of thing, I'm less concerned about our culture's slide into moral relativism than I am about the slide of many mainline evangelical churches into the sacrilegious. Every Sunday this slide seems to become steeper and faster as a variety of churches attempt to reinvent the definition of "Church." Repackaging the gospel in ways that they believe will be more palatable for unbelievers, many congregations have traded their birthright as joint heirs with Christ for a pot of pop porridge. This past Sunday, for example, and sadly, Buckhead Church in Atlanta opened their worship service with the praise band performing a rendition of "Purple Rain."
Major Hurricane Matthew to lash Caribbean with flooding, damaging winds
Hurricane Matthew will threaten the central and northern Caribbean with flooding rain, damaging winds and an inundating storm surge early next week. Matthew, currently a Category 4 (major) hurricane, will continue to move west-southwestward across the central Caribbean Sea before making an abrupt turn to the north this weekend.
The man who called Deutsche's decline has some gloomy predictions on what'll happen next
The strategist who predicted the capital concerns now enveloping Deutsche Bank (XETRA: DBK-DE) has told CNBC what could happen next in a saga that has seen the bank's share price fall by over 50 percent this year.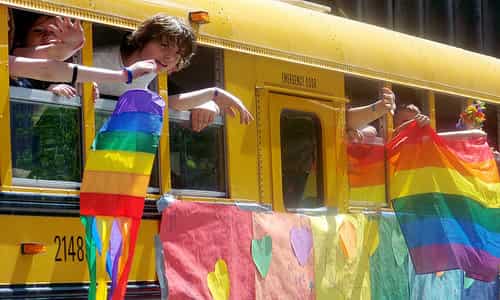 Let them - or else. That, in a nutshell, was the stern warning -- in the name of provincial law - that was given to Canadian Pastor Brian Coldwell, chairman of the Independent Baptist Christian Education Society and pastor of New Testament Baptist Church. Non-compliance could see the schools lose their charter as well as millions of dollars in tax- funded revenues.
Coldwell was ordered specifically to allow gays freedom to form homosexual clubs in his Christian schools amongst the vast majority of straight students.
The orders are in blatant and direct contravention of the school's moral standards, not to mention the rights of straight students not to be coerced or influenced against their strongly-held religious convictions.
Heather Clark for christiannews.net further noted that Pastor Coldwell is standing firm and has, so far, refused to buckle under the pressure. Coldwell runs Meadows Baptist Academy and Harvest Baptist Academy in Parkland County in Alberta.
Alberta Education Minister David Eggen reportedly sent the demand letter to Coldwell on September 2nd. Earlier this year, Eggen had also sent a letter to school boards throughout the province, advising that officials must draft and submit policies by the end of March explaining how they would accommodate homosexual and transgender students.
But Coldwell told CBC News that he would not comply.
"I have a duty as a pastor to protect the flock of God," he said. "And there is no way under Heaven I'm going to allow gay activists to come in here and basically undermine our ministries and our religious freedoms or confuse and corrupt our children."
"To be able to come into religious institutions, Christian schools, churches and demand that we permit them to set up their GSA clubs and have a platform to advance what I would call anti-Christian, hostile liberal, secular values, undermines our Christian faith," Coldwell said.
He added that students are free to choose other schools if they don't align with the Christian faith and its teachings on sexuality.
"If a student doesn't agree with our statement of faith, and our Christian moral values and so forth, then they have the option of attending many other schools--secular schools, non-religious schools," he told the CBC. "We're not saying that the gay community doesn't have any rights. But they just don't have the right to come in here and push their agenda, or what you might call the rainbow ideology."
Eggen sent Coldwell a letter this month, laying down a deadline of two weeks to send written assurance that gay-straight alliances would be allowed at his school. Coldwell again refused, and instead, Eggen received a letter from Coldwell's attorney.
"They did not change their position," Eggen told reporters on Monday. "They did not give us any indication that they would provide written assurance that they would allow students to form a gay-straight alliance."
Based on a separate report published in LifeSiteNews.com by Steve Weatherbe on these same developments, Board chairman Brian Coldwell has made it clear that neither gay-straight alliances nor "polygender" washrooms will see the light of day at his group's two schools.
Eggen then reacted by posting an open letter to students within the province, advising, "You have the right to create a gay-straight alliance or a queer-straight alliance, and you have the right to name your clubs this way. You have the right to use the washroom that is consistent with your gender identity."
Clark noted that Eggen has now launched a formal inquiry into the Independent Baptist Christian Education Society. He said that the society could possibly lose its charter or the $2.5 million in funding it receives from the government.
Eggen's pro-gay position is not lacking in support. Kris Wells of the Institute for Sexual Minority Studies and Services at the University of Alberta told Global News that he would like for Eggen to be even stricter in his enforcement.
"If you don't comply with the law, then there are consequences," he said. "I'm not sure how many more opportunities school boards need to be given."
Groups like Wells' believe that the government should have created one uniform policy and required all schools to conform. "What we've seen is what we thought would happen," he said. "Schools are not going to comply no matter how many chances they get."
Weatherbe also noted Eggen's assertion that a third-party consultant will be appointed to examine, according to the Canadian Press, "what steps the society is taking to make all students have a safe and caring environment."
LGBT advocates responded by urging Eggen to abandon the inquiry and remove public funding for the two schools. Others urged Eggen to sit down one-on-one with the school group's leader, Pastor Brian Coldwell.
The province's Liberal opposition leader David Swann has also called for defunding or removal of school boards that refused to apply Bill 10, the law that requires gay-straight alliance clubs or the ministry's anti-bullying guidelines. According to a separate report, the bill also demands that every school board develop a policy to protect LGBTQ students.
While Eggen cited the need to "support and stand behind all Albertans' human rights," defenders of independent schools said Eggen was the one violating the human rights of Christian parents.
Coldwell told LifeSiteNews earlier in September that defunding "would be a mistake, but I wouldn't put anything past this government. This is about ideology for them. They won't be satisfied until they have gay-straight alliances and the rainbow ideology in every Christian school."
At that time, Coldwell said Christian parents had a right to their own schools and the same funding any other schools receive. Now, however, Coldwell says the matter is in litigation and won't comment further.
His case has been taken up by the Calgary-based Justice Centre for Constitutional Freedoms, which has issued a letter to the government, presumably making the constitutional case for the religious rights of parents.
Making that argument publicly was Mark Penninga, executive director of Association for Reformed Political Action. In an Edmonton Journal op-ed piece, he asserted that Canada's Charter of Rights and Freedoms protects individuals from government actions like Eggen's attempt "to impose his radical ideology on every school in the province."
But the Charter does not cover relations between individuals, he continued, such as those between private groups of parents who form their own schools and individual LGBT students who demand homosexual clubs or access to washrooms of the opposite sex.
"Eggen does not have the authority," Penninga said, "to use the strong arm of the state, including the arbitrary slashing of funding," to require Christian schools to violate their principles.
Making the same argument was Theresa Ng of Informed Parents. Ng is a former public school teacher who argued the funds belong to parents in the first place, not the government, and ought to reflect the diversity of parents and Albertans in general.
"To suggest that only some educational choices are 'valid' to receive public taxpayer funding demonstrates a shockingly discriminatory premise," she wrote, "which declares that the needs and values of some people are worthy of inclusion in our publicly funded education system - and others are not.
"This alarming premise undermines and fundamentally corrupts the functioning of a pluralistic, multicultural and free, democratic society," she added.
However, not all faith-based schools have however resisted the Eggen-led onslaught pandering to the gay minorities in schools. Several Catholic boards, such as Edmonton's and Calgary's, have permitted diversity clubs.
Edmonton Catholic chairwoman Marilyn Bergstra told LifeSiteNews that transgender students will be allowed into the washrooms of their choice and that if students wanted gay-straight alliances they would be permitted to form them.
However, Adriana LaGrange, president of the Alberta Catholic School Trustees Association added that all such clubs would be supervised by adults and that the Catholic schools preferred to deal with the bullying issue and minorities on an individual basis rather than a group basis.
"I am confident," she told LifeSiteNews, "that the 'Safe and Caring School' policy in place in all our schools is keeping with the law and is honoring our Catholic faith."
Eggen on his part appears not to have been as 'safe and caring' in his approach towards stakeholders that have been non-supportive of his pro-gay proposals.
Pastor Coldwell told LifeSiteNews in an earlier interview that he has been asking Eggen to meet with him for more than a year. "And we've asked again after we sent him our anti-bullying policy in March. But even though he refuses to sit down with us personally, he's willing to make threats like this to reporters. That's just not good management.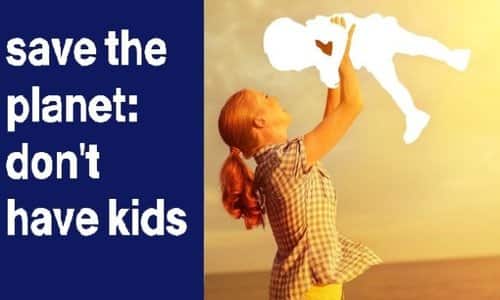 The carbon tax has finally been taken to its logical/illogical conclusion by anti-human environmentalists and the result is population control through taxation.
Carbon taxation schemes have always been about social control, using global warming to justify punishing productive businesses with taxes that funnel massive sums of money into government.
But now liberal elites have begun to discuss the carbon tax in terms of a carbon tax on human beings themselves.
In a recent keynote speech at Planned Parenthood, the radical feminist Gloria Steinem somehow succeeded in linking abortion with climate change in a way that is both antihuman and deeply disturbing.
According to Steinem, "Forced childbirth is the single biggest cause of global warming". For Steinem, not only is protecting the right of a woman's unborn fetus now a "forced childbirth", but it is the single greatest catalyst for global warming.
Her logic is simple, and chilling in its implications: people produce carbon, thus more people will bring greater carbon emissions while fewer people will bring lower carbon emissions.
But what about the stated goal of several environmental radicals like Bill Gates who claim to want to reduce carbon emissions to zero?
Steinem, and the radical left she represents, attempts to equate the idea of the family with destruction of the environment in her attempt to push her agenda of sexual liberation, abortion and promiscuity.
The result is to turn traditional values on their head in the name of global warming. As reported in the Memphis Flyer, Steinem asked openly, "Why is it that the same people who are against birth control and abortion are also against sex between two women or two men?"
Without noticing the absurdity of her words, she could not help adding (falsely) that those on the right, "are against any sex that cannot end in reproduction."
Yet Steinem is far from the only radical liberal to equate traditional morality, and even human life, with destruction of the planet.
Travis Rieder, a professor of moral philosophy at John Hopkins University recently published the book Toward a Small Family Ethic that lays out the case against humanity in cold, mathematical terms that make clear that the world would be better off without humans to pump out carbon dioxide.
He relies upon a formula known as the Kaya Identity that aims to calculate the climate impact of nations. This formula has four components:
- The carbon density of specific fossil fuels
- Energy consumption for its actual GDP in a given economy
- The GDP per capita in the economy
- The total population
The first point can be addressed through advances in fuel technology and the second point by developing more efficient production. But the third point can be answered only by decreasing GDP and the fourth, by reducing population.
It is the fourth point that Rieder sets his sights on in his book, a point that even radical environmentalists are reluctant to make. For those who believe in this perversion of science, people themselves have now become the problem.
Extreme environmentalists like Steinem and Rieder would use the power of government to tax having children as a form of population control. The more money a parent has, the higher the tax, because the greater the children's carbon footprint will be, or so they try to reason.
At a time when China is abandoning its one child policy as a failure, and developed nations from Germany to Japan are providing incentives to increase family size because the falling birth rate threatens both cultures and economies, those in the radical left talk of having children as if it were a crime.
When pressed on the moral implications of blaming children for climate change and accusing religions of destroying the planet, Rieder responded in an interview that if a person chooses to have a large family, "Well, then they really better be doing their darnedest in all sorts of other ways. When you make that choice, there's a cost. You have to pay for it in some way."
Thus the family itself has become a sin for which we must pay in progressive carbon taxes that increase according to one's income. So goes the liberal agenda.
Under the assumption that higher income families will have a greater impact on climate change, the argument is then in place for taxing the children of educated, wealthy and productive members of society at a far higher rate than those without the means.
The first objective of this agenda is to collect greater revenue, but the second is to cause far higher birthrates among the impoverished sectors of the population than the most well-off, a sure recipe for disaster.
The math is simple: if greater population equals more climate change then population control, crushing taxes and more restrictive government are the answer.
As education, wealth creation and traditional morality are punished, money can be funneled into the coffers of liberal governments, thus producing an easily-controlled underclass.
With the understanding that it may be a "which came first, the chicken or the egg" type of thing, I'm less concerned about our culture's slide into moral relativism than I am about the slide of many mainline evangelical churches into the sacrilegious. Every Sunday this slide seems to become steeper and faster as a variety of churches attempt to reinvent the definition of "Church." Repackaging the gospel in ways that they believe will be more palatable for unbelievers, many congregations have traded their birthright as joint heirs with Christ for a pot of pop porridge.
This past Sunday, for example, and sadly, Buckhead Church in Atlanta opened their worship service with the praise band performing a rendition of "Purple Rain."
The intentional ambiguity of Prince's sexuality was complemented perfectly by his intricate, steamy, and gyrating music. Like its genius creator, the song "Purple Rain" is drenched in its own ambiguousness but without undermining any overt odes to the god called sex. To use a song that NME once referred to as "an unholy triptych"in the worship service on the Lord's Day is beyond the pale, no matter how much that church desires to be a relevant place where people who don't go to church feel comfortable. That marketing-driven desire being allowed to reshape ecclesiology is the real sickness; the use of an inappropriate song is the symptom.
That symptom, however, shouldn't be ignored. On its Facebook page, Buckhead Church defended the inclusion of "Purple Rain" in the worship service with the statement, "From time to time, we open with a secular song as folks are coming into service just for fun and to be a bridge for our unchurched friends who are giving church a try for the very first time." In a phone conversation with a Buckhead Church staff member who didn't want to speak on the record, I was assured that secular music is generally only used as an introduction, and that worship songs and the preaching of the gospel are always present in the services at Buckhead Church.
Except there is no such thing as nothing; everything communicates something. The sultry "Purple Rain" as the introduction to the worship service is not a neutral statement. Using a profane song as a bridge for the unchurched ignores the reality that, as God told us, the message of the cross is considered foolish by the unchurched. The gospel isn't a bitter medicine that can be swallowed easier if enough pop culture sugar is sprinkled on top. Telling people that they are sinners before God who need to repent of their sins and bow their knees in faith before the life, death, and resurrection of Jesus Christ is not going to be well-received by anyone apart from the work of the Holy Spirit. Employing a cover band to play sexually charged pop songs isn't going to appeal to anyone except those who are looking for self-affirming, squishy religiosity. Appealing to the lukewarm unveils the actual sickness.