Right Now!!
Jan 7th, 2017
CommentaryArt Sadlier


Categories: Commentary;Inspirational
I had read and studied what the great bible teachers had said about the last days. I had fair idea of what to expect. Then suddenly in 1948 it happened, Israel had not only begun to return her land, but now Israel had become an independent, sovereign state. I was 17 years old at that time and I said Jesus is about to return to take His church to heaven and bring the awful "Day of the Lord" judgement.
I preached, "Jesus is coming"!
I preached it with great Zeal, year after year, ten years, twenty years, thirty years, forty years and Jesus didn't come.
I could hear the voices of some who said, "That Art Sadlier is just a silly old fool if I ever get religion, it won't be that kind!" I went right on preaching it. I have been preaching it now for sixty years and Jesus has not come.
I think of Noah, he said, "It is going to rain, there is going to be a flood, God is going to destroy the whole earth." 119 years latter it hadn't happened.
That Noah is just a silly old fool. What is rain? What is this wooden aircraft carrier that Noah is building? What a fool!
Then one day it got dark, the rain came down and the floods came up, and every living thing on the face of the earth perished, except Noah and his family.
For sixty years I have watched as slowly the end time senario began to take shape, a piece here and a piece there. In recent years the tempo has quickened until today we see an avalanche of prophetic signs coming in to place all around us.
Right now, everywhere I look, I see the stage being set for the tribulation period and the return of Christ to the earth to set up His Kingdom. But we know that seven years before Christ returns to set up the Kingdom, before that happens, the trumpet will sound and the church will be caught up to be with Christ forever.
There are many scenarios that are "right now" positioned to unfold for the final act in the drama of human history. Jesus is coming and His coming is very near.
My dear friend, if you are not saved the time to be saved is "right now", fall on your face and call upon God to save you! Do it right now!
Jesus said, "I tell you, Nay: but, except ye repent, ye shall all likewise perish" (Luke 13:3). He also said,"…whosoever will, let him take the water of life freely" (Revelation 22:17).
Christian, what are you living for? John said,"Love not the world, neither the things that are in the world, If any man love the world, the love of the Father is not in him." Jesus said, "So likewise, whosoever he be of you that forsaketh not all that he hath, he cannot be my disciple". Make sure that your faith is the real thing, make sure of your salvation. Believer do not be ashamed before Him at His coming, get your life right before God, and do it "right now". Jesus is coming and His coming is very near!
Let the Headlines Speak
Jan 7th, 2017
Daily NewsFrom the Internet


Categories: Today's Headlines
Shut Down: Joe Biden Tells Democratic Objectors 'It's Over' During Electoral College Certification Vote
Yesterday Congress voted to certify the Electoral College results. President-elect Donald J. Trump garnered 304 electoral votes to Hillary Clinton's 227. As Rep. Pramila Jayapal (D-WA) tried to make an objection, Biden quickly hot the gavel, noting that she lacked a Senate sponsor. "It is over," said Biden, which drew cheers from the chamber.
Another earthquake strikes off the northwest coast of Vancouver Island
The USGA reports a magnitude 5.7 quake hit around 7:15 p.m about 200 kilometers WSW of Port Hardy at a depth of 10 kilometers. Earlier, a 5.1 magnitude tremblor was recorded around 7:50 am, also about 180 kilometers west of Port Hardy.
Obama Denies the Murder Wave on his Watch
Obama used the Harvard Law Review to broadcast his claim that "there is no growing crime wave," despite the crime wave that has killed 1,500 Americans in 2015 and 2016.
Media suddenly critical of 'messiah' references
After years of fostering the narrative of President Obama as a messiah, members of the media now seem to have developed a sudden aversion to attributing divine attributes to the leader of the free world.
If You Listen to Liberals, Why Not Kidnap and Torture White People?
White straight men are the Devil in the religion of social justice. All evil flows from them." -- Margaret MacLennanThink about the significance of that. These animals WANTED their friends to see what they were doing and assumed they'd react positively to it. They thought that because this kid was white and they talked about Donald Trump a little bit, people they knew would be okay with what they did. This attitude does not come out of nowhere; it comes out of a Faustian bargain that liberals have made on race.
'Clinton quite effective at discrediting herself, doesn't need Putin's help' - ex CIA analyst
"It's designed to smear Trump. Because even the language that developed the notion that Vladimir Putin took it upon himself and instructed the intelligence organs in Russia to go out and discredit Hillary Clinton. Hillary Clinton didn't need any help being discredited, she was quite effective at it herself," Larry Johnson said.
Abbas warns Trump: Don't move the embassy
Moving the embassy would be crossing a "red line" and could jeopardize peace prospects, warned Abbas, according to AFP. "Any statement or position that disrupts or changes the status of Jerusalem is a red line which we will not accept," he declared in a speech, a transcript of which was published by the official Palestinian news agency Wafa.
Israel cuts UN funding following 'anti-settlement' resolution
Israel announces it will be suspending a significant portion of its annual contributions to the United Nations for 2017.
Syria conflict: Bomb kills dozens in Azaz on Turkish border
At least 43 people have been killed in a car bomb blast in the rebel-held Syrian town of Azaz, near the Turkish border, reports say. The explosion occurred outside a courthouse in the town, some just 7km (four miles) from the Turkish frontier. Azaz has recently been targeted by so-called Islamic State (IS).
US tanks arrive in Germany to help Nato defences
The largest shipment of US brigades since the fall of the Soviet Union is arriving in northern Germany. The first of the 87 tanks and 144 military vehicles were being unloaded in the port of Bremerhaven on Friday. The equipment and 3,500 US troops are to be deployed along Nato's eastern frontier. The deployment aims to allay worries of potential Russian aggression in eastern Europe.
Ivory Coast soldiers mutiny 'spreads to Abidjan'
A mutiny by soldiers in Ivory Coast appears to have spread to the country's commercial capital, Abidjan. Gunfire was heard inside a base for elite troops there. The mutiny began on Friday in the second-largest city, Bouake, before spreading elsewhere. The defence minister has gone to Bouake to discuss the protesters' demands, which are reportedly over pay.
Abbas invites Trump to Bethlehem, warns against Jerusalem embassy move
Should the US embassy be moved to Jerusalem, the Middle East will enter a "crisis no one will be able to overcome,"...Palestinian Authority President Mahmoud Abbas as saying Friday. "We heard a lot of statements relating to moving the US embassy, which we hope are not correct and will not be implemented, but if implemented...peace ...in the Middle East, and...in the world, will be in a crisis we will not be able to come out from."
The False Economic Recovery Narrative Will Die In 2017
Yes, the narrative of the "new normal" has been around for so long now that many people have simply grown used to it. The assumption is that the fiscal "new normal" has become the fiscal "normal," and though the fundamentals continue to strain under the weight of poor global demand and historic debt levitated by extraneous fiat stimulus, the masses feel far less fear than is warranted. Hey, why should they? We've managed around eight years skating on thin ice, why shouldn't we expect eight more years of the same?
Merkel's conservatives gain support despite Berlin attack: poll
Support for Chancellor Angela Merkel's conservative bloc is up despite the Christmas market attack in Berlin that killed 12 people, and most Germans are not worried about terrorism, an opinion poll showed on Friday.
Nigerian soldiers find Chibok girl kidnapped by Boko Haram in 2014
Nigerian soldiers have found a schoolgirl who was one of more than 200 pupils kidnapped by Islamist militant group Boko Haram from their school in the northeastern town of Chibok in April 2014, an army spokesman said on Thursday.
The suspect in the Fort Lauderdale Airport shooting was known to the FBI
The man authorities believe shot 13 people, five of them fatally, at Fort Lauderdale International Airport on Friday was known to the FBI prior to carrying out the massacre an FBI official said during a news conference Friday night.
Georgia Tech Climatologist Chooses 'Career Suicide' to Keep Her 'Scientific Integrity'
A climatologist at Georgia Institute of Technology resigned from her post because she could no longer navigate the stifling political orthodoxy on climate change.
A climatologist at Georgia Institute of Technology resigned from her post because she could no longer navigate the stifling political orthodoxy on climate change.
Former chair of the School of Earth and Atmospheric Sciences at Georgia Tech Judith Curry announced her resignation in a blog post on Tuesday. While he resignation is technically "a retirement event," and she is "cashing out" to get her pension, Curry explained that "the deeper reasons have to do with my growing disenchantment with universities, the academic field of climate science and scientists."
Curry is known for her scientifically astute explanations of the uncertainties in climate science. Indeed, she has been attacked as "anti-science" by other researchers who repeat the rote "scientific consensus" that man-made global warming is a catastrophic threat to humanity. In a cruel sort of irony, the universities — ostensibly the bastion of academic freedom — have become unsafe for those who, using good scientific methods, are skeptical of the received wisdom on climate change.
"A deciding factor was that I no longer know what to say to students and postdocs regarding how to navigate the CRAZINESS in the field of climate science," Curry wrote. "Research and other professional activities are professionally rewarded only if they are channeled in certain directions approved by a politicized academic establishment — funding, ease of getting your papers published, getting hired in prestigious positions, appointments to prestigious committees and boards, professional recognition, etc." (emphasis added)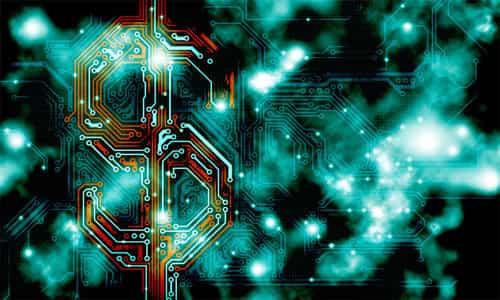 The European Union has once again been confronted with a major terror attack, and is coming down harsh on cash, gold and other valuables as a response. Due to its supposed connection to financing terrorism, cash and gold are being closely monitored and seized as it flows into the EU.
Meanwhile, economic crisis is driving extremely tight cash control measures in Venezuela, India and other parts of the developing world. In the name of combating illicit financial activities, these countries have banned nearly all of the currency, while placing a very short leash around their already impoverished populations.
The United States, too, is under a great deal of economic pressure. Enormous mounts of debt, rising interest rates and a number of massive bursting bubbles, could explode into a major crisis. While there are already fairly tight restrictions on transferring, withdrawing or crossing borders with large amounts of cash, even greater restrictions may be coming.
Earlier in 2016, former Treasury Secretary Larry Summers, an architect of the last banking crisis, penned an op-ed called "It's time to kill the $100 bill."
Harvard's Mossavar Rahmani Center for Business and Government, which I am privileged to direct, has just issued an important paper by senior fellow Peter Sands and a group of student collaborators. The paper makes a compelling case for stopping the issuance of high denomination notes like the 500 euro note and $100 bill or even withdrawing them from circulation.
These are difficult times in Europe with the refugee crisis, economic weakness, security issues and the rise of populist movements... Even better than unilateral measures in Europe would be a global agreement to stop issuing notes worth more than say $50 or $100.
It isn't just summers. Janet Yellen, the IMF, and several leading papers have all advocated these measures. Now, these things are starting to happen around the world.
Investing.com sees a global cash ban accelerating in 2017, and possibly impacting transactions at home in the United States:
The big theme for 2017 will be Cash. Not a pro-deflationary "time to own cash" theme, but a "let's ban it as quickly as possible" theme... Which is why 2017 will shape up to be the year of the Global Cash Bans.
Cash is being restricted as a means of maintaining control over the citizenry. Long lines, withdrawal limits, capital controls, will all define the use of cash during the crises to come.
Look at what has happened:
" Venezuela - At least they have a good excuse, as they are in the midst of an exploding hyperinflationary currency crisis. President Maduro has forced everyone to dump their notes in the bank, and wait in even longer lines, and go through even more bureaucracy in order to secure food and other necessities in this failing economy.
Many have been forced to open bank accounts for the first time, or operate in the black market sector. It has been extremely inconvenient for an already burdened people:
It is not the sort of quantitative easing approach you will read about in any economic textbooks, but Venezuelan President Nicolás Maduro has apparently found an innovative way to halt his country's slide into hyperinflation.
Maduro abruptly outlawed the 100-bolivar bank note, the largest denomination of the country's currency, giving Venezuelans a short time frame to deposit or exchange the bills before they are rendered worthless. Calling the bills instruments of an "economic coup" to destabilize his government, he said the move would strike a blow at "international mafias" that have been hoarding the cash.
" India - With one and quarter billion people, the government is forcing its poor people and backwards economy to conform to banking standards. Individuals have been forced to line up and deposit 500 and 1000 rupee notes, worth something like $7.50 and $14.70 dollars, respectively, as they are no longer legal for market transactions. Most of these people don't have bank accounts - a crisis is now underway.
Via Investing.com:
The 7th largest country in the world by GDP (India) banned physical cash in denominations that comprise over 80% of all outstanding bills.
The move was a political disaster... temporarily, but no one was forced out of office and the legislation remains in place.
This forceful policy has forced hundreds of millions to find their way into the banking sector, as a full half of the country's workforce, in the informal market, have been put into a bind. The entire situation has been a nightmare.
Since the ban was announced, not only have people stood in long lines to get money, banks are also not handing out the amount that customers demand as they run out of money faster than it is replaced.
"If I need Rs. 10,000 ($150), I get Rs. 2000 ($30). How can I manage in just this much money? I have faced massive problems," Lal explained. "How do I buy rations, or pay for medicines or send money home for my children?"
Via MoneyControl.com:
Congress Vice-President Rahul Gandhi, While speaking in Baran district of Rajasthan on Monday, attacked PM Narendra Modi, saying cash Ban is actually a financial lockdown.
With a December 30 deadline set by Prime Minister Narendra Modi to ease money supply, the cash crunch continues with people lining outside banks and ATMs to withdraw their money.
It is a financial lockdown that has seriously impacted the lower and middle classes in the huge expanses of India, where some 98% of all transactions take place in cash.
On Nov. 8, the Indian government announced an immediate ban on two major bills that account for the vast majority of all currency in circulation. ...In the two weeks after the measure was announced, millions of Indians stricken with small panic rushed out to banks; A.T.M.s and tellers soon ran dry. Some 98 percent of all transactions in India, measured by volume, are conducted in cash. ...So far its effects have been disastrous for the middle- and lower-middle classes, as well as the poor. And the worst may be yet to come.
These are not just third world problems; serious cash restrictions are happening in highly industrialized Western countries as well.
Europe has already shifted largely into the digital sphere, and are now targeting the influence of cash as part of its security strategy.
There have been rumors that the Euro could fall along with the EU superstate. Right now, battle is with terrorism, populism and a migrant crisis, but all things are related to the whole.
" European Union - After the latest round of terror attacks in Berlin and across Europe, the European Commission is instituting unprecedented cash controls, clamping down on the influx of cash and precious metals that they fear could be used in terror financing. This amounts to even more restrictions on everyone else who isn't a terrorist.
EU to boost border checks on cash, gold to tackle 'terrorism financing'
Via Reuters:
The European Commission proposed tightening controls on cash and precious metals transfers from outside the EU on Wednesday, in a bid to shut down one route for funding of militant attacks on the continent.
Under the new proposals, customs officials in European Union states can step up checks on cash...
People carrying more than 10,000 euros ($10,400) in cash already have to declare this at customs when entering the EU. The new rules would allow authorities to seize money below that threshold "where there are suspicions of criminal activity," the EU executive commission said in a note.
The Commission is also considering whether to set up an EU-focussed "terrorist finance tracking program" along the lines of the U.S.-EU TFTP, which has long been opposed by EU lawmakers and privacy campaigners because it allows widespread checks on consumers' bank transfers.
The Commission is also proposing confiscating assets even from those thought to be connected to criminals and holders of prepaid cards would have to show some form of identity when they make payments of 150 euros or more.
And there are, of course, already many restrictions on cash in many countries in Europe, as Investing.com notes:
Numerous developed nations (France, Spain, Denmark, Sweden, etc.) have already banned cash for certain transactions. 2017 is the year we expect to start seeing policy pushes for complete bans on cash.
There are many pretexts for tightening cash, placing limits on spending, and increasing surveillance on people who use large amounts of it.
All of it will curb freedom, and force digital market transactions, backed by biometric identification, tracking and verification.
And it is coming home to America.