_Disclaimer

CommentaryEditor


Categories: Warning
Please note, we do not endorse all of the material or all the sources on this page. Please read with discernment.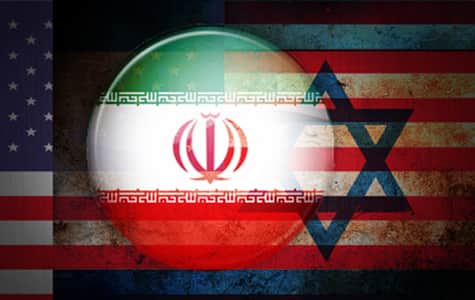 If you haven't encountered the term "Shi'a corridor" yet, chances are that you will in the coming weeks, particularly if the ongoing confrontation between the U.S. and Iran in Syria intensifies.
What was initially a sideshow to the main battle against Islamic State in Syria is fast becoming the main focus of attention. In recent weeks, the U.S. has shot down at least two Iranian armed drones over Syria.
A Syrian regime bomber jet supposedly attacking Islamic State positions near Raqqa was also downed, after it ventured too close to positions held by U.S.-allied forces.
Armed skirmishes have been reported between U.S.-allied forces and Iranian-backed Shi'a Islamist militias.
The Russians--allied with Iran in supporting the tyrant Bashar al-Assad in Damascus--are also part of this dangerous equation, going so far as to declare that Moscow's generals will treat U.S.-led coalition aircraft flying west of the Euphrates River in Syria as "potential targets."
What does Iran hope to achieve here? To start with, it's important to note that the international legitimacy the mullahs have enjoyed since the Iran nuclear deal of 2015 is starting to fragment.
The U.S. Senate this month voted to slap new sanctions on Iran for its violations outside the terms of the nuclear deal, such as its use of ballistic missiles and its support for terrorist groups like Hezbollah in Lebanon.
Such political moves invariably have a significant economic impact, which is why Western banks continue to advise caution towards companies tempted to invest in Iran.
None of this fretting is of much consequence to the overtly revolutionary wings of the Iranian regime, most obviously the Islamic Revolutionary Guard Corps (IRGC), which is built to retain its enormous power with or without sanctions in place.
But the eclipse of the Obama administration's engagement strategy with Iran highlights once again that it is institutions like the IRGC, much more than one or another foreign minister sounding reasonable and eloquent, that define the nature of power and influence in the Islamic Republic.
This is where the "Shi'a corridor" comes in. Iran's goal to become the dominant power in the Islamic world involves more than religious or ideological influence.
It requires the boots of Iran and its proxies on the ground--as demonstrated already in Lebanon, Syria, Iraq and Yemen. It requires that Iran has easy, uninterrupted access to all those parts of the region where it exercises political control.
On one level, the idea of a Shi'a corridor seems a little fantastical. Almost 2,000 miles separate Tehran from the Mediterranean coast to its far west.
The road between the two points is distinguished by rough terrain and the presence of numerous militias along the route, many of them belonging to Sunni Islamist factions hostile to Iran.
In addition to heavy defenses on the ground, the corridor would need effective aerial warning systems, given Israel's demonstrated willingness to bomb weapons shipments between Iran and its allies in Syria and Lebanon.
Can a country with an ailing economy like Iran's, that is now facing an increasingly hostile administration in Washington, D.C., really carve out such a corridor unopposed?
The point, for now at least, is Iran is doing precisely that--assisted by the lack of a defined U.S. policy towards not just the Iranian nuclear program, but its entire regional role; the absence of any appetite among the Europeans for a confrontation with Tehran; and the unprecedented support coming from Iran's traditional foe, Russia, thanks to President Vladimir Putin's benevolence.
In other words, Iran will face obstacles to its contiguous territorial path only if its adversaries--not just America, but also Egypt, Israel and Saudi Arabia, among others--are willing to place them there.
Does the advance of the corridor so far warrant such concern?
At the end of May, a few correspondents in the region, among them the Israeli journalist Seth Franztman and the American reporter Dexter Filkins, reported that Iranian-backed militias had seized a cluster of villages along the Syrian-Iraqi border, thereby securing an encumbered road link between the IRGC in Tehran and its client in Damascus.
"The development is potentially momentous," Filkins wrote in The New Yorker, "because, for the first time, it would bind together, by a single land route, a string of Iranian allies, including Hezbollah, in Lebanon; the Assad regime, in Syria; and the Iranian-dominated government in Iraq.
Those allies form what is often referred to as the Shiite Crescent, an Iranian sphere of influence in an area otherwise dominated by Sunni Muslims."
While those same Sunni Muslims are divided between those who see the Muslim Brotherhood or Iran as their main enemy, and those who accord that distinction to Israel and the U.S., Iran is presenting a unified Shi'a revolutionary stance towards the outside world.
Iran has allies all the way from Lebanon to Bahrain, and Iran is their unmistakable leader.
When looked at on the map, this status conveys the possibility of an Iranian empire that Tehran's actions in the field seek only to reinforce.
The consequences for Israel of a Shi'a corridor are, needless to say, acute. Since the war in Lebanon in the mid-1980s, Israel has been acutely aware of Iran's ability to wage direct war on its territory, through the missile barrages of its Hezbollah proxy in Lebanon.
The existence of a land corridor will transform Iran's capacity in this regard, perhaps to the point where a land-based war launched against Israel from Syria and Lebanon could be as perilous as a nuclear attack.
For some time now, it has been an established fact that Hezbollah has increased its number of missiles pointed at Israel by a factor of 10, with newer and deadlier models now in operation--despite the existence of U.N. Security Council Resolution 1701, passed in 2006, which demands that Hezbollah disarm entirely.
A land corridor would make any attempt to enforce this resolution a much harder task.
As always, Israel is prepared for the worst. But how it responds will depend, more than anything else, on how the Trump administration copes with the reality that America is once again locked in combat with its adversaries.
Festus talked lightly enough about Jesus. It was only a question in his mind of some Jewish superstition hardly worth debating. What did it matter to him or his imperial master whether Jesus were alive or dead? And was it not a fActs that He was dead, crucified under Pontius Pilate? How little Festus realized the importance of that death, not to the Jews alone, but to himself! How little he understood that his own continued life was due to that death of which he spoke so lightly! Generations of luxury and years of self-indulgence had blunted his perception: as for all religious questions - they were mere superstition! And with respect to religious enthusiasm, as it appeared in Paul, he could find in his own history nothing that could account for or explain it.
Contrast with this sated worldling - a flatterer, an office-seeker, prepared to sell his soul for gold, the noble apostle whose character stands out in unsullied light. Though Christ had died, according to the Scriptures, he knew that He had risen, and was alive forevermore. His faith did not go back to the cross, but rose perpetually to the throne. He who was dead, was living forevermore; sharing His servant's sorrows, and supplying hourly grace for his every need.
He affirmed that He was alive. On the abundant testimony of those who had spoken with Him after His resurrection; on the strength of his own vision when Jesus had laid an arrest on him hard by Damascus; because of the mighty works that emanated from his hand; because of the daily fellowship which brought him into the presence of his Lord, in spite of clanking chain and iron bar - he affirmed that Jesus was alive.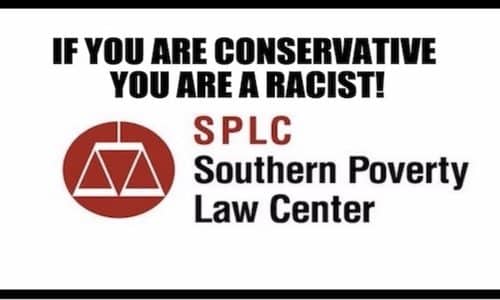 The nation's leading source of information on U.S. charities faces mounting criticism for using a controversial "hate group" designation in listings for some well-known and broadly supported conservative nonprofits.
GuideStar, which calls itself a "neutral" aggregator of tax data on charities, recently incorporated "hate group" labels produced by the left-wing Southern Poverty Law Center.
The decision by the tracker of nonprofits prompted 41 conservative leaders to protest the move in a letter provided exclusively to The Daily Signal. The letter, dated June 21, asks the website to drop the "hate group" labels put on 46 organizations.
GuideStar's use of the "hate group" designation for certain organizations, many of them Christian, unfairly and inaccurately adopts the "aggressive political agenda" of Southern Poverty Law Center, the leaders write.
Americans need an alternative to the mainstream media. But this can't be done alone. Find out more >>
Among the organizations represented are the Family Research Council, the American Freedom Defense Initiative, the Immigration Reform Law Institute, the American College of Pediatricians, the National Task Force for Therapy Equality, the American Family Association, the London Center for Policy Research, and the Jewish Institute for Global Awareness.
n the letter to GuideStar President and CEO Jacob Harold, the conservative leaders write:
We, the undersigned organizations and individuals, write to express our strong disagreement with GuideStar's newly implemented policy that labels 46 American organizations as 'hate groups.' Your designations are based on determinations made by the Southern Poverty Law Center (SPLC), a hard-left activist organization. As such, SPLC's aggressive political agenda pervades the construction of its 'hate group' listings.
A biography of Harold on GuideStar's website describes him as a "social change strategist."
Prior to joining GuideStar, Harold worked for the Hewlett Foundation's philanthropy program, as a "climate change campaigner" for Rainforest Action Network and Greenpeace USA, and as an organizing director at Citizen Works.
Signers of the letter sound their concern that GuideStar, which calls itself a neutral public charity, is using the Southern Poverty Law Center's much-contested language to flag "hate groups," organizations that SPLC disagrees with.
"I think that what GuideStar is doing is another attack on conservative Christian organizations and individuals," William G. "Jerry" Boykin, a retired Army general who is executive vice president of the Family Research Council, told The Daily Signal in an interview, adding:
We have seen the same thing from other places to include certain media outlets. GuideStar says that they are neutral, but they are anything but neutral. In fact, they are, I would say at this point, they are becoming an arm of the ultra-left.
Mat Staver, who also signed the letter and is the founder and chairman of Liberty Counsel, a legal group focused on religious liberty, told The Daily Signal in a phone interview he detects purposeful motivation behind GuideStar's flagging.
"The intent there obviously is to harm, I think, these organizations," Staver said.
Foundations, corporations, and other institutions look at listings by such organizations as GuideStar when they determine where to make tax-exempt contributions. They are unlikely to donate money to any organization labeled as a hate group, the conservative leaders argue.
A GuideStar spokesperson told The Daily Signal in an email Wednesday that the website will change some of the language:
GuideStar draws information from thousands of distinct sources, each of them imperfect. In aggregate, those sources help us offer a multidimensional view of nonprofits. However, we recognize that the SPLC data is especially controversial. We are changing the text description of this data and reconsidering where and how we present it on our website.
The changes will appear within a few days, the spokesperson said.
Family Research Council's Boykin said GuideStar has two options.
"I think their choices are either take this label down that you have put on these different organizations, all of which are conservative Christian organizations, or acknowledge that you are a politically active arm of the liberal progressive movement in America," he said.
Staver said his organization, one of those flagged by GuideStar as a hate group, asked Harold to promptly remove that label.
"So, 41 organizations are joining together, we are asking GuideStar's CEO to respond to me within a very quick turnaround time to reverse its course and cease this false and defamatory labeling that it is using on its website," Staver told The Daily Signal, referring to the letter.
Among the signers is Edwin J. Feulner, founder and president of The Heritage Foundation, the parent organization of The Daily Signal. Two other fixtures of the conservative think tank, Heritage board member Edwin Meese III and Heritage Action CEO Michael Needham, also signed the letter. Heritage is not labeled a hate group by either SPLC or GuideStar.
Organizations such as the Family Research Council are well aware of the implications of the messaging that GuideStar is perpetrating, Staver said.
Floyd Corkins, the man convicted of a 2012 attempt to massacre employees at the Family Research Council, was inspired by SPLC's description of the Christian pro-family research organization as a hate group, he noted.
In an interview with the FBI, Corkins said a list on the Southern Poverty Law Center's website motivated his attack. SPLC has acknowledged the connection.
The letter notes that James T. Hodgkinson, the man who police say tried to gun down Republican lawmakers last week, liked the Southern Poverty Law Center on Facebook.
House Majority Whip Steve Scalise, R-La., was gravely wounded in the gunman's attack June 14 during practice for a congressional baseball game just outside Washington in Alexandria, Virginia.
"Does it not concern you that within the past five years, the SPLC has been linked to gunmen who carried out two terrorist shootings in the D.C. area?" the letter to Harold says, adding:
With these points in mind, we respectfully request that GuideStar return to its prior, nonpolitical approach to evaluating nonprofit organizations. Please send your reply within one week of receipt of this letter.

Read more at http://www.prophecynewswatch.com/article.cfm?recent_news_id=1328#D8lCddTIux8G2Alj.99
Let the Headlines Speak

Daily NewsFrom the Internet


Categories: Today's Headlines
Arab States Issue 13-Point Ultimatum To Qatar: Cut Ties With Iran, Close Al-Jazeera, Shutter Turkish Base
Two days after a confused US State Department formally inquired about what is going on between Arab States and Qatar, the countries of Egypt, Saudi Arabia, Baahrain, and the UAE sent a list of 13 demands to the tiny Gulf nation to be met within 10 days in order to lift their total blockade of the country.
NASA's new assignments: Find aliens, prove evolution
in this year's bill, Congress added a momentous phrase to the agency's mission: 'the search for life's origins, evolution, distribution, and future in the universe.' It's a short phrase, but a visionary one, setting the stage for a far-reaching effort, that could have as profound an impact on the 21st century as the Apollo program had on the 20th."
Japanese warship takes Asian guests on cruise in defiance of China
Japan's largest warship steamed into the South China Sea this week in defiance of Chinese assertiveness, with Asian military guests on board to witness helicopters looping over the tropical waters and gunners blasting target buoys.
Tech firms bow to Russian demands on cyber secrets
Western technology companies, including Cisco, IBM and SAP, are acceding to demands by Moscow for access to closely guarded product security secrets, at a time when Russia has been accused of a growing number of cyber attacks on the West, a Reuters investigation has found.
Al-Qaeda leader killed in Yemen
A U.S. air strike has killed a regional Al-Qaeda leader and two associates in Yemen's Shabwa province, a jihadist stronghold in the south, the Pentagon said Thursday, according to AFP.Abu Khattab al-Awlaqi was emir for Al-Qaeda in the Arabian Peninsula (AQAP) in Shabwa, and was responsible for planning and conducting attacks against civilians, the U.S. military's Central Command said in a statement.
Iranians chant 'Death to Israel', display military force at Al-Quds rally
Hundreds of thousands of Iranians chanted "Death to Israel" in nationwide rallies on Friday at which they also burned flag of the Islamic State militant group which claimed responsibility for attacks in Tehran this month…Iranian state media said millions of people turned out for the rallies to mark Al-Quds Day…which is held on the last Friday of the Muslim fasting month of Ramadan.
Massive Iranian funding for anti-Israel terror groups revealed
Iran's massive funding of terrorist groups that endanger Israel was exposed in shocking detail by IDF Military Intelligence chief Maj.- Gen. Hertzi Halevi on Wednesday. Speaking at the IDC Herzliya Conference, Halevi revealed that Iran is funding Hezbollah to the tune of $75 million a year, while paying $50m. of Hamas's budget and approximately $70m. to Islamic Jihad.
United States suspends all Brazilian meat imports
The United States has suspended Brazilian meat imports over "recurring concerns about the safety of products intended for the American market". Several countries banned Brazilian meat in March, when prosecutors said health inspectors there had been taking bribes to approve sub-standard meat. The US didn't impose a ban then; instead, it introduced checks on all of Brazil's meat shipments.
Qatar row: Arab states send list of steep demands
Four Arab states have sent Qatar a list of 13 demands it must meet if it wants them to lift their sanctions. Saudi Arabia, Egypt, the United Arab Emirates and Bahrain are asking the Gulf state to shut down its broadcaster, Al Jazeera. They are also asking Qatar to reduce ties with Iran and close a Turkish military base – all within 10 days.
Gaza's only power plant resumes after Egypt fuel delivery
The Gaza Strip's only power plant has resumed work, temporarily preventing a worsening of the energy crisis in the Palestinian coastal territory. Officials said it was operating, but at a reduced capacity, after diesel fuel was sent from Egypt. Engineers hope to restore it to full working order within days.
Republican senators' revolt puts health bill in jeopardy
Four Republican senators have expressed reservations about their party's plan to repeal Obamacare, throwing the health bill's fate into uncertainty. Ted Cruz, Ron Johnson, Mike Lee and Rand Paul said they were "not ready to vote for this bill", but were "open to negotiation". The Senate's Republican leader unveiled his plan to overhaul the US healthcare system after drafting it in secret.
Under pressure, Western tech firms bow to Russian demands to share cyber secrets
Western technology companies, including Cisco, IBM and SAP, are acceding to demands by Moscow for access to closely guarded product security secrets… Russian authorities are asking Western tech companies to allow them to review source code for security products such as firewalls, anti-virus applications and software containing encryption before permitting the products to be imported and sold in the country.
Japanese warship takes Asian guests on cruise in defiance of China
Japan's largest warship steamed into the South China Sea this week in defiance of Chinese assertiveness, with Asian military guests on board to witness helicopters looping over the tropical waters and gunners blasting target buoys. China claims most of the energy-rich sea through which about $5 trillion in ship-borne trade passes every year, much of it to and from Japanese ports. Neighbors Brunei, Malaysia, the Philippines, Taiwan and Vietnam also have claims.
North Korea Presents US With List Of Demands
North Korean Ambassador to India Kye Chun Yong, in an interview Wednesday, said his country is willing to halt nuclear and missile tests if the United States agrees to meet a list of demands.
Democratic congressman: Our 'toxic' brand under Pelosi makes it hard to win
Rep. Tim Ryan, D-Ohio, says the Democratic Party's "toxic" brand under House Minority Leader Nancy Pelosi is making it difficult for their party to connect with voters.
Is The American Empire's War Machine Running Out Of Steam?
"Years of complex operations and the ongoing demands of units in the field have left the armed forces struggling to maintain both operational capacity and high levels of readiness, according to a recent report from the Government Accountability Office."
High-rise building with 27 floors goes up in flames, yet doesn't uniformly collapse like WTC 7.. ever wonder why?
…Bombshell truth: It is physically impossible for common fires to melt concrete or steel If you are not even familiar with Building 7, it is probably because the news media was quick to cover it up because it didn't fit the official narrative that airplanes brought down the World Trade Center towers. Building 7 was not even hit by an airplane, and yet it collapsed just like the other two in perfect downward formation, almost like it was detonated.
Scary, infectious SUPERBUG just spread to five more U.S. states, including some in the Midwest
A deadly, hard-to-spot "superbug" yeast is rapidly infiltrating American hospitals. In June 2016, the U.S. Centers for Disease Control and Prevention (CDC) warned clinics about the emergence of a new multidrug-resistant yeast strain called Candida auris. Two months later the first seven cases of C. auris. infection were recorded in the United States. The yeast causes severe illness and has a high mortality rate, especially among high-risk, hospitalized newborns and elderly.
Hillary Not "Out Of The Woods": Arkansas Bar Considers Disciplinary Action Over Email Scandal
It seems that Hillary Clinton may not be "out of the woods" just yet as a New York attorney has filed a "misconduct complaint" against Clinton with the Arkansas bar accusing her of "dishonest behavior" and "lying under oath"…allegations that could result in disciplinary actions by the middle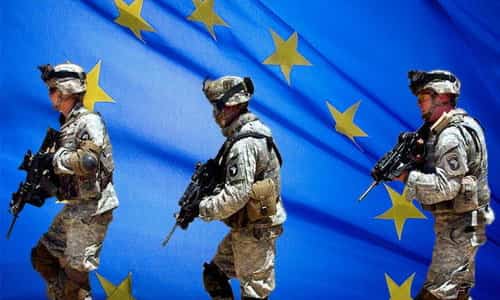 Slowly and quietly the countries of the European Union are building an integrated military force that will soon be a European Union military in all but name.
Britain has long-maintained its preference for NATO over an EU force and has used its influence to block any moves towards a common European armed forces.
But with Brexit now a reality, there seems to be little standing in the way of the ambitions of France and Germany to lead the EU to realize its ambition of marshalling its own army.
Rather than a single, open political movement in favor of a common EU army, several member states have taken incremental steps to consolidate specific units, divert defense funds into sequestered accounts and create new coordinated command structures.
Language, finances and national sentiment have promise to be obstacles to a single-force structure, but these too are being faced down by French and German initiatives as a host of other European nations follow their lead.
Coordination
The European Union is, despite the intentions of those in Brussels, a union of separate and distinct nationalities, governments, languages and militaries.
The first and most basic challenge that any proposal for a unified military will face is that of coordination among different command structures. For the first time, the EU created in March a joint military command center.
It is more akin to a proof-of-concept effort at this point, as its only mission is coordinating training missions in Africa (Somalia, Mali and the Central African Republic).
The headquarters will act as a model, however, for larger future centralized command centers capable of coordinating large-scale military campaigns.
Other coordinated efforts from Europe include the Nordic Battle Group comprised of a mix of Baltic and Nordic states and the Britain's own Joint Expeditionary Force.
The Nordic Battle Group is only 2,400 strong but the experience gained from coordinating such a collection of nations will be invaluable for the project of larger European military integration.
Funding
The second major obstacle is funding both of national militaries and of a joint European force. A newly proposed European Defense Fund would gather financial support for military research and armament from member nations and is projected to begin with a modest funding goal of 3.5 billion Euros from the 19 countries now supporting the proposal.
The countries, which include France, Germany, Italy and Spain, would also benefit from sharing research and resources that would otherwise be duplicated across 19 national systems.
Jean-Claude Juncker, the President of the European Commission, told the German news site Salzburg.com that "A European army is not a project for the near future.
It is, however, a project that would give additional weight to the European foreign and security policy. Even though the road may still be long, we could already focus our strengths better."
The politicians at the head of the EU understand that small steps are necessary to create a common military over the nationalist sentiments of the European people.
The Cooperative Financial Mechanism, or CFM, could begin drawing funds from the 19 countries as early as 2018, but if successful will be just the first step towards a common financial base for the European military.
Integration
Coordinating military campaigns from separate national militaries and starting to form a common defense fund are both incremental steps towards a EU military, but true integration is also now underway through the German Army, the Bundeswehr.
In what amounts to a group of mini-armies under the command of the Bundeswehr, the Netherlands, Romania and the Czech Republic have all integrated brigade-level forces with Germany. The program is known as the Framework Nations Concept.
In the case of Romania, it is the 81st Mechanized Brigade which will join Germany's Rapid Response Forces Division. The Czech Republic's 4th Rapid Deployment Brigade, considered the elite frontline force of their army, is now set to integrate into the Germans' 10th Armored Division.
After selling off all their tanks, the Dutch military integrated one of their brigades into Germany's 10th Armored Division as well as combining another brigade with Germany's Rapid Deployment Brigade.
Although no separate military force was created that would fly the EU flag on the battlefield, the result is the same as each member state slowly begins to integrate one brigade at a time into a common armed forces system, all under one command.
In this manner, there has been very little objection and most haven't even noticed the change.
At the same time, the German military is growing both in size and funding levels. Since 2014, the Bundeswehr has seen its funding increased by 4.2 percent and this is projected to grow an incredible 8 percent this year.
As the overall cost-savings become clear for EU nations, it is likely that more countries will choose to integrate into the larger military force commanded by Germany.
Europe faces historic threats to its existence that range from financial, with the slow collapse of both the euro and the socialist model, to cultural, with the immense wave of immigration.
Russian aggression and the dangers of Islamic terrorism also wait at Europe's doorstep. All of these factors are likely to push the continent closer to a common European military in the coming years, especially without the counterweight of Britain to argue the case for NATO.
Will a fully unified EU someday soon be defended by a military to rival that of the United States in size, capability and cohesion? The bureaucrats in Brussels would like nothing more.