Commentary
33058
"Iran, Hezbollah using Mexican Drug Cartels to Infiltrate U.S."
by RAMI DABBAS/CLARION PROJECT


November 9th, 2019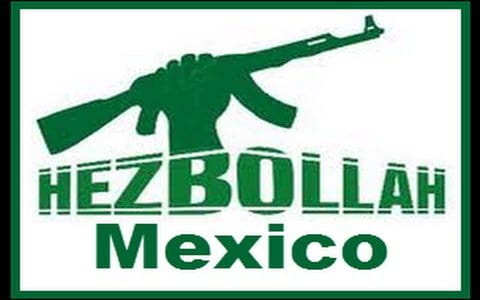 Iran and its terror proxy Hezbollah are financing Mexican drug cartels, smuggling people into America and recruiting them (for pay) as sleeper jihadist cells.
The recruits are mainly immigrants to Mexico from the Middle East, mostly from Lebanon where Hezbollah is based.
The coordinated operation is part of Iran's war on America.
While Iran and Hezbollah are known to be active in the drug trade further south in Latin America, many are unaware that Iran, through its proxy Hezbollah, finances money laundering operations and human smuggling through the Mexican drug cartels at the U.S. border.
The operation is founded on the known fact that the U.S.-Mexican border is easy to penetrate, with tens of thousands of illegal immigrants and asylum seekers from Mexico and other Latin American countries coming into the U.S. from Mexico every month.
In southern Chiapas in Mexico, there are Muslim communities. These communities are made up of Syrians and Lebanese who migrated to Mexico decades ago as well as recent Mexican converts to Islam. In addition, Islam is gaining a foothold and in southern Mexico, with indigenous Mayans converting by the hundreds.
These communities are funded in the Diaspora and all contain sleeper cells. With the help of Mexican drug cartels, they finance and traffic extremists to the United States.
Canada has also become their target after Prime Minister Justin Trudeau lifted the visa requirement for Mexican citizens.
For example, Ayman Juma, a Lebanese citizen linked to Mexican drug cartels and involved in the drug trade in Latin America and Mexico, is a member of the Hezbollah. He is also associated with al-Qaeda.
Juma has smuggled tons of drugs from Mexico to the United States. The money made is partially used to fund terrorism, especially to prepare terrorist attacks against Israel as well as Hezbollah's activities in America.
Hezbollah also managed to smuggle 200 illegal Lebanese immigrants through Mexico to America. All of them are part of a network of Iranian and Hezbollah supporters.
After his arrest, Mahmoud Youssef Kourani, a Lebanese citizen who infiltrated the United States through the Lebanese-Mexican smuggling network, admitted to the FBI that he spent part of his time in the United States to raise funds to support Hezbollah's activities.
Kourani carried out operational activities as a long-term sleeper agent, acting on behalf of Hezbollah's external attack-planning component, the Islamic Jihad Organization (IJO), such as identifying Israelis in New York who could be targeted by Hezbollah and finding people from whom he could procure arms that Hezbollah could stockpile in the area.
"While living in the United States, Kourani served as an operative of Hezbollah in order to help the foreign terrorist organization prepare for potential future attacks against the United States," said U.S. Assistant Attorney General for National Security John Demers.
These included buildings housing the FBI and U.S. Secret Service in Manhattan, as well as New York's John F. Kennedy International Airport and a U.S. Army armory.
Taken together, the arrests of Kourani and another Hezbollah operative, Samer el-Debek, led the U.S. intelligence community to revisit its longstanding assessment that Hezbollah would be unlikely to attack the U.S. homeland unless the group perceived Washington to be taking action threatening its existence or that of its patron--Iran.
Following Kourani and Debek's arrests, the director of the U.S. National Counterterrorism Center said in, "It's our assessment that Hezbollah is determined to give itself a potential homeland option as a critical component of its terrorism playbook."