Commentary
29596
"More Regions Going Down the Dark Path of Assisted Suicide"
by Tom Alago


November 22nd, 2016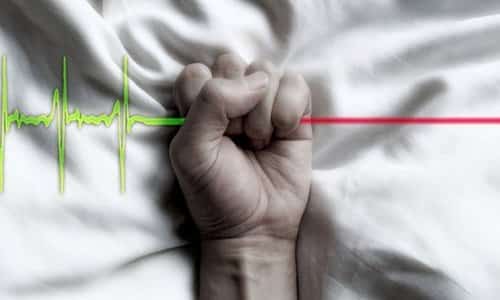 Euthanasia, mercy killing, assisted suicide - all euphemisms for legalizing premature deaths using medical mechanisms.
These processes are slowly gaining traction worldwide through their proponents and activists, and the mentally ill are the latest targets. How long will it be before literally everyone is fair game?
According to a recent news report by Paul Brian for thefederalist.com, such liberalization of euthanasia and assisted suicide is leading us down a dark path, as those jurisdictions that previously legalized suicide have now expanded the list of eligible persons to those suffering mental illness.
A few examples given by Brian also illustrate how watered down the sanctity of life has become. Reasons given for euthanasia and related practices range from the frivolous and flimsy to the bizarre and irrational - ignoring the myriad of medical and social support options available.
A sexual abuse survivor in her 20s suffering from "incurable" severe anorexia and PTSD was euthanized in the Netherlands, which has experienced a 75 percent rise in euthanasia in the past five years.
Autism is being treated, ultimately, by lethal injection. Individuals seek and receive assisted death because they are "tired of living" or no longer beautiful.
Brian notes that, according to people like Australian "humanist" Philip Nitschke, choosing when to end one's life is "a fundamental human right" for every adult of sound mind.
In Nitschke's case, it is difficult to overlook the irony of his 'sound mind' caveat--but he's also praised American "Dr. Death" Jack Kevorkian as an example of "true heroism." Critics accuse the late Kevorkian, incidentally, of following euthanasia practices that at times preyed on the mentally ill.
The scourge continues to snowball globally, nonetheless. Canada passed a law this summer allowing assisted suicide, which is also legal in parts of the U.S such as Oregon, Vermont, Washington, California, Montana and New Mexico--but these laws have restrictions against the mentally ill requesting death, to an extent. Colorado is the latest state to legalize assisted suicide after voters approved a ballot initiative recently.
In Oregon, for example, a mentally ill person may request euthanasia but only if they have a concurrent terminal physical medical condition.
Euthanasia and assisted suicide in cases of terminal illness and physical disease are controversial and heated subjects for religious and personal reasons to many people who are both for and against.
However, as Brian further explains, incidences now occurring of people seeking a state-sanctioned, physician-assisted end to their life due to mental illness are unprecedented.
Removing mental health stigma is a big step forward; removing the stigma along with removing the person himself or herself is a step into the Twilight Zone.
Canada's parliament was considering allowing psychological reasons to be considered in its euthanasia law, as desired by some vehement politicians, but the final bill ultimately stopped short of allowing such.
When the prospect arose prior to final resolution, those potentially affected by it--such as Lucy Waters, mother of a mentally ill man--were horrified. "It's scary, really scary," Waters said. "It is just so wrong to even consider it with mental illness."
Brian concludes that there are a lot of people suffering from some degree of mental illness--approximately one-in-four people in the United States, according to the National Institute of Mental Health. Those suffering deserve encouragement and treatment, not the idea that checking out is a solution.
Wesley Smith for Lifenews.com recently noted: "... once a society accepts the premise of euthanasia--that it is acceptable to eliminate suffering by eliminating the sufferer--there is no way to restrict the putative "right to die" to the mentally healthy".
And the 'slippery slide' doesn't stop there. Smith further noted that euthanasia of the mentally ill is a growing phenomenon in the Netherlands, where the practice has even been boosted by psychiatric journals, and in Belgium.
In the latter country, doctors now even condone the medicalized killing of mentally ill people with consensual organ harvesting. California's End of Life Option Act, which went into effect earlier this year, legalized assisted suicide for the terminally ill who have the "capacity to make medical decisions."
Soon after the California law went into effect, a regulation was quietly promulgated guaranteeing institutionalized mentally ill patients access to assisted suicide if they have been diagnosed with a terminal illness.
Not only that, but the rule permits such people to receive a court-ordered release from institutionalization--not because their underlying condition has been successfully treated, but for the specific purpose of killing themselves with drugs prescribed by a doctor.
This boggles the mind, Smith observed. The regulation puts the state in the business of directly causing the deaths of mentally ill patients under court-ordered custodial care.
It goes beyond merely legalizing assisted suicide; it elevates euthanasia access for the institutionalized mentally ill into a court-enforceable right, all without public debate,
passage through the usual legislative process or so much as a news story to alert the people of California that the scope of their new assisted-suicide law has been radically extended.
And yet, despite all the ethical and moral loopholes that easily allow for gross abuse of the euthanasia processes, the number of countries joining the bandwagon internationally continues to swell.
A case in point is in Canada, where americamagazine.org notes that with euthanasia occurring in Quebec at triple government predictions, obtaining accurate statistics on medically assisted deaths across Canada and/or its abuse, is almost impossible.
A recent report from the Quebec government showed 262 euthanasia deaths in the first seven months after the province legalized the practice last December.
Quebec Health Minister Gaetan Barrette told journalists he was surprised at the figure, which is about three times higher than anticipated. He said the number of euthanasia deaths in the province could reach 300 by the end of the year, but the executive director of the Euthanasia Prevention Coalition believes the figure will be closer to 450.
According to Coalition Director Alex Schadenberg, even in Quebec where the requirements for reporting and oversight are the most rigorous, euthanasia deaths are likely being underreported.
He also expressed frustration at a lack of transparency in other provinces, making it impossible to compile accurate statistics on assisted suicide and euthanasia, leaving no way of identifying instances of abuse.
"A system was promised, but we don't know what it is," Schadenberg said. "The doctor does the death...but there is no way of knowing if he or she reports all of them, especially those that fail to meet the government's criteria, he said.
As of mid-October, in addition to the euthanasia cases in Quebec, there had been about 200 known cases of assisted suicide in other provinces, according to various media reports. But Schadenberg said some smaller hospitals are not releasing any data for privacy reasons, and he predicted that could become a trend.
In Quebec, the government report included three cases of euthanasia that did not comply with the law, but there is no information on what, if anything, will happen in those cases, said Aubert Martin, executive director of the province's grassroots anti-euthanasia organization, Living with Dignity.
"We're talking about killing a human being," Martin said. "This is criminal. Is there going to be any follow-up?"
Despite its surprise at the high numbers, the Quebec government is considering proposals to soften safeguards, such as no longer requiring the approval of a second doctor for each euthanasia request, Martin said.
Caroline Winter for abc.net.au narrated the story of Helen Clark of Australia. A 54-year-old wife and mother of two adult children, for 30 years Helen was a primary school teacher, a job she loved.
Last year, she was diagnosed with motor neurone disease. She can no longer speak or swallow, has trouble breathing and muscle weakness is progressively robbing her of her mobility. She has decided to opt for assisted suicide if and when it becomes legally available.
That option would be open to Helen if voluntary euthanasia becomes law in South Australia via the 'Death with Dignity' Bill 2016 currently before the state's Parliament.
The new legislation includes a raft of amendments which, among other things, require a person to have a terminal illness, be suffering unbearable pain and be acting on their own free will to be considered eligible. The decision also must be endorsed by two doctors before being granted.
Michael Clark is Helen's husband and spokesperson. As difficult as it is, Mr. Clark said he respects his wife's wishes. "Helen's made a conscious decision, a choice; her choice is based around when she's no longer able to feed herself or cleanse herself in that way, she would like to have the option to die with dignity and I support her with that."
According to South Australian Liberal MP Duncan McFetridge: "People are realizing that this is not a terrible way for people to look at life...this is a sane and sensible way to give someone who is dying and in terrible pain the ability to take control and die with dignity."
But opposition to the bill and voluntary euthanasia is strong. Independent MP in the Labor Government Martin Hamilton-Smith said it was a slippery slope and he would be voting against it.
"What will happen in my opinion is there'll be a second bill, then a third bill, then a fourth bill in the year or two that follow that seek to then change the definition of what is unbearable suffering and a terminal illness and there'll be an amendment to the bill that seeks to lower that threshold," he said.
Outside of Parliament, there are concerns that not enough safeguards are in place. Tracey Watters from Palliative Care SA said the group is worried about the practical consequences of the legislation.
They are particularly concerned about the ethics, lack of access to palliative care, the competencies of the people that will be asked to implement the legislation and the lack of wider consultation.
Neighboring New Zealand is engaged in a similar debate. A recent press release by the Conservative Party states that the Party believes that the debate should be on "suicide on demand" as that will be the outcome.
The Conservative Party also believes that it should be up to the people of New Zealand to decide through a binding referendum after a healthy debate.
In another recent report, the Christian Institute noted that assisted suicides increased by more than a quarter in just one year in Switzerland, according to newly released figures.
There were 742 cases of assisted suicide in 2014, up 26 percent over the previous year. There has been a steady rise in the country which has seen a 250 percent increase in assisted suicides since 2009.
Last month, a Swiss nursing home was ordered by the Federal Court to allow the practice to take place on its premises. The Christian-run home, which belongs to The Salvation Army, had previously contested a Swiss law that allows assisted suicide to take place in charitable institutions if requested by a patient.
They said that it conflicted with their religious beliefs and violated their freedom of conscience. However, federal judges rejected their complaint and said the law allows individuals to decide how and when they want to die.
There are a few countries, however, still resisting the euthanasia 'domino effect'. Last year at Westminster, an assisted suicide Bill for England and Wales was heavily defeated by MPs in the House of Commons by 330 votes to 118.
Conservative MP Caroline Spelman said in the debate: "Life is a gift from God with all it entails". She highlighted the "increasing secularization of society" as a cause behind older people "feeling a burden".