Commentary
29305
"Pro - Abortion Advocates Step Up Campaign for Abortion on Demand"
by PNW STAFF


September 15th, 2016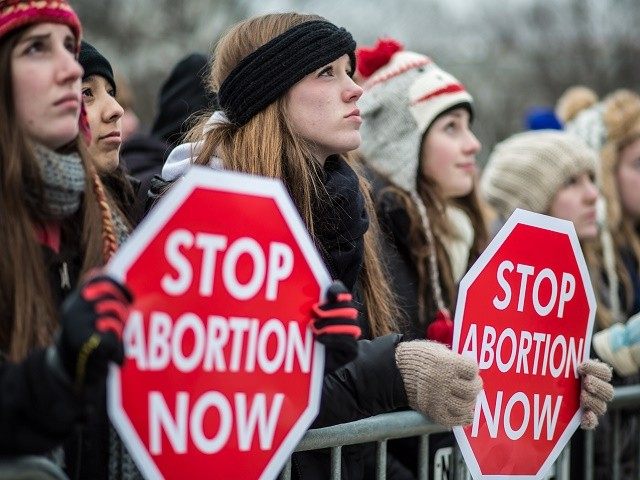 The Pro-abortion group 'All Access' held their first annual concert for abortion rights in Cleveland last weekend with controversial music sensation Sia headlining the event.
The stated aim of the group, which is actually an alliance of several pro-abortion organizations including NARAL and Planned Parenthood, is to 'expand access to abortion' and repeal pro-life legislation.
The collaboration is just one of many initiatives that the pro-abortion lobby has attempted to get off the ground in response to a string of pro-life victories in state legislatures.
The abortion movement has been set back in recent years and initiatives like 'All Access' are an attempt to regain lost ground.
They have had particular problems recruiting young people and the hope is that concerts like the one held in Cleveland will help motivate the next generation of abortion advocates to become more active.
Unfortunately for them, however, it appears that their attempts to attract young people back to their movement may not be working.
A group of students from Students for Life America infiltrated the event and took photos which appear to show a half empty auditorium.
It seems that despite the fact that tickets were being given away for free, 'All Access' still wasn't able to attract the sort of numbers they were hoping for.
Pro-life advocates shouldnt celebrate too hard, however because recently Gallop released polling which showed that 52% of women who have an abortion identify as Christians.
Even more troubling is the fact that Lifeway research found last year that 76% of church-going women who had abortions said that their church had no influence over their decision to have an abortion.
Polling from the Institute for Prolife Advancement also showed that despite abortion being explicitly denounced by most Christian denominations, only 5.5 percent of churches have active Pro-life ministries.
There is clearly a disconnect between what the Bible teaches about the sanctity of life and what is being taught in churches and Christian schools across the country.
It would appear that many Christian women are not receiving proper information from their pastors nor are they being told about the wealth of pro-life resources that exist to assist women with unexpected pregnancies.
What the above figures show is that while the pro-abortion movement may be struggling to attract younger people, it's the pro-life movement which has bigger problems on the ground.
If it can't effectively communicate its message to those in the pews, then it has little hope of convincing the rest of America.
If the pro-life movement wants to be more successful, then it needs to start actively encouraging the churches to become more involved.
More in-church ministries need to be set up, pastors need to receive better training on how to preach about abortion and the churches themselves need to become more vocal about what they believe.
If just half of those Christian women who had abortions had chosen life instead, the abortion industry would be crippled. Whats more, a more united church would be better able to advocate for life to a wider society.
So long as abortion remains common amongst Christians, the pro-life movement will continue to struggle.