Commentary
29286
"Persecution of Christians in China Intensifies"
by Tom Alago


September 12th, 2016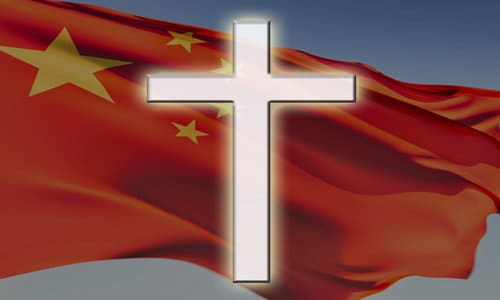 With one additional twist: the Chinese government is actually going so far as to control the use of tithes and offerings and to demand that permission is requested from it with regards to how church finances are administered.
Veronica Neffinger of Christian Headlines.com recently described how this process is happening as part of a crackdown on Christianity by Chinese authorities that seems to have originated in China's province of Zheijiang.
"The government officials will interfere with church affairs, managing our donations and some large-scale projects. We have to obtain their (the government's) permission if we would like to buy equipment or decorate the church. We will have to ask for permission for any expenses more than a few thousand yuan," a source told China Aid, which has been described as a watchdog for Christian persecution in China.
China has been increasing its persecution of Christians and crackdown against Christianity in the last few years. Neffinger points out that such incidents were triggered in 2014 when China's president Xi Jinping began a "Beautification" campaign called the "Three Rectifications and One Demolition" campaign.
Authorities have since used this campaign as an excuse to demolish hundreds of churches and crosses. A number of Christians, pastors, and human rights lawyers have also been arrested for refusing to comply with the authorities' demands.
Chinaaid.org notes that this year's annual report by the U.S. Commission on International Religious Freedom ranked China among the "countries of particular concern" where "the governments either engaged in or tolerated 'particularly severe' violations of religious freedom."
Chiqui Guyjoco for the ChristianTimes.com gave some troubling details of how some of these severe violations are occurring in China. The communist state reportedly has a command and control center dedicated to persecuting Christian churches, according to a Christian member of a targeted house church in the country.
The Christian interviewed, who is also a member of the Houshi church - the largest house church in Guiyang - revealed that there is a special government office with the unique task of targeting their church as well as other Christian churches.
Speaking in anonymity for security reasons, the member shared that their church currently has six separate cases facing trial, including five church members of who two are pastors and one a non-Christian
Two of the five members, Yu Lei and Wang Yao, were the ones who exposed a confidential document that tells of the existence of the state body created for church persecution. Yao personally considered the expose of the leaked confidential document as most unexpected. He thought that the document only revealed that the government has a big plan under wraps and that targeting their church is just part of this big plan.
He said, "I knew [the government was] going to do something about the church, but I didn't expect it to be so serious. If they have a [command and control center] they can mobilize all their resources. At the beginning, I just thought it was just at the city-level, but this document suggests that there must be some provincial level [government body] or an even higher on the operation."
Guyjoco noted that early in May, an annual report published by China Aid indicated that 20,000 Chinese Christians were persecuted for their faith in 2015 alone.
To combat the persecution, Yao revealed that their church is currently meeting in small groups and in private residences. However, he worried that some of the leaders of these small groups still need proper training. On the upside, the man believes that the persecution only strengthens the rise of Christianity in the country.
"According to the Bible, the church grows even faster under persecution," he said. "In China, even though there is so much persecution, the church still grows."
This echoes what Bob Fu, China Aid president, had previously stated that the communist state fears a growing population among Christians, their public presence, and social influence.
According to Christian Post reporter Stoyan Zaimov, government officials have been persecuting minority religious people on an increasing basis. Not surprisingly, many churches have therefore opted to operate underground.