Commentary
29274
"Returning Home: Terrorists Present Immediate Threat"
by PNW STAFF


September 9th, 2016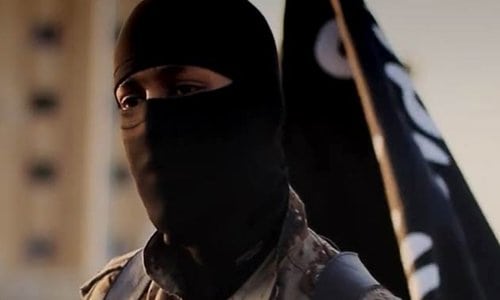 The support of U.S. and Russian-led bombings of Iraqi, Syrian and other ground forces are fast unseating the terror group from its territorial footholds. With the growing success on the ground comes the chaotic disbursement of refugees seeking safety and asylum as well as the return of radicals to their home nations.
Now, trained in the methods and operations of terror attacks on civilians, Western security agencies are bracing themselves for an influx of extremists and uncharted territory about how to keep track of them all.
According to reports by Newsweek, nearly 30,000 foreign extremists that joined the fight are still in Syria and Iraq. As the terror network loses ground, a wave of radicals is expected to return to their country of origin.
Reports have surfaced that, out of an estimated 850 who have traveled to support the reign of terror since 2014, nearly "400 British Islamic State fanatics have returned to the UK after fighting with the terror group in the Middle East".
Since the recent decline of ISIS, the number of foreign fighters joining has waned significantly. However, Europol head Rob Wainwright reports that nearly 5,000 trained terrorists have already returned to Europe from the battlefields.
"The growing number of foreign fighters presents the EU countries with completely new challenges," the EU law enforcement chief said. "It is expected that IS or other religious terrorist groups will carry out an attack somewhere in Europe, with the aim of achieving high losses among civilian population."
Europe has already suffered numerous mass-murder attacks by Islamic radicals that included, among many others, the slaughter of 130 innocents in Paris, 77 in Nice and the brutal execution of a priest during morning Mass.
ISIS supporters have gloated about sleeper cells hidden throughout Europe which are ready to carry out attacks on innocent civilians.
One ISIS supporter boasted over social media about upcoming attacks which he claimed would be as deadly as those in Nice and Paris.
He said: "There are many cells being set up.
"That Islam will bring fear upon their land and each home.
"And many more attacks are carded.
"And on the way in many forms and fashions.
Political scientist Colin Clarke from the American think-tank RAND has warned Europe not to take the claims lightly.
He said: "This is a very patient group, so if there are jihadists that have already infiltrated various European countries, they could be in the process of gathering the logistics and materials necessary to conduct an attack, which could happen at any time.
In North America, Canada has grown increasingly fearful of a terror incident occurring inside its borders.
According to the Washington Free Beacon, Canadian officials have charged more than 40 individuals with terror-related offenses during the past 14 years. That number is on the rise as an additional 16 have been charged since January 2015.
Canadian officials are warning citizens that approximately 180 militants traveled from Canada to the Middle East to join terrorist organizations and they are tracking an additional 60 "extremist travelers who had returned to Canada," according to a government report evidencing the Islamic State's infiltration of North America.
The number of ISIS-connected radicals in the United States remains murky because the Obama administration has not been forthcoming with information about their ranks, unlike America's northern neighbor. However, the frequency of 'lone wolf' and radicalized Muslim violence has grown.
In San Bernardino, California, 14 were killed and 22 wounded by a pair of homegrown Islamic terrorists last year and the Orlando night club attack claimed the lives of 49 in the name of ISIS. Compounding the fracturing of ISIS and the displacement of its fighters has been the mass movement of refugees and children brainwashed by the terror group.
Europe saw a record 1.3 asylum applications to 28 countries by refugees from the war-torn Middle East last year alone. The United States has already taken in more than its commitment of 10,000 Syrian refugees made by Pres. Obama.
While ISIS may not be systematically disguising terrorists as refugees, French Prime Minister Manuel Valls said that gunmen had exploited the refugee crisis to "slip in" to the country under the radar, according to Fox News. Similarly, ISIS has swelled its ranks with so-called "Cubs of the Caliphate" in hopes of spreading terror throughout the West after it falls.
In 2015, 88,245 unaccompanied children -- 91 percent of them boys -- sought European asylum. European governments have already admitted to losing track of many of these children, and those who have not already been indoctrinated by ISIS could become prime targets for extremist recruitment.
The overwhelming movement of people across borders has stretched the abilities of the agencies charged with monitoring potential threats beyond the breaking point. To date, Interpol has only managed to compile a list of some 7,000 foreign fighters from the estimated 30,000 and as many as 30 percent are thought to have already returned to their country of origin, according to a report by the Committee of the U.N. Security Council on ISIS and al-Qaida.
The report goes on to state that "some persons have returned with the specific intention and the willingness to commit terrorist attacks, as evidenced by the attacks in Paris and Brussels."
Due to the tremendous amount of human displacement caused by the joint military operations that are crushing ISIS, the returning fanatics -- now trained in the art of terror -- pose an unprecedented danger to the largely unprotected civilian communities of Western countries.